The new obsession of Fortnite: Battle Royale is another object—but this time, it's much more familiar than a giant purple cube with superpowers. A helicopter has been moving around the Fortnite island in season eight, and it's been spotted a few times near the edge of the map.
The helicopter was first seen northeast of Lazy Lagoon. It was then spotted moving east of that area, then all the way down along the coast to south of Paradise Palms until it started to move west toward Happy Hamlet. It then seems to be moving north, since it landed south of Polar Peak and east of the Viking Village.
Instead of going back to the first point, the helicopter is currently landed west of Dusty Divot. There's no reason to think it has landed there for good since it hasn't changed anything in that area or in any other previous landing spots.
Players are apparently clueless about what this helicopter is, why it's moving, and if it'll lead to some kind of event after it moves for the last time. The only pattern players saw was that it was moving exclusively along the borders of the island and that it apparently moves whenever a helicopter item is on sale in the Item Shop. It has now landed on Loot Lake and still led to no news.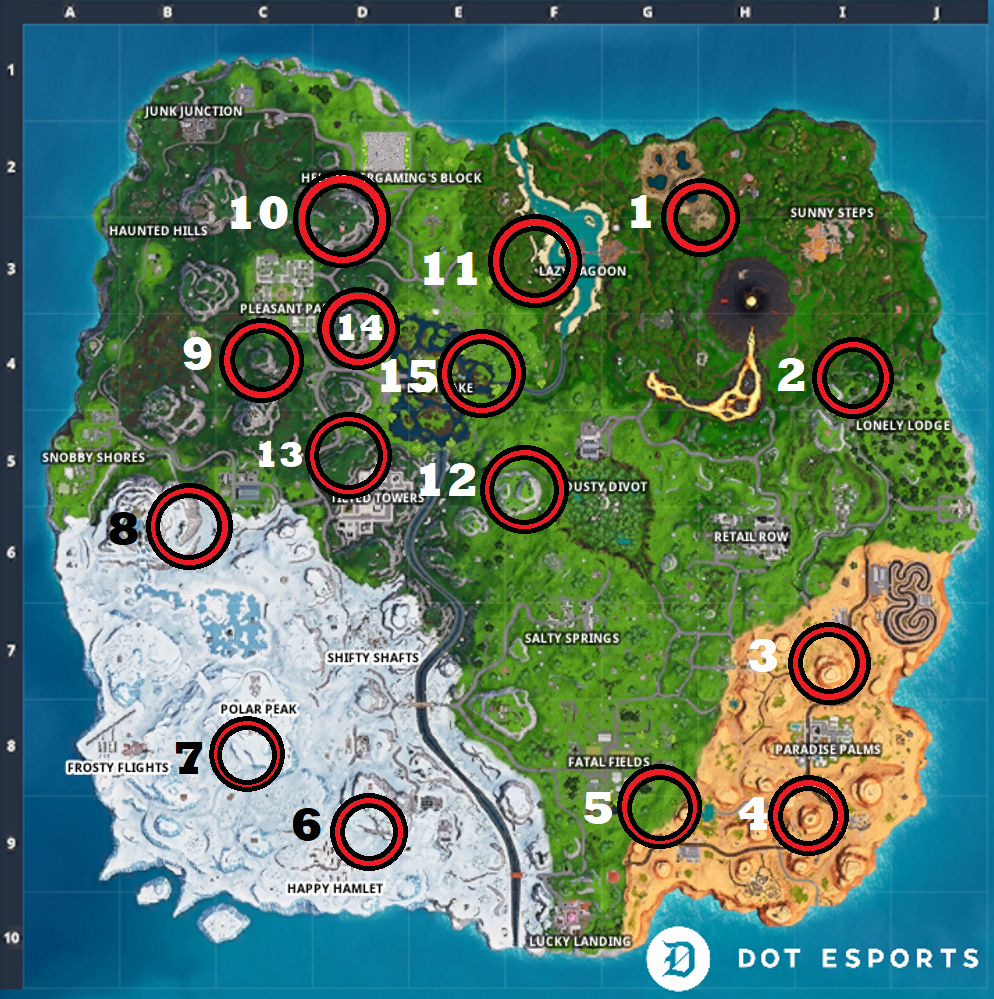 If all of these patterns are correct, the helicopter should move when another helicopter item is added to the Item Shop. That's when it could start moving again, this time to an unpredictable position. If something is happening due to the helicopter, we might see it anytime soon.
We'll keep this story updated with all the latest Fortnite helicopter locations.