FlyQuest's emotional first split in the North American League Championship Series (NA LCS) has been filled to the brim with excitement. Now that they've landed a spot in the playoffs following yesterday's win against Team Liquid, we all have one question on our minds: Can they pull off the greatest comeback in NA LCS history?
Before we dive into FlyQuest's potential for taking home the title of North American champions, we have to first understand why there is so much hype behind the NA LCS' newest team. There is something special about their story— something dramatic, tragic, and lovable.
The comeback kids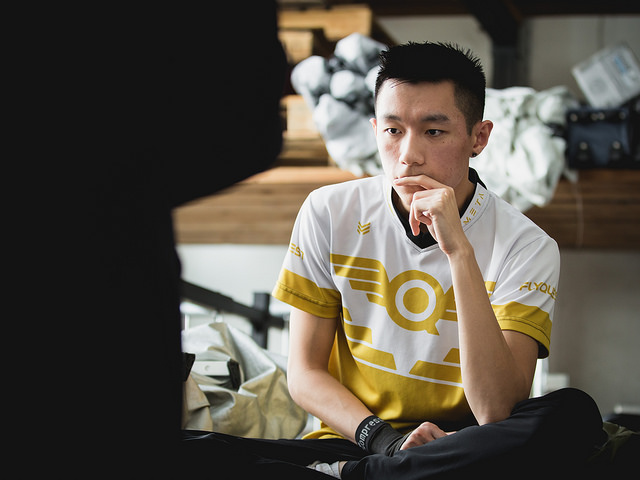 The team is lead by veteran LCS shotcaller Hai Du Lam. You surely know the name. Hai was C9's star mid laner from 2013—when the team claimed the title of NA LCS champions in the Summer Split—to the 2015 Spring Split, when the team took second place. He helped C9 make it to the Worlds stage all three years. He was their captain. He helped grow them into something great. He built the C9 LoL legacy.
He became one of NA's best mid laners on arguably the best team in the league, but his career soon took a turn for the worst.
Hai's lung collapsed during the 2014 season, and sent him to the hospital for recovery after an invasive surgery. While there, Hai practiced for hours upon hours on a laptop from his bed in an attempt to stay up-to-par, but it was all for naught. Upon Hai's return, the decline began. His absence left holes in his gameplay and confidence, and as he made small errors in practice and on the stage, those holes became large voids. At the same time, he was battling significant wrist problems. He continued to play for C9 for a while afterwards, but things just weren't the same.
As his confidence in mid lane dropped, he was asked to play other roles, hopping from mid to jungle to support as the team made roster changes over the next year or so. Eventually, he was forced to throw in the towel. He had to move on. He stepped down to their challenger team in an attempt to aid them in discovering new talent and make a name for C9 in the amateur scene. He met several of his old friends there.
Derek "Lemonnation" Hart, C9's former support and Hai's old comrade-in-arms, had also retired from pro play and found himself at Hai's side once more on the Challenger team. An "Balls" Van Le was C9's original top laner, also alongside Hai and Lemonnation, and he, too, was replaced on C9's LCS roster and found his way to the Challenger team. Johnny "Altec" Ru was the team's ADC, and although he wasn't a former C9 veteran, he was still a well-known veteran of the LCS. He was on Evil Geniuses back when they still had a team in the NA LCS, and was considered to rival Yiliang "DoubleLift" Peng as the best ADC in North America. He had bounced from team to team since EG's rebranding in 2015, and found a home on the Challenger team.
That challenger team performed better than anyone expected them to, and before we all knew it, they had qualified for a place in the NA LCS. Since C9 was not able to own two LCS teams in the same region, they sold their second LCS team and it was renamed FlyQuest. That's where we are today. Hai, accompanied by a team of LCS veterans that were assumed to be past their prime were given another shot at life in the LCS, and they did not intend to squander it.
The roller coaster Spring Split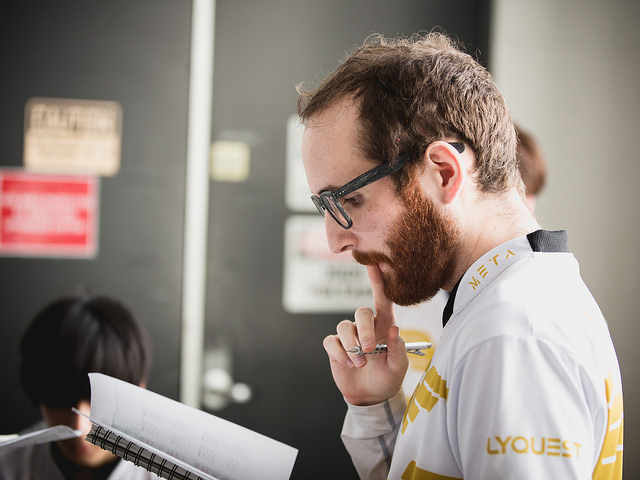 The FlyQuest hype train started rolling, and it rolled strong. The first few weeks for FlyQuest went better than anyone anticipated, and Hai's team of veterans looked untouchable. Hai commanded with confidence and an aggression we hadn't even seen from him on his days on C9, and although his mechanical ability was a bit lacking, his shot-calling prowess proved all too sturdy.
Victory against EnVy. Victory against Liquid. Victory against CLG. FlyQuest was making waves throughout the league, and they quickly became favorites to win the whole split while former powerhouses like TSM and CLG appeared to buckle at the knees. Week four soon came, and Fly boasted a 5-1 record. That week, however, changed everything. They faced off against the current top team in the standings, the undefeated Cloud9.
Hai, Balls, and Lemonnation stared across the stage at Cloud9, the team they had built from the ground up into a legacy. On the other side of the stage opposite from them were their replacements. The players that Cloud9 decided they needed because Hai, Balls, and Lemonnation were too weak. Of course, they were correct. Hai, Lemonnation, and Balls were playing subpar when they decided it was time to step down, but that was then. This was now. They had something to prove. Across from Hai sat Nicolaj Jensen, his replacement in the mid lane. Across from Balls sat Jung "Impact" Eon-yeong, his replacement in the top lane. Across from Lemonnation sat not only his replacement, but his former bot lane partner-in-crime— Zachary "Sneaky" Scuderi.
They fought valiantly, but Cloud9 emerged victorious in a nail-biter of a match. From then on, FlyQuest's confidence would falter.
Errors in decision-making and mechanics became more prevalent, and when the final week of the LCS came around, FlyQuest's once-impressive record had fallen to an abysmal 7-9. Despite their fantastic start to the season, FlyQuest needed to win both matches in the final week, or they would miss their shot at the playoffs.
FlyQuest showed up with a vengeance and a fire burning in their hearts.
In their first match against Echo Fox, we saw the same explosiveness from Fly that they displayed in their early matches of the split. They closed it out in a quick 2-0, which brought them into a tie for sixth place with Immortals. Both teams had the same record when Immortals lost their final match to TSM on Sunday, which meant that the team with the most game wins, not match wins, would assume sixth place and go to the playoffs. FlyQuest now only had to win one game in their final match against Team Liquid, or they wouldn't make it.
The stakes were just as high for Team Liquid. They had just defeated the current kings of North America, TSM, and they had the momentum. That upset put them in the position to avoid relegation. If they defeated FlyQuest, they successfully held onto their position in the LCS.
Both teams fought tooth-and-nail, and the first game was so close that a single teamfight near the Baron pit decided the fate of the entire game. Team Liquid had won the first round. If they won the next game, they avoided relegation, but Fly would fail to make it to the playoffs.
FlyQuest wasn't having it. They hadn't come this far to be put down by a last-place team, and they gritted their teeth. Hai's voice rose loudly above all else on the stage, and he managed to lead his team to a close victory in the second game. They won the third and final game as well, and in that victory, Team Liquid faced relegation, but Hai and his squad had made it to the playoffs.
Looking forward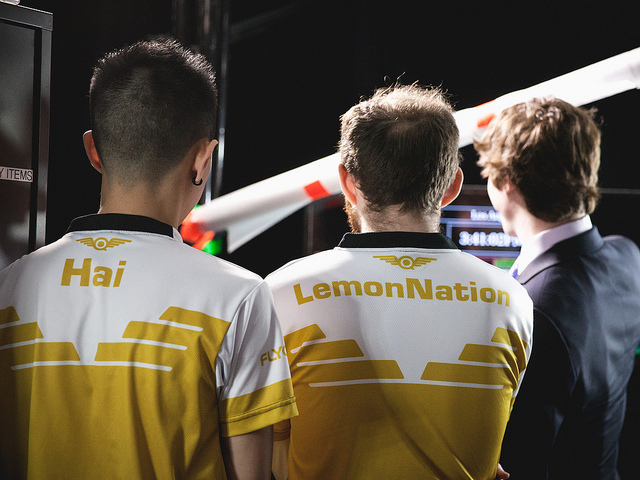 On April 9 at 3:00pm ET (12:00pm PT), FlyQuest faces off against CLG to make their stand in the playoffs of the Spring Split. If they can keep their momentum going, and if they can maintain their born-again talent and confidence, they have a real shot at making it to the semifinals against TSM. If they manage to topple TSM, they go to the finals where they face none other than their former family—Cloud9.
Can they put the perfect end on the greatest comeback story in the history of the North American LCS? Can they prove to their opponents and to themselves that they are a force to be reckoned with?
We'll see, won't we.