With each new Hearthstone expansion there comes a host of new legendary minions. One of the most exciting parts of a new expansion is busting open a pack to find a new legendary for your favorite class.

Not all legendaries are created equal, however. Here is a look at the legendary minion that has impacted each class the most.
Druid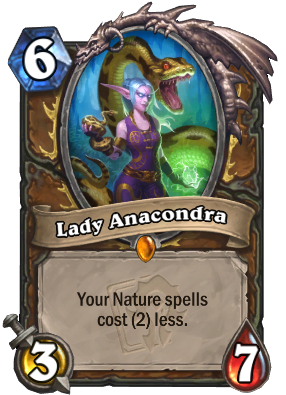 Druid's legendary minion is undoubtedly Lady Anacondra. Her effect that allows your Nature spells to cost two less while on the board makes her very potent if left untouched for your next turn. You can easily spam a lot of spells to overwhelm the board and win the match against your opponent.
She introduced a new archetype called Anacondra Druid. The deck has 29 spells and this Legendary spell, creating a powerful synergy whenever you play her. You follow up next turn with a couple of beefy creatures or a wide board with buffed-up stats away from harm's way and take over the match.
Hunter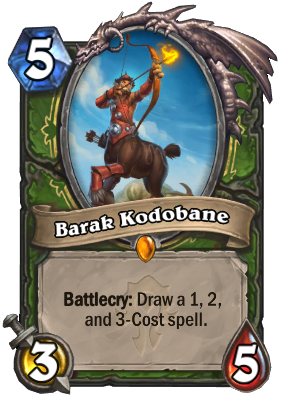 Face Hunter is currently dominating the ladder and Barak Kodobane is one of the greatest Legendary cards for that deck. It allows you to draw three cheap spells to extend your board lead or potentially land lethal. Even if you don't get the best card drawn via its effect, you still get a decent 3/5 body for only five mana. He is one of the main reasons why Face Hunter is currently so consistent and his removal would send the deck on a downwards spiral quickly.
Mage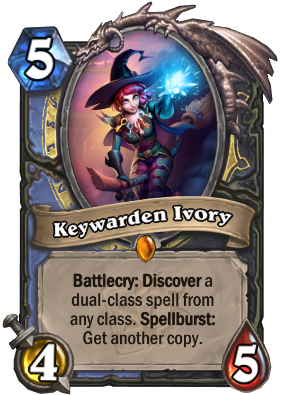 While most current meta decks forego any minions after the latest additions to make No Minion Mage viable, some Mage decks still exist out of the meta. One of them is a Spell Damage Mage with a lot of draws and Keywarden Ivory as a Legendary card to have the ability to discover a powerful card whenever you need it. For a five mana cost, you get a 4/5 body and the ability to discover twice a powerful card, however, to activate the secondary discover you'll need to play a spell while the creature is on board. On the best things you can do is if you have the coin is waiting until the fifth turn, use Keywarden Ivory, coin, and then follow up with a one-mana spell to get the guaranteed double discover.
Paladin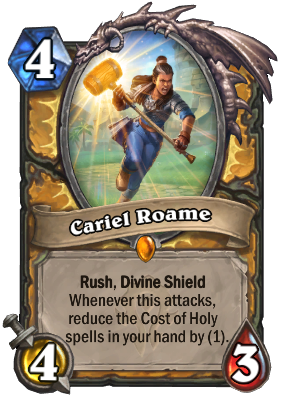 Secret Libram Paladin is running rampant in Hearthstone and one of the best Legendary cards to include in such a deck is Cariel Roame. The four-mana cost creature has Rush, Divine Shield, and a powerful ability to reduce the cost of your Holy Spells in your hand by one whenever it attacks. Since it has Rush, you can activate this effect at least once, but if it's left alive on board, you can easily snowball the match by reducing the cost of your spells. You should avoid playing it if you don't have any spells in your hand since you're just going to waste its powerful effect.
Priest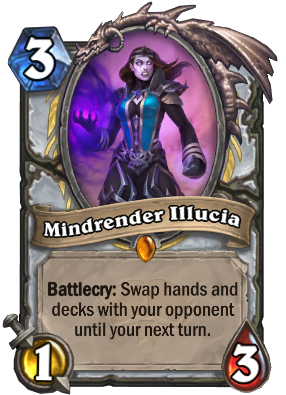 While the class isn't as dominant as Priest players would probably like it to be right now, Control Priest has slowly made a return to the competitive meta. Mindrender Illucia is one of the best Legendary cards to scout your opponent's hand and stop them from killing you during a certain turn by taking away their deck. She should be played during the later stages of the game and not on curve to have enough mana to waste some of your opponent's cards before they turn to them next turn.
Rogue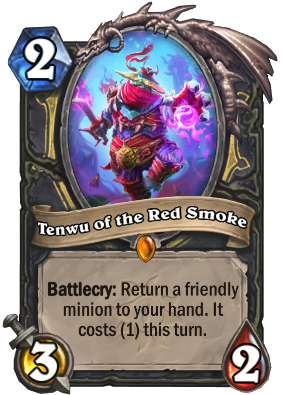 Miracle Rogue made a reappearance after the latest expansion release. With a wide variety of cheap spells and draw effects and its disposal, the deck has been highly dominant on the ladder. One of the best Legendary cards to make this possible is Tenwu of the Red Smoke, a highly flexible card, allowing you to deal a huge amount of damage in the later stages of the game. For the cost of only two mana, you get a 3/2 body with an effect to return a friendly minion to your hand and it costs only one mana during this turn. One great target for this effect is Alexstraza the Life-Binder to deal 16 damage during one turn.
Shaman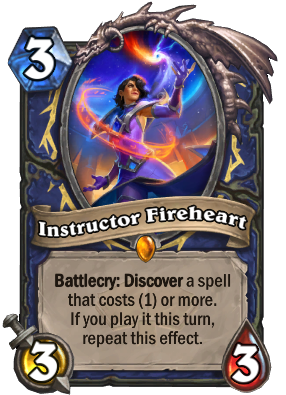 Shamans are currently dominating the ladder after being weak for the majority of the past year. One highly successful deck is Elemental Shaman, with a good curve and strong spells to take over the board. The deck runs only two Legendary cards with one of them being Instructor Fireheart, a potent three-mana cost creature capable of generating a lot of powerful cards. It discovers a spell that has a mana cost of one or more and if you play during this turn, you repeat the effect. If you have ten mana, you can snowball the board by generating a couple of powerful spells that you generate from each other.
Warlock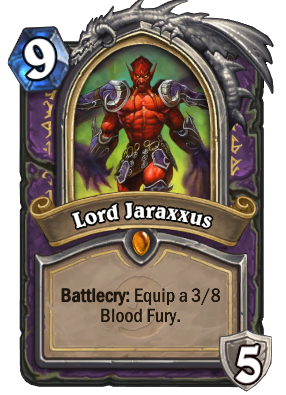 Lord Jaraxxus remains a strong pick still to this day. After being reworked to give five bonus armor, Lord Jaraxxus is one of the most powerful late-game cards in the game. It allows Warlocks to flourish by playing a Control-oriented deck since once they reach nine mana, they can bring this card out and begin summoning Infernals to take over the board. On top of that, you get a 3/8 weapon to hammer down your opponent's face or creatures.
Warrior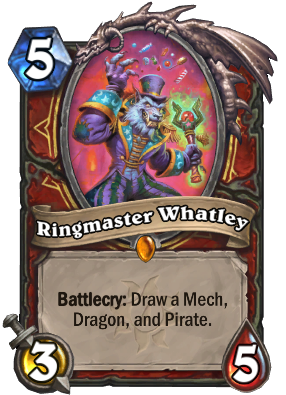 Ringmaster Whatley is one of the best Legendary cards to have, allowing you to draw three cards once you play it at five mana on top of providing a 3/5 body. With Rush Warrior being the most popular deck, this allows you to refill your hand easily after you use all your cards early on to build a tempo lead.
Demon Hunter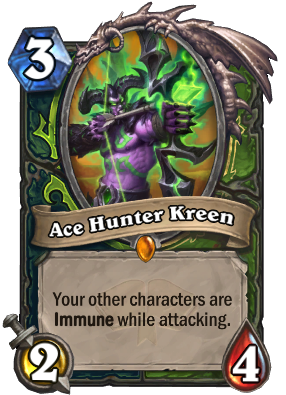 Demon Hunters have a couple of viable decks and most of them run Ace Hunter Kreen due to how powerful lit is for only a three mana cost. The card provides you a 2/4 body and an effect to make other characters Immune while attacking. This can easily help you snowball if your opponent doesn't have an answer since you can just keep trading favorably without losing any creatures or health.