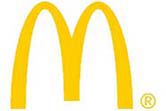 ---
Sixteen-year-old Leyton "Punk" Gilchrist may be in high school, but he already knows how to treat Overwatch like a pro.

Despite his busy schedule, Punk preaches balance in practice and in life.

"I do hand exercises after every game," he said. "I take a walk as well. If you're just playing for 8 hours straight you're not going to improve. So you need to have that balance between team time, practicing by yourself, and just away from the game as well."

Those are wise words for such a young player, and Punk is certainly an accomplished one. The flex tank player for Dark Sided will compete to win the Overwatch Contenders Australia season two title in the playoffs this weekend and will represent Australia in the Overwatch World Cup at the Bangkok qualifier in mid-September.

Those are big accomplishments for such a young player, and one that has a long career ahead of him, if he continues to improve. Punk is too young to compete in the Overwatch League like his Team Australia teammate Scott "Custa" Kennedy, and may not be at that level just yet, but he's got a few years to reach that level while competing in the perfect place to do it.

Overwatch Contenders—Blizzard's Path to Pro—has given Punk a chance to live his pro gaming dream.