Time is running out for anyone still looking to take advantage of some sweet League of Legends deals in Your Shop.
The event itself allows players to purchase six different skins for champions they have recently played at a discounted price for a limited time only.
Your Shop officially opened on Sept. 18, but players only have until 3am ET on Oct. 4 to purchase any of these discounted skins—until the next time Your Shop returns.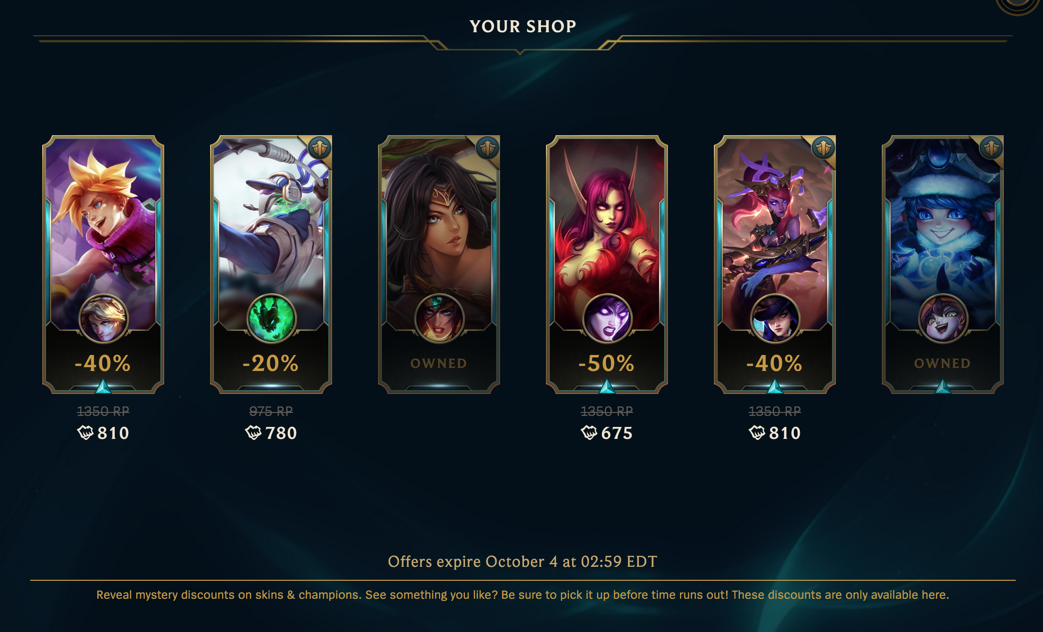 Your Shop originally opened alongside the Championship Ashe skin in order to celebrate Worlds, but ran into a few issues on its opening day. The shop eventually reset, giving players an entirely different set of sale items. But Riot promised to honor any previous sales if players wanted any skins from their first Your Shop set.
If Your Shop has any skins available that you really like, make sure you purchase them before Wednesday morning—otherwise you'll have to pay full price on a later date.