With the end of season seven fast approaching, Riot Games has released the official splash art for this year's Ranked skin reward—Victorious Graves.
The skin was initially teased on Oct. 6 with a blackened silhouetted image. No one knew who the new Victorious skin champion would be, until Riot announced a few days later that it was, indeed, Graves.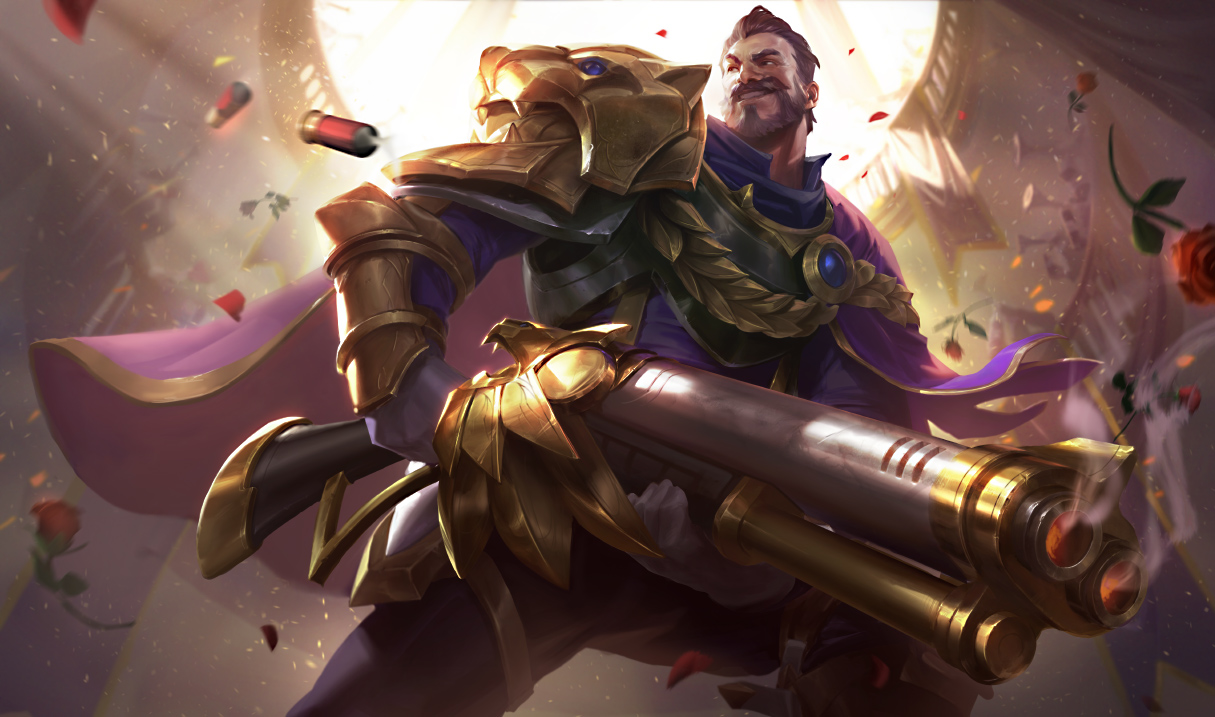 Graves is surrounded by roses and bullets in the splash art, symbolizing the victory of reaching such a highly sought-after rank. The mixture of gold and purple gives Graves a regal feel, far from the usual dark and gritty nature that the champion often portrays in the splash art for his other skins.
Graves' last skin was released in December 2016 when Snow Day Graves was revealed. This will be Graves' ninth skin overall.
The new Graves skin will be added during Patch 7.22 for League of Legends, which will likely be released sometime next week. The patch will also bring a host of new skins for players to purchase, including two for Blitzcrank and a new Mecha skin for Rengar.