As is usual with good teams, the Unicorns of Love have a secret competition among the players. They joke about it and swear it's not serious. But keen observers will pick up on it: they all secretly want to win "Player of the Series."
In the EU LCS Summer Split, Fabian "Exileh" Shubert drew first blood when the Riot analyst desk bestowed him the award for the team's opening-week win against Vitality. But then it was Andrei "Xerxe" Dragomir's turn in a week two victory against the Mysterious Monkeys.
Xerxe went wild on Warwick to pick up that achievement. After a great rookie split last spring, he looks ready to break out like a primal beast. His spot in post-game interviews has almost become as assured as his penchant for off-meta champion picks. Through it all, he has the Unicorns right back where they left off—on top of Europe's Group B.
It's crazy that a player this young has come so far. He's only 17 after all, and won't turn 18 until late in the year. He's not able to vote in his home country of Romania, but he is eligible to rule Summoner's Rift as king of the jungle.
In an interview with Dot Esports, Xerxe talks about his dream to play in the LCS and his hopes for this year.
Dealing with nerves
As growth in esports has exploded, more and more people are seriously considering careers as professional gamers. But not all of them will exhibit the same dedication and talent as Xerxe.
"Ever since I started playing League of Legends and [discovered] that I have a very competitive mindset, I've wanted to be one of the top players," Xerxe explained. "So in that sense I think I've always known I wanted to be a pro player."
Like many young stars, he had to sit out Riot's age requirement for LCS play. "I've been waiting for this since I turned 17. Before that, I would watch LCS and think to myself that I really want to be on that stage. It was very exciting to finally be able to play in front of the crowd."
Like any new LCS player, getting on stage for the first time was a big moment for Xerxe. "I have to admit I was a little bit nervous at first," he revealed. "But I'd say after playing on the stage for a couple of weeks I started playing more comfortable, and even more aggressive." Whatever nerves appeared didn't affect his performance, and the team kept winning, right until they ran into G2 in week five.
The Ivern one-trick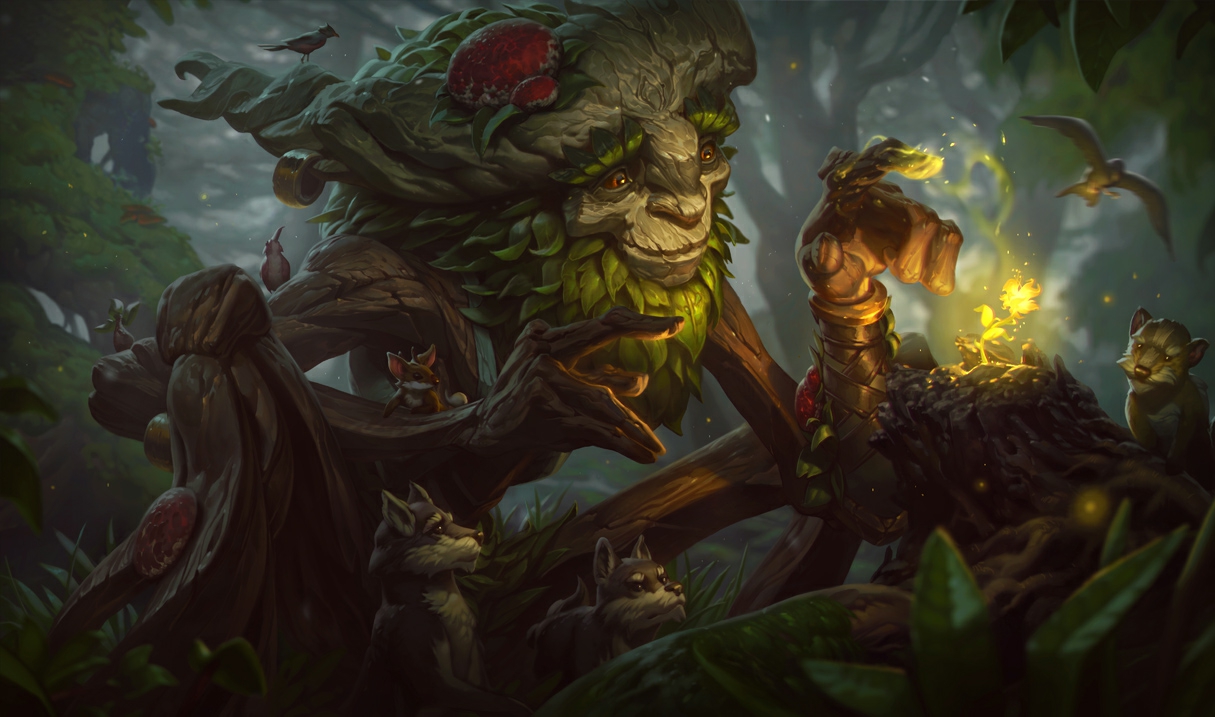 Being new to the LCS also didn't affect Xerxe's confidence on a wide variety of champions. Unicorns have become known for somewhat wacky drafts, that only they seem to understand and know how to execute on. One of those picks was Ivern, a new champion last spring.
Xerxe was one of the original Ivern players at the professional level, but the pick eventually caught on all over the world. But Xerxe didn't actually think the Green Father was that good at first: "Honestly, I started playing Ivern because it wasn't considered that good at the release and I wanted to see how far I can get with him. Soon enough, people thought I'm an [one-trick pony on] Ivern."
In reality, he's far from a one-trick, as his intellectual curiosity has paid dividends on a range of picks. Ivern is now meta, but Xerxe also boasts a near-undefeated record on off-meta selections like Warwick, Hecarim, and pre-rework Redemption Zac. "I'm the kind of player that likes to bring out new and innovative champions," he said. "I'm always confident and committed to my picks."
The UOL factory
It's rare for any player to be given the level of latitude that Xerxe has experienced, especially someone in his first competitive year. The confidence from Unicorns goes beyond their general tendency for unique drafts. It speaks to the way they've developed numerous new players over the years, including Exileh, Xerxe, and ADC Samuel "Samux" Fort. Samux won Player of the Series in Unicorns' latest win, over H2K, making it a clean sweep on the split for the new guys.
But Xerxe is quick to credit the vets for making the transition easy. "Having two veterans like [top laner Kiss "Vizicsacsi" Tamás] and [support Zdravets "Hylissang" Galabov] really helps," he said. "They have been in the team since the beginning and know how to integrate new players. [Coach and founder Fabian "Sheepy" Mallant] does a good job explaining every mistake we do in the game, and whether it's micro or macro he will help us understand it. In case you haven't noticed, we also have a really crazy unicorn manager that motivates us every single day!" It seems that team manager Romain Bigeard, who has become known for his sometimes-shirtless Unicorn costumes, actually does help the team's morale.
Unicorns boasts a laundry list of former players who have gone to greener pastures, only to discover that success is harder to achieve on their new teams. Players have different motivations to leave, but the fact that Unicorns keeps getting better with newer players indicates that the foundation is solid. Either that, or the pink jerseys are really the magic element.
Overcoming G2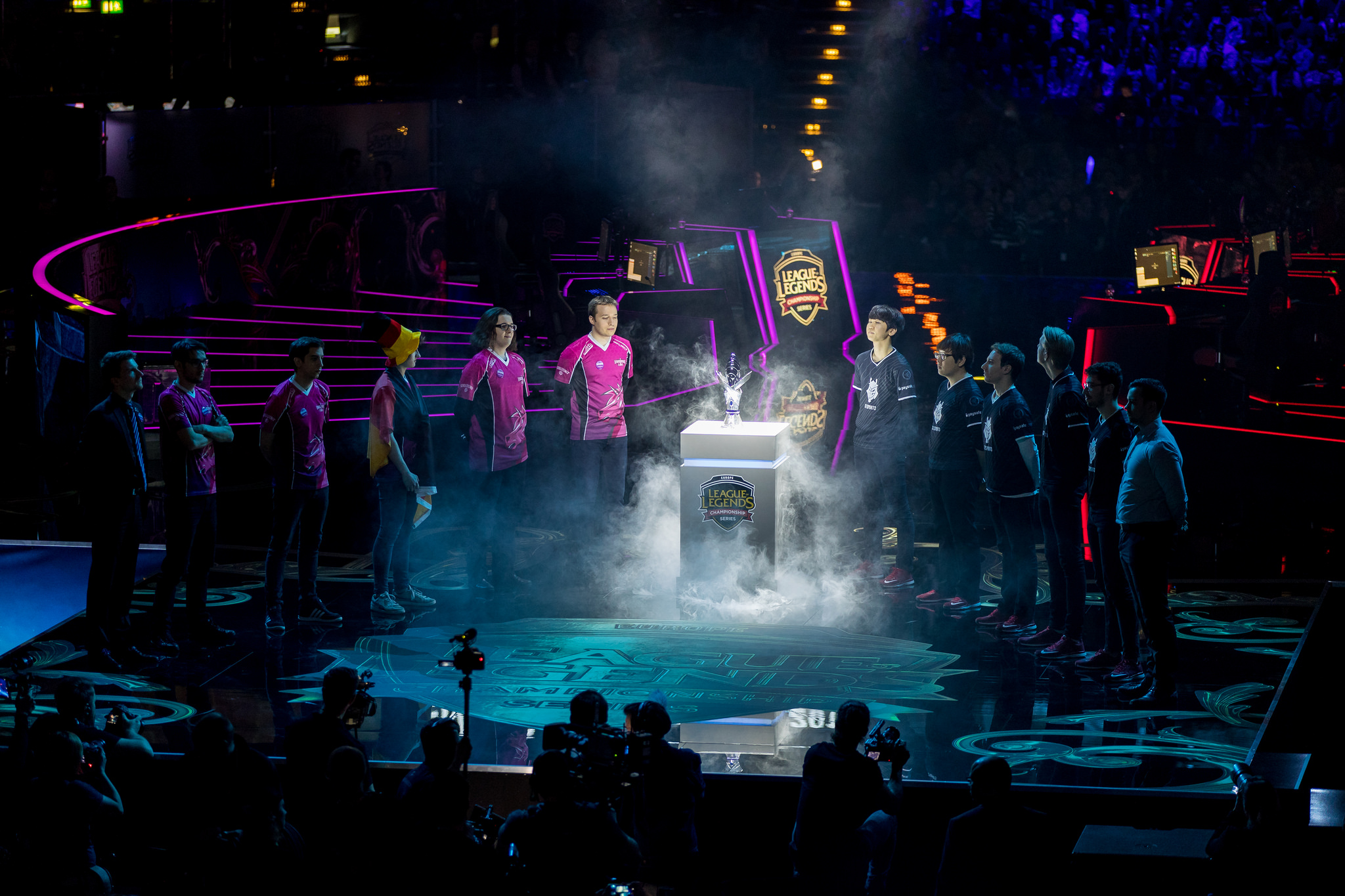 Of course, there's one organization Unicorns has yet to top: the kings of Europe, G2 Esports. G2 broke the Unicorns for one of only two regular season losses last split, and also knocked them out of both the IEM Katowice Championship and the EU LCS Spring Playoffs finals.
Xerxe played well in those series, especially going into two-time MVP-winner Kim "Trick" Gang-yun. And even though Trick's star has lost some of its luster after some confusing games at MSI, Xerxe still holds him in high regard. "Everyone has bad days, but I believe Trick didn't play as bad as people would say," he said, defending his rival. "I personally think he was a solid jungler during the MSI. Europe's jungle level is good, but it all comes down to the individual."
As for beating G2 this time around—Unicorns will get their first crack at them in cross-group play in week four—Xerxe thinks that after three straight defeats, the team is getting closer: "Last split we were very close, and it's going to be interesting to see what they've learned at MSI while we were training in Korea. All I know is that we will continue hard working and be a 100 percent dedicated to become EU champions."
Xerxe also knows the stakes are higher than just the European championship. With the championship points the team accumulated in spring, Worlds is a real possibility. "Going to Worlds is every player's dream; it surely is mine," Xerxe said. "The chance to compete against world's top teams makes it that much more exciting. Unicorns hasn't been to Worlds yet so we're looking to change that this year."
For Xerxe, he's confident that he can rise to the challenge against the best in the world. His style is that of a supportive, tanky jungler, but he's mixed in a few big carry performances as well. As he continues to develop, it should be harder and harder to game plan against him. But there are some weaknesses: Xerxe and Exileh need to improve their synergy, as mid lane can sometimes be weak early. And Xerxe has yet to fully prove himself on assassins.
But as far as proving he belongs in the LCS? That question was answered long ago. The only question now is how good he can be. "I want to play at the highest level," Xerxe said, confidently. "I want everything that I do to be perfect so I have to improve and add on my existing knowledge all the time. My personal goal for this split would be obviously to win the finals and be recognized as one of the best junglers, if not the best."