This 2017 Worlds story is brought to you by Predator.

---
2015 seems like such a long time ago.
Back then, European teams were still elite at League. Sure, Fnatic and Origen had favorable draws, by damned if they didn't make the most out of them. Two semifinalists at Worlds is an impressive feat, no matter how you slice it.
But the past few seasons have been disastrous for EU teams in international play. There was the debacle at MSI last year. More practice did not help before last Worlds. And now, the three EU teams attending this year's tournament are a combined 0-4.
How did we get to this point, and what can G2 Esports, Misfits, and Fnatic do to dig their way out?
Is there any good news?
The best news in this article for EU fans is the omission of Fnatic, since they don't have a game tonight. Fnatic are doomed anyway. Sure, at 0-2, they're still only one game behind group-mates Immortals and GIGABYTE Marines, and they were arguably in control against Immortals. But both Immortals and GIGABYTE have already faced Longzhu—Fnatic have two games left against the LCK champions. They're basically finished.
In other news, G2 already took a lump from an LCK team and now get to face 1907 Fenerbahçe in their next match. Wildcard teams should not be underestimated, but it should be a much better matchup. Even Misfits should have a better time against Flash Wolves than they did against Team WE.
But will the more favorable schedule lead to wins?
G2: Innovate or die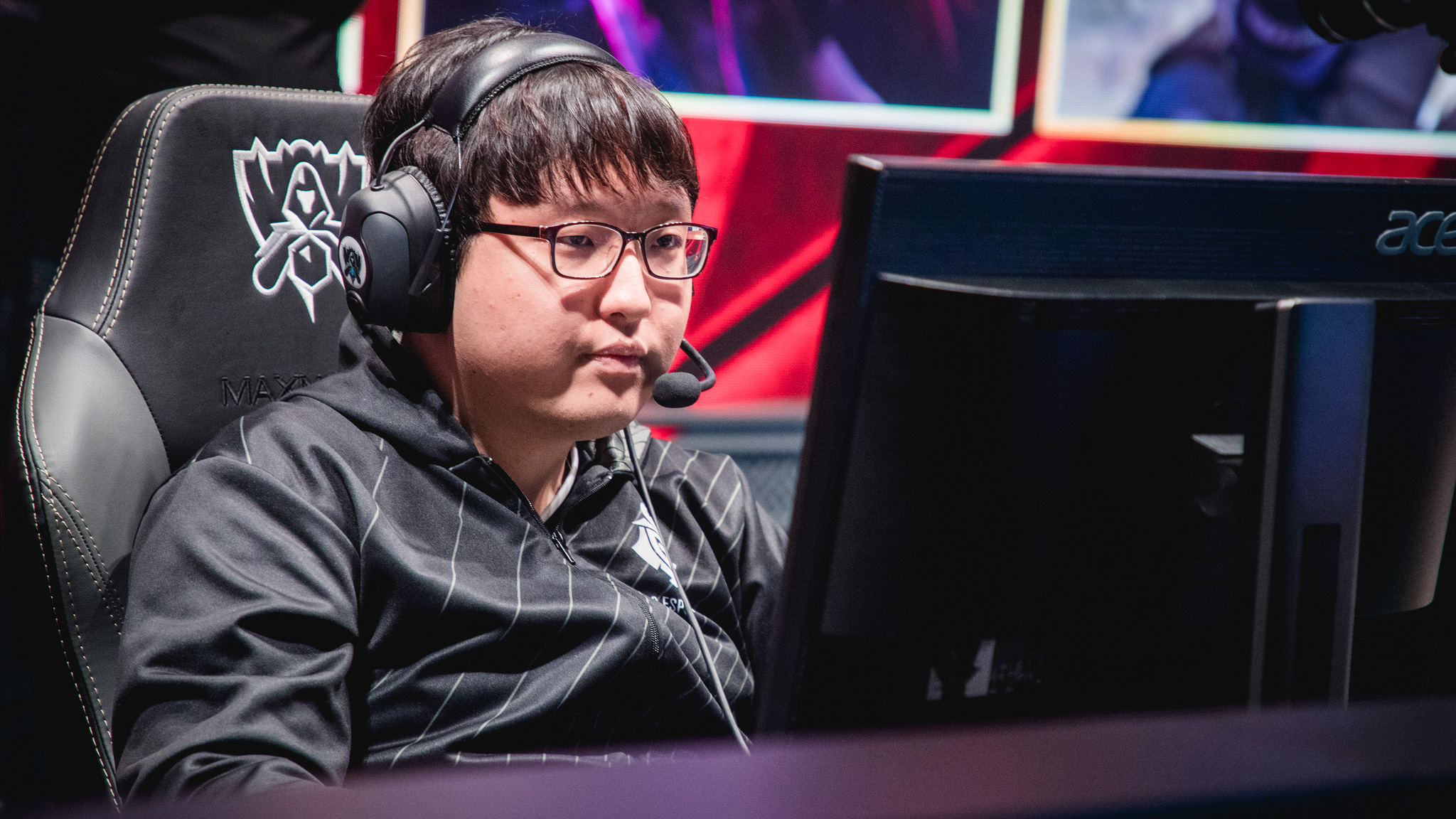 G2 approached the game with Samsung with the same approach that's been so successful for them in the EU LCS. They play solid League, scale to late game, and use their superior macro to close games.
The problem is, that typically works only because nobody else in EU can quite match their late game. Teams at Worlds can. Samsung kept G2 scared with vision control, and as a result, G2 just poked around, never really making a mark on the game. Like a pitcher too scared to attack the heart of the plate, G2 lost as much because of inaction as bad play.
It's disconcerting that after several weeks of practice, G2 came out with no major changes. Sure, the Ivern was a surprise, and they did get some wins in the bottom lane—a point of strength. But SSG's double Relic Shield start made up the gold deficit, and G2's split focus in fights saw them fall apart.
To beat Fenerbahçe, G2 should look to group earlier and take vision as a team. They are normally a solid teamfighting squad, if they can find the right opportunities. Splitting can also work, as it will allow them to pressure multiple lanes. It's a surer bet for G2 to hunker down on engage, tanks, and let ADC Jesper "Zven" Svenningsen carry.
G2 don't need to push too hard against Fenerbahçe, but they should use this as a way to tune up their teamfighting for the rematch against Samsung.
Misfits: Focus on fundamentals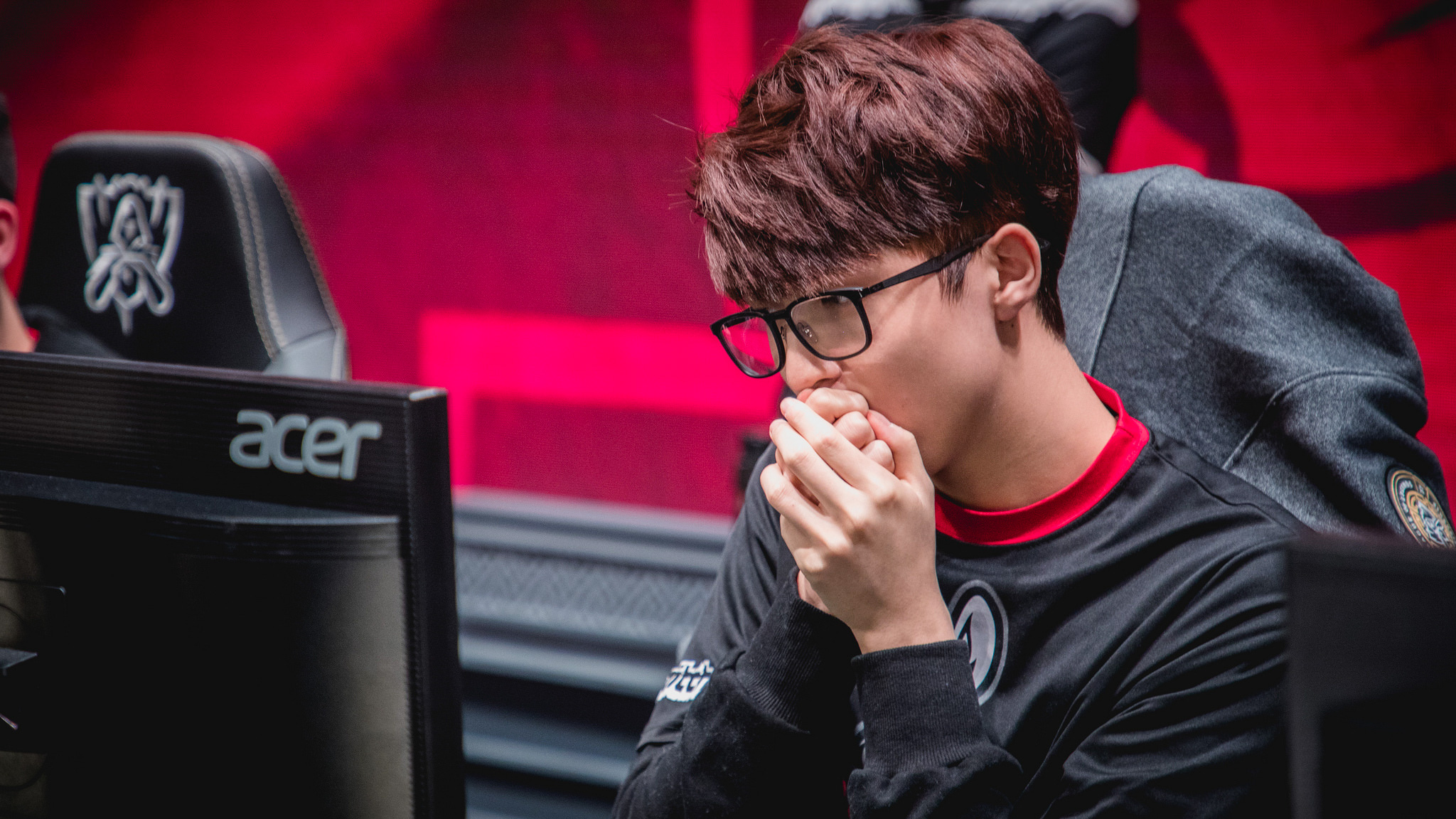 In contrast to G2, Misfits' problems are both easier to identify and harder to fix. In their game against the LPL's Team WE, they faced a talent deficit that proved impossible to overcome.
The bottom lane of Stephen "Hans Sama" Liv and Lee "IgNar" Dong-geun wasn't fantastic, but good enough in clutch moments. And IgNar's roams to mid lane set up a lot of how Misfits wanted to play around their star, Tristan "PowerOfEvil" Schrage.
But against WE, Misfits made basic mistakes. From warding too late, face-checking bushes, misplaying flashes and jumps, Misfits made a number of solo-queue-esque mistakes. That can work in regional play where others may make similar errors, but this is Worlds.
It's not clear what Misfits can do to correct these problems. For starters, they need to play as if every unwarded bush has multiple enemies inside. They need to take safer paths, even through their own jungle. And they desperately need to coordinate vision around where they want to pressure.
Those are skills that take teams months to develop. The good news is that Misfits are already ahead of their development schedule—it's great that they made it to Worlds at all. But to make their mark, they need to start respecting their opponents a lot more. Only then can they gain a measure of respect themselves.
Misfits will get their chance against Flash Wolves on Oct. 7 at 4am ET/3am CT. G2 plays an hour later at 5am ET/4am CT.
About the author