Katarina, League of Legends' resident Noxian assassin, has been a staple of the scene ever since she released in 2009. She's also a frequent cosplay subject thanks to her simple costume and design.
Now a cosplayer named Raisa has raised the bar for Katarina cosplayers. "I've always loved the look of Katarina," she said in a post showing off the cosplay on the League of Legends subreddit. "She is so amazing and badass." She said. "She was very fun, very frustrating and very educative to make and so far, she is still my favorite costume."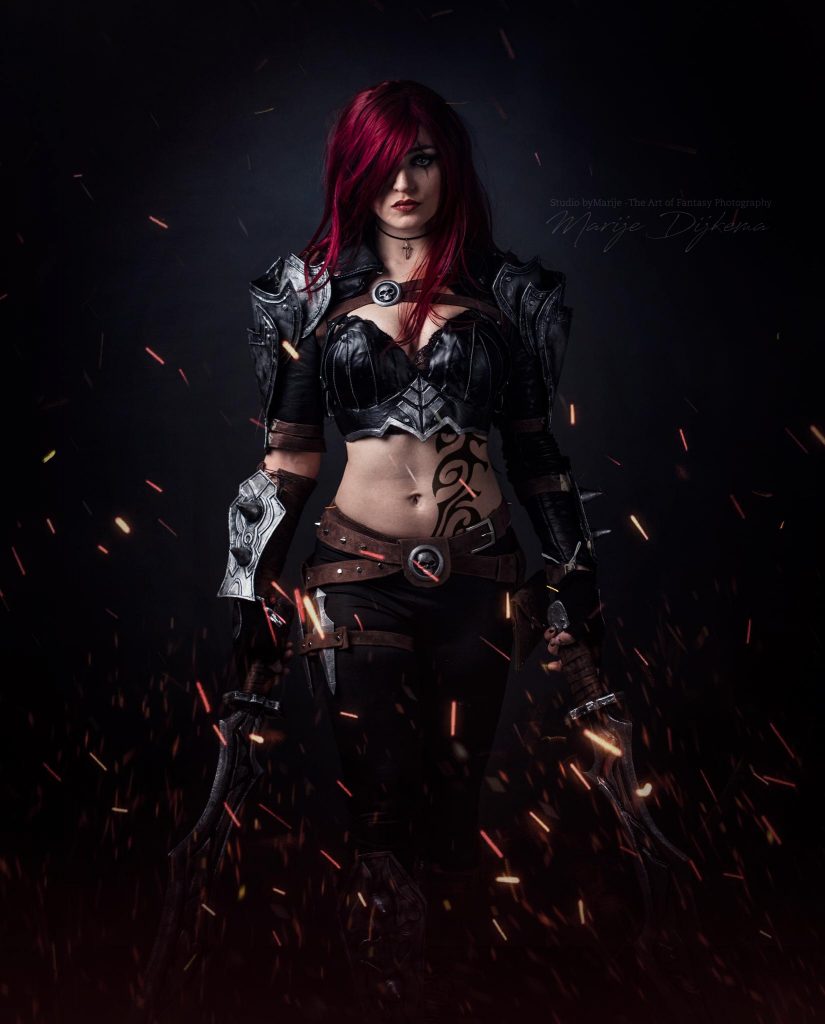 The amount of detail on the costume is what set Raisa's costume above the rest. She took the Katarina design from Riot Games' "New Dawn" animation, and she matched it to a tee. The armor, the tattoo on her side, the scars, and the blades all matched what people see in the video.
Raisa said the hardest part of the cosplay was Katarina's armor. "I think the most frustrating part was the breastplate," she said. "I didn't have much experience with worbla yet, and zero experience with breastplates. I had looked up some tutorials, but none of them seemed to work for me. The breastplate I'm wearing here is actually the fourth one I made."
Some have suggested that this is how Katarina would look if there was a League of Legends movie—and that's pretty hard to argue against.