Team EnVyUs' introduction to the NA LCS was a splash.
The organization's League team went 4-0 in the first two weeks of the 2016 Summer Split before stumbling to Immortals, one of the strongest NA LCS teams ever. But as the summer progressed, things got harder. The schedule got more difficult, and facing a string of playoff teams, NV faltered. They eventually did squeak into the playoffs themselves, but lost convincingly to Cloud9.
The team's results since then have been uneven—good enough to keep them from being relegated, but not quite at contender level. Still, there's hope going forward. Korean jungler Nam "LirA" Tae-yoo is an absolute beast, and young mid laner Yasin "Nisqy" Dincer shows promise. And with franchising and revenue sharing for the LCS on the horizon, things are looking up for the League squad.
Perhaps buoyed by the upward momentum, EnVyUs owner Mike "hastr0" Rufail hosted an AMA on Reddit for the LCS team's fans.
Joining the LCS
What made you decide to buy into the LCS?
Mike Rufail: I personally fell in love with the game and although I started playing a little late (Season 3), it was a natural move for the organization. I really got into playing and watching LCS at that time, but we didn't have the financial resources to purchase an LCS position until we took a small round of investment last year in order to do so. In addition, LCS was the exemplar of how an esports league should be ran. Riot showed me that they were constantly improving the league and game and it was something I had to be apart of.
What was the biggest change from operating your other esports teams to LCS?
MR: The biggest change was accepting the responsibility of adhering to the structure that Riot set forth for the LCS. Riot was a pioneer in the sense that they upheld a higher level of expectation for their participating organizations. Coming from other competitive esports, we had to make sure we adapted to following the increased rules and guidelines set out for us. We welcomed this change as it just makes for a better structured and overall environment for the players, teams and the league.
How did your experience with other titles benefit you?
It wasn't difficult to integrate prior experience. In fact, I think we had a huge advantage coming into the league with plenty of knowledge. The most useful piece of knowledge I personally carried in was how to develop team cohesion and the psychology behind that. The mental aspect of team formation is extremely important and I think we were able to work with our players in a way many others may not be able to.
The biggest difference really has to do with responsibility. It's a bit more of a free market in COD and you have less details to pay attention to. LCS is much more developed as a league structure and requires a bit more focus on good business practice.
Building the team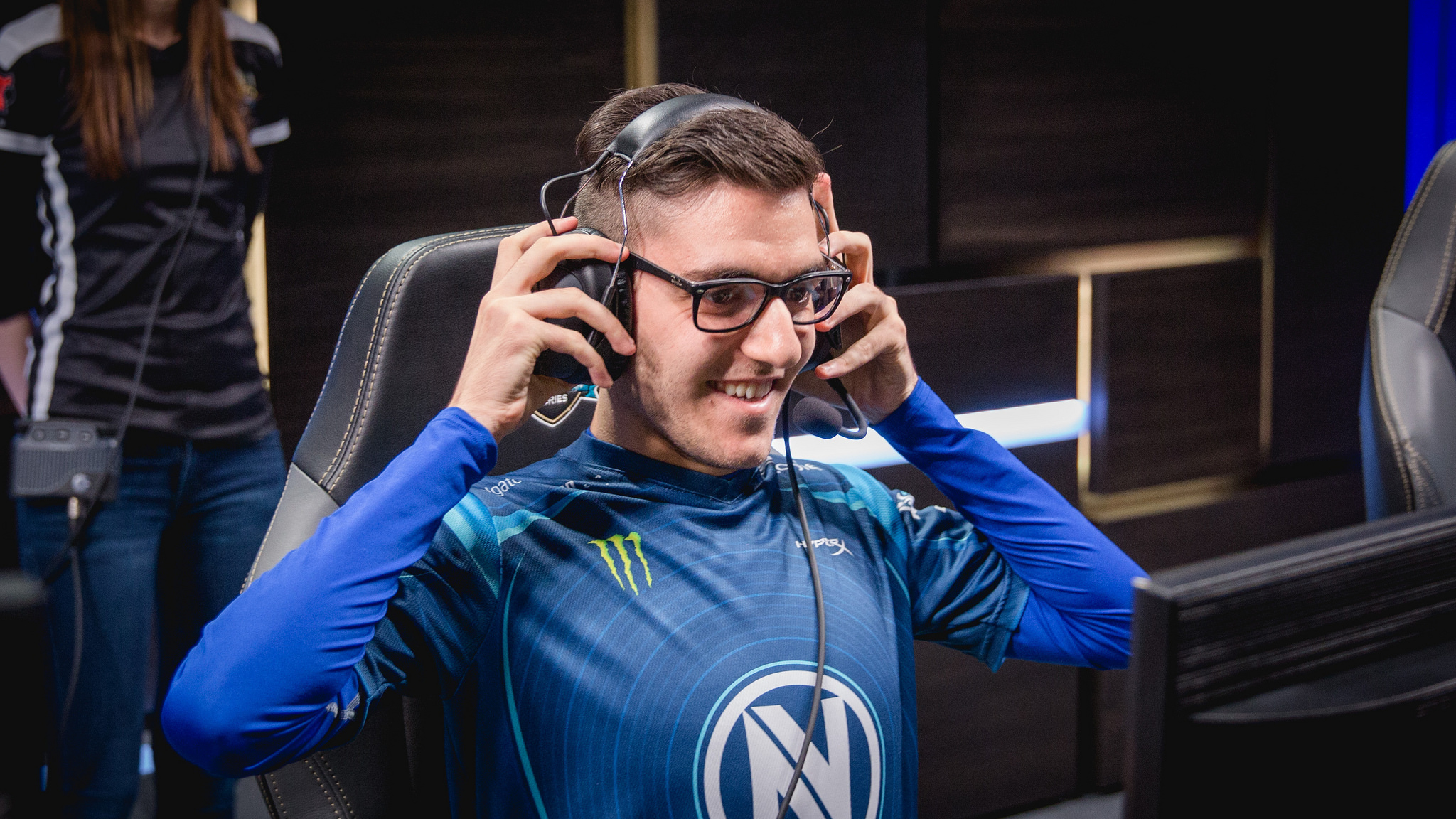 What was your biggest challenge to starting play in 2016 summer?
Forming our first roster in under 2 weeks leading up to Summer Split 2016 opening match. We can only stretch a lean staff so far. There are only so many hours in a day we can work. Also, time differences are tough when you have teams playing all over the world.
A year later, what are some of the new challenges in your effort to qualify for Worlds?
The toughest part of this split was probably making sure we were able to import Nisqy with his visa in a reasonable amount of time and have an additional mid simultaneously that could keep us competitive in the first couple of weeks. Choi "Pirean" Jun-sik filled that hole for us with flying colors and I think that has been instrumental in us maintaining confidence during the split.
I did say that and I think we're getting close to making that statement hold up. Let's see how the next few weeks go. We are constantly trying to improve and seal the holes. Examples of what we're doing come in the form of improving our draft strategy, working on the mental blocks, improving training conditions for the players etc.
How has new coach Kim "Violet" Dong-hwan, a former Starcraft 2 pro, helped the team this split?
This is a question I will enjoy answering: we had a high turnover rate with coaches. The players just didn't seem to respect the feedback, methods or game plan our past coaches set forth so I used my experience in making this judgement call. We decided that players in esports typically have a high level of game knowledge and that our players could form a lot of strategy themselves. We have a great player manager there to structure the team's training and schedule so we decided that we would let the players dictate a lot of the strategy. With that, we decided that Violet would be a great option as head coach to assist with the mental side.
I would say he has an impact on the team cohesion and we felt comfortable without a coach dictating strategy. We do have a great analyst who assists with draft strategy and overall match planning.
It's all about the players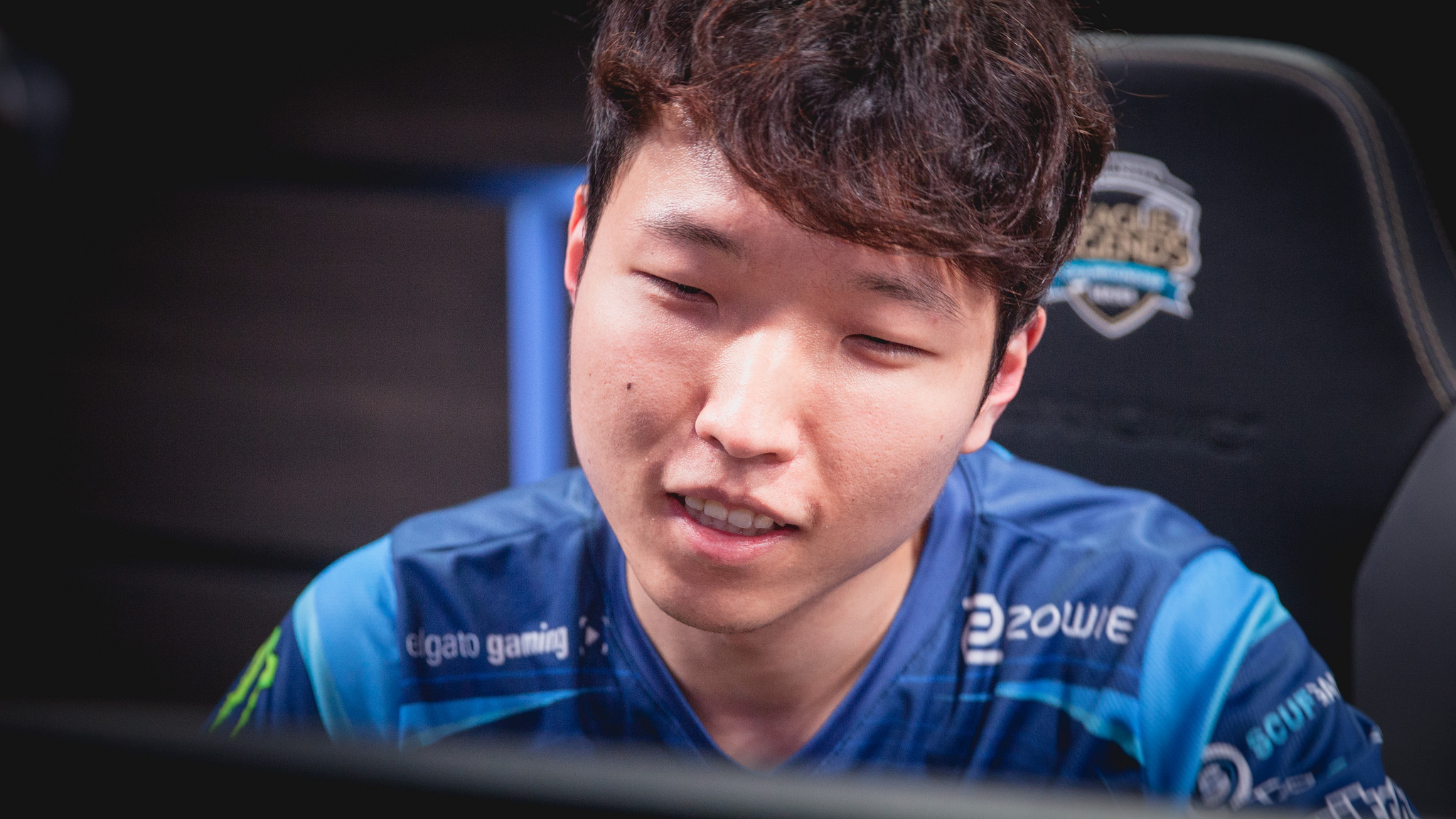 What is your relationship like with the players?
I have a good relationship with everyone. It's tough as I don't get to be there daily, but I have spent a lot of time out in Los Angeles with the team this split and will be there for the coming weeks. When I'm not in LA, I speak with our Player Manager and GM daily and have weekly discussions with each player.
How did you arrive to the decision to bring in Nisqy?
We sent the team out to Korea specifically to try out new midlaners. Oddly enough, Nisqy came up near the end of that endeavor via his management in France/Belgium and we worked it out with Fnatic to have him catch the tail end of the tryouts. The team was really pleased with the way he performed and we managed to complete the transfer with Fnatic.
LirA has become a star over the last couple splits. What makes him so good?
He's honed in. The guy is constantly watching VODs from LCK and other regions in his spare time. He is a hard worker and truly has drive to take our team to Worlds. Aside from those characteristics, he is mechanically and mentally gifted. When we lost Procxin to retirement, we were left without much time to find a jungler. We knew we wanted to go ahead and invest in a big way. We had some discussions with extremely high profile junglers in Korea, but ultimately decided that LirA had the most potential. He has certainly proved that here int he NA LCS.
What is LirA like in the gaming house?
LirA is very reserved, but also hilarious. One of my favorite things he does during live, official matches happens in comms. Whenever he is setting up a gank or making a move in jungle and he recognizes he has been seen by the enemy team, he says "They seeeeeee me!" in the most happy voice. It's always funny. He also says "Oooooooh scarrrrrrry" when he barely survives a fight.
Franchising
What do you think of Riot's franchising plan for the NA LCS?
I wouldn't say we were very vocal about franchising, but we certainly appreciate the opportunity and believe it is in the best interest of the players, teams and league. I think the model that Riot has laid out is the absolute best and most survivable model I have seen in all of esports up to now and we like just about everything there is included.
I think franchise models are very important in accelerating growth of the esports industry.
You've lagged behind some other teams in terms of promoting yourself. But now you're doing an AMA—is more on the way?
In many ways, we have been reserved about our team and I think that was a result of us just wanting to make some kind of a mark before we started to wave our hands in the air and say "Hey! Look at us. Look at all the great things we're doing." I think we're comfortable coming out and doing that a little bit at this point and it certainly is important for me to do this so that our story is a little more clear when we do an application as a permanent partner in the LCS. I think you will find that we are quite an open organization with our supporters or fans of any game we participate in once we break the ice a bit.
What sets EnVyUs apart as a strong partner in a franchised league?
We care about performance, winning and most of all with providing our players with a platform that gives them the best chance to succeed. Although it might not seem like it at times, you have to consider that there are challenges in the way of that like being a new team in a league with very established organizations some of whom have been in the league since its inception. We are an unwavering group who will not stop giving effort until we succeed. Our fans can rest easy at night knowing that we will always come back strong from a defeat.
We are very confident in our ability to be competitive in the NALCS and begin an era at the top of the standings. I think our organization has proven that by winning more championships across multiple esports title than any other organization in the past 3 years and taking the 2016 Team of the Year accolades at the Esports Industry Awards. That doesn't just happen. It takes a lot of know how and a lot of hard work from our office.
---
All photos via Riot Games