Before expatriating to China, where he lifted the LPL trophy, and before he won Worlds, Song "Rookie" Eui-jin was set to become the LCK's mid lane king.

"Rookie…  is arguably right under Faker and Dade in terms of mid laners in Korea," caster Christopher "MonteCristo" Mykles said in the OGN Champions 2014 Summer Finals' pre-game broadcast. MonteCristo described the soon-to-be OGN Summer champion as an "insanely talented, very very young player that has shown a ton of potential."

His potential was first on display one OGN season prior, when Rookie made his professional debut with the KT Rolster Arrows. In his third professional match, Rookie outclassed Lee "Faker" Sang-hyeok, who was arguably playing at his peak in 2014 on SK Telecom T1 K. Before Faker could get a rematch, though, Rookie left Korea to play in the LPL prior to the LCK's inaugural season. He was one of the many skilled players recruited by Chinese teams in what's been dubbed "the Great Korean Exodus."

The two mid laners didn't face off again on Summoner's Rift for a competitive match until the 2018 Asian Rift Rivals tournament, four years after their first meeting. Despite both players having a new set of teammates, the result was the same as 2014: Rookie once again came out the winner, raising his game record vs. Faker to 3-0.

Faker at last has another shot at correcting this blemish on his record. Less than a year after the Rift Rivals match, Rookie and Faker will face off again in Hanoi, Vietnam at the Mid-Season Invitational. The reigning champions of China and Korea, respectively, will finally fight for the title of best mid laner.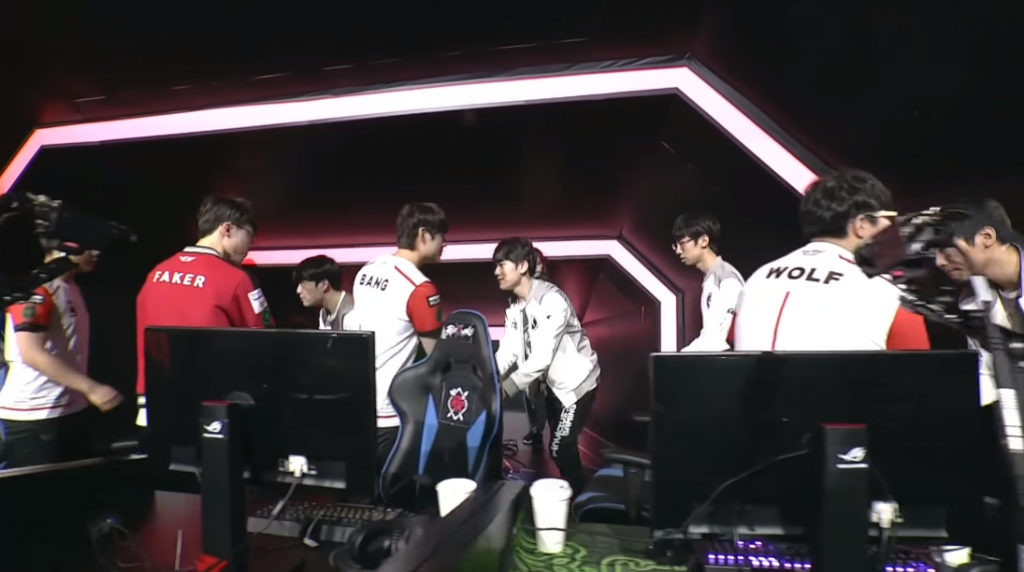 To Rookie's chagrin, Faker and SKT failed to qualify for last year's World Championship. And that meant Rookie couldn't definitively put his name atop of the global mid lane rankings by beating the SKT mid laner in an international tournament. Now he has the chance.

For Faker, beating Rookie and Invictus Gaming would be a major step forward in his reclamation of the League of Legends world. Once the global monarch with three world championships, Faker had his kingship taken by Samsung Galaxy in 2017. Instead of reclaiming that crown like he did in 2015 by winning his second World Championship, Faker failed to even qualify for the 2018 tournament or last year's MSI, ending a three-year attendance record.   

Faker's attempts to bring SKT back to global relevance looked at times to be a solo mission, with the mid laner receiving little support from his teammates. SKT's 2018 season collapsed under a poorly built and run roster rotation, with the many new, young acquisitions thrown in and out of the starting lineup. Caught both figuratively and literally in the middle of SKT's dysfunctional 2018 roster, Faker could do little as the captain to salvage the sinking ship.

And, in a way, even SKT as an organization found that roster to be unsalvageable, opting for a total rebuild in 2019, keeping only Faker.

With SKT and Faker effectively out of commission in 2018, a vacancy opened for Rookie to lay claim to the title of best mid laner. Rookie led Invictus and China to their first World Championship, beating fellow world-class mid laners on his way, including Son "Ucal" Woo-hyeon, Rasmus "Caps" Winther, and now AD carry Luka "Perkz" Perković.  

Rookie then won China's Demacia Cup 2018 Winter one month after his World Championship crowning and the 2019 LPL Summer Split—his first major domestic title in China since entering the region four years ago.  

He might be the reigning world champion mid laner, but Rookie has yet to overthrow Faker as the world's best player—at least in his own mind. "Even now, Faker still is the world's best star, I can't get above him yet," Rookie said in the press conference after winning the World Championship, as translated by Inven Global.

"I'm confident in playing against any player," Faker said after winning his seventh and most recent domestic title, as translated by Inven Global. "Last year, the mid laners of the LPL got high evaluations, but I think LCK will be more competitive this year."

With an unrivaled career, Faker's confidence remains unshaken even against the most fearsome opponents. Unlike 2018, though, Faker now has superstar teammates to match his superstar level confidence—and to go up against the talent on iG.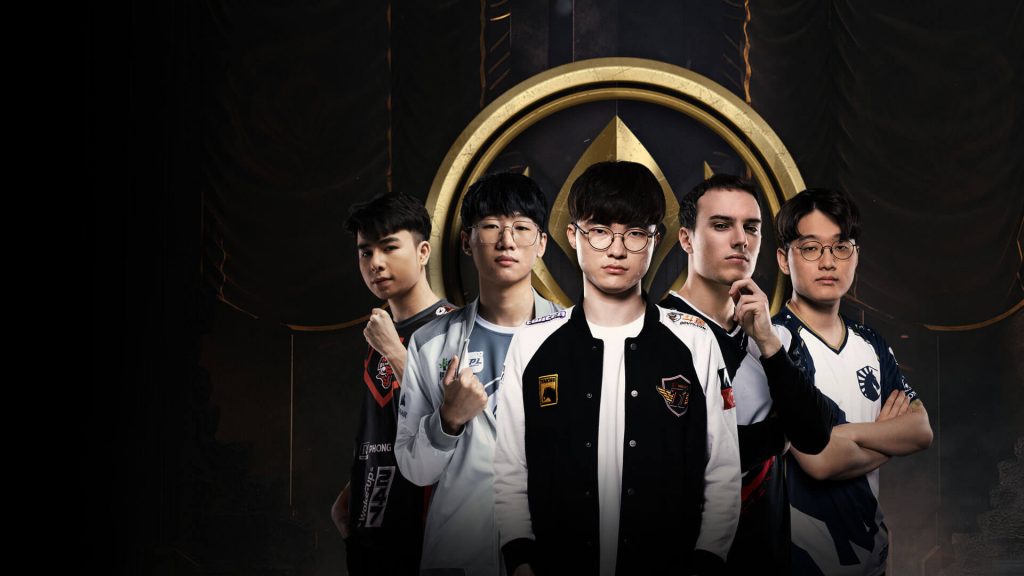 When you open the North American League of Legends game client, or go on the official lolesports website, Faker stands front and center in the promotional imagery for MSI. Rookie isn't even on the poster, with teammate Gao "Ning" Zhen-Ning there in his place.

But Rookie deserves to be there. His recent success has earned him the recognition. The fact that Rookie was denied such a marquee role further shows that he hasn't yet overcome Faker's stardom, at least among fans.

What will it take for Rookie to overtake the monolith that is Faker's legacy? Like most other debates in League of Legends, the answer is simple: win. Beat Faker in a major international tournament like MSI.

In traditional sports like the NBA and NHL, what divides the all-stars from superstars is not their performance and wins in the regular season, but the playoffs. For League of Legends viewers, MSI and the World Championship are our playoffs, and the person who's found the most success there is Faker.

Faker's birthday is May 7, four days before SKT and iG face off in their first MSI group stage match. For Rookie and his supporters, there will be no better belated birthday present to hand Faker on that day than a shattered SKT Nexus.