If you were a fan of League of Legends' interactive in-client system for the Spirit Blossom event, then you'll be happy to know that Riot Games is bringing a similar experience to the game for the upcoming Sentinels of Light event.
In the latest edition of LoL Pls, gameplay producer Jessica "Safelocked" Nam talked about various aspects of the new event coming to League. She didn't specify what kind of system will be in place for the new event, but it should have plenty of features to help fans dive deeper into the lore of Runeterra as the various factions of the world fight against the forces of evil.
Back in July 2020, the Spirit Blossom festival was the big summer event that took over Summoner's Rift and beyond. As part of the celebration, Riot implemented a new, dialogue-driven in-client system that had players complete in-game quests that would progress the story further, while also allowing participants to speak to various champions within the storyline of the event.
The system was similar to a visual novel game, which gave players different choices in terms of which characters to interact with, what dialogue to say, and what actions to take. It was also possible to gain favor with certain champions by completing quests that were specific to them, which, in turn, unlocked unique rewards. It was a great way to reveal the story behind the event, while also incentivizing the player base to learn more through their gameplay.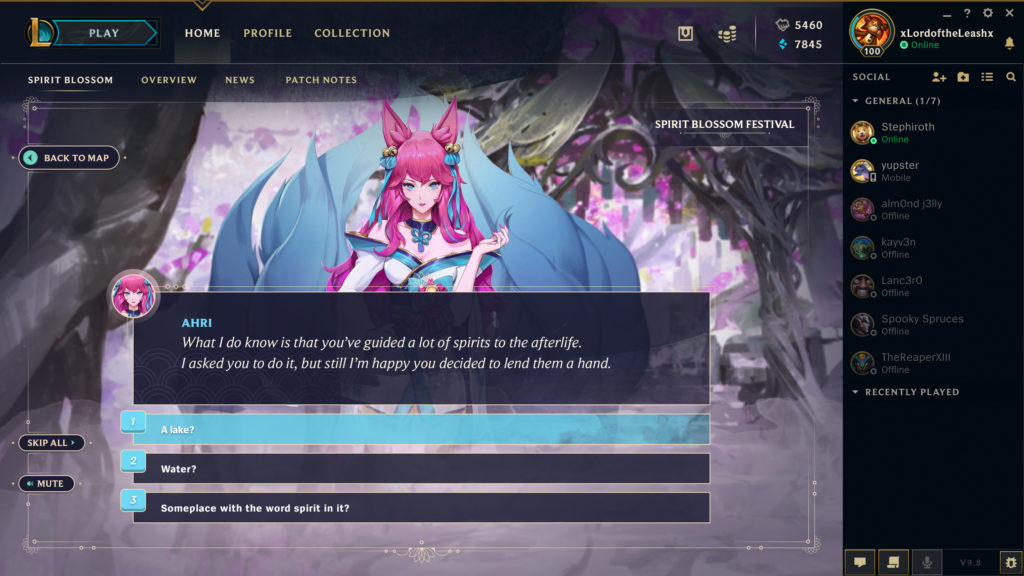 It also helps that this event will be based on canonical lore, which means that whatever happens through Sentinels of Light will have lasting effects on the world of Runeterra and beyond. By creating this interactive system, it could make players feel like they're an active participant within the story being written in front of their eyes.
Later down the line, this event and its story will lead into the upcoming turn-based role-playing game, Ruined King, which is set to be released later this year. Get ready to jump into the battle against the Black Mist when the Sentinels of Light event begins on Thursday, July 8 with League's Patch 11.14.
---
Make sure to follow us on YouTube for more esports news and analysis.