Brought to you by IKON, challenging you to share your greatest game moments and win amazing prizes.
---
The Rainbow Fluft icon is returning to League of Legends to celebrate the International Day Against Homophobia, Transphobia, and Biphobia (IDAHOTB), Riot Games announced today.

"The Rainbow Fluft icon will have a unique homeguard trail animation that leaves behind a sparkling rainbow as their champion leaves base as well as a unique background to deck out their in-client profile," Riot said.
To go alongside the event, Riot is continuing its support for The Trevor Project and It Gets Better Project by splitting a $100,000 donation between the two charities.
This year's donations are also going toward TrevorSpace, "a worldwide online community for LGBTQIA+ youth," and the It Gets Better Project's Global Summits, "which enable international IGBP affiliates to work with their local LGBTQIA+ organizations."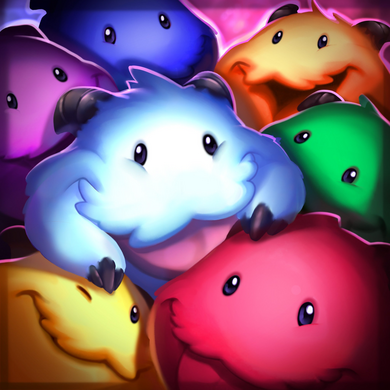 Players can support the LGBTQIA+ community by purchasing the icon in the League store. Rainbow Fluft will be available until May 30 for just one Blue Essence.
"We're so excited to continue working alongside these two organizations that do amazing work with LGBTQIA+ youth," Riot said. "And we stand with players all over the world against hatred and bigotry within the global gaming community."