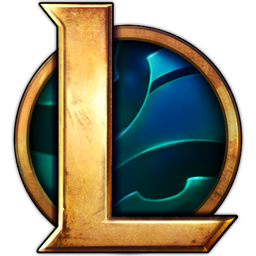 Power Rankings – 6/29/2015 – NA/EU/LPL/LCK
Things are getting heated, approaching or at the midpoint of the season for all regions, we are in for some fantastic games that determine who will rise and who will fall.
So get your popcorn – with extra salt – and get your favorite regions drink by your side and get ready for the count.
North America – NA LCS – 10 Teams
Team SoloMid – TSM / 8-2
Gravity – GV / 7-3
Team Liquid – TL / 6-4
Counter Logic Gaming – CLG / 7-3
Team Dignitas – DIG / 7-3
Team Impulse – TIP / 5-5
Team Dragon Knights – TDK / 1-9 – Take in mind I placed the full roster TDK here, not the sub squad. We still have more to see.
Cloud 9 – C9 / 3-7
Team 8 – T8 / 3-7
Enemy eSports – NME / 3-7
1. Team Solomid – TSM / 8-2
Currently TSM is strongest in NA right now, with GV right on their heels. They are improving their play to be more aggressive but still have some things to work on if they want to preform in playoff and at worlds.
2. Gravity – GV / 7-3
Gravity has shown that they can rise, and take down or compete against very good teams. They obviously have things to work on, precisely their shot calling as shown in the TSM vs GV game, but other than that they have a very stable showing and a good contestant to worlds.
3. Team Liquid – TL / 6-4
Ah… Team Liquid. I would like to put them higher, even this is a stretch, but I feel like they can show up if they can fix their problems, which they have many. Hopefully they can prove themselves worthy of taking 3rd place and take a spot at worlds. The main problem is pick and ban, if TL wants to show they are worthy of going to worlds, they need Peter to step up his game.
4. Counter Logic Gaming – CLG / 7-3
Well it's officially half season where CLG falls, and it seems so. 0-2 this week still holding up the record of falling, but we will see. CLG has another hard week next week with GV and TIP to face. #PossibleGoldenAge or #PossibleGoldenEngage?
5. Team Dignitas – DIG / 7-3
Team DIG. Gamsu seems to be holding up the weight, and the team is rising at a alarming rate. From going 3-2 in the promotion tournament to the staggering 7-3 you see before your eyes, more wins than the end of the spring split, DIG is looking at the possibility of worlds.
6. Team Impulse
Team Impulse has some very obvious things they need to work on, and there's not much to say other than that. They look strong currently but have many things they do that can easily be taken advantage of, other than that they are a strong team and if they fix these things they will be top 3.
7. Team Dragon Knights – TDK / 1-9
Alright, I know what you are thinking, TDK? In 7th? Aren't they 1-9? And yes, they are, but with their full roster (which they took a game off DIG, in their first game with no practice with their whole team which shows something) they look pretty good. I have to see more before I put them any higher but until then we will see. It could of been a fluke, who knows, but I still have hope for them.
8. Cloud 9 – C9 / 3-7
Cloud 9. I should have put them in 9th to proclaim "Cloud 9th" but I still think they are better than T8 and NME. They are very shaky, VERY shaky, and even the possibility of getting relegated is in hand. They need to step it up to atleast get 7th to not face relegation. There are to many mistakes made by C9 to put here and I'll leave it at that.
9. Team 8 – T8 / 3-7
There's no real showing from Team 8 currently. Yes they were OK last split getting 7th and almost making it into playoffs but lost to tiebreakers, but now that their star player, the mid lane, Slooshi is absent due to personal issues, they have a substitute that needs to fill his shoes. I still doubt they will get relegated, but they need a stronger showing with Cali and Nien stepping up.
10. Enemy eSports – NME / 3-7
Lets get one thing straight, C9, T8 and NME are extremely close, all 3-7. We will see who will rise to relegation's or 7th and who will fall to auto relegated. NME has very strong solo players in my opinion, but currently that isn't enough. They need to work more as a team, as well as their pick and bans being low tier.
Europe – EU LCS – 10 Teams
Fnatic – FNC / 10-0
Origen – OG / 8-2
H2K – H2K / 7-3
ROCCAT – ROC / 4-6
Elements – EL / 4-6
Giants Gaming – GIA / 5-5
Unicorns of Love – UOL / 4-6
Gambit Gaming – GMB / 3-7
SK Gaming – SK / 3-7
Copenhagen Wolves – CW / 2-8
1. Fnatic – FNC / 10-0
No doubt about it, the best team in the west. They have a very strong showing and no obvious weakness at the moment. If you think they should lose some just for the experience and learning, they are still upset over each and every win and learning from every mistake. This team is a very high contender for top 4 worlds once again and a possibility of going 18-0 in the EU LCS is in hand.
2. Origen – OG / 8-2
Having three veterans on the team, one good jungler and a rookie ADC shooting for the stars to become the best marksman in EU, this is the only team I give with the possibility of taking down Fnatic. They are having an amazing showing, pun intended, only loosing to Fnatic, the 10 and 0 team, and ROCCAT who seems to be showing up once they got a new ADC. OG has some mistakes that need to be solved but other than that they have a very strong chance of going to worlds.
3. H2K – H2K / 7-3
Another very strong team, losing to FNC, OG and… SK. I have hope for this team, but if they want to be top 2, Loulex needs to step up his game as you have seen him fall in H2K vs SK. Other than that H2K is pretty solid besides some minor problems they need to fix, but all in all a top 3 team and a top 5 with NA and EU together.
4. ROCCAT – ROC / 4-6
ROCCAT made a huge call and a huge improvement by picking up RalleZ over Woolite. RalleZ is far better than Woolite in every way and can help the team pick it up in standings and have a better chance to compete in the playoffs.
5. Elements – EL / 4-6
Not exactly the top from the [A] days, but it's better than 7th. After ANOTHER complete roster swap, they are trying to compete for a playoff spot, and the way it's looking with the other top teams from the Spring Split being lower in the standings, it's a very possibly chance they can make the playoffs.
6. Giants Gaming – GIA / 5-5
From 9th to taking games off mid-tier teams, Giants has a strong showing and actually have a chance of making it to playoffs, if not, it's better than getting relegated. They have some shot calling to do but if Pep can keep his back from breaking they can easily keep the standing.
7. Unicorns of Love – UOL / 4-6
Not exactly the spot they'd like to be in coming from second place in Spring Split, they are currently looking like the UOL everyone expected when coming in to the beginning of Season 5. They had some special things they could pull back then, but it seems every other team has figured them out and they need to get back on track.
8. Gambit Gaming – GMB / 3-7
You'd think with the top marksman in EU from the Spring Split GMB would be even better than they were last split, which was good. GMB has some issues without their original coach, which is obvious and GMB fans can hope Diamond can get back to the M5 days to take down the competition. 
9. SK Gaming – SK / 3-7
A major fall from 1st in the regular season to possibly facing auto relegations. After losing their star marksman they fell apart. CandyPanda is a obvious downgrade from Forgiven but if SK can pull a game off H2K there is still hope for them, especially if Sven carries.
10. Copenhagen Wolves – CW / 2-8
After the announcement of three new players, Shook and two yet to be seen, CW can still pull something out of the magic hat to avoid auto relegations. If the new top and support are good, CW can rise, especially if Freeze can merge with the new support quickly.
LCS Top 20
1. Fnatic – FNC / 10-0 / Europe
2. Team SoloMid – TSM / 8-2 / 

North America
3. Origen – OG / 8-2 /

Europe
4. Gravity – GV / 7-3 /

North America
5. H2K – H2K / 7-3 / Europe
6. Team Liquid – TL / 6-4 / 
North America
7. Counter Logic Gaming – CLG / 7-3 / 

North America
8. Team Dignitas – DIG / 7-3 / 
North America
9. Team Impulse – TIP / 5-5 / 

North America
10. ROCCAT – ROC / 4-6 /

Europe
11. Elements – EL / 4-6 / 

Europe
12. Team Dragon Knights – Full Roster – TDK / 1-9/ North America
13. Giants Gaming – GIA / 5-5 / 
Europe
14. Unicorns of Love – UOL / 4-6 / Europe
15. Cloud 9 – C9 / 3-7 /

North America
16. Gambit Gaming – GMB / 3-7 / Europe
17. SK Gaming – SK / 3-7 / 

Europe
18. Copenhagen Wolves – CW / 2-8 /

Europe
19. Team 8 – T8 / 3-7 / 
North America
20. Enemy eSports / 3-7 / 

North America