The North American League Championship Series is back after a five-month absence, and the first week saw a lot of action. A number of great storylines are taking shape already, so ready your pitchforks, fans—the time for early assessments and predictions has come.
All shiny and revitalized with the advent of franchising, the NA LCS' four new teams—OpTic Gaming, Golden Guardians, Clutch Gaming, and 100 Thieves—made their league debut this past weekend. With the new organizations came new and revamped rosters across the entire league.
The culmination of an offseason where many marquee players, such as Yiliang "Doublelift" Peng and Zaqueri "aphromoo" Black, moved to new teams, the opening week was the canvas where this split's big storylines were formed.
Week one's narratives will very likely persist and grow as the Spring Split progresses. As some teams defied expectations, others fell straight to the bottom of the NA LCS standings. Here are your NA LCS opening week winners and losers.
Winners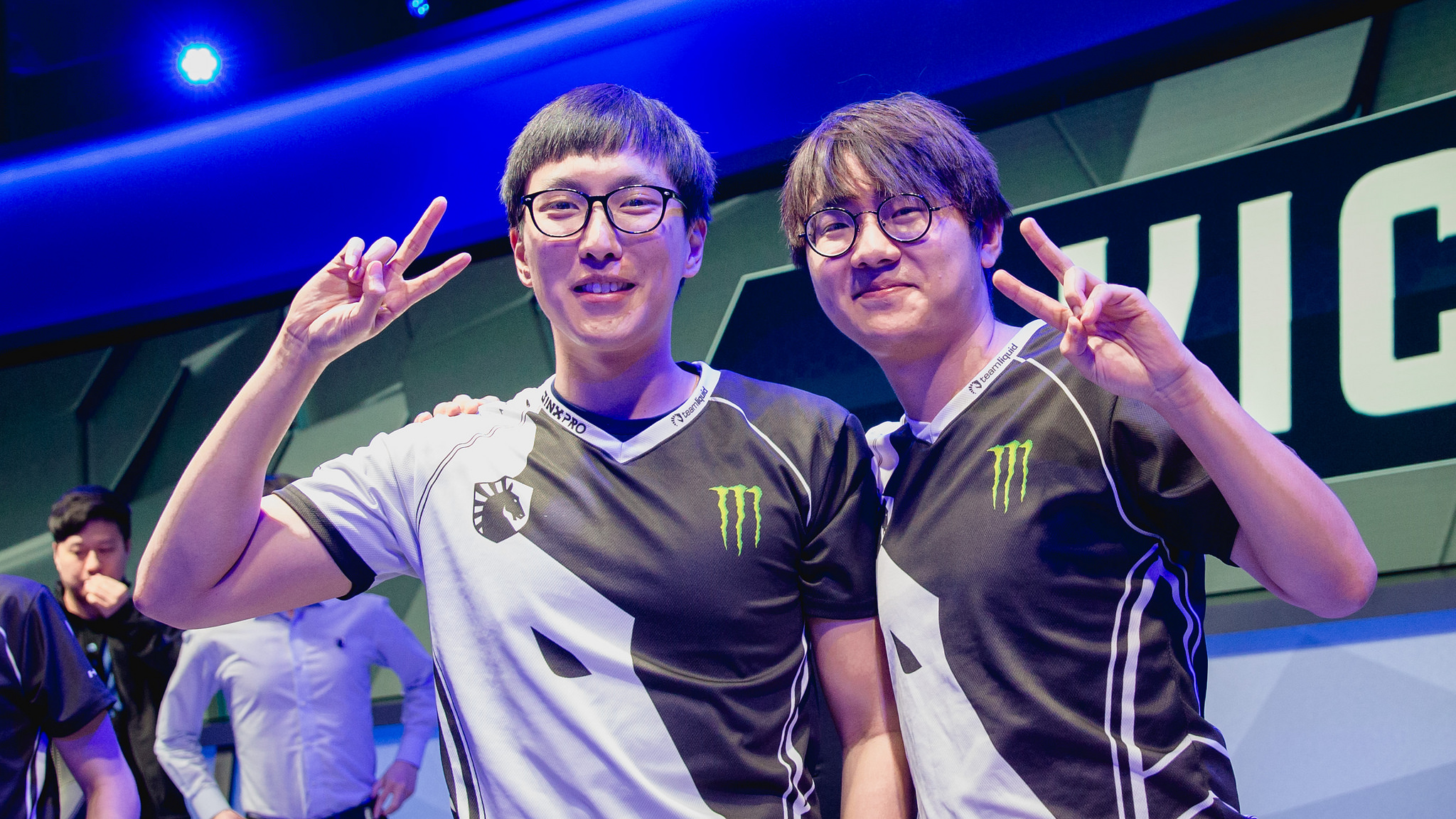 Team Liquid
A roster comprised of star veteran players, it's hard to imagine Team Liquid ending the Spring Split anywhere lower than third place. Add in the off season bootcamp the roster did in Korea, and it's no surprise to see Team Liquid end week one at the top of the standings. What did come as a surprise though was who had the best performance among this star-studded lineup.
Eugene "Pobelter" Park, commonly given the title of a supportive mid laner, played arguably the biggest role in Team Liquid's early leads this weekend. On Malzahar in both games, Pobelter's constant roams broke the previously quiet laning phases in Team Liquid's games against TSM and OpTic. The most impressive aspect of Pobelter's play came when you assess his mid lane competition. Søren "Bjergsen" Bjerg and Tristan "PowerOfEvil" Schrage, two highly touted mid laners, were unable to match the map movement of Pobelter. With Pobelter's post-game proclamation to no longer be overshadowed by the likes of Bjergsen and Nicolaj Jensen, and prove he's a "really fucking good" mid laner, it will be interesting to see if he can achieve this lofty goal.
Cloud9
Unlike Team Liquid, Cloud9 came into the new season with doubts surrounding its updated roster. Adding rookie top laner Eric "Licorice" Ritchie, as well as former TSM jungler Dennis "Svenskeren" Johnsen—someone who received a wealth of criticism last year—many thought that this iteration of Cloud9 was weaker than the 2017 version.
But after Cloud9's two convincing victories over CLG and Golden Guardians, these doubts slowly started to dissipate. Despite falling prey to Kim "Reignover" Yeu-jin during the first few minutes of Cloud9's match against CLG, Svenskeren quickly recovered and went on to finish week one with two commendable performances.
Licorice, on the other hand, impressed with his play on Kled versus Golden Guardians. A unique counter to the popular kleptomancy Gangplank top lane which Golden Guardians ran in their match, Licorice's Kled pick paid off dividends, ending the match with a score line of 7/0/6, and participating in 81 percent of Cloud9's kills.
Echo Fox
There's one adjective that best describes this most recent iteration of Echo Fox: volatile. With three strong and possibly conflicting personalities on its roster, Echo Fox looked to have only two directions it could go—either destroy the league, or destroy themselves. Fortunately for Echo Fox fans, the team is treading towards the former.
Echo Fox jungler Joshua "Dardoch" Hartnett in tandem with top laner Heo "Huni" Seung-hoon's carry play made for arguably the most oppressive top lane in the entire league. The pressure from these two was so immense that both FlyQuest and Clutch Gaming were forced to resign their top turret, and thus give first tower gold to Echo Fox before the 10-minute mark.
And with mid laner Kim "Fenix" Jae-hun in ecstasy over the rise in roaming casters like his coveted Azir, Echo Fox seem to have one of the best rosters for the current meta. While it's unknown how they'll do if a tank-heavy meta returns, for now Echo Fox look to be the NA kings of top lane.
Losers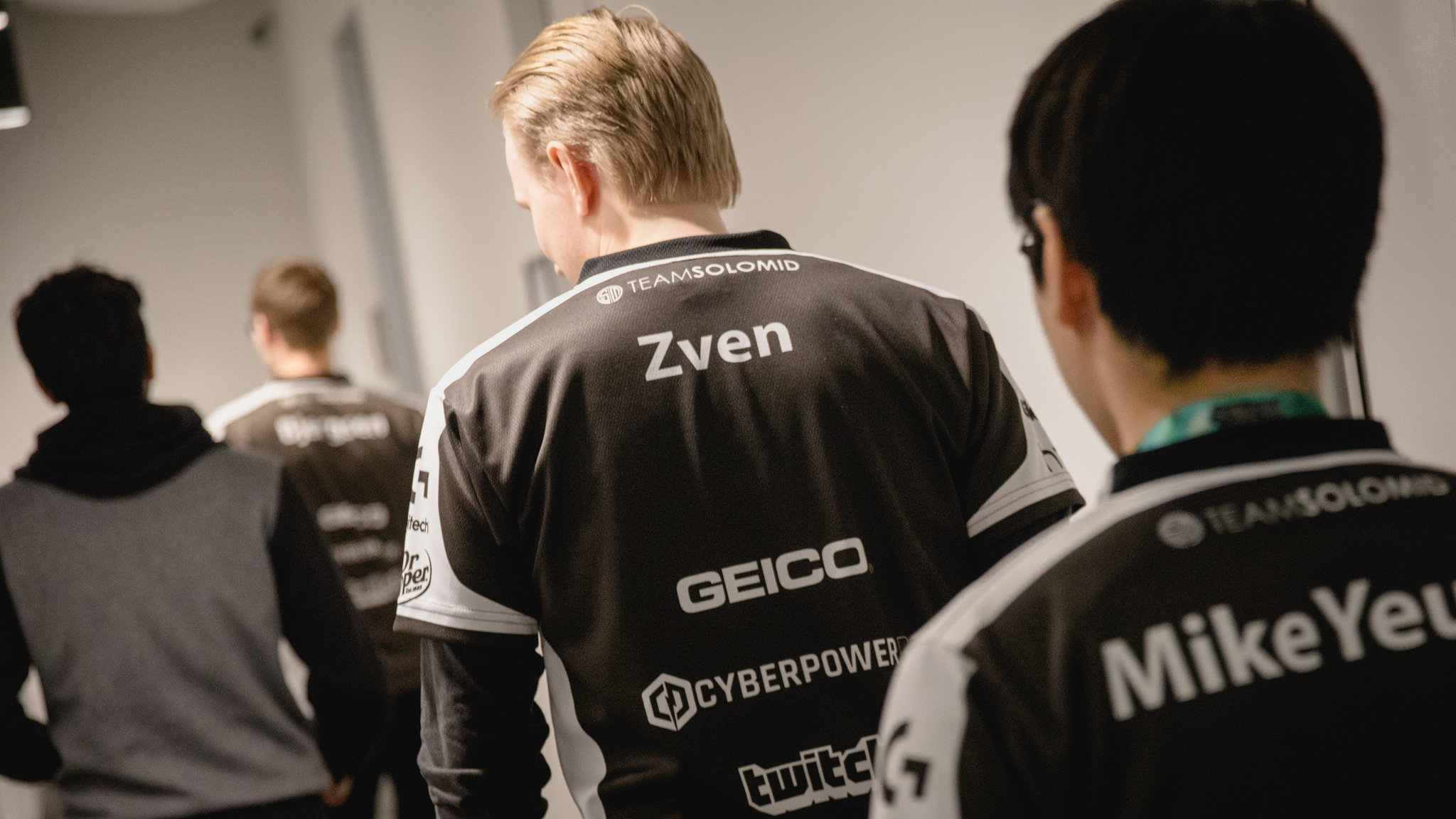 TSM
Like Team Liquid, TSM had one of the most hyped-up rosters moving into 2018. The acquisition of G2 Esports' all-star duo, as well as former Immortals head coach Kim "SSONG" Sang-soo gave fans hope of a revitalized TSM macro game. Sadly for TSM though, their NA LCS opening week couldn't be further from Team Liquid's.
A lack of proper team communication and coordination were among the major problems TSM faced in their losses to Team Liquid and FlyQuest. Aside from Bjergsen, who didn't die in either game, every member on TSM found themselves foolishly caught out over the course of their last two games. While the problems TSM exhibited are far from unfixable and split ending, for a team that's handily crushed NA for almost the last two years straight, this uncharacteristic performance was enough to elicit shock and dismay from viewers everywhere.
CLG
TSM wasn't the only NA LCS veteran organization to go winless this past weekend. CLG, though not in the same blowout fashion as TSM did, lost both their matches against Cloud9 and 100 Thieves. Were CLG's players outclassed in the laning phase? No. Did CLG mess up their macro play? Not really.
Where CLG fell short came in some odd mid-game decision making. Small mistakes like mid laner Choi "Huhi" Jae-hyun using his Malzahar suppression against Gangplank with remove scurvy, or CLG's two carries refusal to buy a quicksilver sash against 100 Thieves' Malzahar until it was too late, quickly added up to CLG's 0-2 weekend.
Don't be too worried, CLG fans. With lighter schedule coming up, and five days to address these small, yet abundant, problems, CLG have all the tools necessary to bounce back and find their first win of the season.