Patch 8.5 may be delivering Kai'Sa to the hands of the players next week, but that's not all that's coming. There's something else being teased on the PBE right now, and although it's very murky to predict, we know it involves Kai'Sa.
In the latest PBE update, there was a strange and mysterious file uploaded that resembles some kind of computer interface. The file mentions Kai'Sa several times, as well as some sort of exosuit, and finally, headlining the file in all caps—FORTUNE.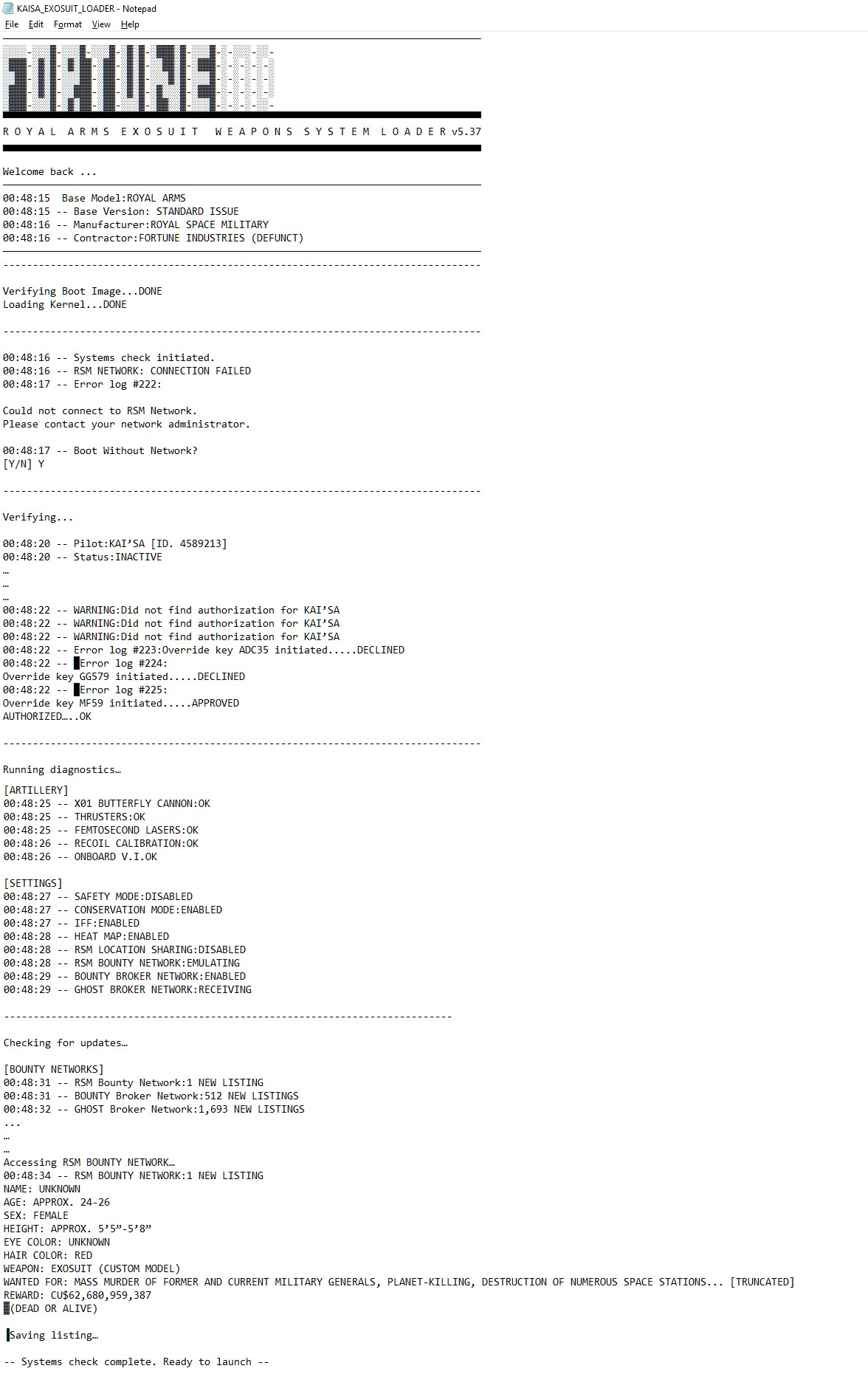 There's only one other mention of the word "fortune," in League, and that's everyone's favorite pistol-toting pirate captain, Miss Fortune. The question is, though, what sort of relationship does Kai'Sa, a super-powered human-Void hybrid hunter, have with a pirate captain? More importantly, how would that relationship be used in some sort of new content? This file raises way more questions than it answers about the new champion, but it's still very exciting.
One possible explanation would simply be a new skin. In the bottom of the file, a red-haired female, who we assume is Miss Fortune, is shown to be wanted for crimes such as planet-killing, space-station killing, and just… a lot of killing, really.
Miss Fortune herself isn't the type of pirate to travel through space, but there is one other pirate in the game with a skin that allows him to do so—Gangplank and his Dreadnova skin. That being said, we may be looking at another Dreadnova skin, but this time, for Miss Fortune. If that is the case, it would probably be tied to Kai'Sa's Bullet Angel skin, and not to Kai'Sa directly.
Gangplank's skin didn't yield any interesting teasers like this one, though, so it seems that this skin, if that's what it is, might be a bigger deal, but we won't know until Riot reveals just a little more juicy details.
About the author