Misfits came into the year with an ambitious plan.
They wanted to be the latest team to go from the promotion tournament to Worlds. Looking at what Splyce did last summer, they wondered: "Why not us?" Signing a couple big names like mid laner Tristan "PowerOfEvil" Schrage and jungler Lee "KaKAO" Byung-kwon made clear their intentions. Sure, the players had their flaws, but Misfits were banking on an atmosphere that, like Splyce's, would allow the team to become greater than the sum of its parts.
Instead, they had issues with communication and never jelled in the Spring Split. The team eventually dumped KaKAO and brought in Nubar "Maxlore" Sarafian from Team ROCCAT. At first, the move didn't inspire confidence, and Misfits spent most of the Summer Split learning how to play with a new jungler.
But a fortunate meta shift coincided with their internal growth and set them up for playoff success. Now, they've qualified for Worlds and have a chance to take down G2, the Kings of Europe.
How exactly has Misfits come so far, and will that work against G2?
Overcoming adversity
Misfts are no strangers to adversity. They were expected to beat the Unicorns of Love in the quarterfinals given the latter team's weak lane phase. But last week's semifinals match against Fnatic should have been more difficult. Fnatic have worked diligently on improving their strategic flexibility in the latter half of the split, and it seemed like they had the laning power to counter Misfits.
Instead, for the second straight week, Misfits took small advantages in the draft phase that set up winning lanes, and rode those lanes all the way to victory. Misfits knew that if they could get to late game with a lead, Fnatic's strategy would often fall apart.
One key champion that coach Hussain Moosvie pointed out was Gnar. Gnar's range allowed top laner Barney "Alphari" Morris to push out meta tanks like Cho'Gath. Unlike Jayce and Kennen, Gnar's transformation allows him to remain relevant in fights, too. Even though Paul "sOAZ" Boyer has plenty of experience on Gnar, and has picked the Yordle in recent games, Misfits correctly judged that Fnatic wouldn't prioritize that pick. By forcing sOAZ onto a tank, they could also predict the champions other Fnatic players wanted to play.
Late game monsters
The Gnar pick worked. Misfits shot out to leads in the first two games against the best early game team in Europe. Misfits macro was strong in shutting down Fnatic, but their victories can be attributed to Fnatic's teamfight throws as well.
G2's macro has always been much stronger than Fnatic's. Due to sOAZ' inability to lane against Gnar, Fnatic were often caught playing only two lanes. They still managed to get farm onto Martin "Rekkles" Larsson at the cost of sOAZ and Rasmus "Caps" Winther. All three laners spent a lot of time randomly walking between lanes.
Maybe that was why Fnatic opted into crazy Baron baits, to try and draw Misfits out of their position of strength. But Misfits played those baits extremely well, blew up Caps again and again, and used their gold and experience advantage well.
That will be tougher against G2. G2's lanes aren't the best in the region, but they were able to overcome a strong laning team in H2K last weekend. Later on, G2 are well versed in how to trade lanes and avoid big CS deficits. Even though Ki "Expect" Dae-han is a worse player than sOAZ, his team doesn't blatantly focus on the bot lane like Fnatic. Misfits have had to evolve in each playoff round, but they'll have to take another leap to take down G2.
The power of POE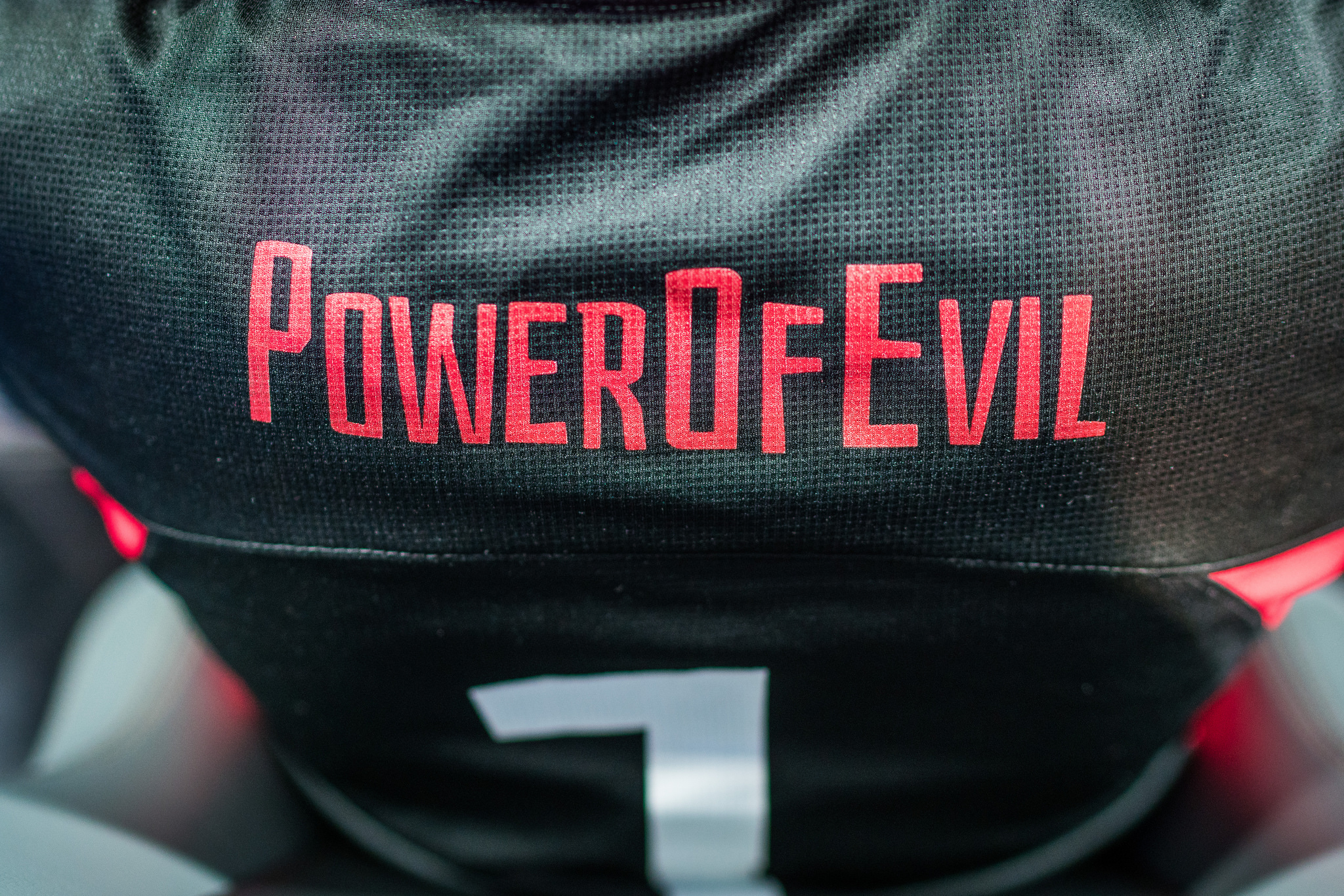 There are some things that Misfits can reproduce against G2, however. One of them is the recent surge from PowerOfEvil. POE has long been a strong mid laner in the region but hasn't quite gotten the recognition of the others. He appeared on only 10 EU LCS All-Pro ballots, while everyone on Fnatic was named to one of the three teams.
POE then went out and demolished Fnatic. Helped by good drafts, POE mopped the floor with Caps in a variety of mid lane matchups. And with sOAZ desperately building armor to survive against Alphari, Fnatic had no answer for the AP damage coming out of POE. The difference in fight after fight was POE's ability to carry while Caps fell apart.
Misfits will be looking for an encore against G2. G2 mid laner Luka "Perkz" Perkovic has improved this year, especially in keeping safe, but he can still be taken advantage of. He had some head-scratching plays last week against H2K despite G2's overall control of the series.
Top lane may also be a problem for G2, but not in the same way as it was for Fnatic. Expect has been more comfortable split pushing while sOAZ heavily prioritized Cho'Gath. Misfits punished Cho'Gath relentlessly, and Fnatic fans will always wonder why the team didn't go back to a split push style after sOAZ won a game on Camille.
So it all comes back to mid lane. If POE can go off, it might not matter how good G2's late game is.
Can Misfits do it again in a best-of-five?
It bears repeating that, despite G2's recent mortality, they have yet to lose a best-of-five since joining the LCS last year. Only one team—Splyce two weeks ago—has even taken them to a game five. This team is well-accustomed to long playoff series and how to adjust.
And though Misfits were hardly tested heading into the Fnatic series, they definitely showed some of their hand—particularly how they want to play top lane and have Maxlore heavily skew to that side. That's something that G2 should be ready for. G2's ability to play away from ADC Jesper "Zven" Svenningsen will help them better match Misfits' style. And Alfonso "Mithy" Rodriguez is much better prepared to match Lee "IgNar" Dong-geun's roaming.
G2 will be a challenge for Misfits, but they've shown the world the last couple weeks that they are unafraid of challenges. They may have been underdogs last week, but this is a good team that's getting better. G2 had no trouble putting down H2K, but they aren't as invincible as they were last summer.
Those hoping for another upset in the EU LCS better hold onto their seats, because Misfits are capable of pulling one off this Sunday.