Going into the League of Legends World Championship this year, Longzhu Gaming are one of the favorites to take the title.
After beating SK Telecom T1, the three time world champions, in the LCK Summer Finals with a score of 3-1, Longzhu secured themselves the LCK first seed at Worlds 2017 in China. Since then, fans have been making many comparisons to the ROX Tigers lineup that won the LCK first seed just a year ago.
Longzhu fans are obviously very excited about the seeing their team at Worlds. But one fan has turned his hype into confidence, designing Longzhu's championship skins on Inven should the team the tournament.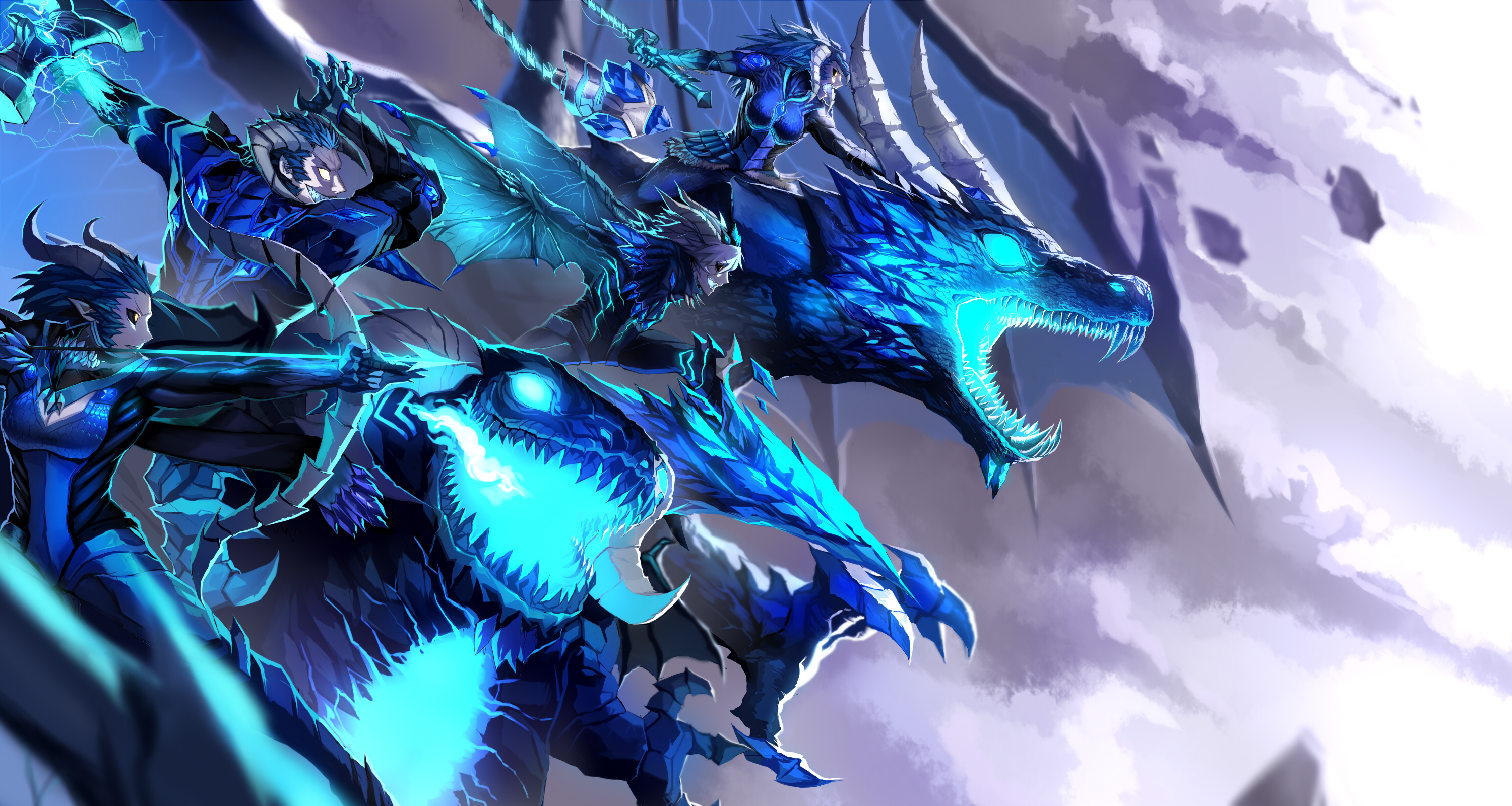 Jayce, Sejuani, Taliyah, Ashe, and Tahm Kench have been given the Longzhu treatment. The artist focused on a dark blue dragon-like design for the champion abilities, matching the design of Longzhu's brand.
The artist went into great detail for each champion, showing how their abilities and overall aesthetics would work. For example, the artist shows how Taliyah's passive would transform from a boulder into a dragon head or how Sejuani would ride a dragon instead of a boar mount.
The splash art uses a lot of the poses and ideas used in the 2016 SKT splash art, but in reverse. The artist may have designed it this way to create the illusion of the SKT roster fighting against Longzhu's roster of champions.
Many fans expect Longzhu and SKT to meet in the final if the draw is favorable to both teams, for what could be a dramatic showdown between two of Korea's best teams.
First Longzhu will have to survive the group stage, where they will meet Immortals and Gigabyte Marines.