Another tumultuous LCS split is almost in the books. We've seen our fair share of upsets, blowouts, and objective steals in the 2018 spring split. It all leads up to what could be the best playoffs in a long time—for the first time since 2016, we may even have new champions in both regions.
With just a week left of play, nearly all the postseason seeds are still up in the air. To help fans of every team get a sense for what their team needs to do, we went through the LCS playoff scenarios for both regions with some help from Reddit user TimMiejer.
Here's how the two leagues could play out ahead of the final game days.
The EU LCS is anyone's game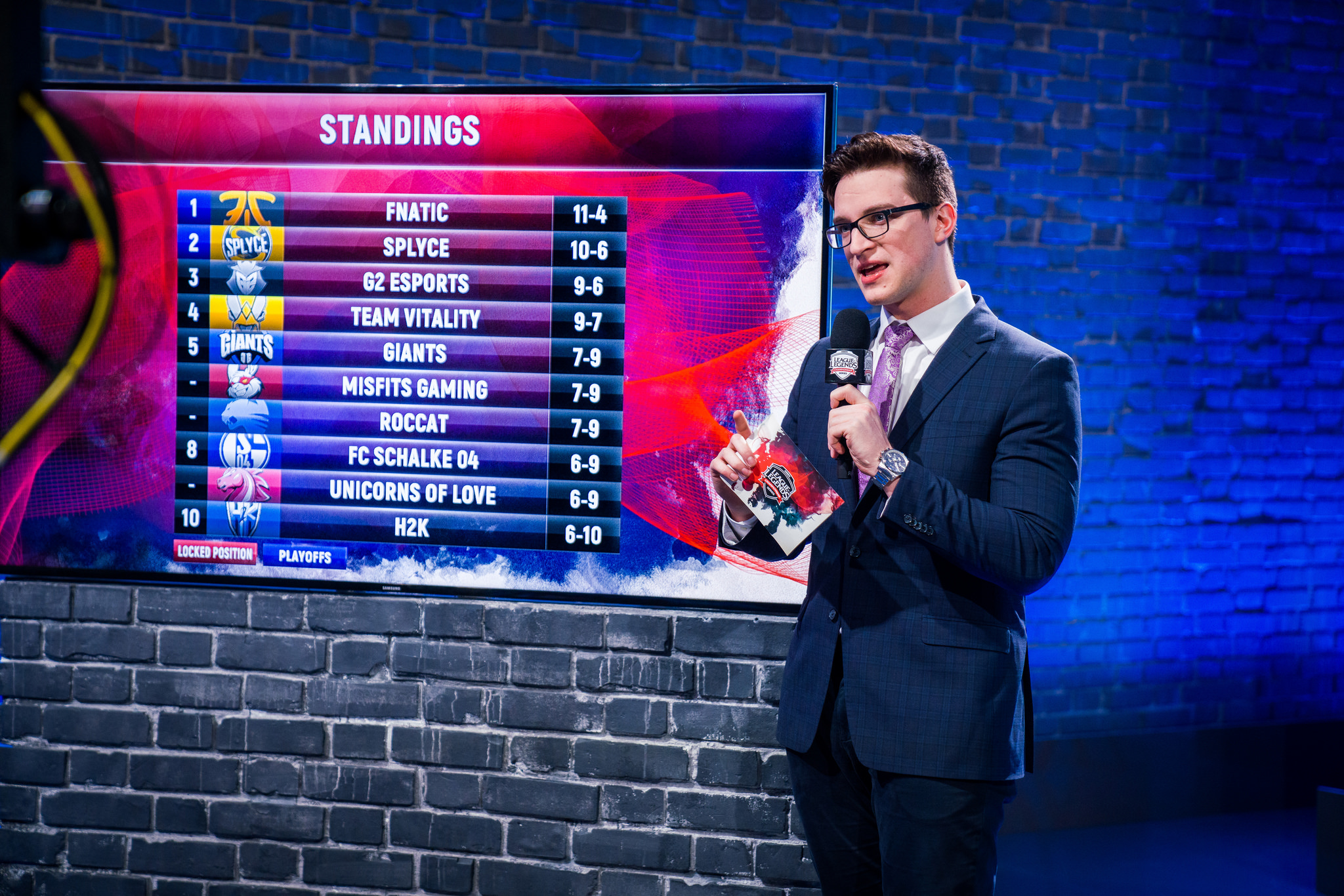 All 10 EU LCS teams can somehow make the playoffs, showing us just how crazy things have been.
Fnatic
The only team that can catch Fnatic in the standings is G2, but Fnatic own the tiebreaker by taking the split series 2-0.
Splyce
Splyce are safely into the playffs at 10-6, but they can hang onto second place and their first-round bye by staying a game ahead of G2 and Vitality. They play Vitality in the first match on Friday to help make that a reality.
G2
G2 could shoot up to second place by besting Splyce, or they could fall all the way to seventh, out of the playoffs, if things don't go well. The latter is pretty unlikely though—all three of Giants, ROCCAT, and Schalke 04 would have to go 2-0 with G2 not winning a game to force a four-way tiebreaker.
Team Vitality
Vitality are in a slightly better position than G2. They own the head-to-head against Splyce, so a tie goes their way. But they also have to play both of those teams this week—the hardest remaining schedule in Europe.
FC Schalke, Giants Gaming, Misfits Gaming, ROCCAT
Here's where the fun starts. A maximum of two two teams from this group can make playoffs. Schalke own a tiebreaker over Giants, Giants own the tiebreaker over Misfits, and ROCCAT are a game up on Misfits with one to go. That means the match between Misfits and ROCCAT at 3pm ET on Friday, could decide the fate of the whole lot.
None of the four can firmly claim a spot by going undefeated. And they can all fall out of the playoffs by going 0-2. But the most fun happens if all four split games, which could create a massive tie with the next tier of teams.
H2k and Unicorns of Love
At 6-10, it's a miracle that these teams are still in playoff contention. Nobody wants to play H2k right now—their recent upsets of G2, Misfits, and Vitality, among others, proves they're not to be taken lightly. They've split against most of the teams above them, so even a 1-1 week could see H2k nab a playoff seed.
Unicorns are in a similar spot, but also own the head-to-head against H2k. Because of that and some quirks of the schedule, we won't see six teams even at the bottom of the standings. But even a four or five-way tie could provide immense entertainment value through the tiebreaker matches.
The NA LCS is a fight for the top seed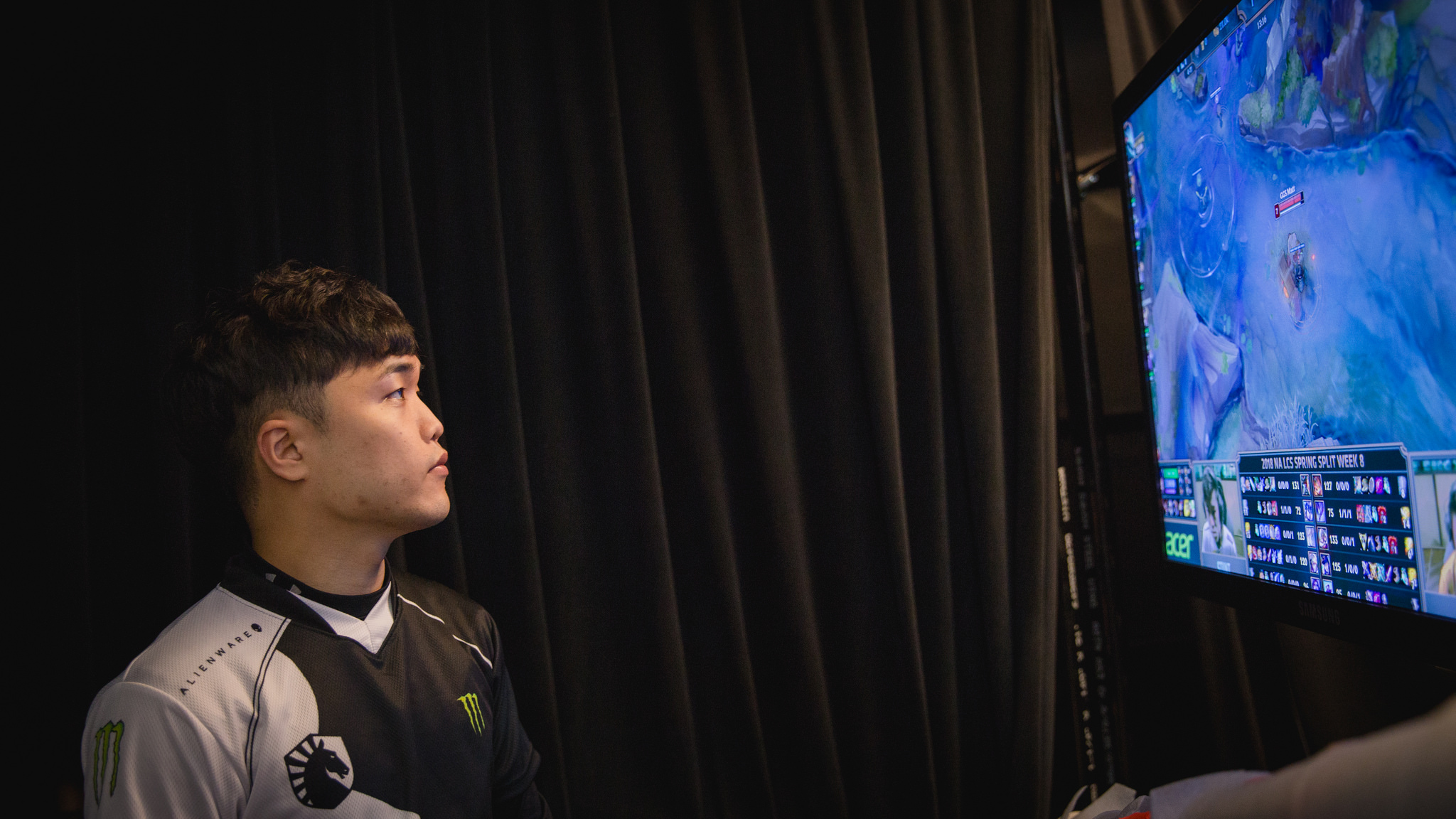 It's a little quieter in NA, but we still have a lot to sort out in week nine, especially at the top of the bracket. Echo Fox's recent struggles have opened the door for a whole host of teams to take over the number one spot.
Echo Fox
All they have to do is win. They own the season series against Cloud9, so that's one thing less to worry about. After a tuneup against FlyQuest, they get 100 Thieves in a tough match on Sunday. Both 100 Thieves and Clutch Gaming are just a game behind, so Echo Fox do need to win something even if it's just to secure their first-round bye.
Cloud9
Cloud9 need to do better than Echo Fox to secure first place. They could also fall out of a first-round bye if things don't go well, but they also have a game against a toothless FlyQuest squad.
Clutch Gaming and 100 Thieves
Both 100 Thieves and Clutch are safely in the playoffs, but both want that first-round bye. Clutch can get into first by leapfrogging Cloud9 and Echo Fox. A tough match with 100 Thieves looms but then they get Golden Guardians to close the split. 100 Thieves have the tougher path: After playing Clutch, they finish the split against Echo Fox.
Team Liquid and TSM
We thought these teams would be tied in the standings—just in first place, not fifth. Both can secure a first-round bye by going undefeated and having enough other things fall their way. Liquid's path is easier by their tiebreaker over Clutch, while TSM have no meaningful tiebreakers to speak of.
If either were to go 0-2 and if CLG went undefeated, that would set up one last tiebreaker for the last playoff seed. TSM can shut down that possibility by beating CLG in their match at 5pm ET on Sunday.
CLG
The team we all left for dead is somehow still kicking. And just like H2k in EU, nobody wants to play them. They need help, however: Either Liquid or TSM has to go win-less while they post two victories to even force a tiebreaker. If they did, that would throw the whole thing into chaos.