The last time we saw Yiliang "Doublelift" Peng in a competitive setting, things were going well. Doublelift had just carried Team Liquid to a huge win over China's EDG at Worlds. It was a validation that LCS teams can compete with the best from the East and a cathartic moment for Doublelift to win on the international stage.
But that's all it was: A good moment. That's because Team Liquid's run at Worlds ended in the group stage, marking the fourth-straight year Doublelift has been eliminated without reaching the knockout round. That run of futility has come to define Doublelift's career: He's known as a great individual talent who chokes on the biggest stages.
But that's also a wholly unfair label. Only one team can win Worlds. As close as Western teams like Fnatic and Cloud9 got, they weren't able to win the last game of the season. That hurts in the moment, and it should: It's what the players grind the whole year for. But take a step back, and that's also just a moment in a long career that, in the case of Doublelift, is one of the most successful in the history of esports.
"Everyone else is trash"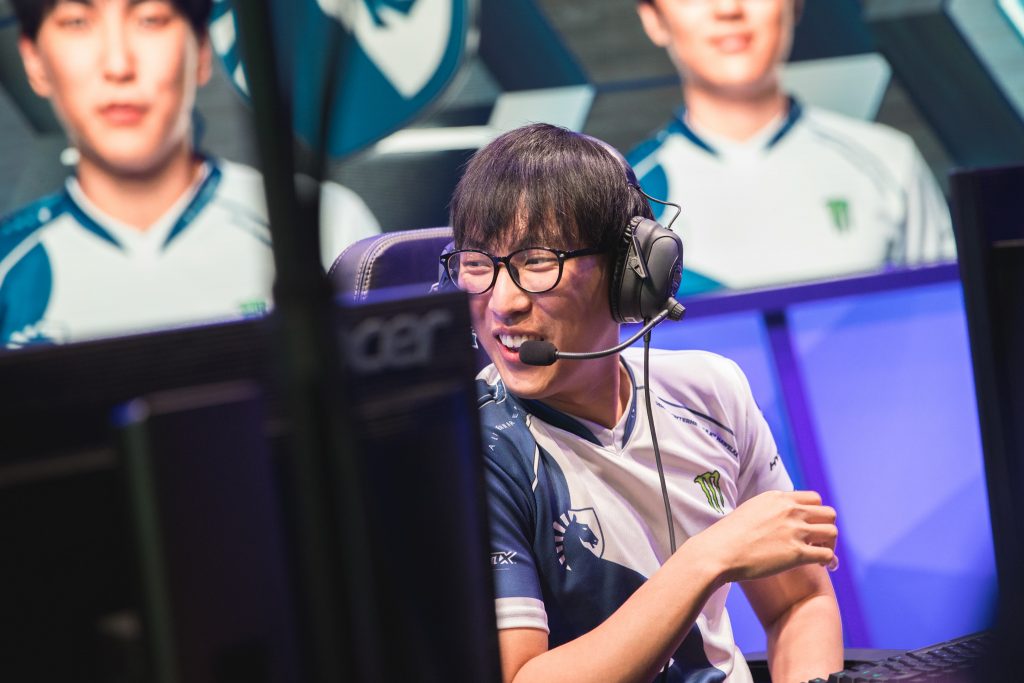 One of Doublelift's favorite sayings, "everyone else is trash," is also an appropriate lense through which to view his career. Early on, it seemed like youthful braggadocio. As he's aged, he's admitted that his mouth has gotten him "into trouble." But he also hasn't backed down from his words.
To Doublelift, the only acceptable option is to win it all. And not just LCS titles, of which he has six. His ultimate goal has always been to win Worlds. Only when he's standing at the top, holding the Summoner's Cup, can he say that he truly has no rival, that everyone else is trash.
Everyone wants to win Worlds. But not every player publicly makes it their sole mission like Doublelift has. To some players, admitting that Worlds isn't just everything, it's the only thing, would break them. It would be too much pressure. Others that have that attitude, like SKT teammates Lee "Faker" Sang-hyeok and Cho "Mata" Se-hyeong, do so because they've won before—they know how high the mountain is and what it takes to scale it.
For years, Doublelift struggled to find teammates who shared the same unwavering passion. Then, in 2016, he found kindred spirits in North America's most notorious team: TSM.
"The gold standard"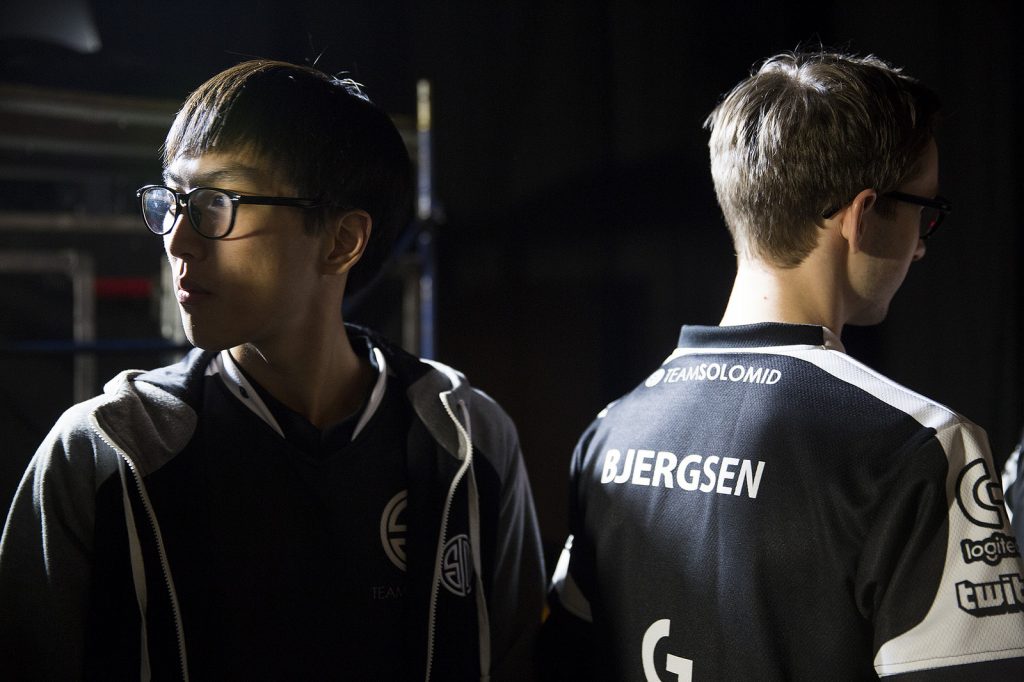 There are two distinct periods to Doublelift's career: Before and after TSM. Before TSM, he was a solid player on CLG, but the team never seemed like it had real potential at international events. The team's lone domestic championship, in the 2015 Summer Split, came when they swept TSM 3-0 in the final. But even then, despite a favorable group draw at Worlds as NA's top seed, the team couldn't advance.
When personality conflicts saw CLG kick Doublelift, he found the perfect mirror in TSM. Team owner Andy "Reginald" Dinh is unabashed in his belief that one day, his boys in black and white will win Worlds. He's put an immense amount of effort and money into making that happen. And his mid laner, Søren "Bjergsen" Bjerg, is one of few North American residents who can truly be considered a global superstar.
In Reginald and Bjergsen, Doublelift seemed to have found the perfect match. CLG bristled under Doublelift's domineering style, but his attitude came from his desire to win and belief in himself. Bjergsen is quieter and more reserved, but he harbors that same fire. After winning countless domestic trophies, both as a team and as an individual, there's simply nothing left for Bjergsen to accomplish in the region. And Reginald could match Doublelift's fire with plenty of his own.
Doublelift's two years with TSM, a team he later called the "gold standard" of North American League, became the defining period of his career. The team won LCS titles with ease. For the first time, Doublelift's goals of winning big at international events seemed possible.
The fall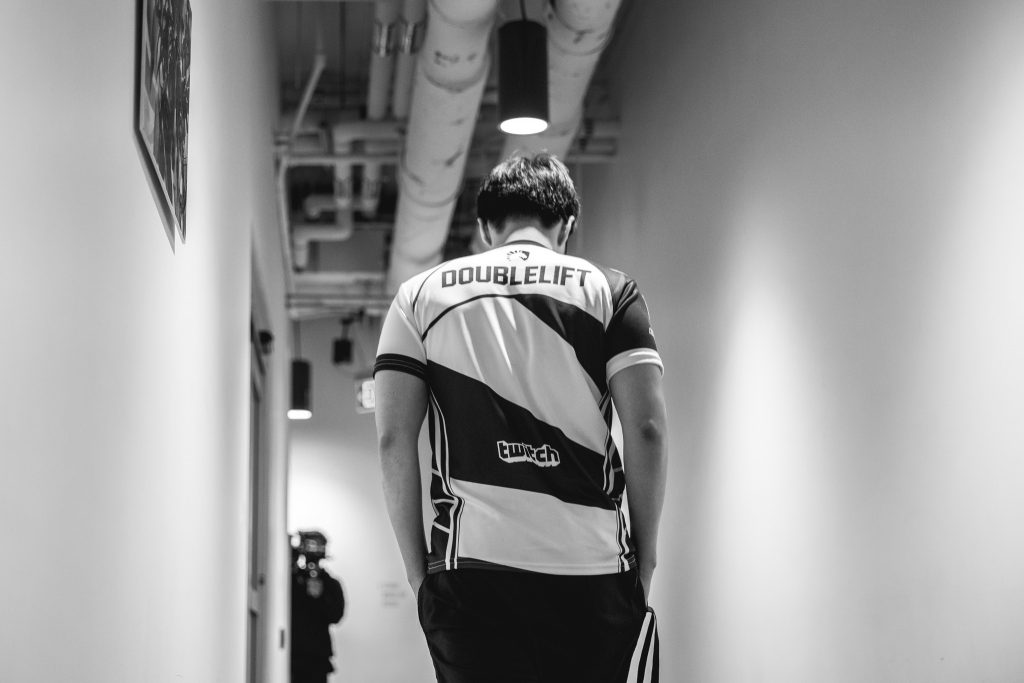 That made the fall so much more difficult to stomach. Fans could have forgiven him for falling short with CLG in 2015. But in 2016 and 2017, TSM dominated North America to a rare extent. They didn't just go to Worlds as the region's favorites: They were expected to make deep runs into the meat of the competition. Instead, they never made it out of the group stage.
TSM's first attempt was doomed from the start. The team was placed into the Group of Death alongside two other favorites, China's Royal Never Give Up and South Korea's Samsung Galaxy. They actually beat Samsung, a finalist that year, once to go 3-3 in the group. But they couldn't solve RNG, in large part due to the bot lane. RNG marksman Jian "Uzi" Zi-hao is the greatest to ever play that position. His lane skills, combined with strong engages from Mata, his lane partner at the time, froze TSM out of that half of the map and rendered much of their strategic plan useless.
The team finished a respectable 3-3, but it wasn't enough for their insatiable fans. To make matters worse, another North American squad, C9, also went 3-3 but made it out of their group.
The next year, TSM had everything they wanted. Doublelift was rejuvenated after taking much of the Spring Split off to stream. They were in a much easier group this time. None of the teams they were placed with were considered strong contenders. But once again, TSM and Doublelift couldn't adapt to subtle changes in the meta and gave up too much pressure in the bot lane for the rest of the map to bear. They technically still finished with a 3-3 record, but after a tiebreaker loss to European team Misfits, TSM were sent packing once more.
Doesn't work in the playoffs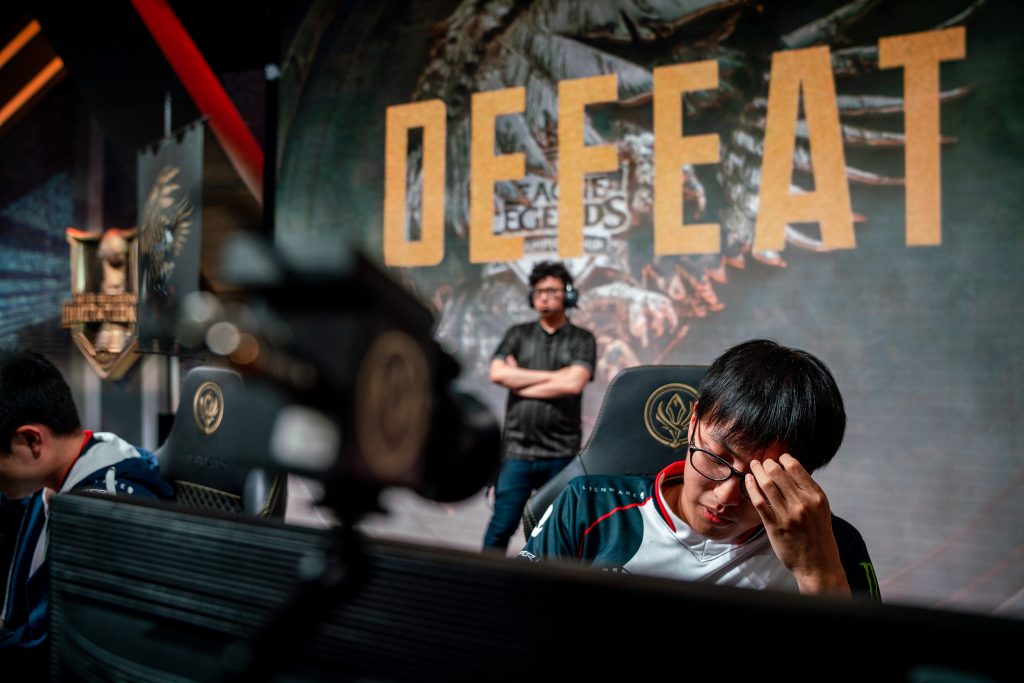 In Michael Lewis' 2003 book Moneyball, Oakland Athletics general manager Billy Beane is quoted as saying, "my shit doesn't work in the playoffs. My job is to get us to the playoffs. What happens after that is fucking luck."
The same could be said for Doublelift's career and Worlds. Last year's championships viewed like a car crash in slow motion: You can't bear to see what you know will happen, but at the same time, you can't look away. Doublelift once again had the perfect scenario on a powerhouse Liquid team. Once again, he went 3-3 as his team failed to adapt to the meta and were trounced by the competition in the group stage.
This pattern has happened too many times for it to be coincidence. There is but one constant, and that's Doublelift. Even he can see it.
"I could tell that something was wrong," he wrote in the Player's Tribune about his experiences at Worlds. "Maybe someone should've spoken up, and maybe that person should've been me. But frankly, it's not easy to find the right motivation in those moments. It almost comes off forced and unnatural to give a pep talk when nothing is going right. There was a cloud hanging over us, and it kept getting worse the more we lost."
For three years, that cloud has hung over Doublelift. And yet, it's not a constant. He's still the best bot laner to have played in the region, and his skills do not look like they've regressed. He absolutely dominates the regular season. All those LCS titles have to mean something, right?
The charge he's made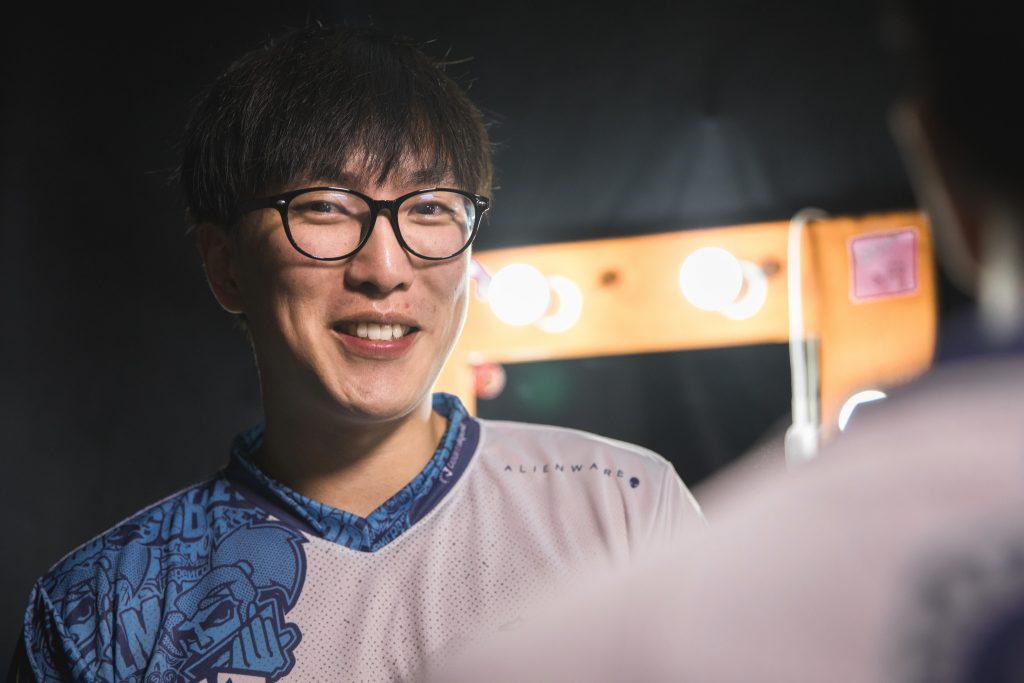 The parallels between Doublelift's teams and Beane's Athletics are striking. In 2002, the A's won a league-record 20 straight games. They made the playoffs, but couldn't get out of the first round.
How should we think about a team like that, one that defies all odds to accomplish something unimaginable but fails to win it all? Is the last game of the season really all that matters? How should North American League fans remember a player who has won every LCS title he's competed for since 2015, an incredible run of six championships, but hasn't brought home the trophy they want so desperately?
For Worlds to be Doublelift's motivator is one thing. But the stakes are much higher than that in North America, perhaps the League region with the biggest chip on its shoulder. For all of NA to pin Worlds on him is something else entirely. Or as he put it, "we're carrying the hopes and dreams of an entire region that so desperately wants to finally feel legitimized."
The funny thing about Worlds is that, since 2015, at least one 3-3 team has made it out of the group stage each year. In fact, the odds that a team that goes 3-3 survives is pretty close to 50/50. The margin is so thin, it's almost comical—if just one game had gone another way, this whole conversation could be different. Again, it's eerily similar to the A's, who outside one run to the American League Championship in 2006, have been eliminated in the first round every year they've made the playoffs under Beane. And each time, they've taken the series to the maximum number of games, always fighting to the very end.
Maybe that's how we should view Doublelift's career. Not as a player who made top four at the first World Championship and has failed to make it back. Not even as the dominant AD carry who finally got recognized with an MVP award last year. But as player with an unquenchable desire to win, who gives his team his all in every practice and every game, and by doing so, has never stopped fighting.
Like the 600 in Tennyson's famous poem, Doublelift has ridden into the valley of Death, boldly and well, every year since the beginning of League. Nine years in, he's still talking trash while gearing for another run. There is nobility in that, in reaching maybe a step too high, but never giving up. His loyal fans may wonder what might have been, or maybe what's to come, but we choose another way: To honor the charge he's made.