The LMS' Flash Wolves are the first team to officially secure their spot in the 2017 World Championships in China on Sept. 28.
The team beat Raise Gaming earlier today in a tiebreaker to decide who would top the LMS. The Flash Wolves came out of the match victorious to end the Summer Split in first place.
It was a dominant performance by the Flash Wolves, who came from behind to turn the game in their favor. They haven't had the best Summer Split, but FW finished it off strongly.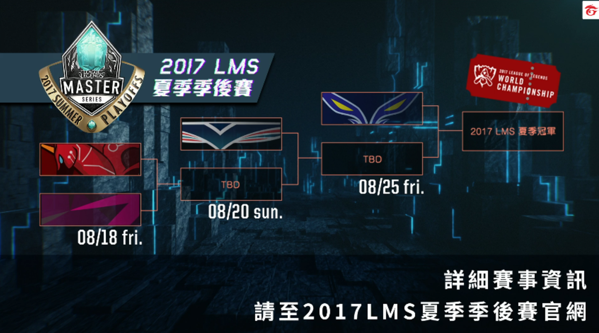 Raise Gaming finish the season in a respectable second place. The team only recently joined the LMS after beating Team Yeti in the LMS Summer Promotion tournament.
They'll need beat either ahq e-Sports Club or J Team on Aug. 20, however, if they want to have any chance of making it to Worlds. And Raise will try to win the LMS Summer title by advancing to the finals and beating Flash Wolves in a potential rematch on Aug. 25.
Flash Wolves will enter the LMS Summer Finals knowing that they'll be heading to the World Championships as the LMS' No. 1 or No. 2 seed, regardless of the result. If Flash Wolves win, they'll be crowned the best team in the LMS and go to Worlds as the region's No. 1 seed. But even if they lose, their 90 circuit points will be enough to put them through to the World Championships.