Three-time world champion and the most famed League of Legends player in the game's history, Lee "Faker" Sang-hyeok, has won the Esports Player of the Year award at this year's The Game Awards.
It's true, the Demon King and his SK Telecom T1 teammates didn't win the 2017 World Championship. But—after three Worlds titles in 2013, 2015, and 2016, and countless other awards, honors, and mind-blowing plays—it's going to take a lot more than one lost Worlds to knock Faker down as the best player in the world.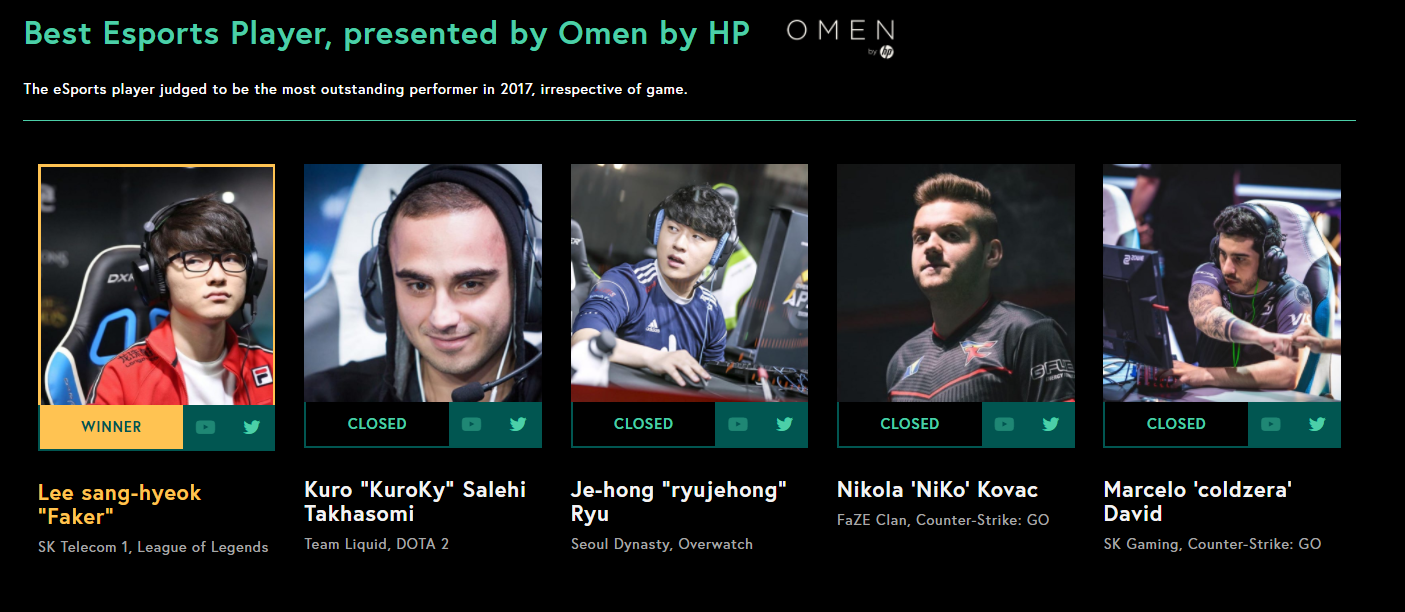 The four other players nominated for this prestigious award include Nikola "NiKo" Kovac and Marcelo "coldzera" David from Counter-Strike: Global Offensive, Ryu "ryujehong" Je-hong from Overwatch, and Kuro "KuroKy" Salehi Takhasomi from Dota 2. And Faker was chosen as the best among these extremely talented individuals.
Faker has been playing with the SKT organization since 2013, since it entered the League scene by way of the OGN Olympus Champions tournament. He's been with the team through numerous changes to the game, the league, and the industry, and through it all, he has remained the king through sheer, unmatched skill.
Faker will look to bring SKT back from a poor 2017 season when the LCK starts this winter. The thing is, though—a poor season for SKT still ends with a runner-up finish at Worlds. No other team can say the same, no other player can say the same, and that's why Faker was chosen for this award.