The EU LCS is back with the 2018 Summer Split, fresh off the heels of MSI and the Spring Split, where Fnatic took their first title since 2015.
This split, the same 10 teams will compete again for domestic dominance and a shot at the 2018 League of Legends World Championship this fall. Although the teams are all the same as the Spring Split, some of them, including Schalke 04 and Giants Gaming, have made key roster changes in hopes of improving on their Spring Split performances.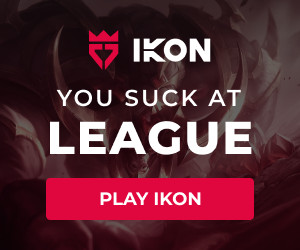 It all starts this Friday at 11am CT [6pm CEST] with Team Vitality against Splyce. Here's the schedule for the 2018 EU LCS Summer Split, according to Riot's official scheduling page on lolesports.
Week one
Friday, June 15 at 11am CT [6pm CEST]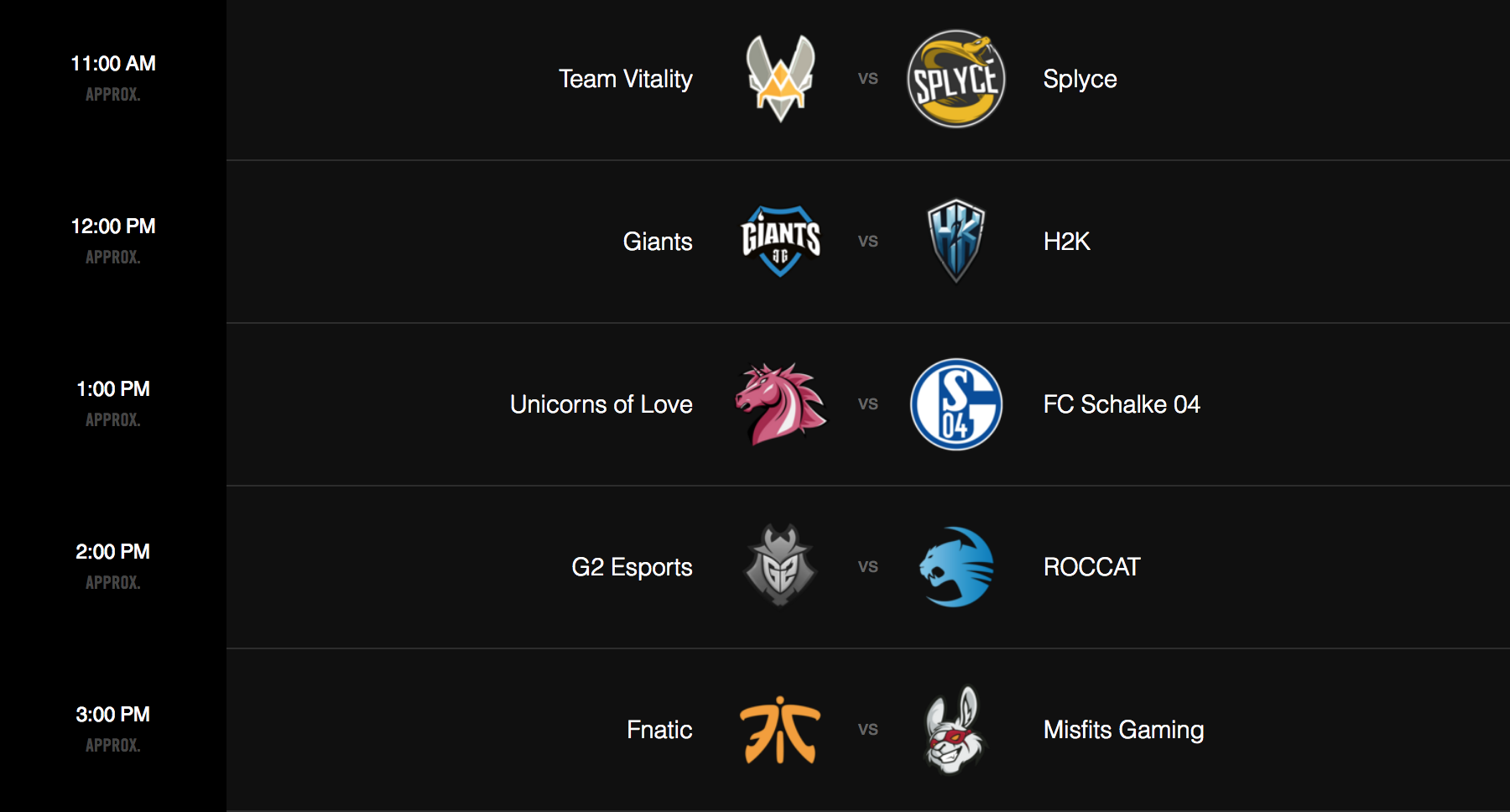 Saturday, June 16 at 10am CT [5pm CEST]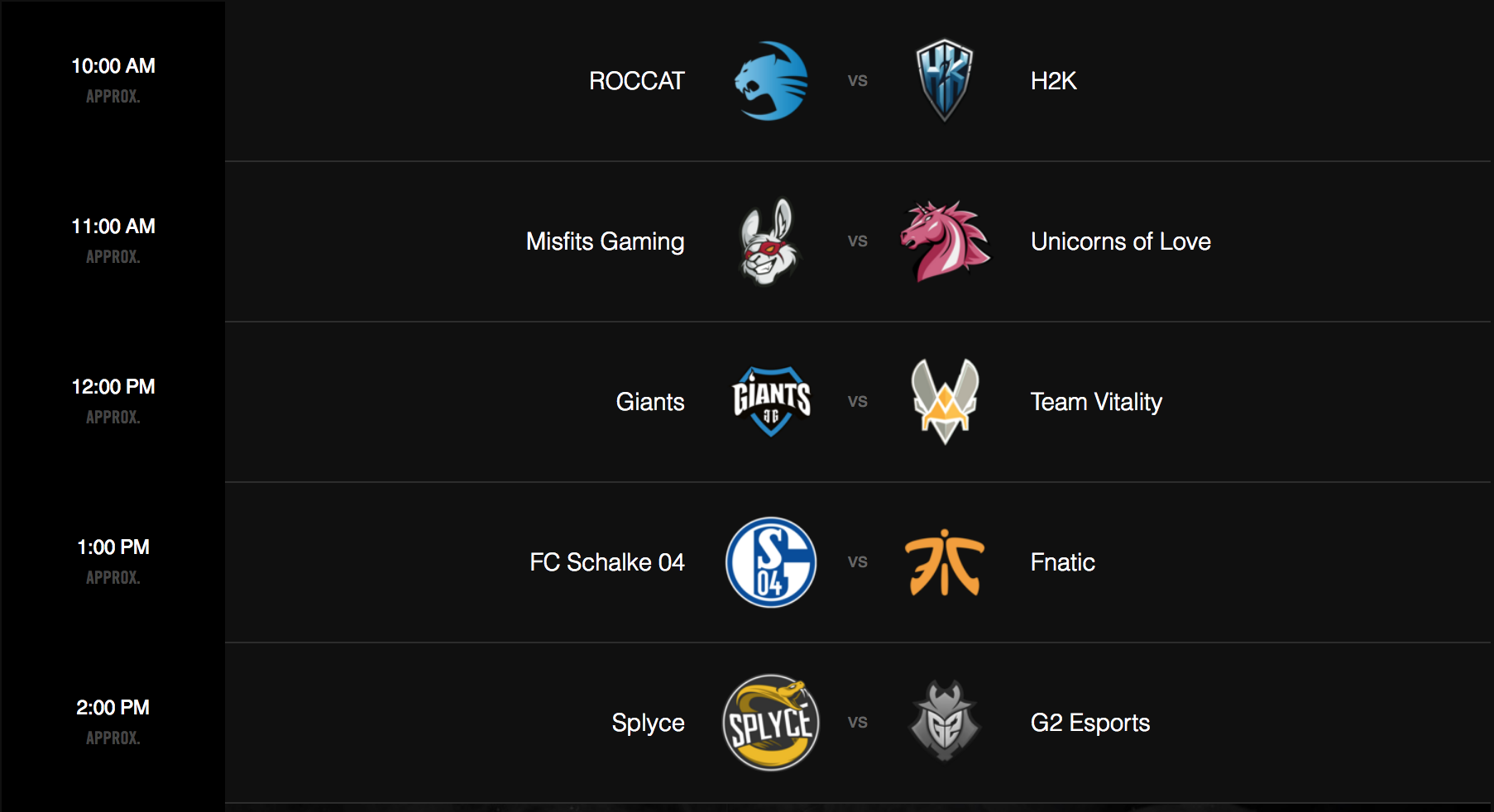 Week two
Friday, June 22 at 11am CT [6pm CEST]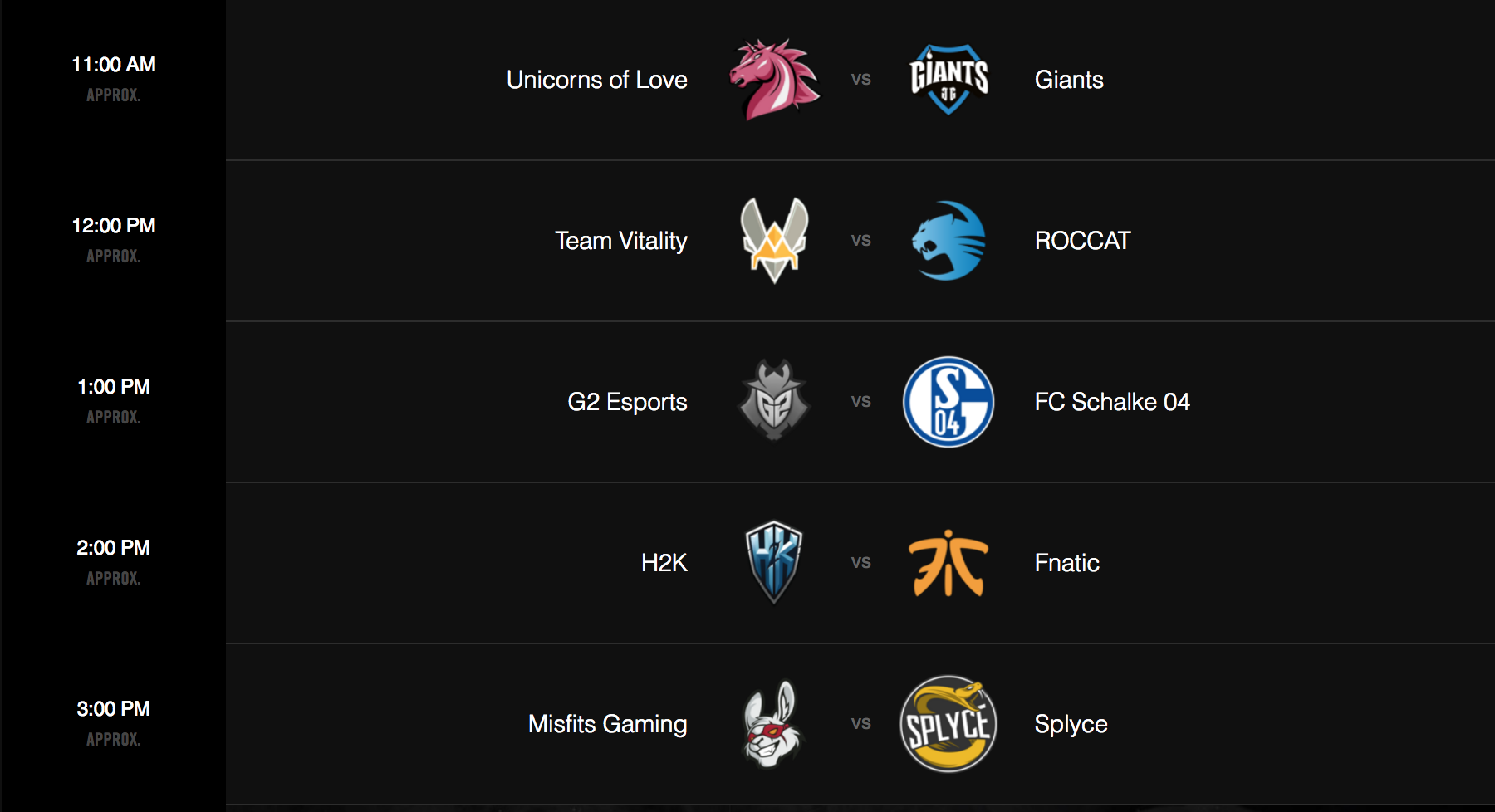 Saturday, June 23 at 10am CT [5pm CEST]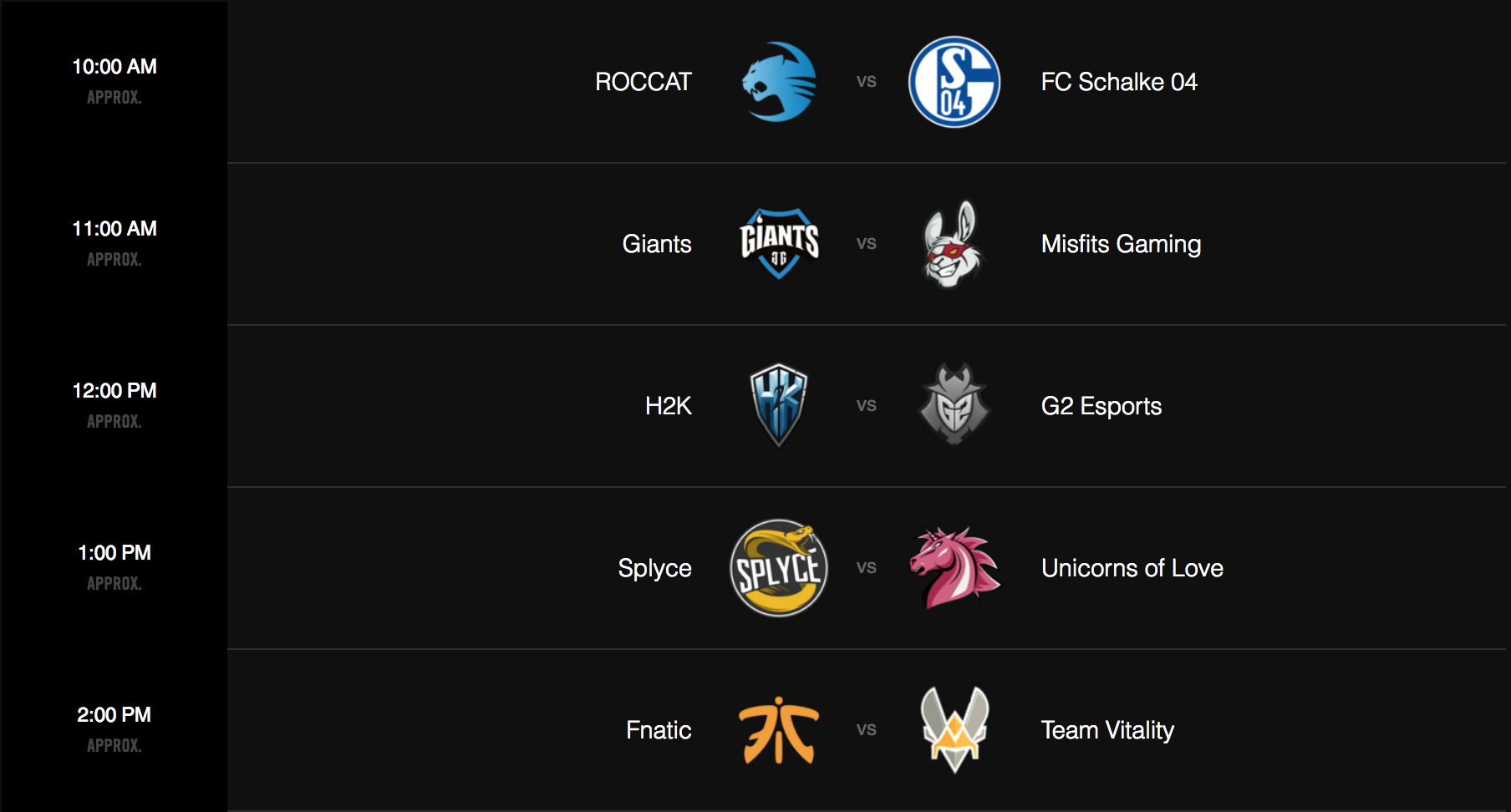 Week three
Friday, June 29 at 11am CT [6pm CEST]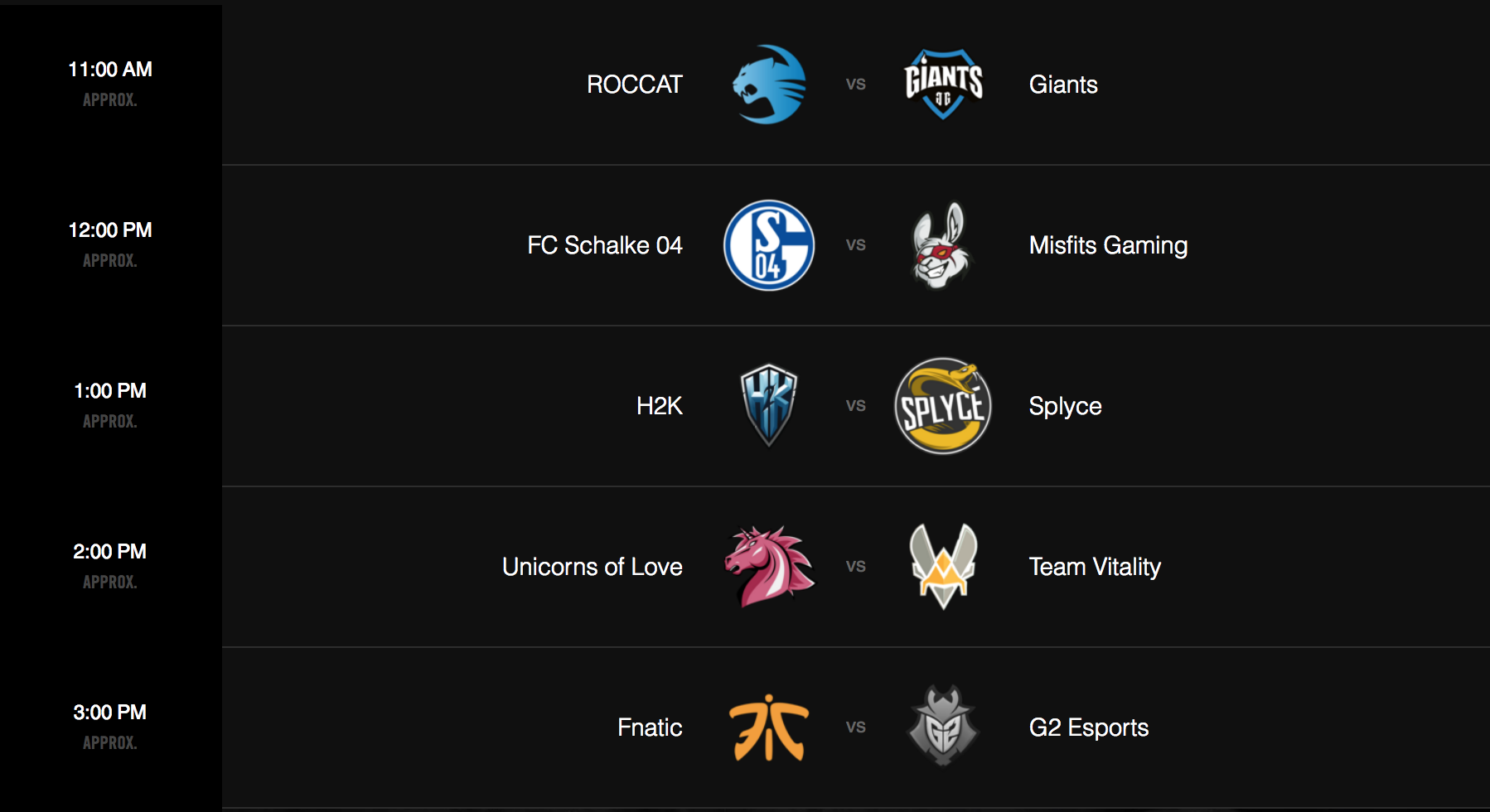 Saturday, June 30 at 10am CT [5pm CEST]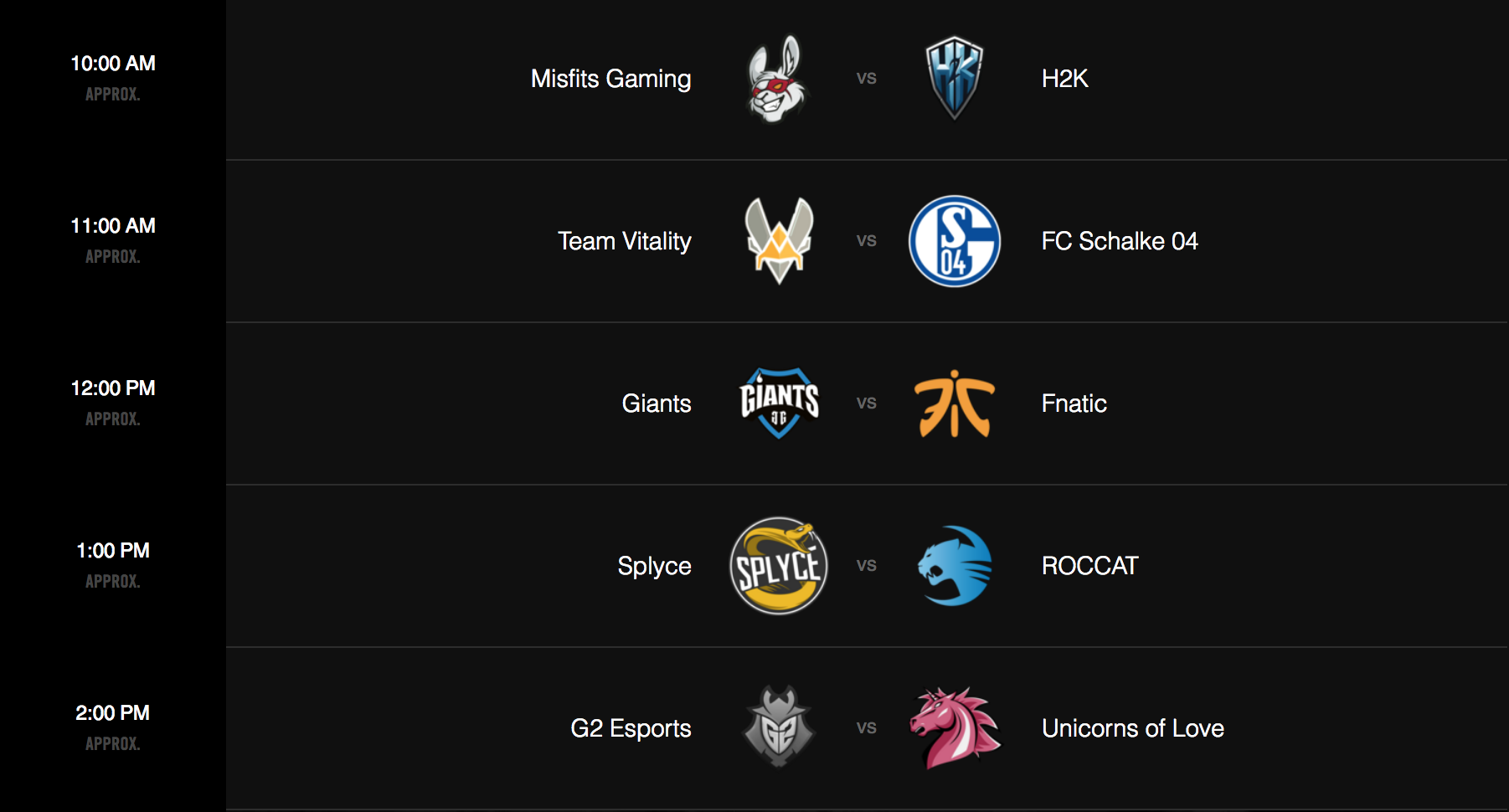 Week four
Friday, July 13 at 11am CT [6pm CEST]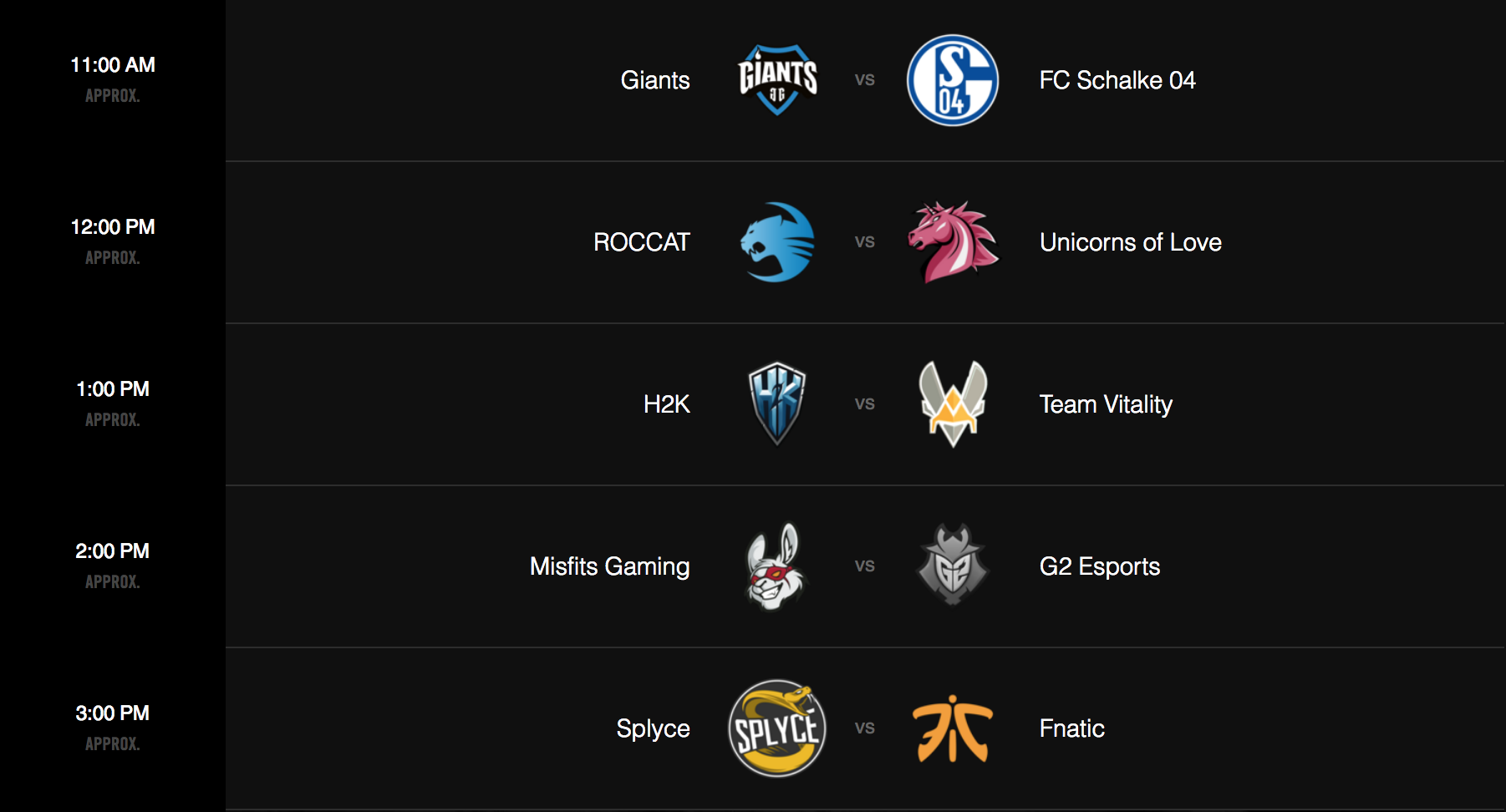 Saturday, July 14 at 10am CT [5pm CEST]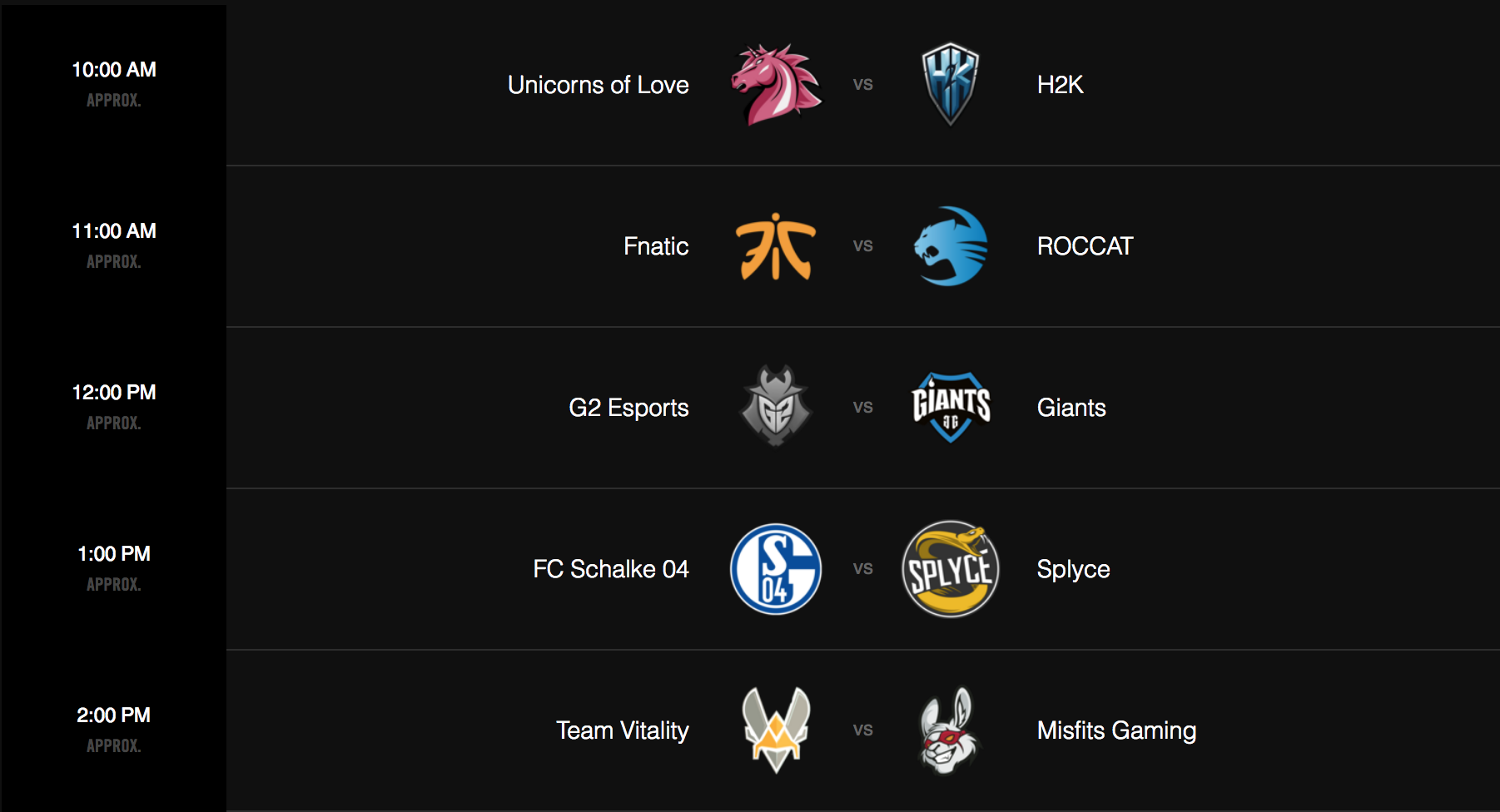 Week five
Friday, July 20 at 11am CT [6pm CEST]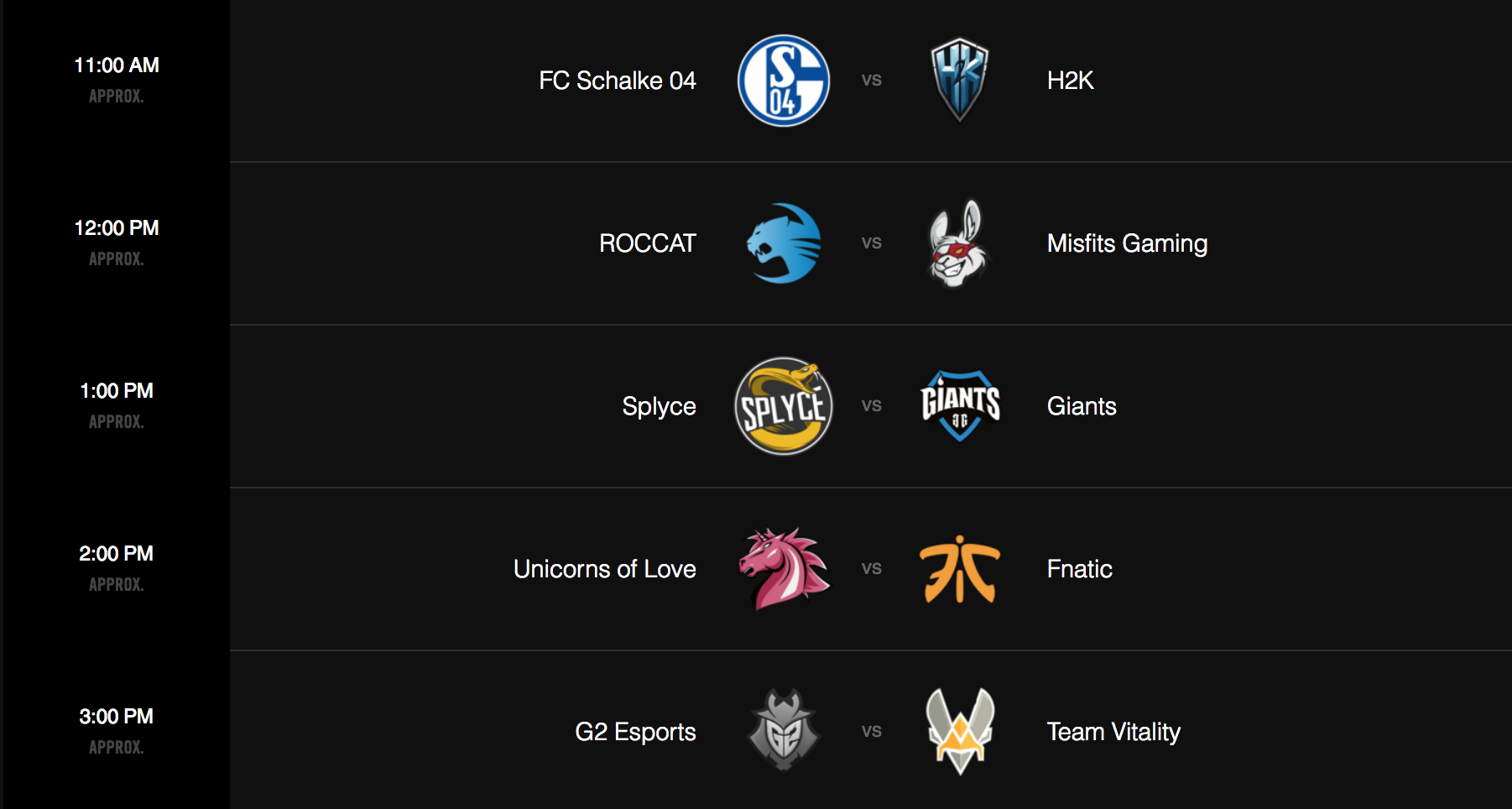 Saturday, July 21 at 10am CT [5pm CEST]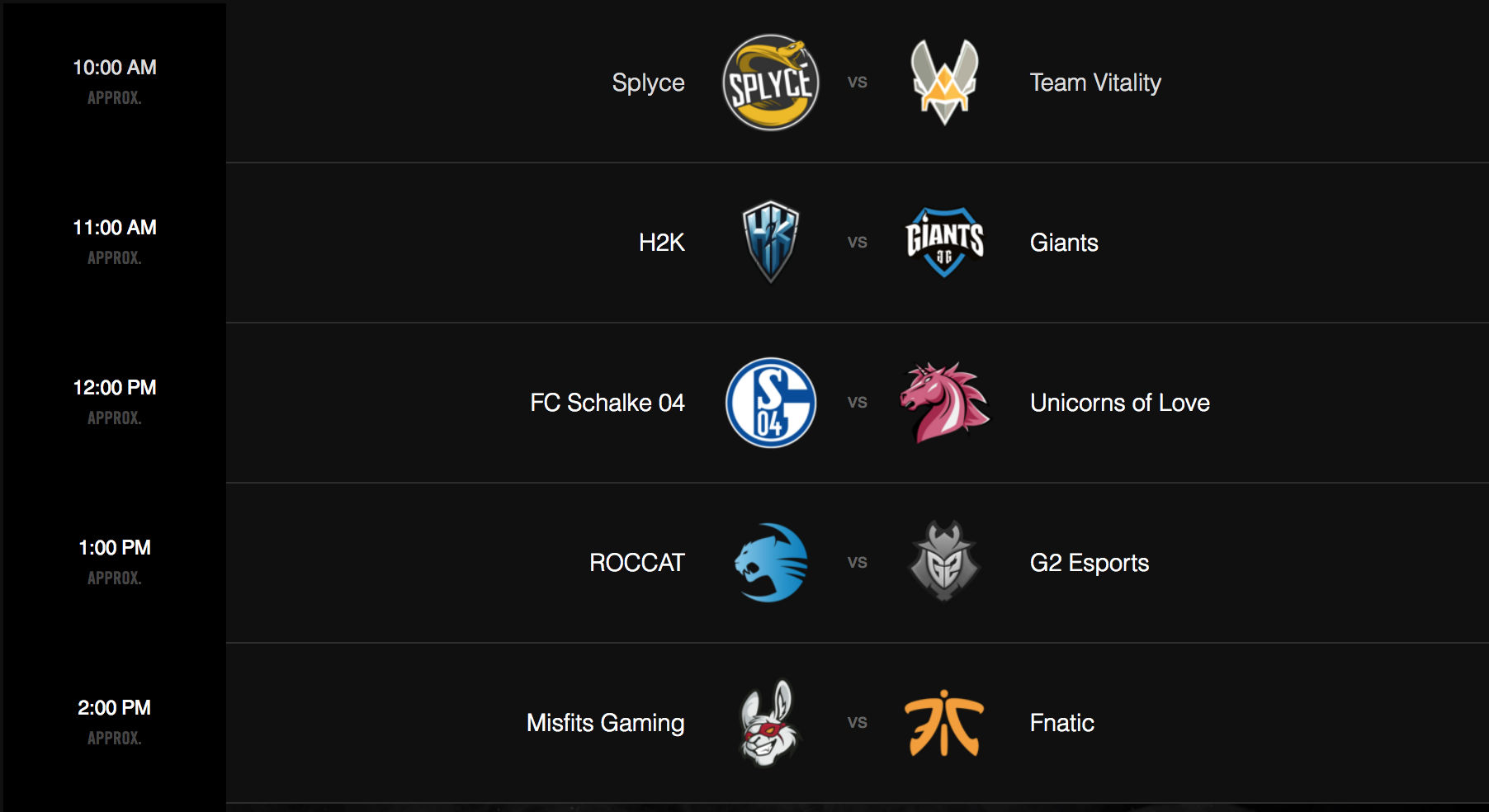 Week six
Friday, July 27 at 11am CT [6pm CEST]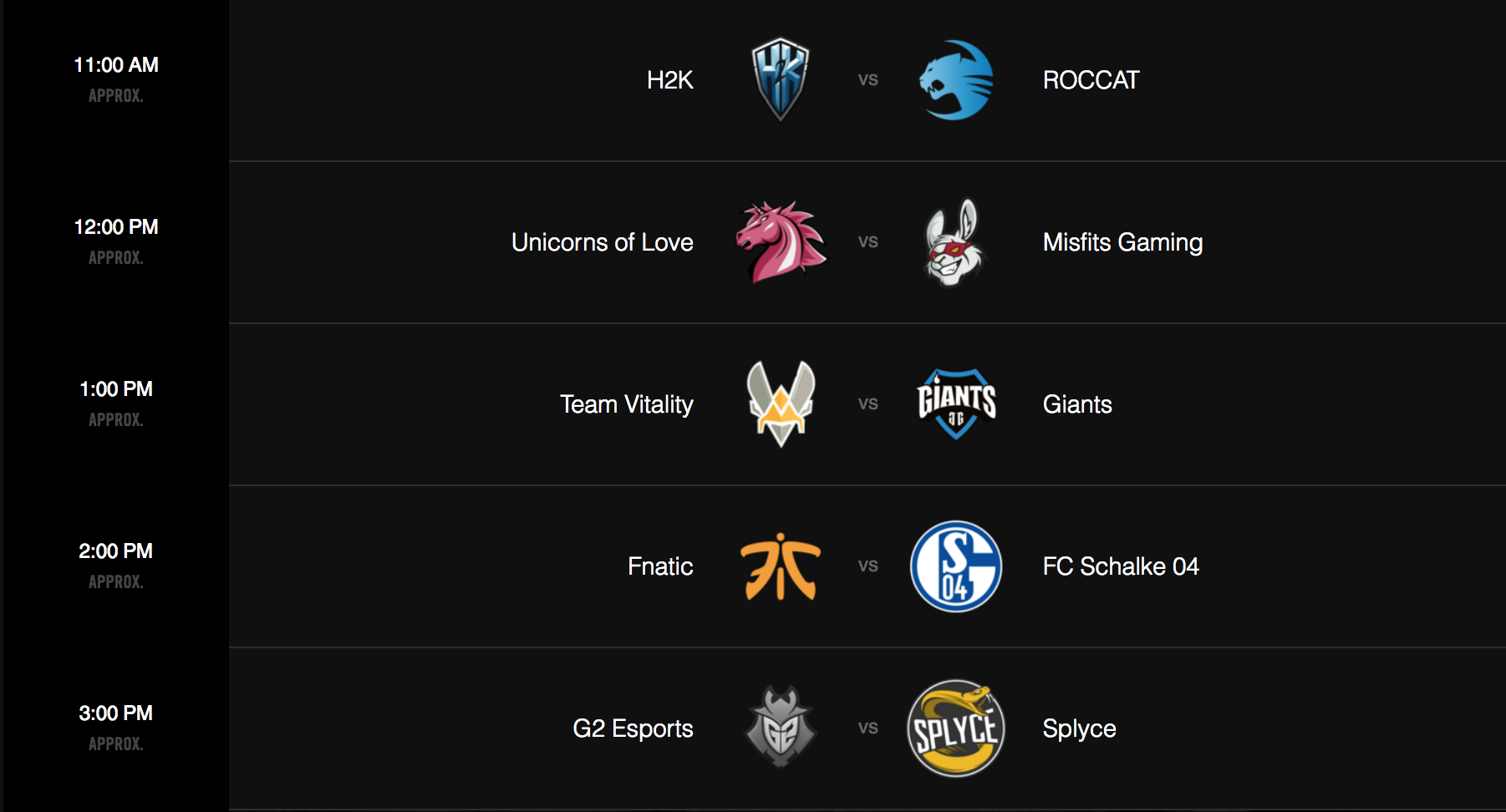 Saturday, July 28 at 10am CT [5pm CEST]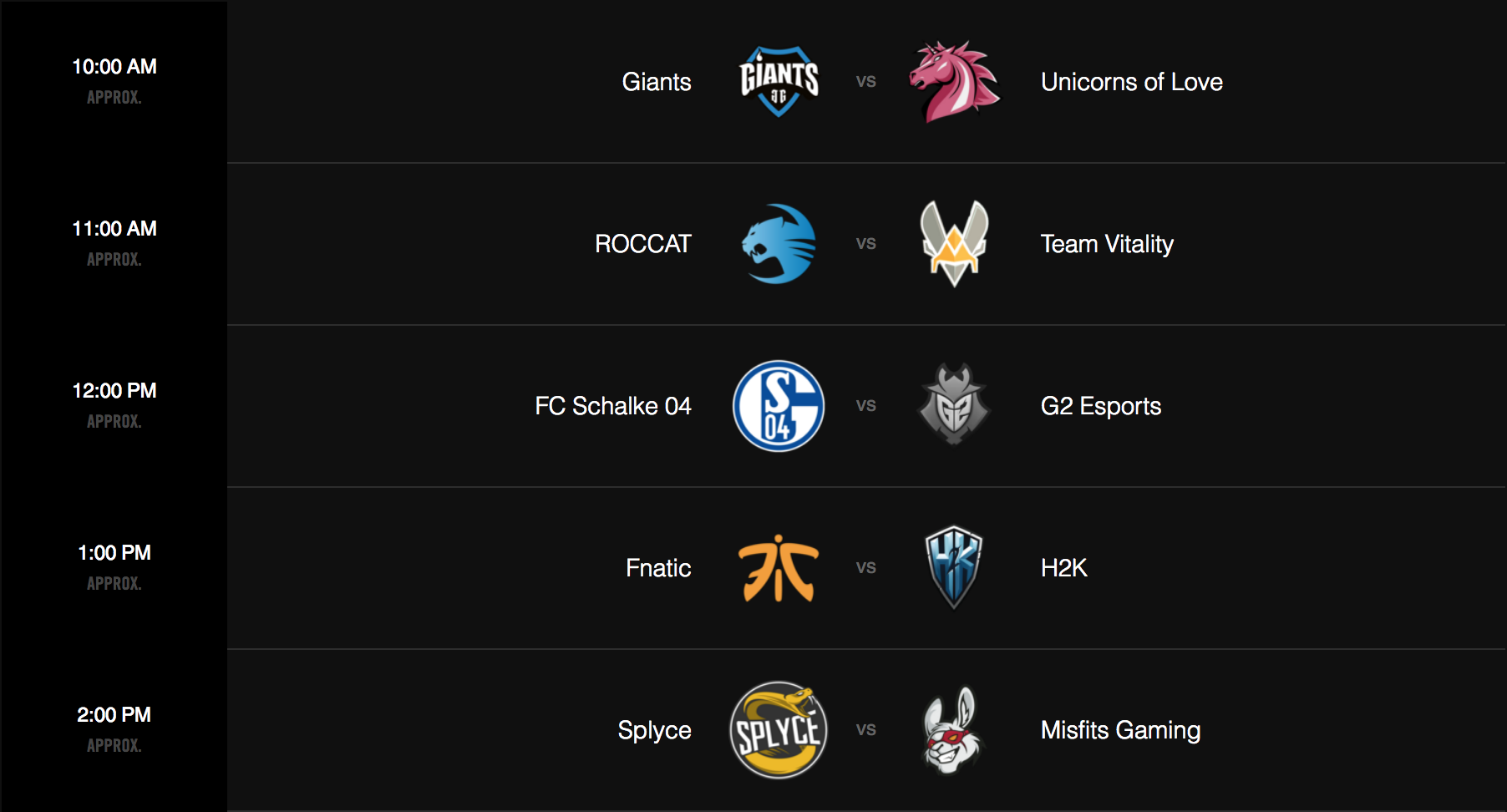 Week seven
Friday, Aug. 3 at 11am CT [6pm CEST]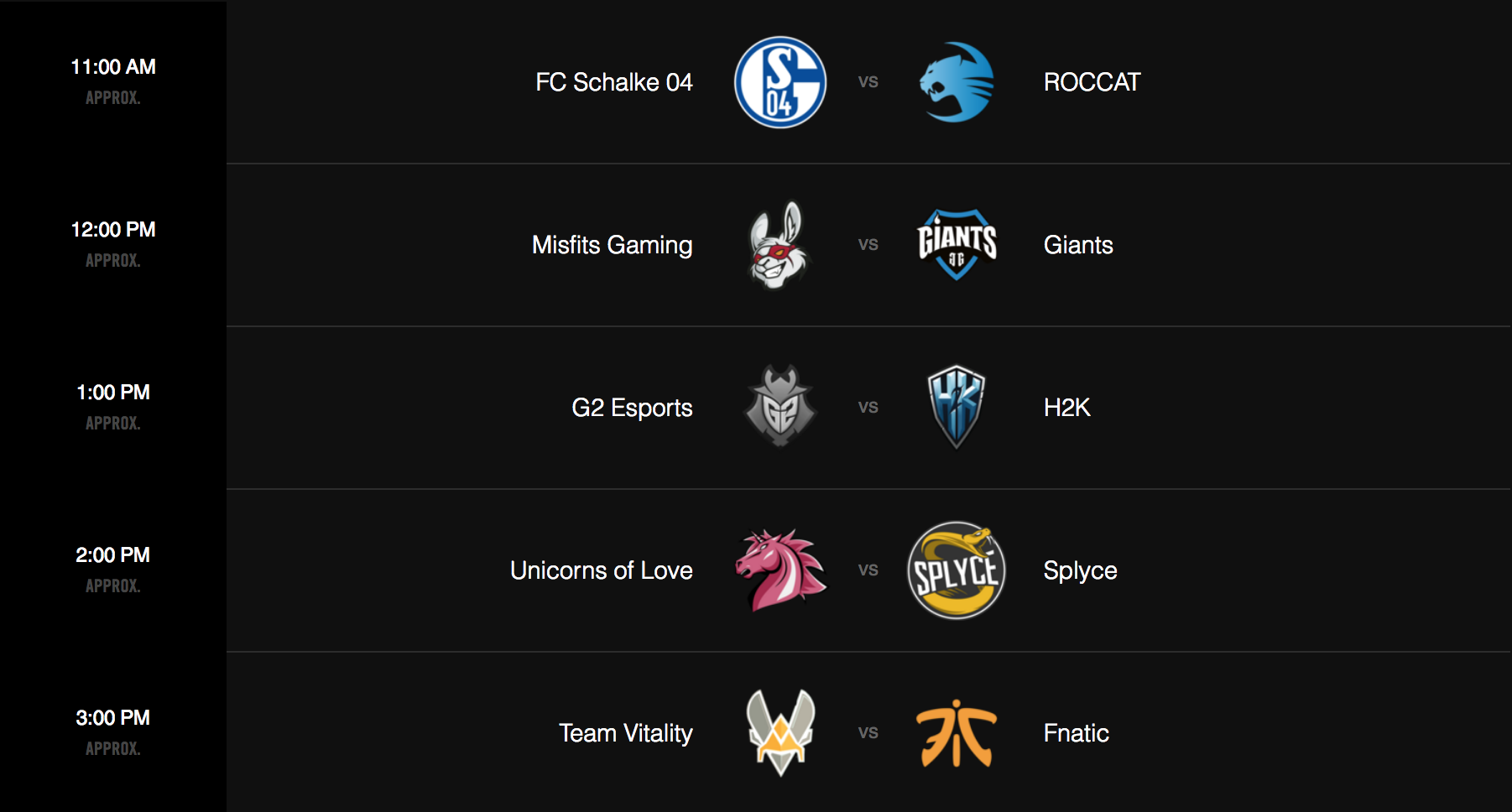 Saturday, Aug. 4 at 10am CT [5pm CEST]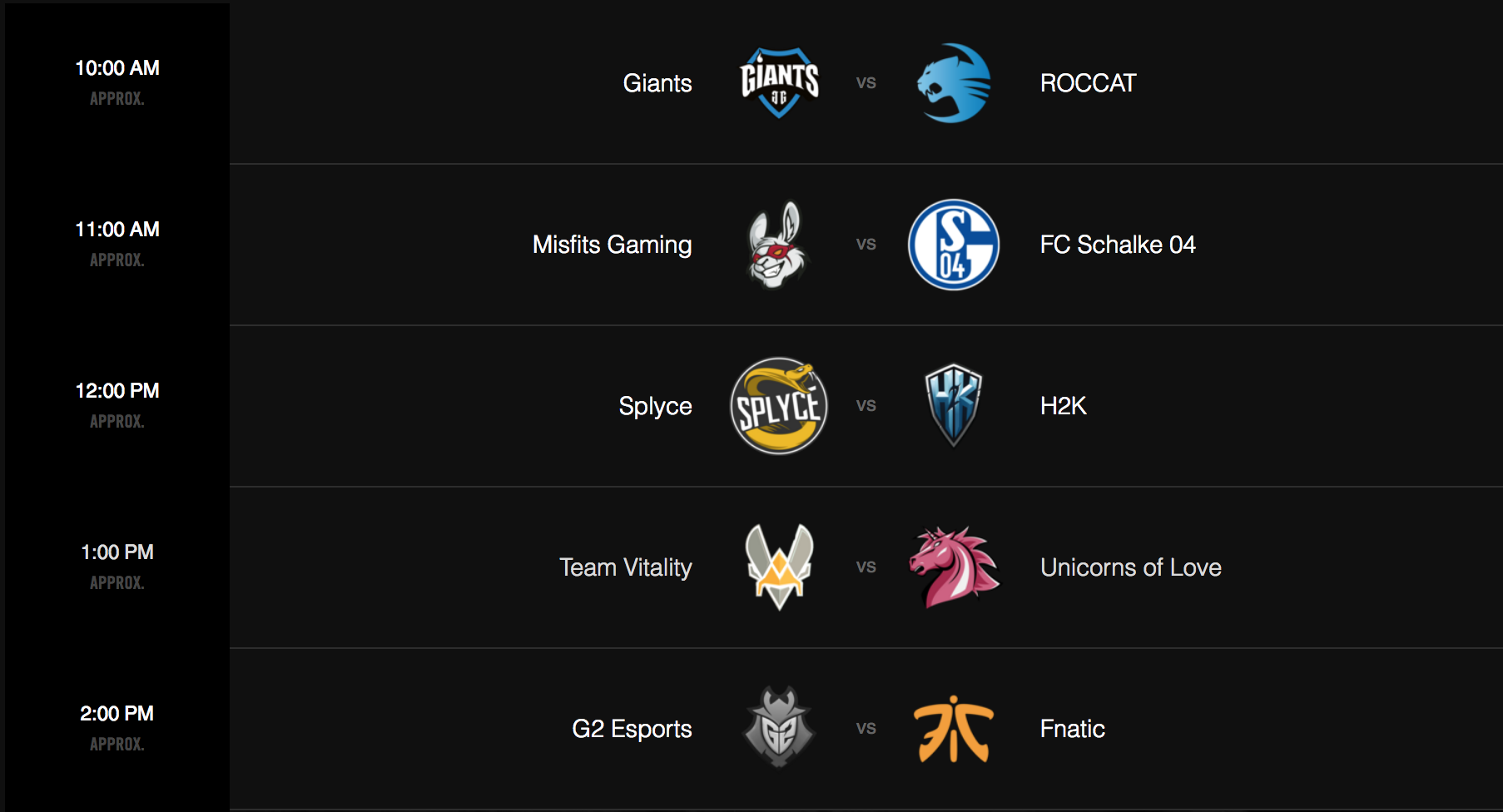 Week eight
Friday, Aug. 10 at 11am CT [6pm CEST]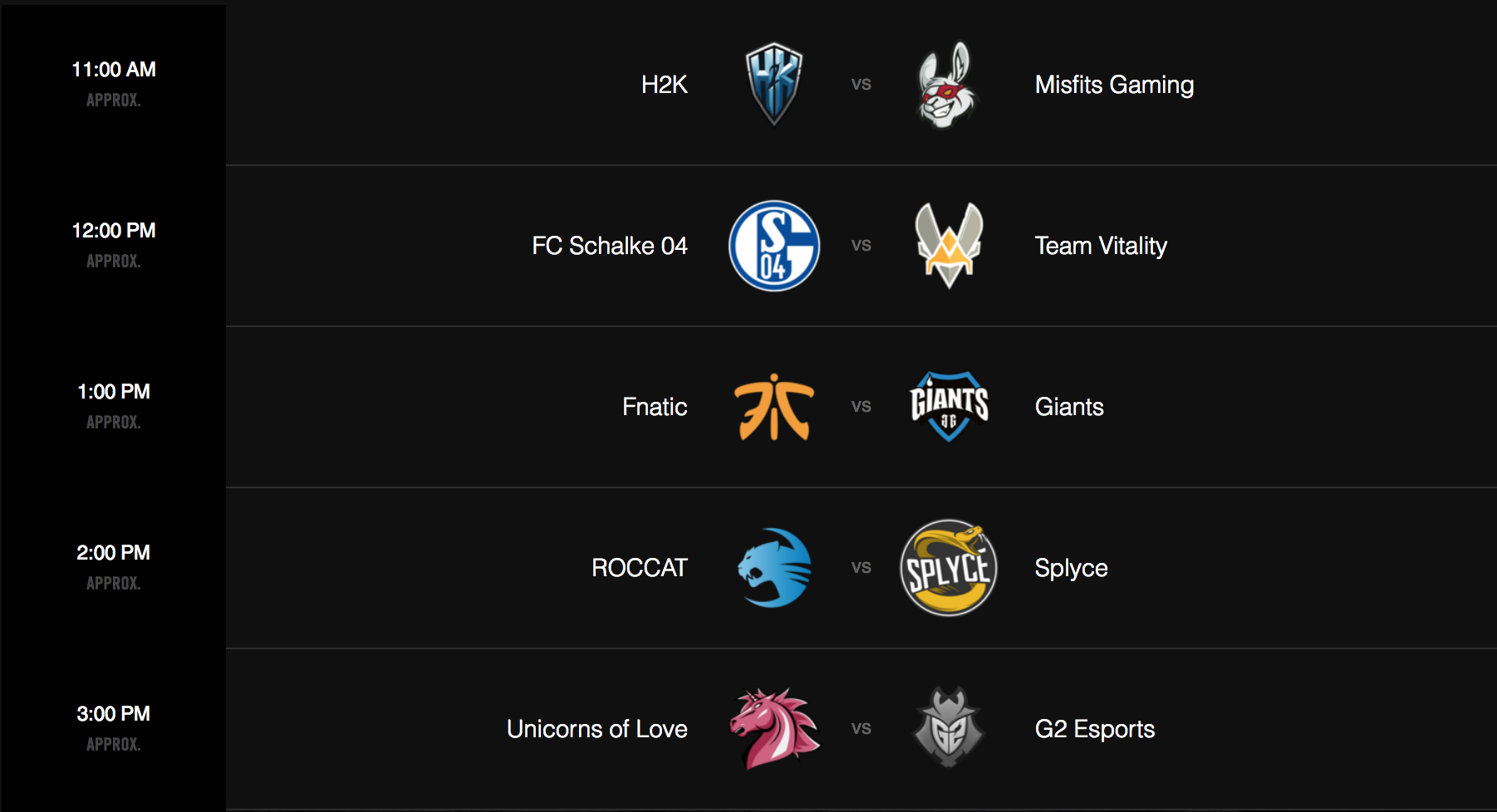 Saturday, Aug. 11 at 10am CT [5pm CEST]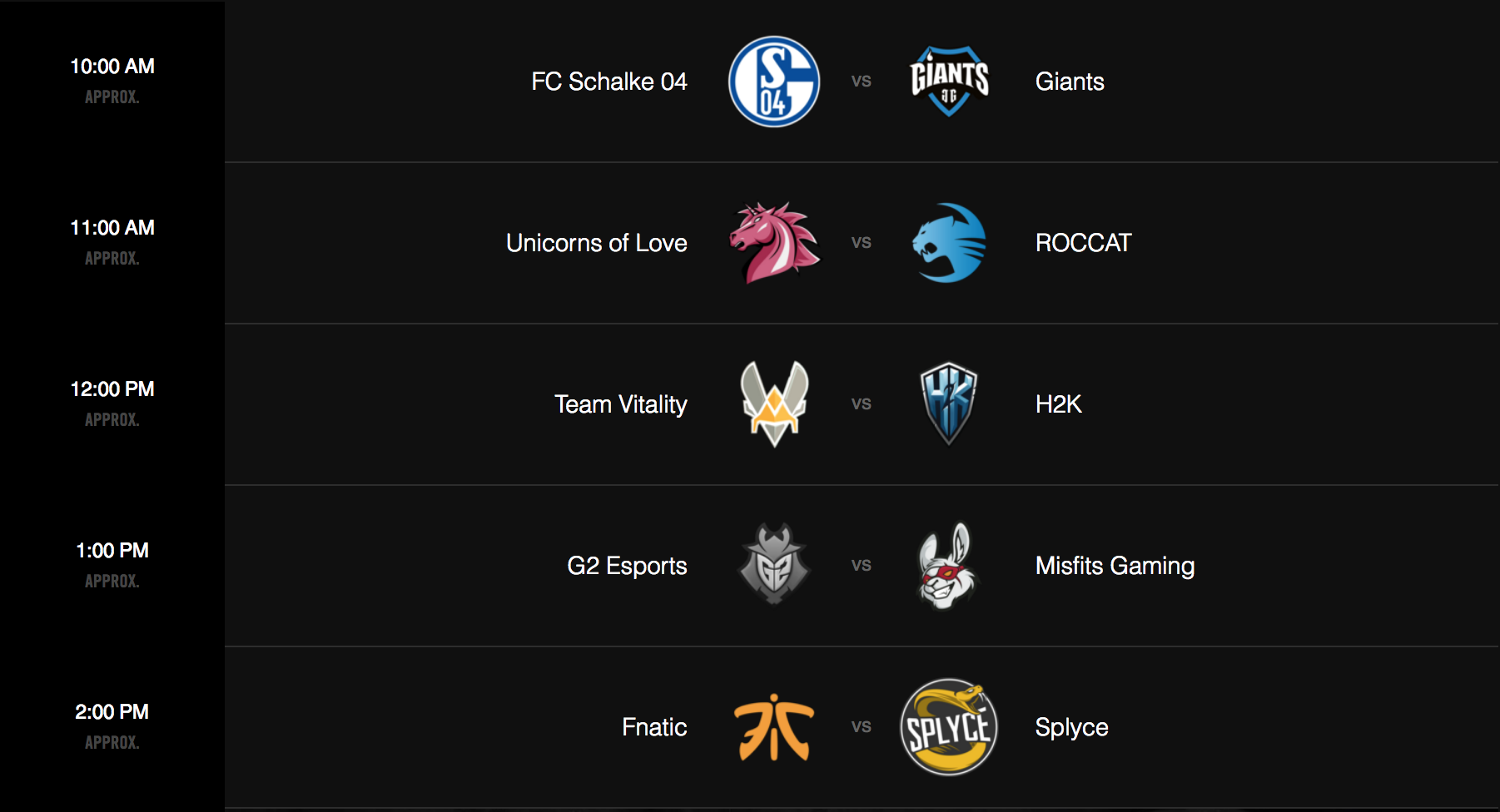 Week nine
Friday, Aug. 17 at 11am CT [6pm CEST]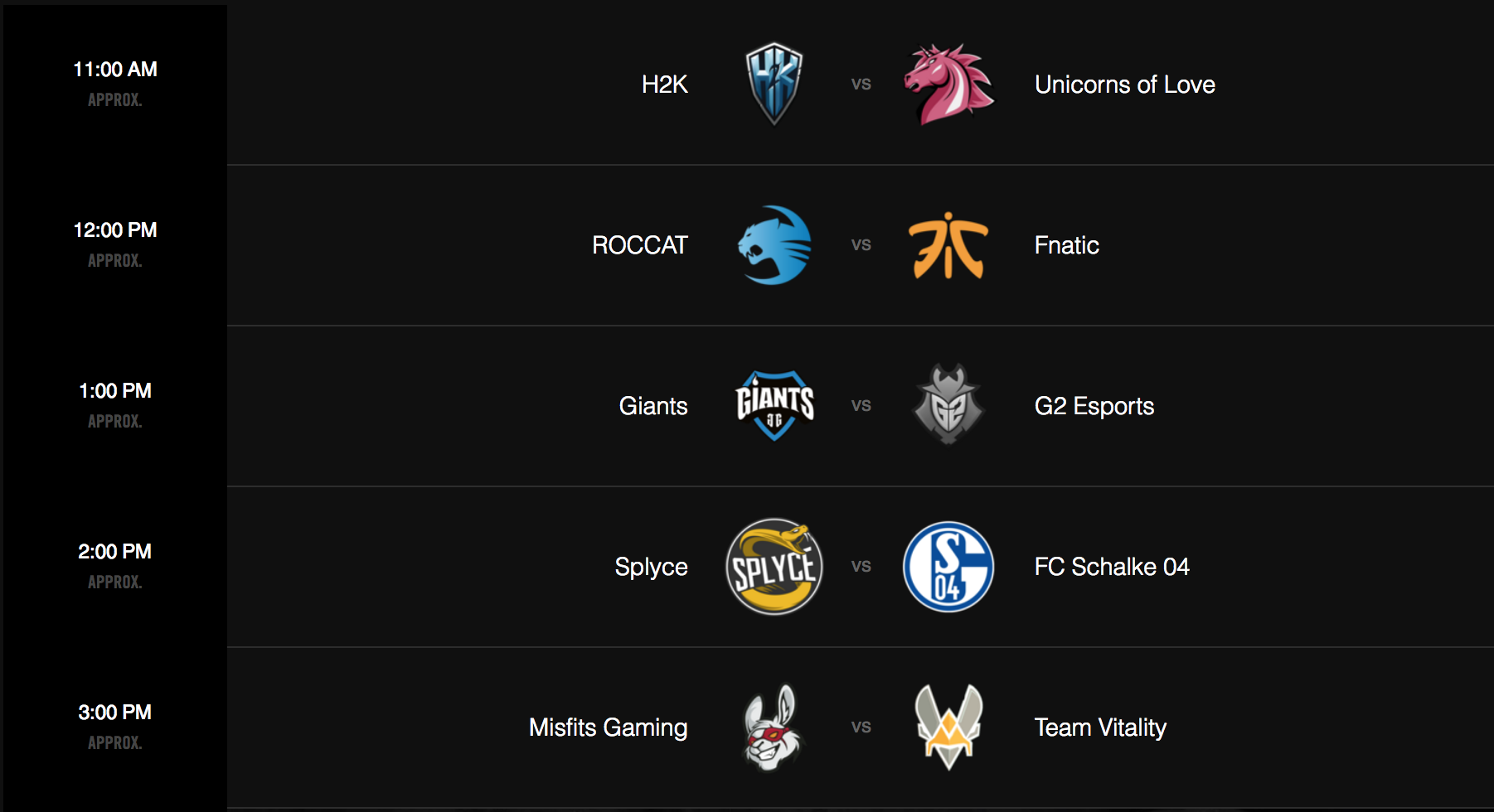 Saturday, Aug. 18 at 10am CT [5pm CEST]