Reading Between the Lines
Ever since the 2016 Spring split drew to a close, the majority of teams entered the offseason with only the best shipping off to MSI. As the dust finally settles and roster changes are cemented, we have a clear view of which teams will likely remain at the top of the table. Despite the powerhouses such as G2/H2k or CLG/IMT, we are here to gaze deeper into the heart of the LCS and highlight which teams (if any) have the capacity to etch their name as fearsome competitors. While it was difficult for me to do so, I have narrowed my choices down to one team per region: Roccat for Europe, and Team EnVyUs for North America. (NOTE: I did not select Echo Fox primarily because the general consensus I have been hearing is they are expected to do rather well). We will get into NA another time.
Considering Rubric
In the best interest of those reading, I wanted to reveal my process for selection. I did research on each of the lower tier teams from the last split and considered all of the following:
Spring split 2016 performance in conjunction with roster changes (did any of the roster changes remedy obvious team weaknesses? Did these changes facilitate higher skill ceilings or fortify team strengths?)
An examination of each new acquisition and how they last performed during their most recent split in professional play (this demonstrates players ability to perform at high level gameplay)
Relevant statistics from recent Dynamic Queue games (specifically to emphasize their current level as a player, as well as note the depth/proficiency of their champion pools)
Now that we have covered the rubric, let's delve into my EU LCS choice for Dark Horse.
Team Roccat


After a disappointing 2016 spring split performance, finishing in ninth place with a 4-14 record, Team Roccat managed to bounce back in the Summer Promotion tournament solidifying their right to be in the EU LCS. Small victories aside, the entirety of the spring split emphasized a great deal of issues within the Roccat camp stemming beyond the teams capacity to perform. Team Roccat over the course of the split, had to field alternative supports in the face of visa issues effecting Edward (formerly GoSu Pepper), as well as a new ADC in lieu of Safir's (formerly Jebus) poor performance. Without a stable foundation, Roccat collapsed from the instability, but relax ROC fans, rebuilding begins now.
New Blood
During the break between splits, Roccat acquired Parang in the top lane, Raise in the Support role, as well as Steeelback for ADC. A while ago, League fans would faithful scoff at the idea of Steeelback being an upgrade but not after Spring 2016. Steeelback performed with a high level of consistency and was easily one of the better marksmen of the EU 2016 spring split. Steeelback can boast about having the highest kills at 88, second highest KDA Ratio (second only to Forg1ven), second highest DPM, as well as the third lowest death share amongst all ADC's last split. He acquired these accolades by displaying quality positioning, understanding zones of threat, and contributing DPS consistently time and time again. While Steeelback is not the premiere ADC, he is the best option with the likes of Zven & Forg1ven being off the table.
Lesser know to us Westerners are the acquisitions of Parang & Raise. Both of these players hail from Korea where they played for Stardust in Korea's Challenger Series. Over the course of the spring split, Stardust finished third, but were eliminated from the playoffs by Ever8 thanks to a reverse sweep in a best-of-five series. The obvious perk of acquiring Parang & Raise would be the synergy they have built over 33 competitive games and more. Raise has played a majority of the staple champions ranging from Alistar and Braum to Thresh and Trundle. Although mage supports are absent from his professional record, Raise has been playing them with the team on his EUW account. It is clear he is diversifying his champion pool, which is excellent given the meta shift, but until a full transition occurs he has his comfortable tank supports. Raise has also garnered a 3.51 KDA and maintained a ~77% kill participation over his last professional split.
On the opposite side of the rift lies Parang, a diverse top laner who could carry over from Meta to Meta. Over the course of 33 games, he played a host of champions including traditional meta (Maokai, Nautilus, Poppy, Ekko, Trundle), supportive choices (Lulu, Tahm Kench, Shen), as well as carries (Jayce, Ryze, Kayle, Gnar). Such diversity could allow for flexible strategic plots coming out of Roccat with the capacity to flex some of these champions into alternative roles or bait out responses from opponents. Parang accrued a 3.75 KDA with a low number of kills and high number of assists, highlighting his ability to set up kills for his teammates and direct gold onto more essential components of his team. Due to being teammates, this duo of top and support will retain coordination while offering a supportive style to better enable carries Betsy & Steeelback.
Familiar Faces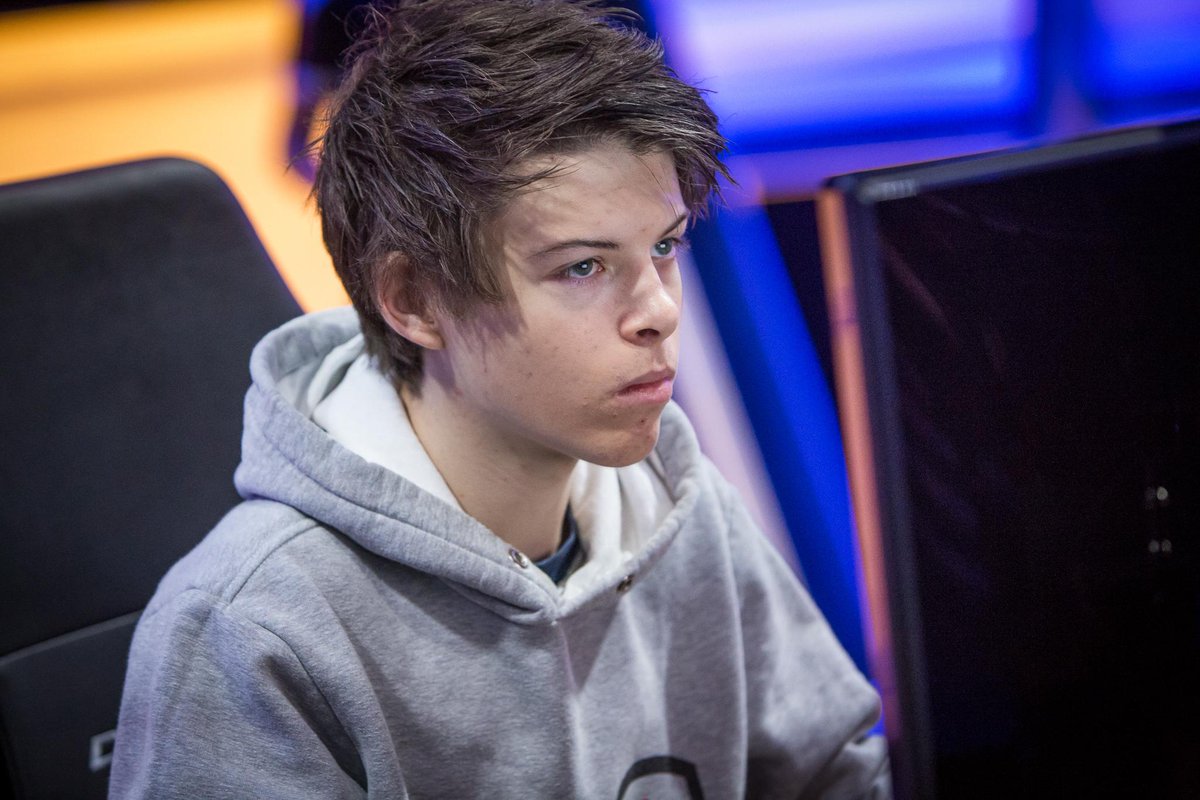 New additions aside, Roccat decided to retain their two best performers Airwaks and Betsy. Betsy was viewed by many in EU to be a diamond in the rough that became Roccat, and despite the tough season for the team, Betsy did shine through as one of the more talented players on the lineup. While Betsy cannot brag about his direct kill count or KDA, no one can dispute his influence in Roccat games. With the highest CS differential at 10 minutes, highest Gold Differential at 10 minutes, as well as the fourth highest CSPM, Betsy shows us his capacity to acquire gold and farm under pressure. Remember, retaining these numbers against the likes of Perks, Ryu, and Nukeduck (all of which had better teams behind them) highlight Betsy's skill; In conjunction with being the third lowest for team death share, and second highest DMG% for his respective team (second only to xPeke in 3 games), we further emphasize Betsy and his ability to effectively deal damage while rarely paying the price for it.
Airwaks is an anomaly. Despite having mediocre stat lines, he has the second highest first blood rate just beneath Jankos of H2K. He also holds the title of third best CS differential at 10 and gold differential at 10 amongst EU Junglers. With the newest additions providing more consistency in presence and performance, it is safe to wager that we will see Airwaks and his early game presence translate into more for Roccat next split.
How Does This Translate?…
When we analyze the data presented to us, it is clear to see what roads open up for Roccat. A more diverse top and stable support allows Roccat to field more reliable team players to facilitate their current carries and follow up Airwaks in the early game. The diverse champion pool from Parang allows many flex strategies to emerge from Roccat. Betsy and Steeelback made statements with their performances last split standing near the top of the table in varying categories (CS, Gold, DMG% for Betsy | Kill Count, KDA, DPM for Steeelback); With a more stable team lineup, they will be able to harness Steeelback's consistency and enable Betsy to carry. Roccat have the tools to craft unique strategies this season with an upgrade in two positions (top and adc), and a stable support.
Obvious Grievances
Despite knowing Roccat possess the tools for success, there are obvious variables to consider, such as:
Whether or not the team can properly synergize (as is the concern with any larger roster swaps)
Whether or not the Org can tap into the potential, unlocking & utilizing it appropriately
Coach generating cohesive strategies & the player execution in game
Communication issues early on dependent on Parang & Raise english proficiency
Although the overall skill ceiling of Roccat has increased, these variables can directly affect their ability to perform (as per any team). However, significant time has passed during the offseason between splits so it will be hard to conjure up excuses if Roccat fail to execute.
Final Verdict
Despite statistics, performance, and other sources of evidence being overwhelmingly convincing of this Roccat lineup's potential, I should draw a clear line: They likely cannot triumph over G2 or H2K. Many questions and variables exist in the forms of VIT (roster shifts), OG (potential personality/work ethic clashes), and FNC (whether or not YS is an immediate cure all) that permit Roccat to contend with the rest. 
LeoTsukiyo is a coach and analyst for Amateur LoL teams and an occasional caster for Imperial eSports Amateur leagues. 
Photo credits to Lolesports.