This 2017 Worlds story is brought to you by Predator.

---
Every year the League of Legends World Championship features one "player to watch." In 2015 it was SK Telecom T1's Lee "Faker" Sang-hyeok. The following year was ROX Tiger's Song "Smeb" Kyung-ho. And this year that honour went to Longzhu Gaming top laner Kim "Khan" Dong-ha.
Summer's breakout star, Khan garnered the attention of fans everywhere with his play on carry champions like Jayce. In a meta that favors tanks and armor-stacking bruisers, Khan played and won with a unique style that few could imitate.
Longzhu cruised through the World Championship group stage with Khan at the team's helm. Playing his signature champion Jayce, while also revealing new picks like Nasus, Khan dominated Group B. Surrounded by a cast of talented teammates unafraid to take on a more supportive role, Khan was free to be Longzhu's carry. In a team full of stars, Khan became a superstar. But despite his success, Khan still has one more obstacle before he can be declared the best top laner at Worlds.
With the group stage conquered, Longzhu moved onto the bracket stage draw as one of the tournament's four first seeds. Standing on the stage of the Wuhan Sports Center Gymnasium as Longzhu's representative was Kang "GorillA" Beom-hyeon, the team's veteran support. GorillA, wearing his usual jaunty smile, waited to greet his future foe. After a few minutes of waiting, Longzhu's opponent was finally called.
"Samsung Galaxy," exclaimed World Championship host Yu "Candice" Shuang. With Longzhu's quarterfinal match revealed, GorillA moved to center stage to meet Samsung's representative, Lee "CuVee" Seong-jin, the top lane player that crushed Khan only months ago.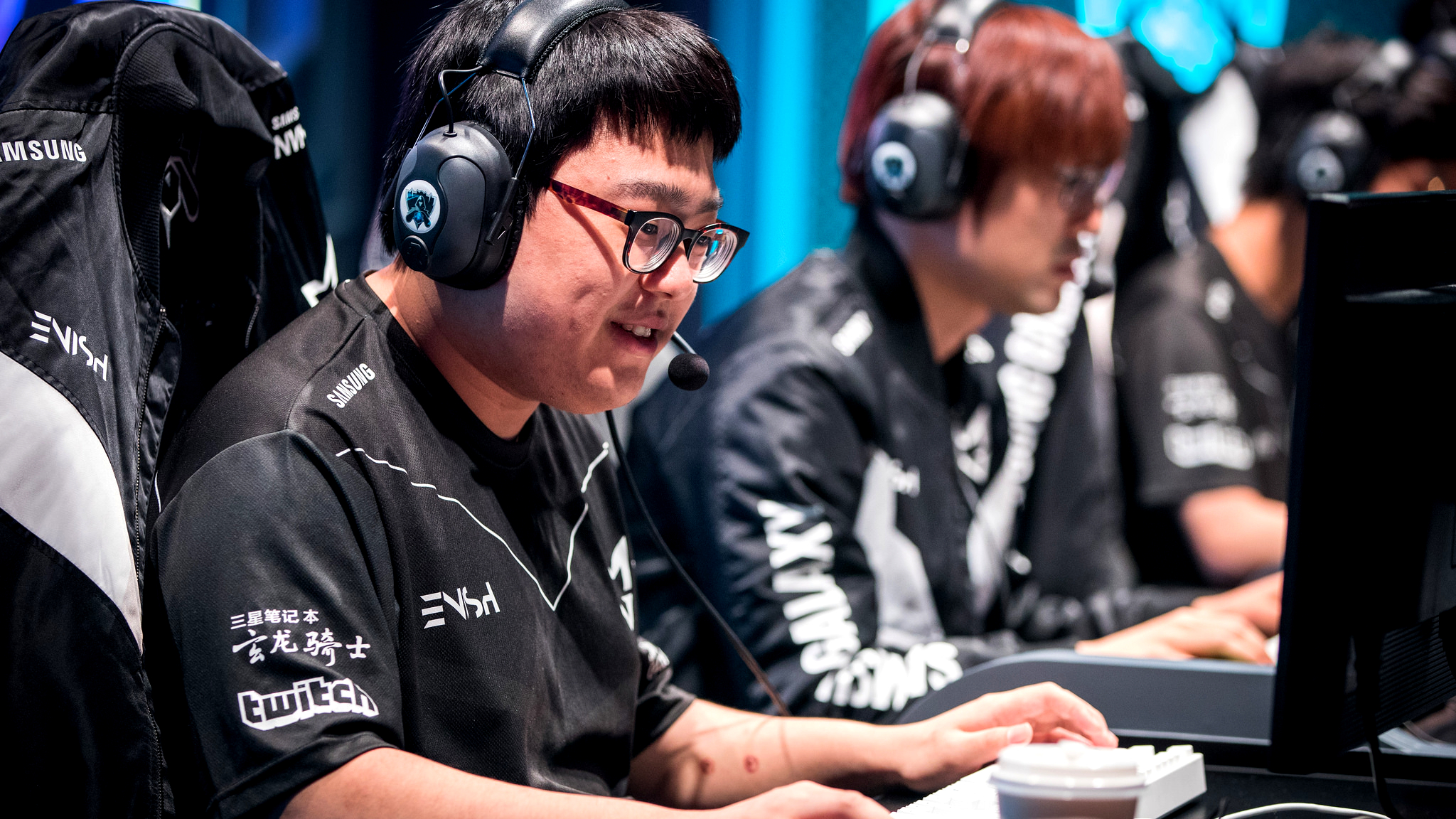 For many Western fans, their first major exposure to Khan's play came during the League Champions Korea Summer Split final, where Longzhu defeated SKT in a convincing 3-1 victory. In this series, Khan dominated both SKT top laners in all but one game. Many Western fans instantly became enamored with Khan, a player who dared to go against the established meta.
But if you were to go back but one series in Longzhu's match history, you would see a much different Khan. A Khan that was solo killed, and forced onto a tank to minimize his loss—and that was against Samsung top laner CuVee.
In the final match of the LCK Summer Split regular season, Longzhu faced off against Samsung in a series to decide the league's first seed moving into playoffs. At this point, Khan had already gained the favor of Korean fans and pundits for his audacious playstyle, and in only one split of LCK play, had gained the title as one of Korea's elite top laners. In most matchups, Khan had the edge, and could do as he pleased. But Khan was against CuVee, Samsung's own star top laner.
CuVee, over the course of 2017, stepped up immensely for Samsung to cover his mid and bot lane duo, who had all underperformed throughout the year. CuVee diversified his play, becoming a versatile yet consistent pillar in the top lane.
Within the first few minutes of game one, it was clear that the top lane was going to see a solo kill at some point. With Khan on Jax, and CuVee on Gnar, both players were watching intently for the most minute opening. The two traded blows for almost half of the game, uninterrupted. Both teams focused their pressure towards the bot lane, as if to respect the gentlemen's duel up in their section of Summoner's Rift.
But all duels must end, and CuVee was the one to finish this top lane bout. Seventeen minutes in, CuVee finally found the solo kill onto Khan. CuVee saw his chance to punish Khan's greedy farming and seized it without hesitation. CuVee then immediately took Khan's turret, as if to claim his duel's winnings. From that point, Khan could no longer contest CuVee. If Khan came into CuVee's vicinity alone, he ran the risk of being solo killed once more.
Although Longzhu ultimately won the game, and later the series, due to their massive lead in the bottom half of Summoner's Rift, CuVee undoubtedly bested Khan. In game two, fans saw Khan switch over to a tank, a rare occurrence. But against CuVee, Khan had no choice but to concede the lane and his pride.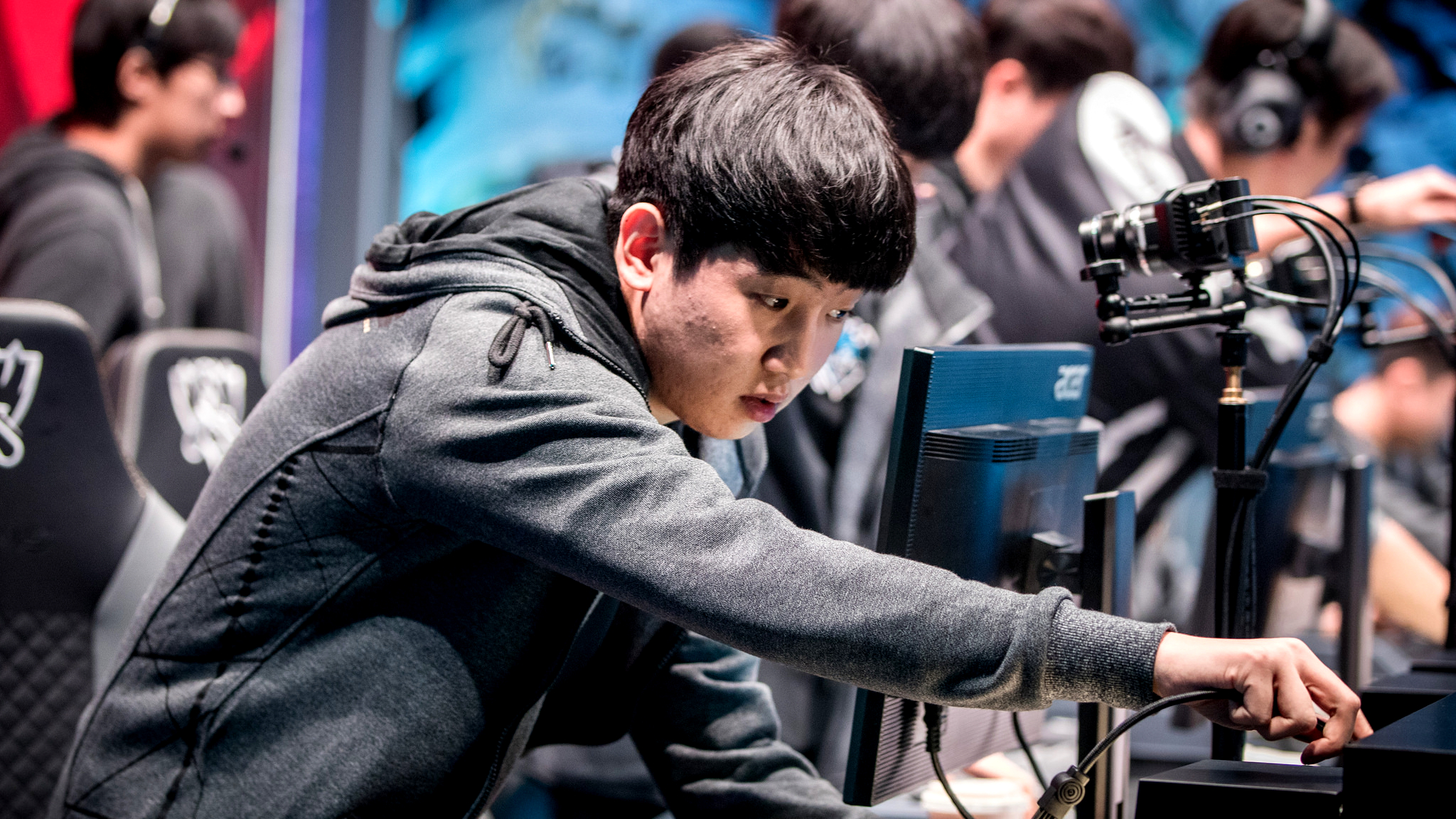 Fast forward to October 2017, two months after that series, and Khan has a chance at payback. Faced against CuVee in the World Championship quarterfinals, Khan has more than just pride on the line. If Khan wants to realize his goal of becoming the World's best top laner, he'll need to beat CuVee. Khan won't get away with just a team victory, he'll need to individually defeat the top laner who crushed him in the laning phase.
Related: Samsung Galaxy demolish KT Rolster to qualify for the 2017 World Championship
With Smeb's absence at the World Championship, this match will determine the tournament's best top laner. Get ready Khan, CuVee awaits your challenge.