Cloud9 was up 10,000 gold only 10 minutes ago. They should have had it in the bag. But now, somehow, in the third game of the NA LCS Battle Arena, with a ticket to Worlds on the line, CLG were clawing their way back.  
C9 roared out to a lead with a dominating early game. But then after failing to push through inhibitors for too long, CLG found the window they needed to sneak Baron. After that, C9 forced too many fights, and CLG was able to win one after another. The gold lead shrank ever smaller. CLG, down 1-2, was about to force a game five.
That's when it happened. Both teams were dancing around the Elder Dragon while CLG's Darshan Upadhyaya was splitting top lane to claim an inhibitor. C9 needed to force Darshan to use his Shen ultimate to help his team, or he would push the lane to victory. Stalling the dragon for one second too long could mean losing their shot at Worlds. So they forced the fight, and Darshan had to come to his team's aid. A short skirmish ensued, and both teams almost walked away with no casualties—until Zachary "Sneaky" Scuderi leaped into the air with a Xayah ultimate.
After a mid-air Flash and a Bladecaller, CLG's Trevor "Stixxay" Hayes was dead. The crowd roared. His death timer was too long for CLG to withstand the siege on their Nexus, and C9 stormed to a win.  
They were going to the 2017 League of Legends World Championship as North America's third seed.
The seed of uncertainty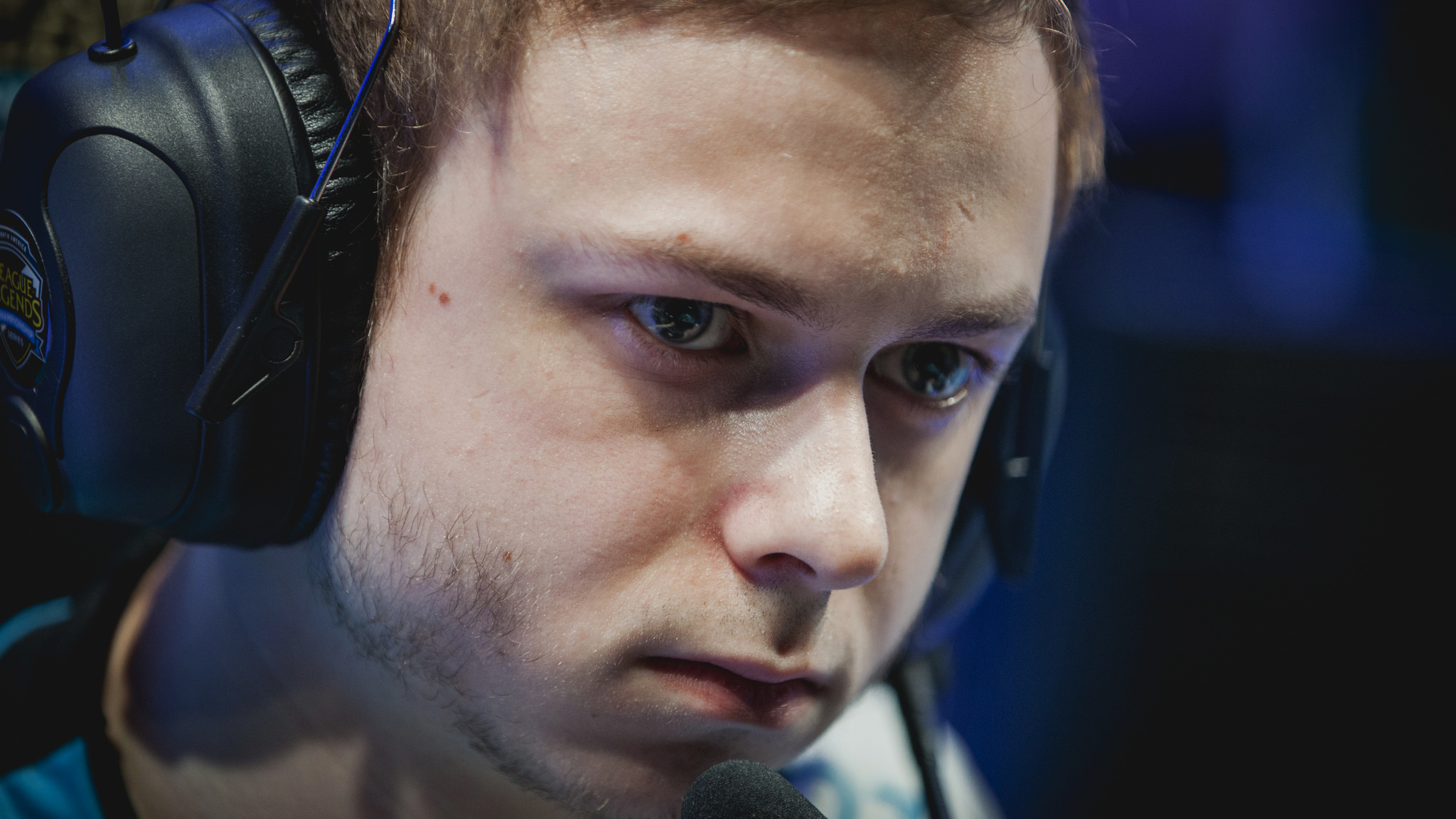 As the hype of victory began to settle for C9's fans, doubt crept in. It's been a downhill slide for C9 for the past four years or so. The team hasn't been regarded as the best team in the NA LCS since 2013 when they won the Summer Finals after their first ever split in the NA LCS. They won the following split, too, but after that, TSM took over. There were a few seasons that looked like they could possibly challenge TSM's dominance, facing them in the finals in 2015, 2016, and again in 2017, but TSM always won.
Lately, they've struggled to hold onto their identity as one of NA's best teams, even after placing second in this year's Spring Split.
They started this winter looking more put together than any team in the league. Their competition began to smooth out their own issues and improve, however, while C9 did not. By the end of the split, the only reason they held onto a top seed going into the playoffs was because of the wins they picked up in the early weeks of the season. They went from being undefeated in the first four weeks of the split to struggling to beat some of the worst teams in the league at the time—Immortals, CLG, and even Team Liquid.
When the Summer Split began, Immortals, Dignitas, CLG, and TSM all showed up as contenders with better shotcalling and better macro knowledge. C9 just couldn't keep up. They scraped together a fourth place finish at the end of the split, but were quickly cremated by fifth-place Dignitas in the playoffs. After such a rough split, their victory in the Regional Qualifiers was nothing short of miraculous. Even after that, though, it's an understatement to say that C9 might not be in the best shape for Worlds.
Hope isn't necessarily lost, though.
If C9 can stamp out their weak spots before the play-in stage starts on Sept. 23, they have a shot at greatness.
Reviving a titan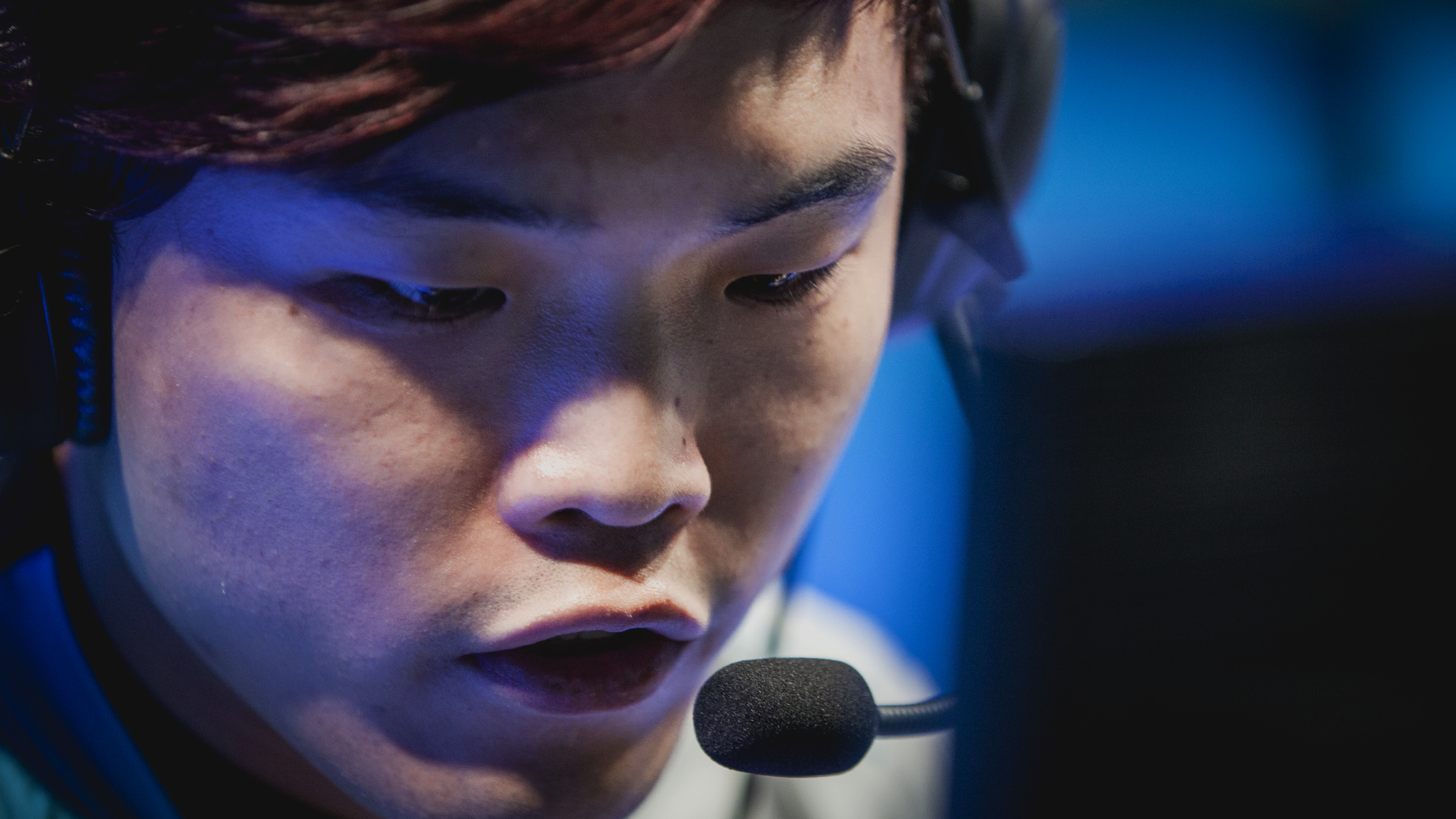 Jung "Impact" Eon-yeong was once one of the greatest top laners in the entire world.
That fact was certainly hard to remember while we watched him play top lane musical chairs with Jeon "Ray" Ji-won for half of the last year. Nonetheless, he actually was once on top of the world, so to speak, strengthening the LCK empire known as SK Telecom T1 alongside none other than Lee "Faker" Sang-hyeok. In fact, Impact was SKT's top laner when they won the 2013 World Championship. You know the SKT Jax skin? Yeah, that's him.
When C9 picked him up in 2016, he was a powerful asset. With his vast experience and pedigree, Impact became somewhat of a mentor to the rest of the team and with his help, the team shaped up and started to look pretty menacing once again. He was an absolute powerhouse in the top lane, possibly even the best in the region. The months haven't been kind to Impact, though, and he's been playing consistently worse and worse. He certainly doesn't look anywhere near as strong as he did on SKT.
A lot of that could be because of the fact that he's jumped between three separate teams since joining the NA LCS in 2015. It's possible that between team hopping, different rosters, and the many years he's been playing, he's just burning out or having a hard time finding his ground as a player. Maybe his confidence has slipped.
None of that matters, though. That needs to be behind him if C9 is going to find any success at Worlds. We saw a glimpse of the old Impact during Regionals, where he won his lane in three out of four games and controlled the momentum of nearly every teamfight with his big, beefy tanks. If he can keep rediscovering his mechanical skill, macro knowledge, and the confidence to draw pressure to his lane—the three tools required to be a great top laner—he can help C9 accomplish great things.
If C9 wants to get out of the play-ins—or even pull off another miracle and make it out of groups—Impact has to step up. He has the momentum. He has the experience. Now he needs to put it to practice.
Decisions, decisions, decisions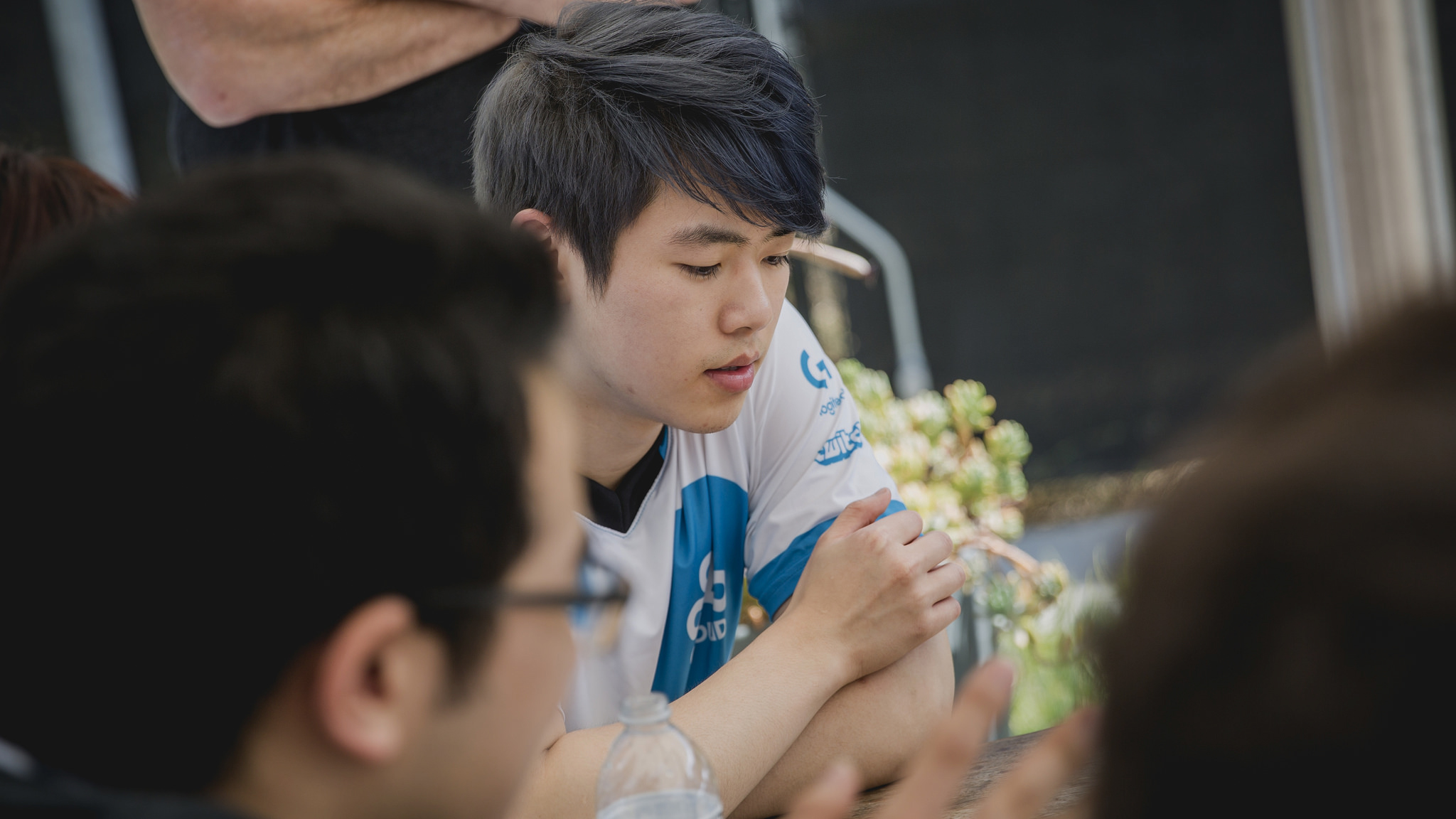 One of the most popular new topics when referring to a team's potential lies within the bond between the jungler and the mid laner. Winning, for the past few months, has been all about the jungler and the mid laner proactively knowing where to be on the map at all times. They move as a cohesive unit. They roam together. They set up plays together. They often gank together. C9 does this extremely well.
Juan "Contractz" Arturo Garcia and Nicolaj Jensen have developed a great repertoire over the past two splits, and they work together better than most other NA LCS jungle/mid duos. C9's bot lane has great synergy, too, between Sneaky and Andy "Smoothie" Ta. They've been one of the best bot lane pairs in North America for a long time. So if the jungle/mid relationship is fine, and the bot lane relationship is fine, where, other than the top lane, does C9 falter?
Their shotcalling abilities, or more specifically, Smoothie's shotcalling abilities, since he's the team's biggest in-game decision maker. Smoothie isn't a bad shotcaller outright, he just isn't an excellent one.
Shotcalling isn't just about making the right call in the heat of the moment, you need to be able to predict the future. Many NA LCS teams figured out that secret over the past couple of splits, with TSM leading the league as the best shotcalling team after Yiliang "Doublelift" Peng's return this summer.
After winning a fight at dragon, Doublelift will immediately go bot to shove only one or two waves to get the lane pushing, and then recall. After healing up, when the team is making their big push on mid lane, they now have the freedom to bounce between bot lane and mid, applying deadly pressure when it matters the most. After getting a kill top lane, Dennis "Svenskeren" Johnsen and Kevin "Hauntzer" Yarnell will shove a wave or two to get the lane pushing and ward the Baron pit before recalling, knowing they'll be back there after making a push for a bot tower.
TSM aren't the only ones that employ this proactive, aggressive strategy. Immortals do it, CLG do it, and Dignitas do it. C9 do not, or, at least, they don't do it well. You can use that last teamfight of the final game at Regionals as an example.
The only reason they were even in that precarious situation is because CLG had begun pushing the top lane waves long before that fight. Darshan then marched up there to apply so much pressure that C9 either had to back off the dragon or force a fight, and C9 had absolutely no pressure of their own to counter it. Of course, CLG probably shouldn't have forced C9 to fight since they were down 10,000 gold, but that's another issue entirely.
If C9 are going to compete with the world's best, Smoothie needs to learn to predict the future. Good shotcalling in today's League means setting up lane pushes, sieges, and plays before they even happen, so that your team can use them to close out a game effectively before the enemy has a chance to bounce back. They need to set objectives up to push before they actually need to start pushing.
As simple as this sounds, in a professional game that hits levels of intensity we can't achieve in solo queue, these things are hard to notice, and even harder to remember. C9 does not do this strategy well, and that's why, even though they're up 10,000 gold at 30 minutes, they have trouble closing out a game.
Then, the enemy team stalls them for 10 minutes at one, maybe two towers, wins a fight at Baron, and suddenly, the game isn't looking so black and white.
The competition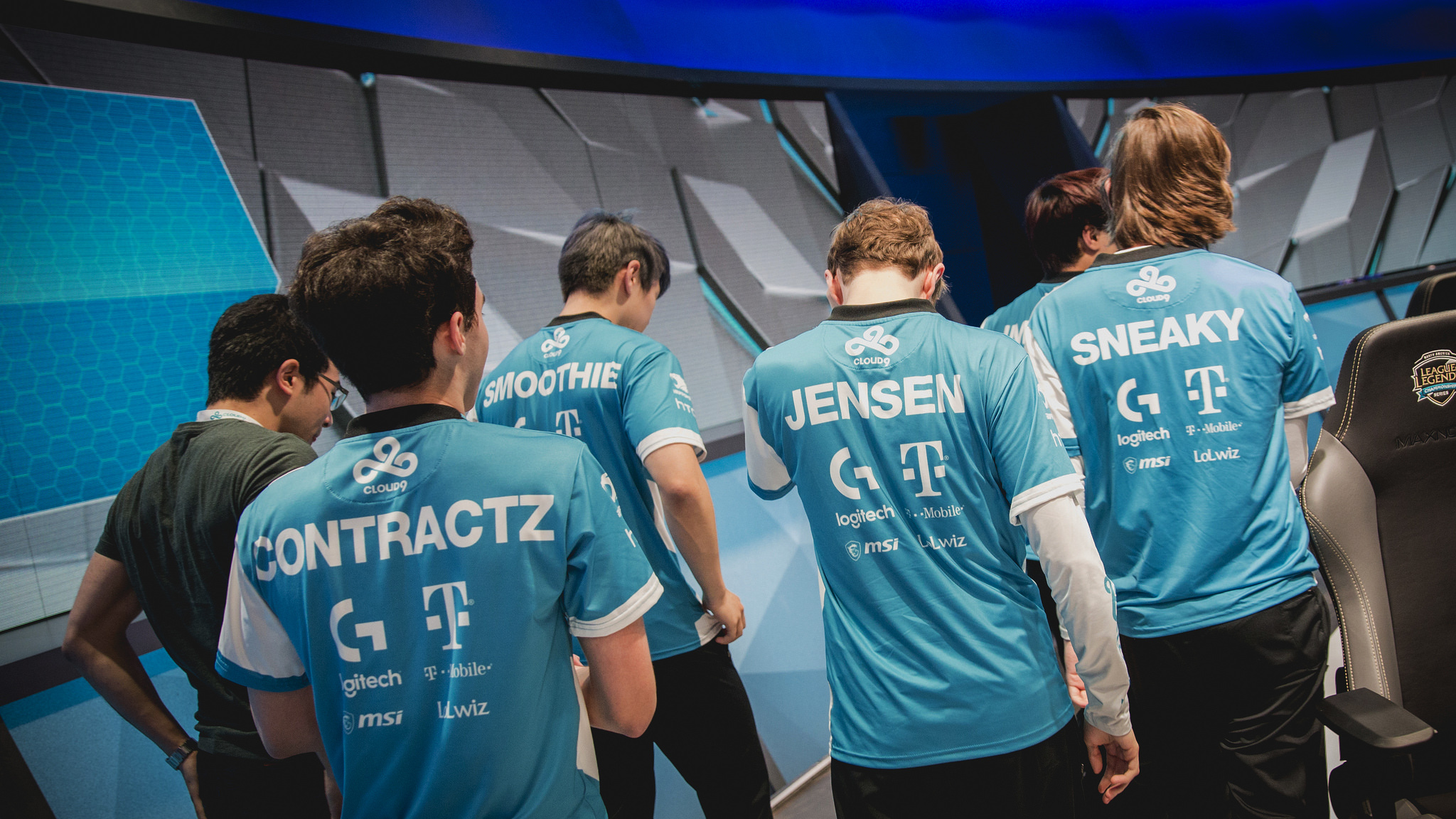 The play-ins start in mere hours. C9's mettle will be tested more than it has been all year. They're in the fight of their lives—a fight for their reputation. This could be their redemption year, but a lot has to improve in a very short amount of time for that to happen.
In order to qualify for the group stage, C9 has to come out of the play-in stage at the top of their group. C9 are in Group B with Dire Wolves of the OPL and Team oNe eSports of the CBLoL. Neither team is particularly good when compared to teams from the five major regions, nor are they favored to make it through C9 to qualify for Groups. To that end, C9 are lucky. Even if they can't solve all of their woes before the play-ins begin, they can still work on them while competing against their group and not worry so much about not qualifying.
If they do manage to qualify, that's when the real struggle will begin. Impact will face his old brethren on SKT, and he'll have to compete against Kim "Khan" Dong-ha of Longzhu Gaming and Yau "MMD" Li-hung on the Flash Wolves, some of the best top laners in the world. Superb shotcalling is common on these teams, too, so C9 will have to cover a lot of ground to even compete. The likelihood of C9 both fixing their problems and ascending to that level of play is very low, but that doesn't mean it's impossible.
Their first game is on Saturday, Sept. 23 at approximately 2:30am ET/6:30am GMT against Team oNe eSports of the CBLoL.