This 2017 Worlds story is brought to you by Predator.

---
This has been one of the best League of Legends World Championships ever.
Despite the fact that we're getting two Korean squads facing off in the final for the third straight year, we've been treated to some absolutely amazing series in the quarterfinals and semifinals. Misfits from the EU LCS gave all Western fans something to be proud of and excited for. And the home teams, Royal Never Give Up and Team WE submitted strong performances to show that the LPL is coming back.
Relive the best moments from the quarterfinals and semifinals in these photos.
10) Fnatic share better times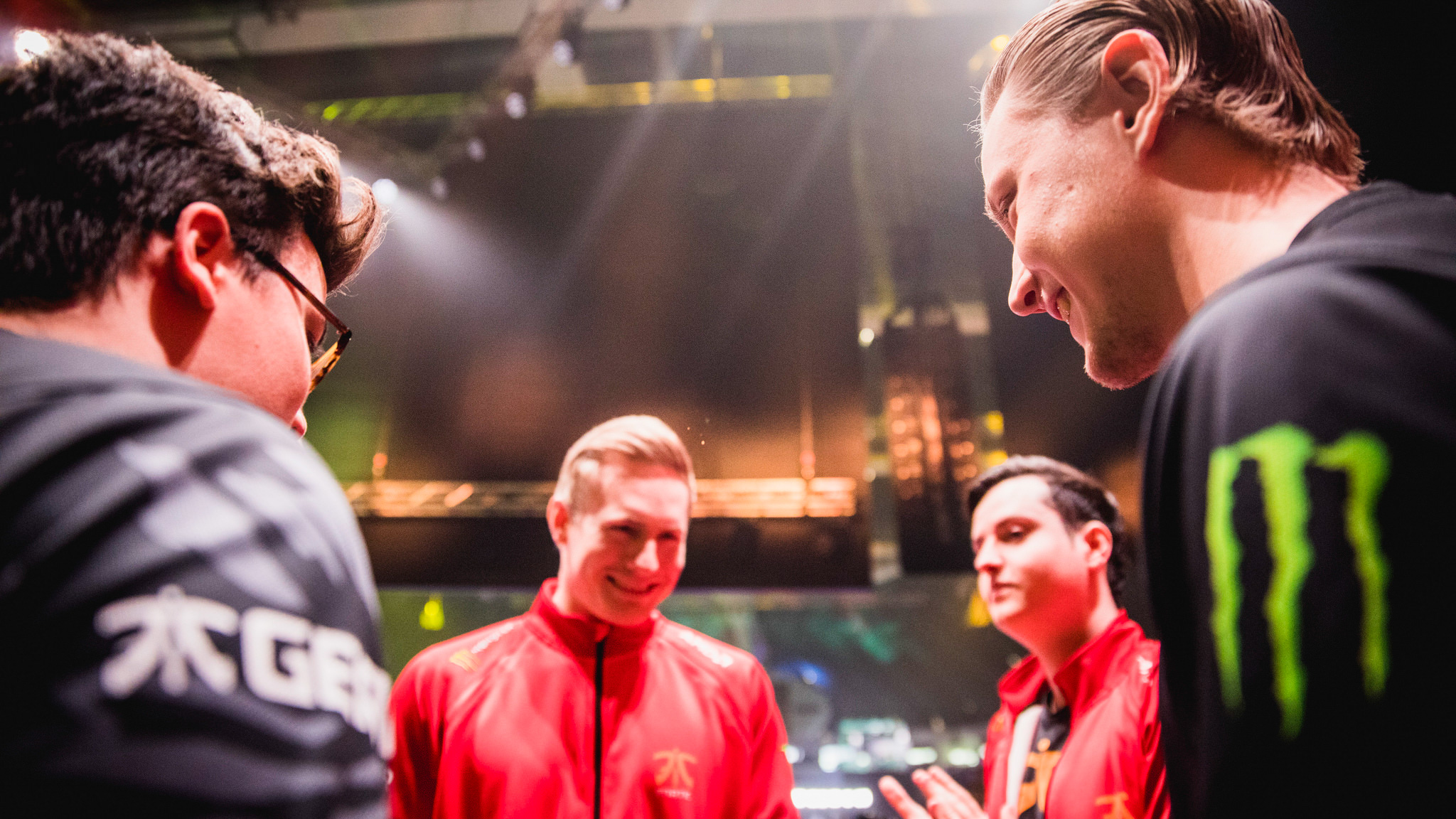 EU LCS team Fnatic were uneven all year and that carried through to their Worlds performances, where they were lucky just to make the bracket stage. But led by the emotional Martin "Rekkles" Larsson, they still gave us a lot of cheer for. This was one of their better moments.
9) Jensen, feeling good in champ select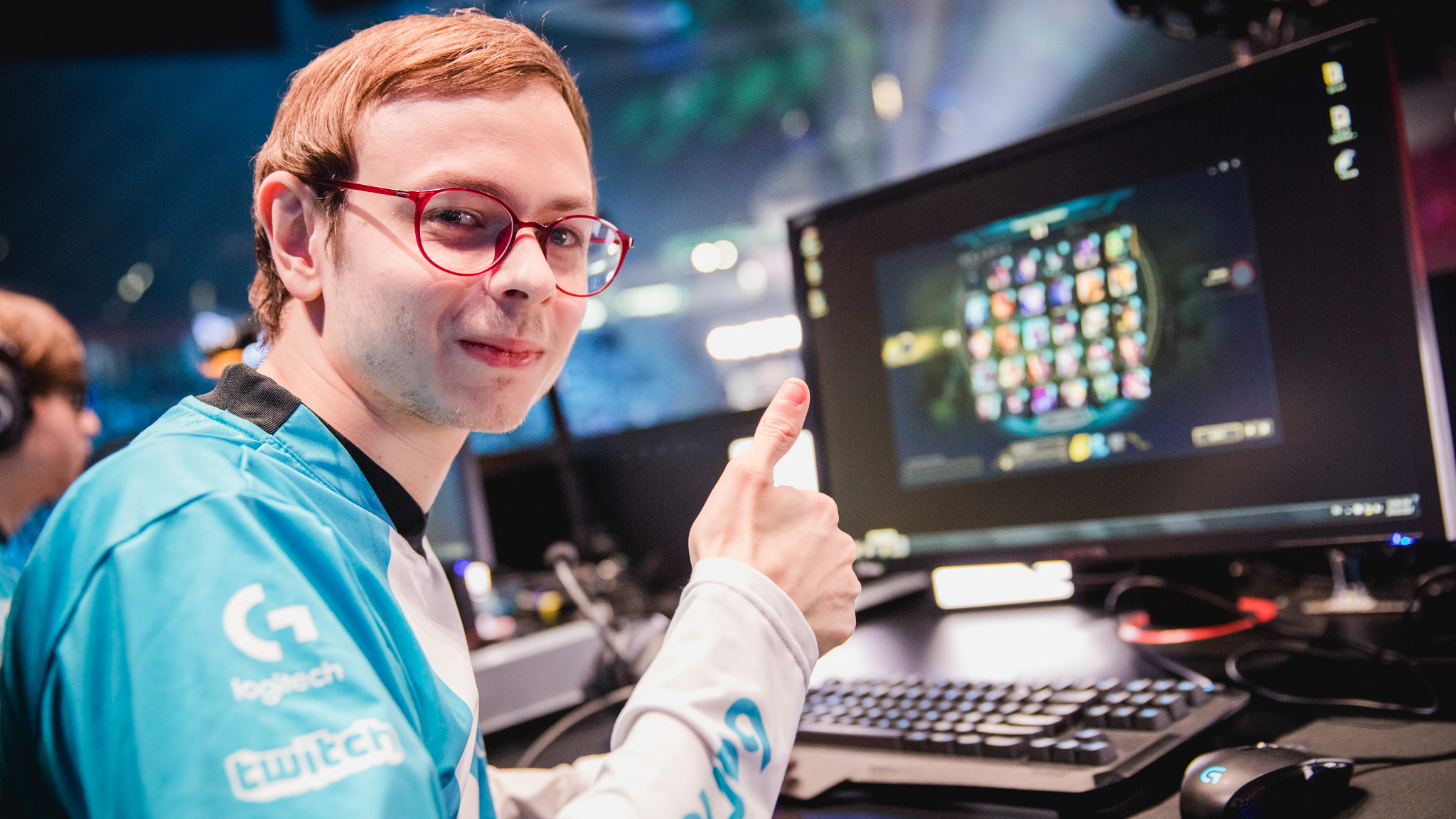 NA LCS fans didn't have much to cheer about for a lot of the tournament. Then Cloud9 started pulling out troll picks against Team WE and captured our hearts for the moment. Mid laner Nicolas Jensen gives us a taste for how much fun the C9 draft phase can be.
8) LPL fan makes sure his tattoo is just right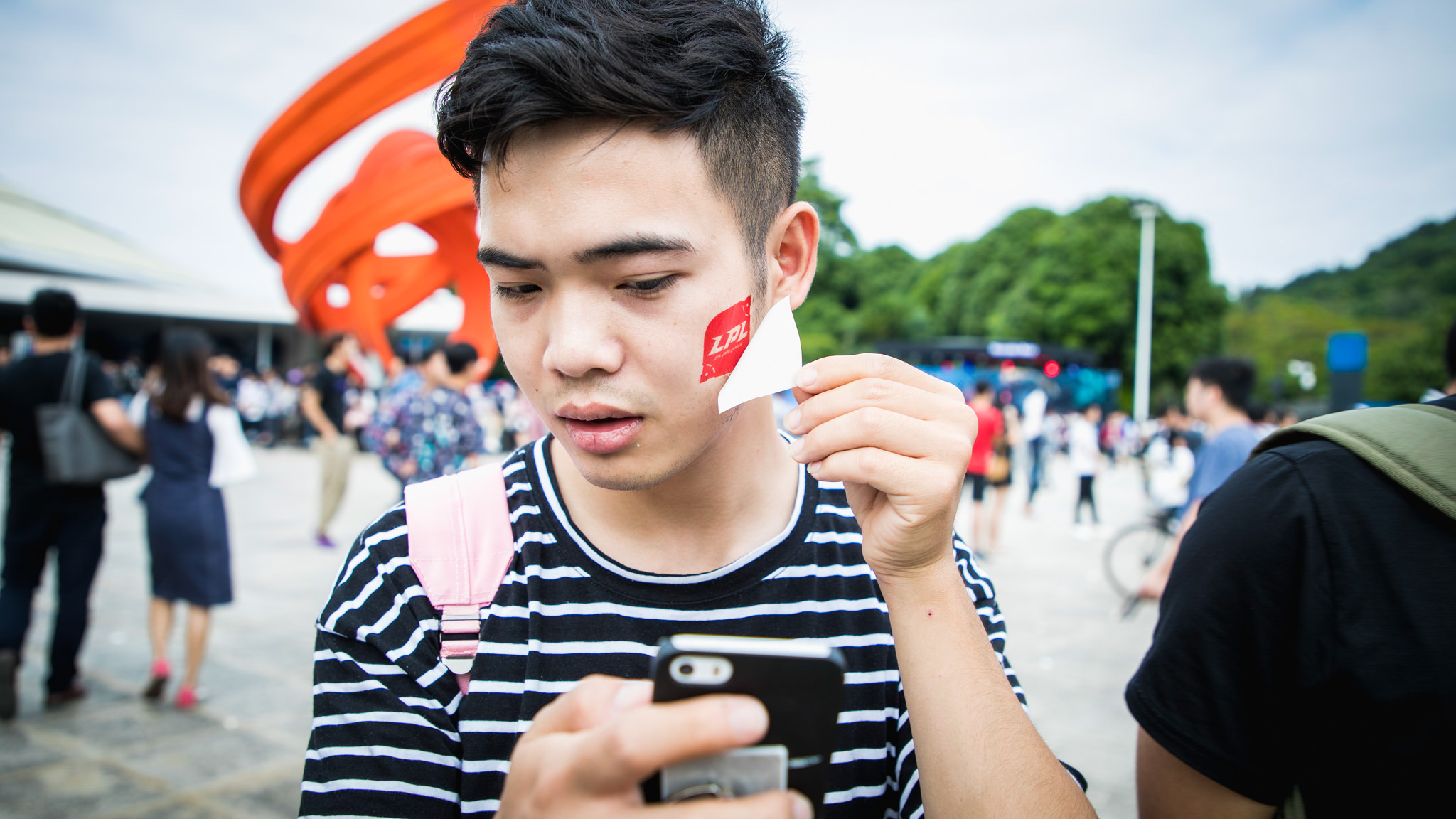 As you can see from the cover photo, the fans packed stadiums in Guangzhou and Shanghai. It will get even crazier when the final moves to the Bird's Nest Olympic stadium in Beijing.
7) Team WE/Summoner's Cup mashup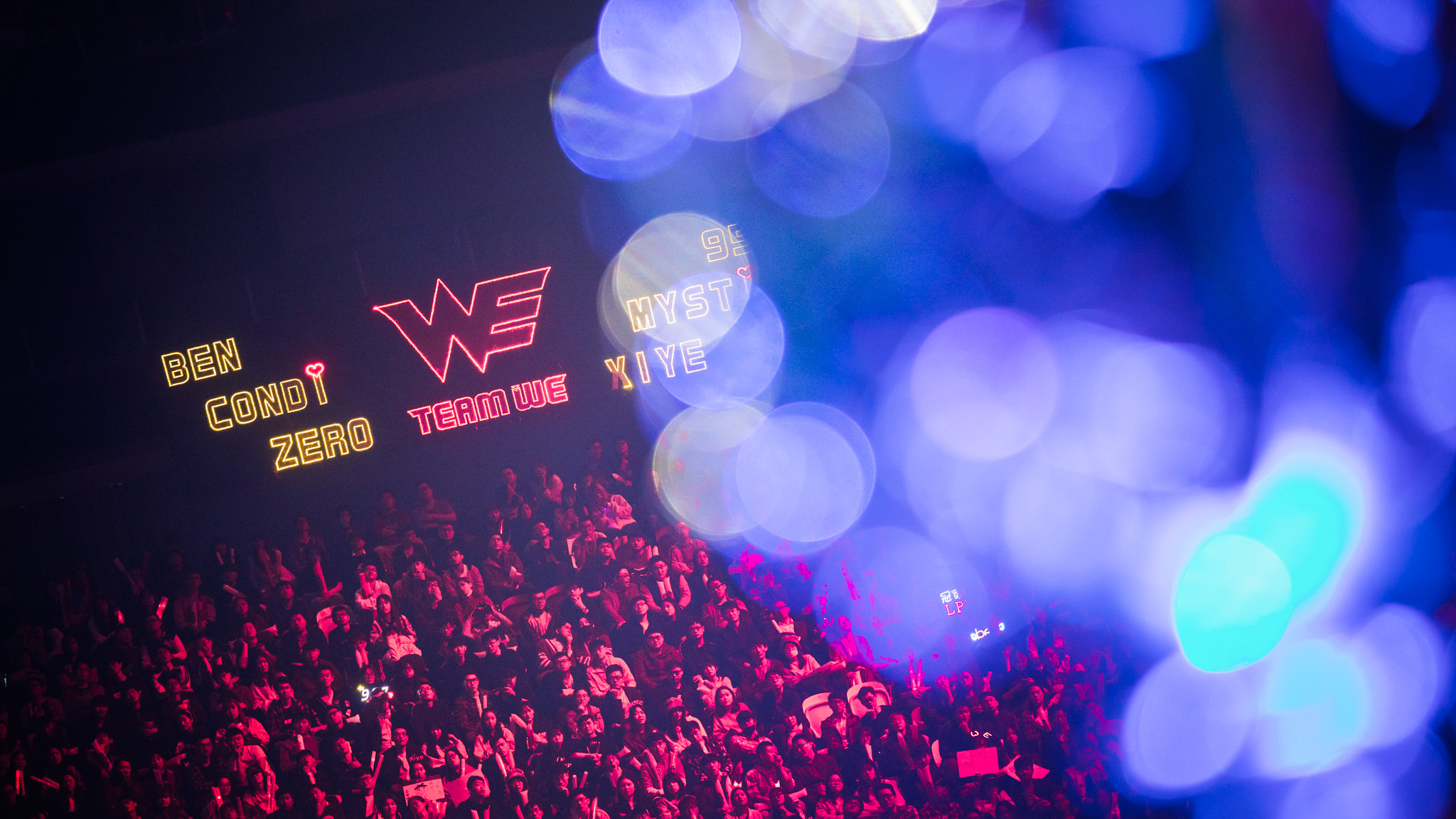 A great artistic photo of the Summoner's Cup in relief over signs in support of the home team. China won't capture the cup this year, but Team WE and Royal Never Give Up are on the rise.
6) Uzi, having fun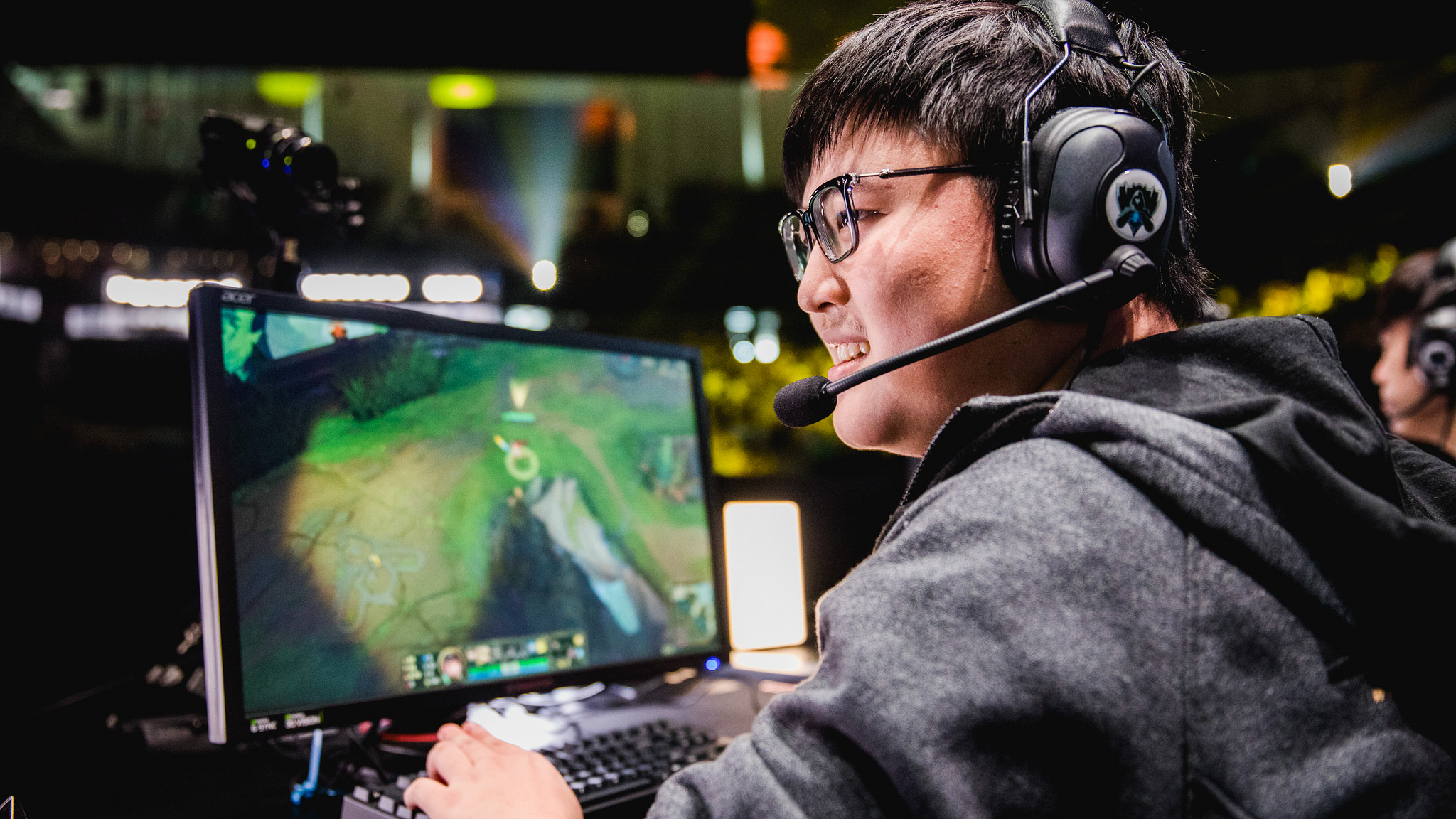 Royal's star ADC Jian "Uzi" Zi-hao got sick at the start of the bracket stage. But he recovered enough that the team made him the focus of their game plan vs. SKT in the semifinals. Royal didn't get the win, but it was good to see Uzi in high spirits, carrying his team.
5) Longzhu heartbreak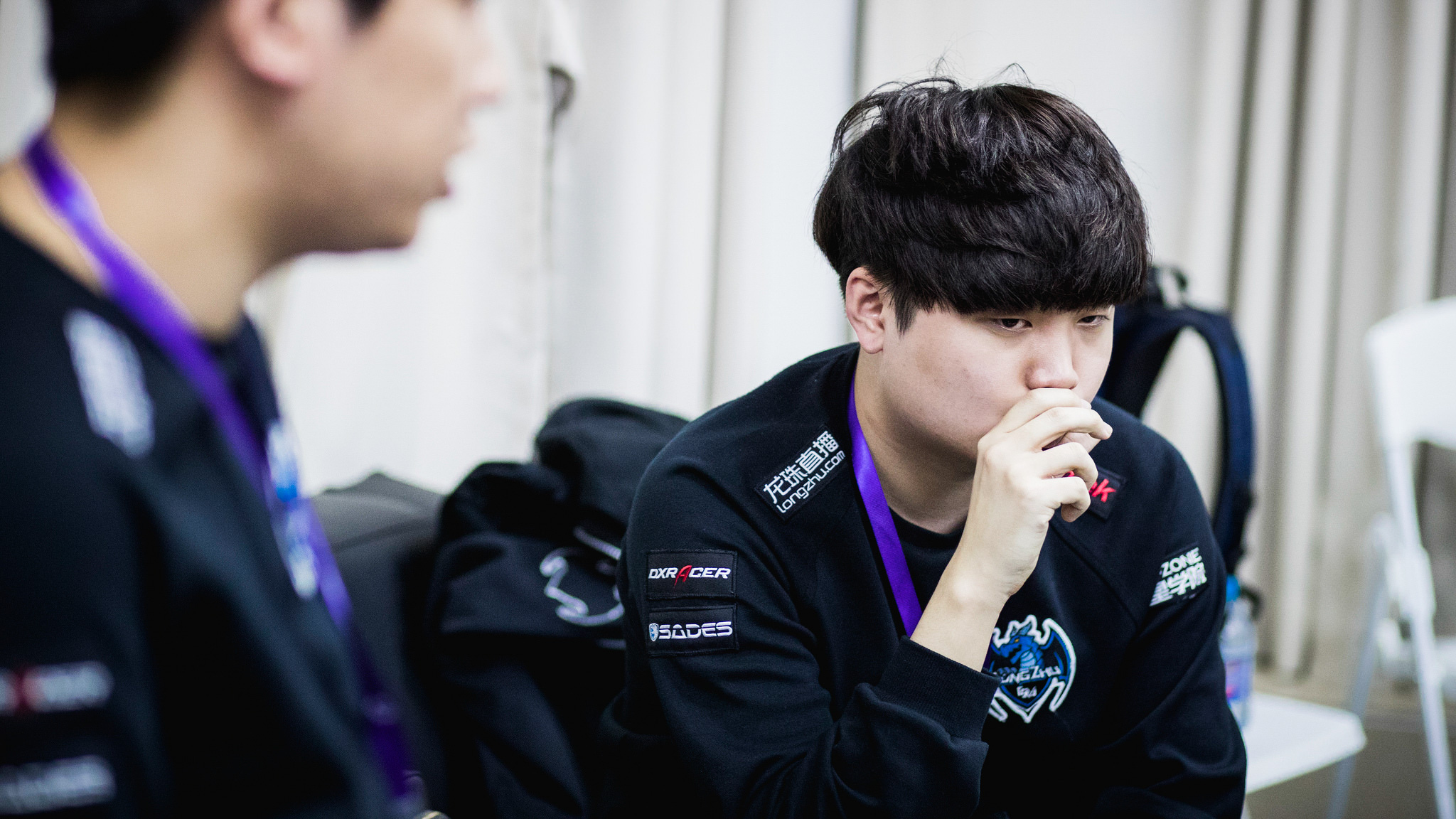 Many expected the young Longzhu team to build on their LCK success and do well at Worlds. Getting stomped by Samsung wasn't part of the plan. But Longzhu were still one of the most fun teams to watch as they ignored the meta and built to push. And good things are on the horizon for the organization.
4) SKT junglers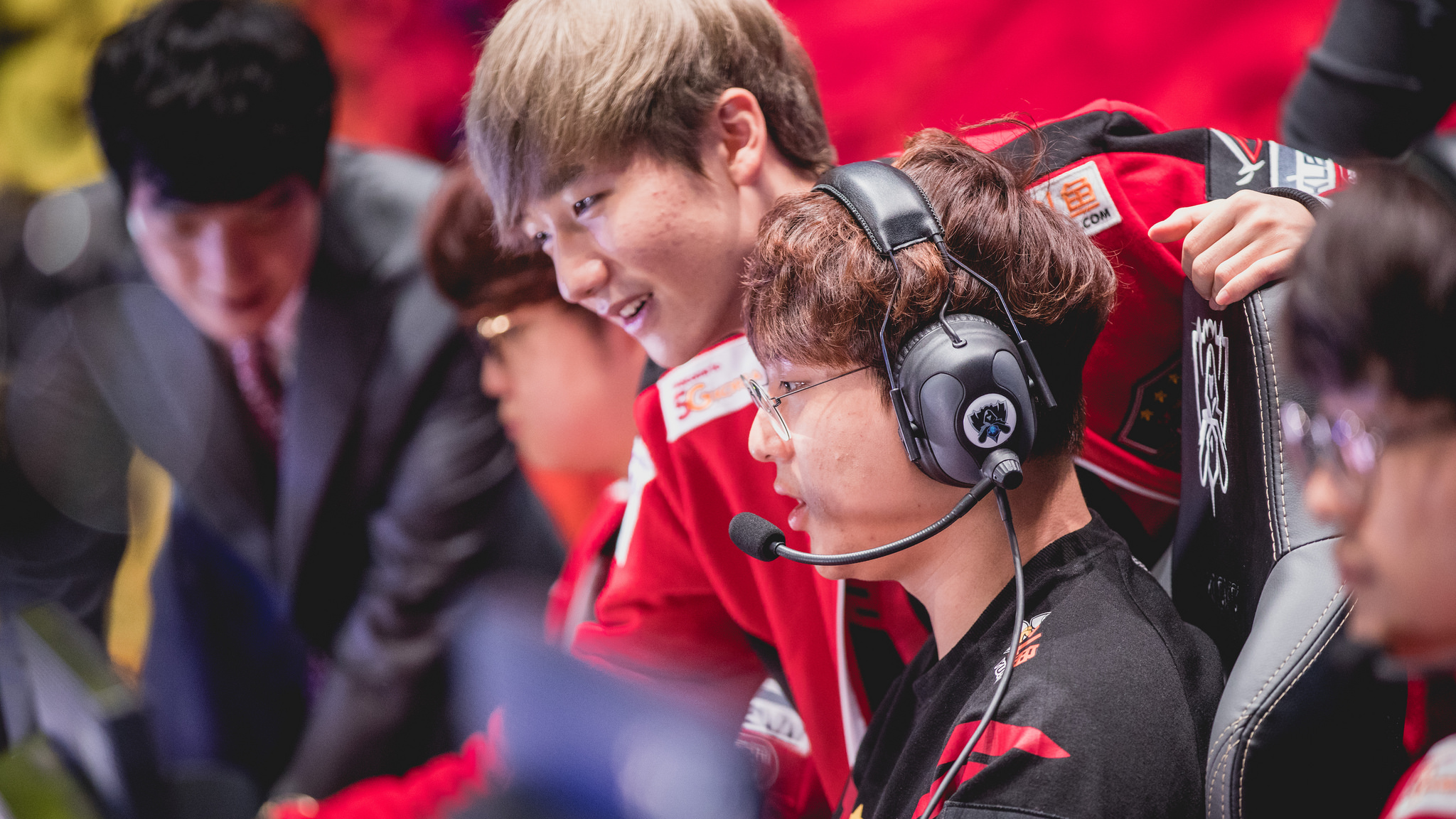 SKT Junglers Kang "Blank" Sun-gu and Han "Peanut" Wan-ho have an unusual chemistry and ability to lift their teammates in different ways. Coach Kim "kkOma" Jung-gyun, pictured in the background giving advice to top laner Heo "Huni" Seung-hoon, has carefully avoided any controversies with two starters at jungle. Yet again, kkOma has done a masterful job building SKT.
3) Samsung elated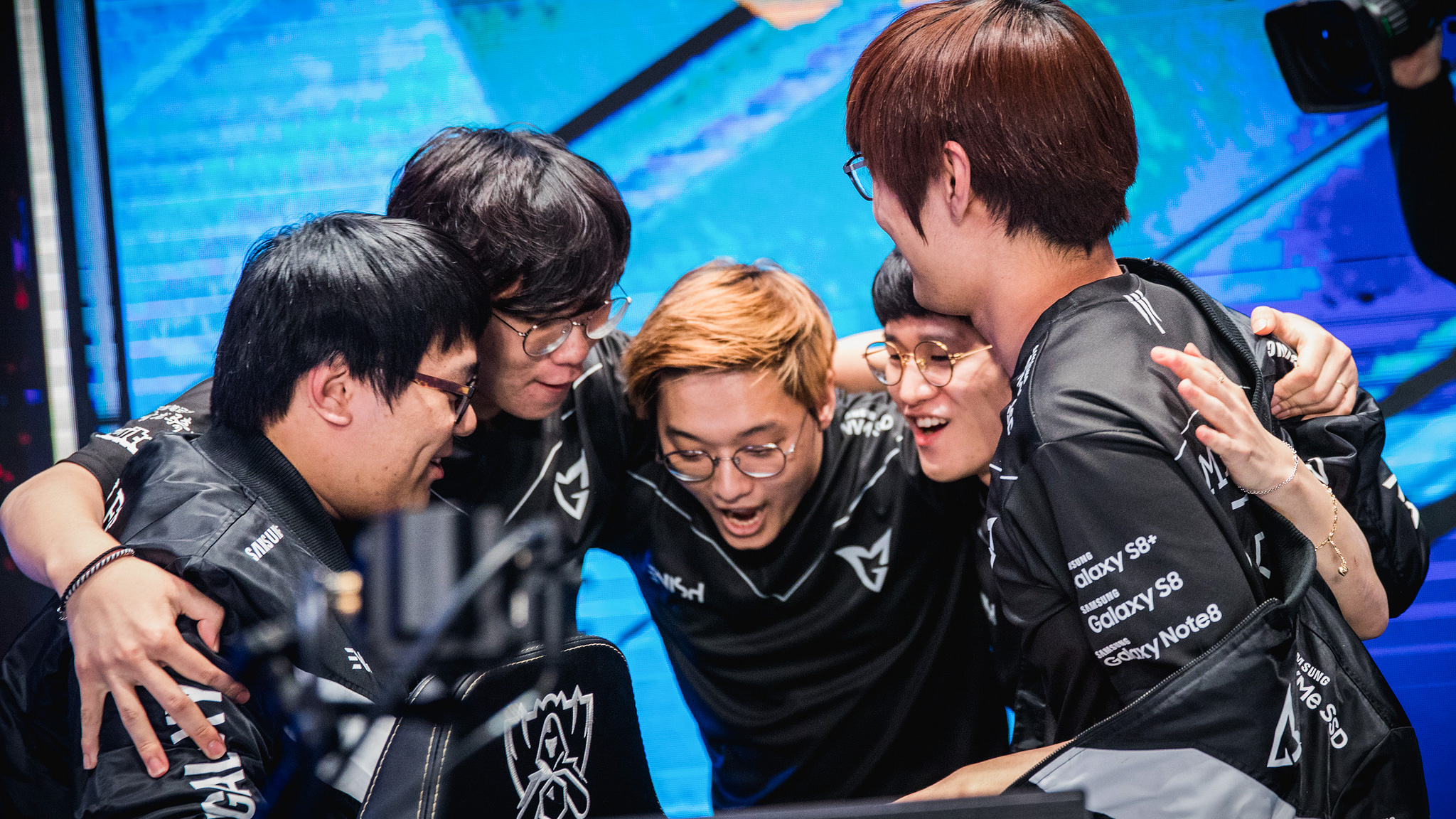 Samsung get a rare shot at redemption when they face SKT on Nov. 4 in a rematch of last year's final. Before the tournament, the said they wanted another crack at the defending champs—now they'll get their shot.
2) Misfts, take a bow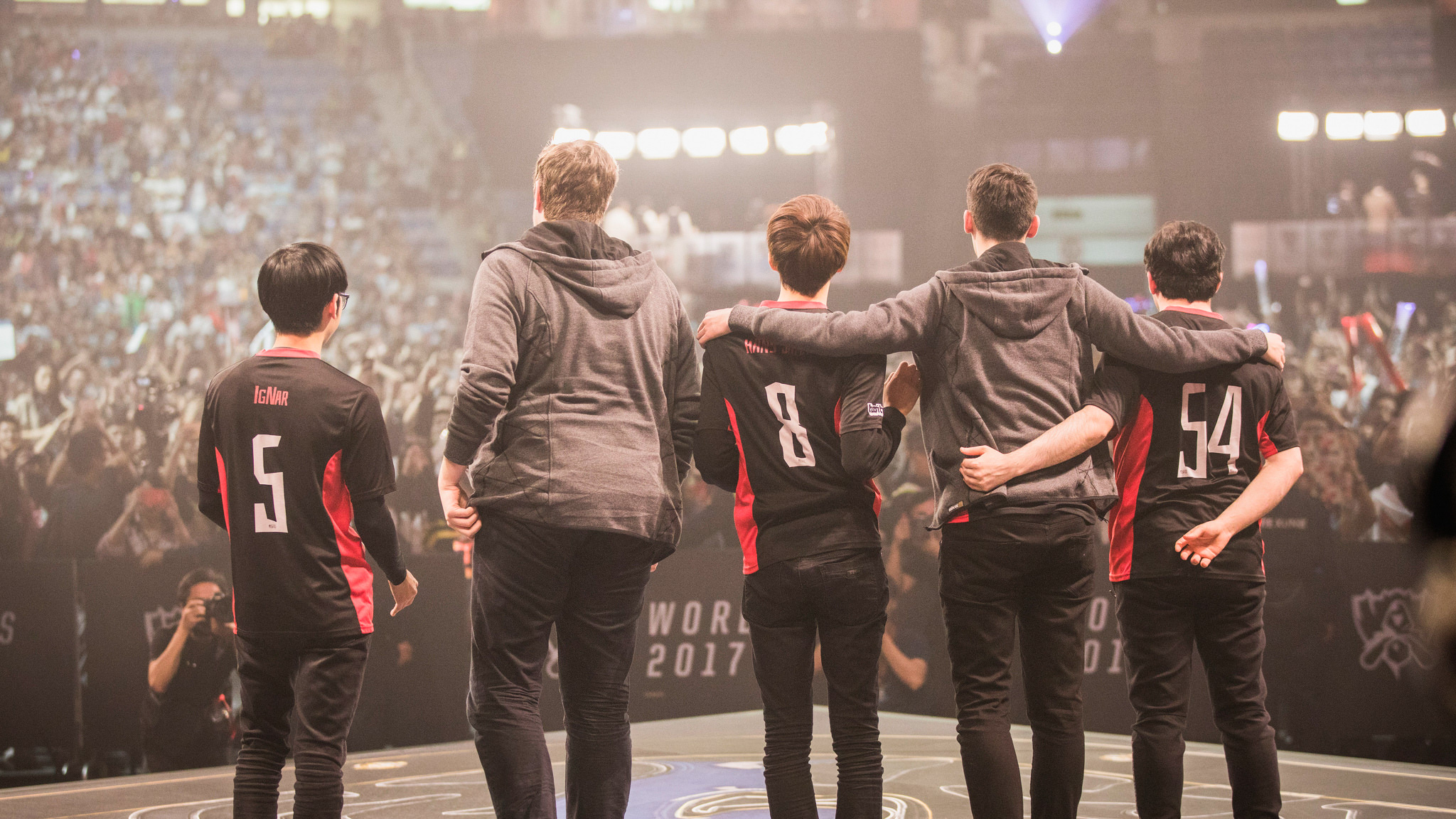 EU LCS team Misfits shocked many with their amazing play, even though we told you not to underestimate them. Taking SKT to five games is the best ever result for a Western team. Despite falling in the last game, this team was cheered off the stage as fans clamored for one last curtain call.
1) Faker's trophy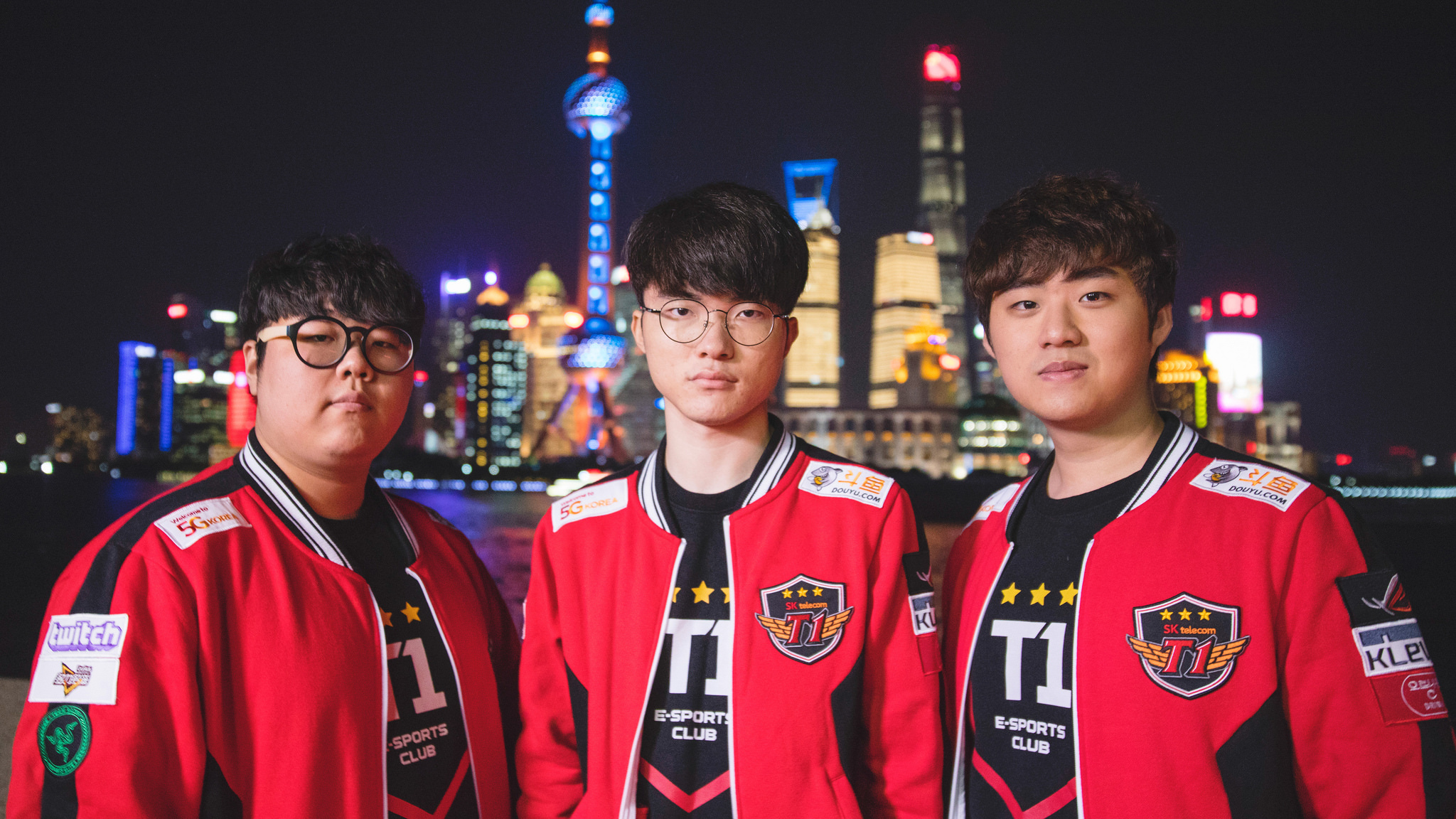 The Summoner's Cup might as well be named after SKT's star mid laner, Lee "Faker" Sang-hyeok. Once again, Worlds runs through him, ADC Bae "Bang" Jun-sik, and Lee "Wolf" Jae-wan, SKT's veteran stars. Together, they have a shot at three-straight titles, which would mean esports immortality.