Image via Riot Games
Counter Logic Gaming's star support Zaqueri "Aphromoo" Black was not always known as a playmaking, aggressive support. Throughout Season 2 Aphromoo played AD Carry for teams such as TSM.Evo and Team FeaR – and was known for failing to perform on LAN. In the LCS's LAN environment, Aphromoo has thrived throughout his tenure with CLG (discounting the very first split the team played in 2013), consistently making plays and creating opportunities for CLG.
The Start
Aphromoo's first PC game was Diablo II, which he played with his dad. He later moved to World of Warcraft, another Blizzard game, where he felt his first taste of competition. Aphromoo competed at Blizzcon, taking on other players in a PvP environment. Due his disdain for WoW's Arena PvP system, Aphromoo made the move to League of Legends.
v8 AD Carry
Aphromoo took to the AD Carry role, originally being known as a strong Corki player. Having an affinity for the game, he was able to reach the upper echelons of the solo queue ladder in Season 2, and began to stream. He joined a team called Team Rez, later picked up by the now defunct organization v8 eSports. Aphromoo was the starting AD Carry, playing alongside names such as Jacob "muffinqt" Lowry and James "PhantomL0rd" Varga. The team was formed not too long before IPL 3, where they lost to Epik Gamer 2-0 and finished 5th-8th overall. v8 later made it to IEM VI: New York, where the team bombed out of the group stage, going 0-3, taking losses to Team Curse, Team Sypher, and SK Gaming. 
A few months later, Aphromoo competed at his final event with the team, IPL 4. Losing in the first round to TSM, v8 fell to the loser's bracket where they took down Epik Gamer 2-0, who had beaten them by the same score at the previous IPL event. Unforunately, v8's run ended in the next round where they were taken down by CLG by a 2-0 score.
Epik TSM
Aphromoo left the team less than a week after the event, joining Epik Gamer after Clark "ClakeyD" Smith was removed from the team. Aphromoo joining Epik Gamer was part of a mess of roster changes, with Top Laner Marcus "Dyrus" Hill leaving to join Team Solomid, and the removal of founder/team captain Dan "Dan Dinh" Dinh. This left the final roster as Trevor "Salce" Salce, Aphromoo, Nhat Nguyen, Johnny "Unstoppable" Tran (Aphromoo's teammate from v8), Daryl "wingsofdeathx" Hennegan, and Cameron "Callipygous" Nelson (later known as bobbyhankhill). Less than a month after the roster's formation, the team was picked up by Team Solomid, and became known as TSM.Evo.
Image via WellPlayed
Aphromoo's stint on TSM.Evo would only last about three months, leaving roughly six weeks after finishing 9th-12th at the 2012 MLG Spring Championship, where they lost 2-0 to Orbit Gaming. The team also managed to place 1st at the IPL 5 North American qualifier, defeating Team Curse 2-0 and took 2nd place at the Reign of Gaming International Invitational, falling 2-1 to the main TSM squad.
Pre-Vulcun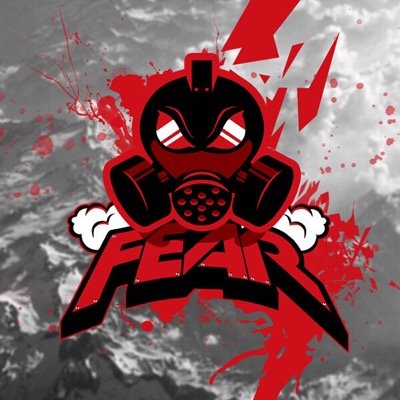 Image via Team FeaR
Aphromoo joined mTw.NA in July 2012, with the team backed by the legenadary Counter-Strike organization mTw. Playing alongside him were the future Vulcun players Zachary "Mandatorycloud" Hoschar, Jake "Xmithie" Puchero, muffinqt, and future Cloud9 member An "Balls" Le. The team finished 4th at IPL Face Off: San Francisco Showdown, going down 2-0 to Team Curse after taking down the Singapore Sentinels in the previous round.
In August, the players moved to join Monomaniac Ferus, where they played two Premier tournaments: Riot's Season 2 NA Regionals, and the 2012 MLG Summer Championship. At MLG they placed 5th-6th, losing to Orbit Gaming 2-0 in the loser's bracket. At the NA Regionals, they fell in the first round to TSM, ending their hopes of making it to the Season 2 World Championship.
In October the players were released from Monomaniac, and except for Balls (who went to Meat Playground) joined Team FeaR. After the World Championship, Team FeaR competed at IPL 5 in November 2012, where they fell out in the group stage, beating IceLanD but losing to CLG.Prime and CLG.EU.
Just a month later, Aphromoo accepted an offer to become Counter Logic Gaming's support player, after the removal of Yoonsup "Locodoco" Choi.
Rush Hour 1
Image via Riot Games
Playing alongside CLG's star AD Carry Yiliang "Doublelift" Peng, Aphromoo had a lot of expectations to live up to. Aphromoo joined alongside LCS rookie Austin "Link" Shin, with the two as the newest faces on CLG. However, with clashing personalities among Doublelift, team owner and top laner George "HotshotGG" Georgallidis and Doublelift's former bot-lane player Steve "Chauster" Chau, the team failed to meet expectations. They went out in the first round of the playoffs, losing to Team Vulcun, featuring multiple players whom Aphromoo had played alongside on Team FeaR. As a result, the team faced Relegation in their very first LCS split.
Despite the possibility of the organization disbanding if the team were to be relegated, CLG pulled it together and took down ex-CLG mid laner Michael "Bigfatlp" Tang's Azure Cats in a convincing 3-0 fashion. Soon after, changes had to be made, and it included Aphromoo leaving the team, after the decision to move Chauster back to support. CLG did try to move Aphromoo to the top lane position after HotshotGG stepped down, but with little success. CLG also brought in Bigfatlp as a jungler after Chauster was moved to support, whilst adding Christopher "Montecristo" Mykkles as a long-distance coach.
Rush Hour 2
After Counter Logic Gaming failed to make the Season 3 World Championship, the team was in need of a new support player following Chauster's retirement. Soon after duo-queueing a couple of games with Doublelift, Aphromoo was invited to try out for CLG and compete at IEM Cologne 2013. Aphromoo would also be joined by a tryout for the jungle position, Brian "TrickZ" Ahn. Following a relatively strong individual performance, Aphromoo became CLG's starting support player.
Aphromoo came into the season on fire, with a memorable moment coming just four games in, as Aphro stole Team Curse's blue buff just two minutes into the game. This led to CLG crushing Team Curse in their first head-to-head match of the season, with the first kill of the entire game coming just seconds before CLG took Baron late in the game. Coupled with a strong regular season from Link and the addition of Marcel "Dexter" Feldkamp, the team looked incredible.
Aphromoo's star performance helped CLG reach their highest LCS playoff placing to date, 3rd place, finishing just behind a TSM roster that they were very close to defeating.
Not Again
The same success could not be repeated for the Summer Split of that same year, as despite coming in strong with new top laner Shin "Seraph" Woo-Yeong (replacing Zach "Nien" Malhas), CLG faltered toward the end of the split. Despite an attempt at a bootcamp in Korea before the LCS playoffs, the team could not fix problems with internal strife. CLG were tossed to the curb by Team Curse in a devastating 3-0 series, and lost to Dignitas in the 5/6th decider match, meaning they had to face relegation.
The CLG team which had finished 3rd just months ago was now on the brink of being removed from the LCS, a freefalling team that had no signs of getting back up. CLG were down 0-2 against Curse Academy, with their backs against the wall. They had brought in Christopher "Zuna" Buechter to replace Montecristo, who was removed following a team decision. Somehow, something rallied this team together, and they managed to overcome Curse Academy three games in a row. Safe from relegation, the team knew it had to make changes in order to succeed.
Counter Logic Gaming: 2015 Edition
Image via Riot Games
Going into 2015, Dexter left the team, as did Seraph, who were replaced by Jake "Xmithie" Puchero, a former Vulcun/XDG player, and Darshan "ZionSpartan" Upadhyaya, respectively. With them, a new face joined as CLG's head coach, William "scarra" Li.
The team did fairly well for most of the split, staying around the top of the standings. However, most CLG fans' worst nightmares came to life late in the split, as the team managed to lose several matches in a row, forcing them out of a Top 2 position. This meant that they would have to play in the LCS quarterfinals, where they met Team Liquid, who were formerly Team Curse. It didn't turn out well for CLG, as they again lost by a 3-0 score.
After yet another defeat at the hands of Alex "Xpecial" Chu and Co., many looked to replace Link, who had put up yet another abysmal playoff performance. However, not many realized that Aphromoo also has failed to deliver in the playoffs, going from a star player to just an average one. Meanwhile, the support on the other side, Xpecial, has consistently only improved in the playoffs compared to his regular season performances, allowing his team to triumph over CLG two splits in a row.
Meanwhile, William "scarra" Li chose to step down, citing issues with his coaching style and how it didn't properly fit CLG. Since then, it has become apparent that Doublelift in particular wasn't a fan of his coaching style, as he prefers a more dominant, controlling coach, akin to coaches in Korea.
The Notorious P.O.B.
Image via Winterfox @ DesignByHumans
Replacing Link would be Eugene "Pobelter" Park, a player who almost draws a parallel to Link in that they have both, at times in their career, been given huge expectations based on their "potential". Alongside him as CLG's second mid laner was Choi "HuHi" Jae-hyun, former member of Team Fusion. The biggest change to CLG however, came not in any starting position – it came in the form of new Head Coach Chris "Blurred Limes" Ehrenreich, who has come from a background of studying Sports Management and Athletic Leadership at Clemson University.
Under Coach Ehrenreich the team has looked strong so far (in typical CLG fashion), finishing in second place. They have secured a bye into the LCS semifinals, and will look to place better than ever before.