Rift Rivals ended last week and already we're gearing up for the fourth week of the NA and EU LCS. In the wake of the event, fans of both regions have a lot of information to process.
When, if ever, will Fnatic's iconic bot laner Martin "Rekkles" Larsson return? What the hell happened to Splyce? Is Joshua "Dardoch" Hartnett stuck in ELO hell? And, most importantly, why does the NA LCS look so bad?
Fortunately, while all these questions weigh on our minds, we can look back at Riot's official album of Rift Rivals photos to relive all the best moments of the tournament. Riot's esports crew usually does a great job at capturing the emotions and exciting parts of each major tournament, and although Rift Rivals lacks the impact of MSI or Worlds, they still pulled it off.
We laughed, we cried, and most importantly, we were disappointed in NA's performance at an international event.
Here are the 13 best photos from 2018's Rift Rivals tournament between the EU and NA LCS.
13) Hype man Romain Bigeard and NA LCS commissioner hoist the bot lane tourney belts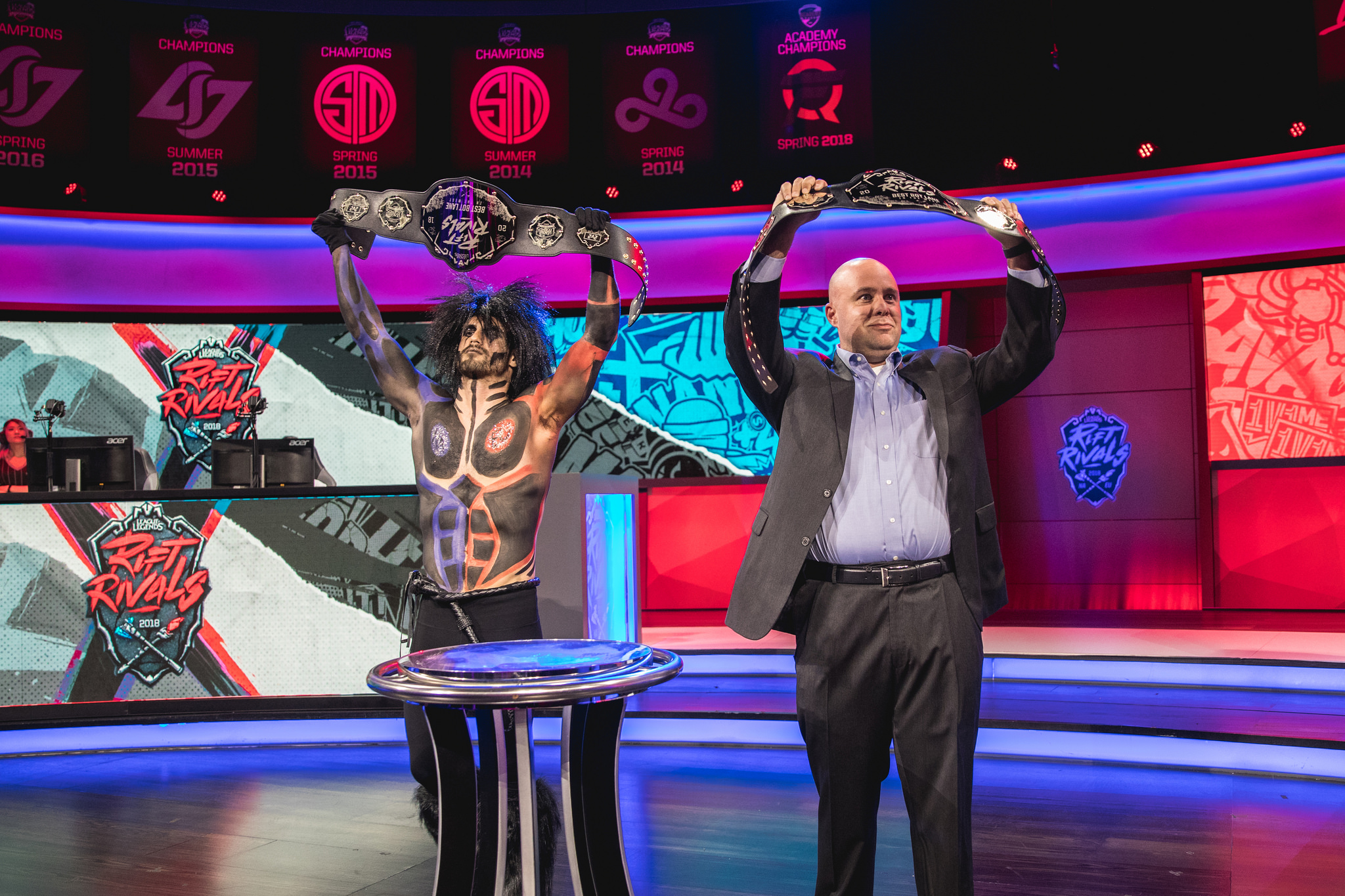 The two-vs-two tournament to determine the best bot lane in the West was a first for this year's Rift Rivals, and we hope it'll continue next year. GGWP G2 Esports.
12) Zirene and Azeal get focused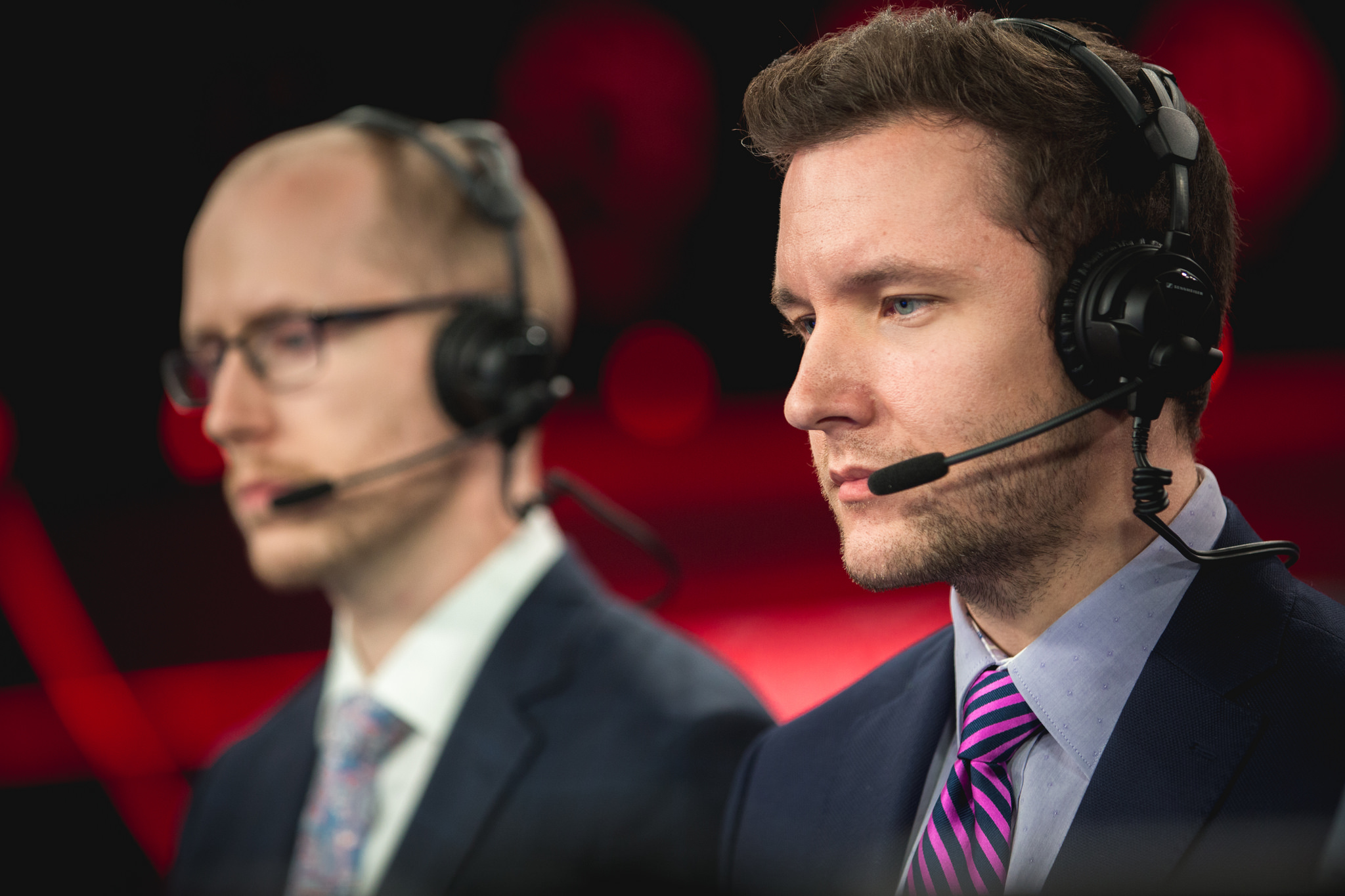 NA LCS casters Aidan "Zirene" Moon and Isaac "Azael" Cummings Bentley look very focused on whatever they're looking at. Hopefully, for their sake, it was one of NA's wins and not one of the many losses.
11) "I think we're going to win one!"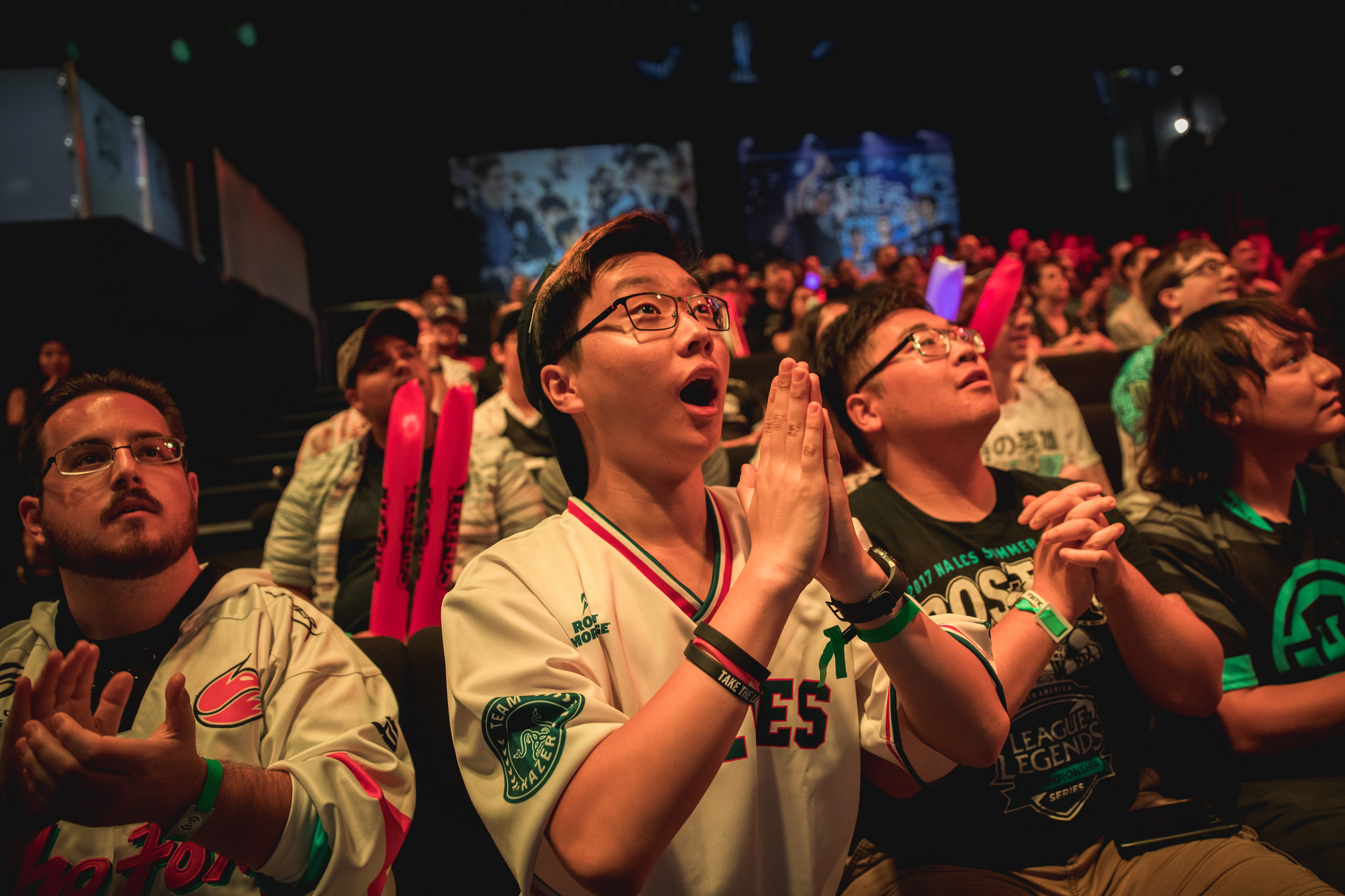 When you're a fan of any NA LCS team at an international event, you get really excited whenever anything good happens for your region. We have to take what we can get.
10) Whatever the hell Huni is doing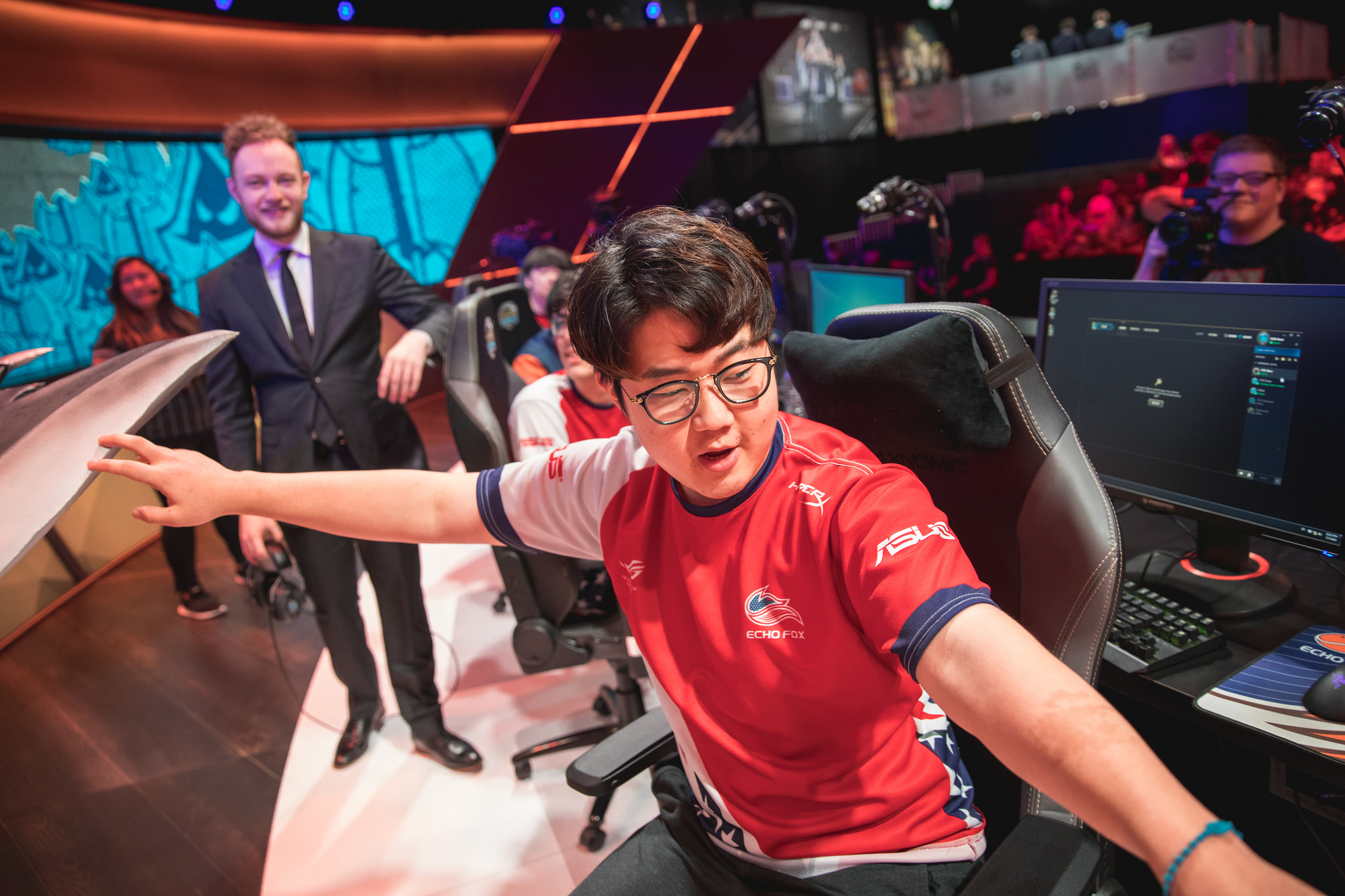 We sincerely hope that Heo "Huni" Seung-hoon isn't acting out Renekton's Slice and Dice in-person. If he was, he's just as bad at impersonating it as he is at using it in the game.
9) Caps and Hylissang secretly plotting NA's demise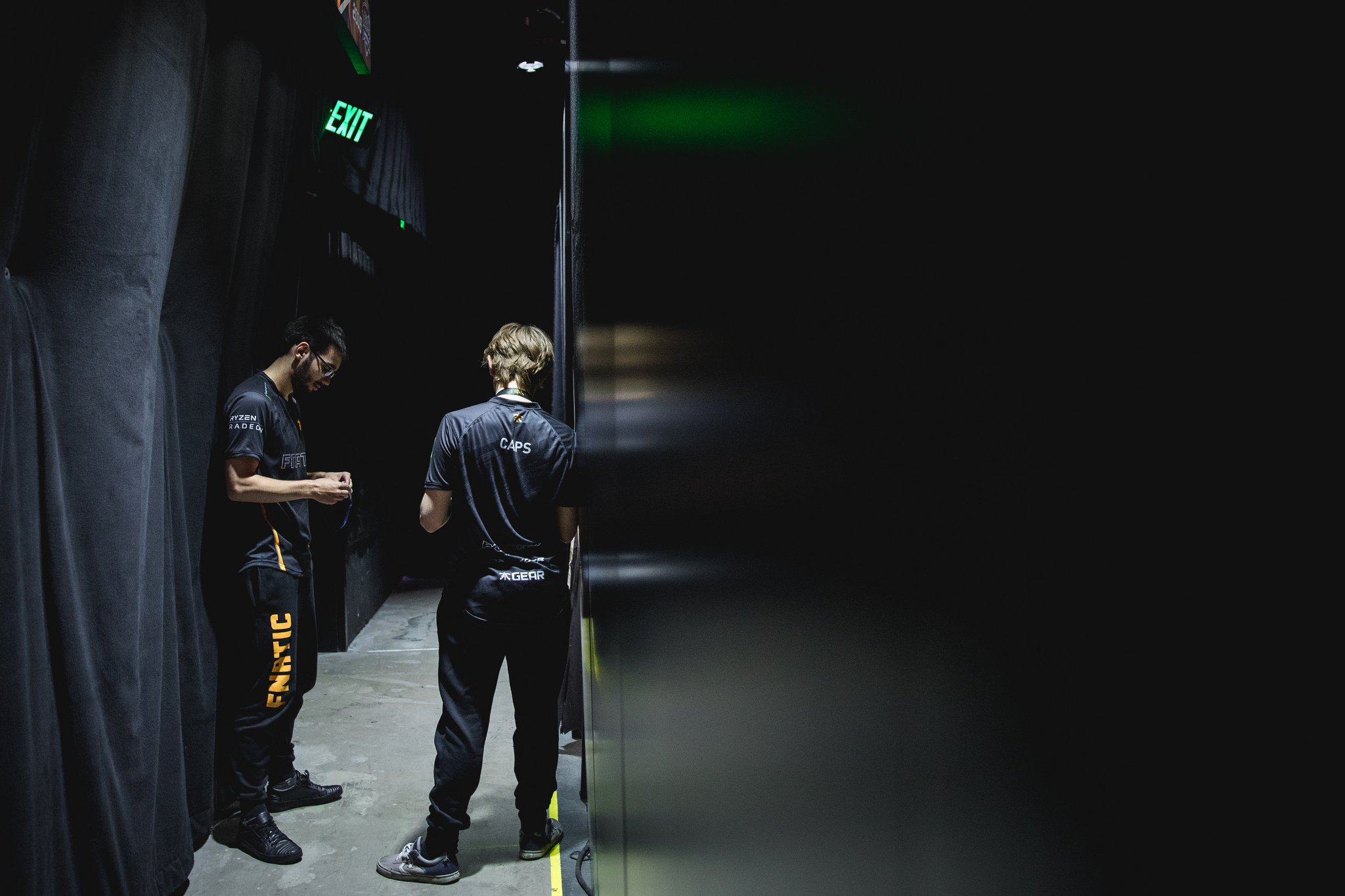 Fnatic's Rasmus "Caps" Winther and Zdravets "Hylissang" Iliev Galabov probably aren't hanging out behind the stage for any nefarious reason, but that would certainly make this dramatic shot more interesting.
8) Romain and the fans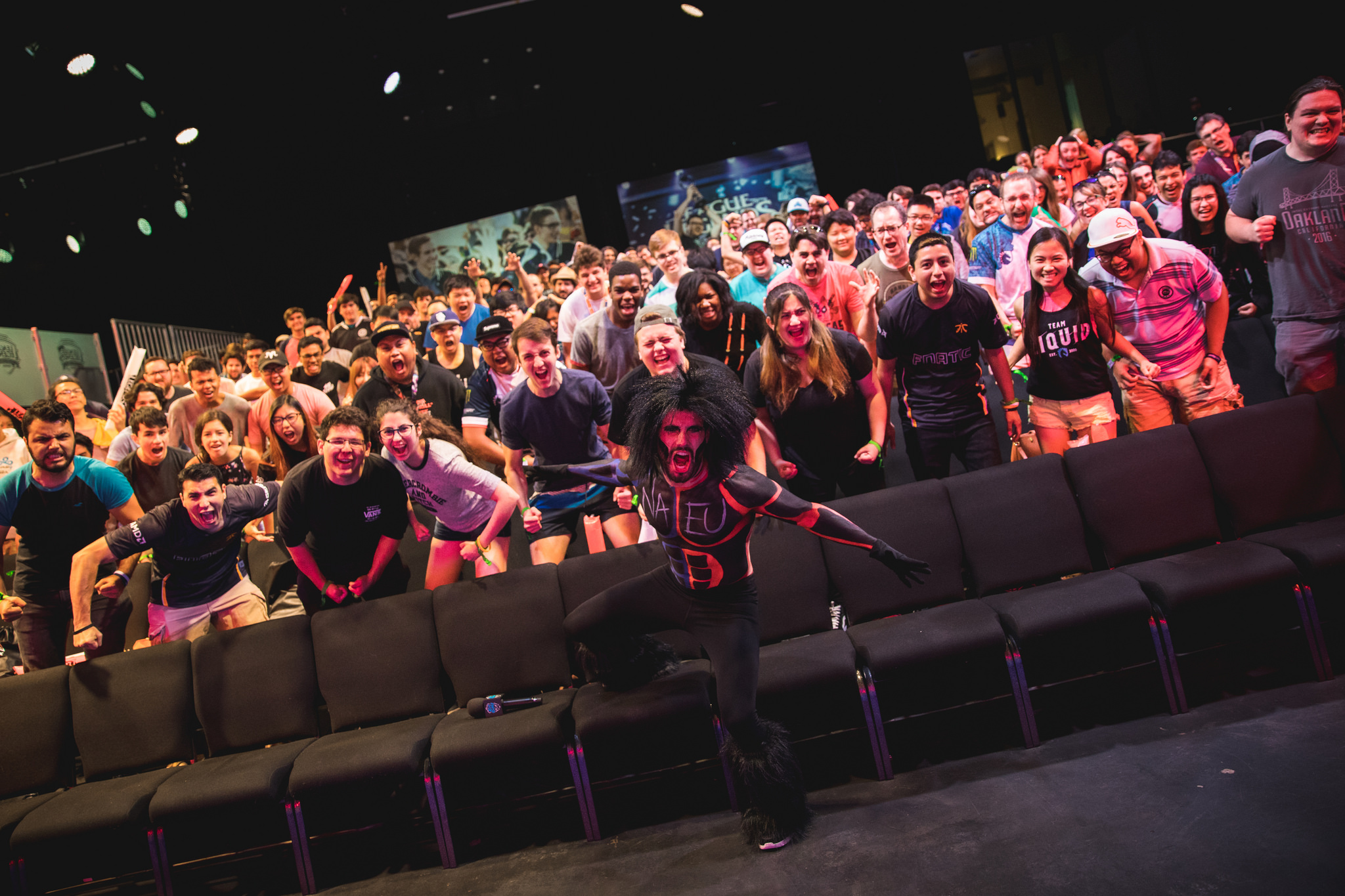 Romain certainly pushed boundaries this tournament by literally whipping the crowd into shape. Say what you will about his methods, but he can definitely hype up an audience.
7) Adrian alone in a hallway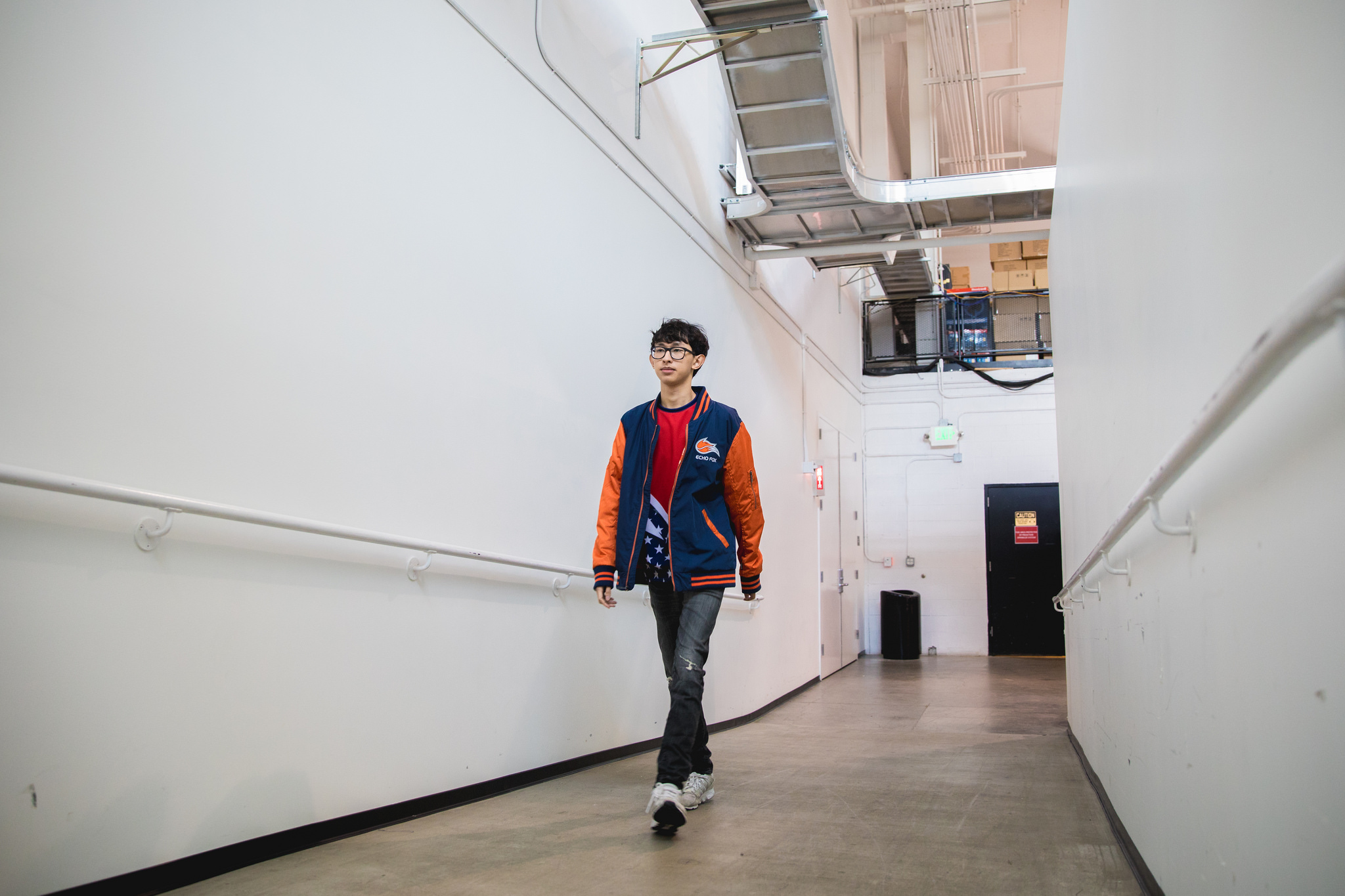 Echo Fox's Adrian Ma looks extra dramatic in this solo shot backstage, but he was probably just running late for a match. That, or he was just caught sabotaging one of Europe's assigned rooms. We hope it was that one.
6) Ssumday, but not today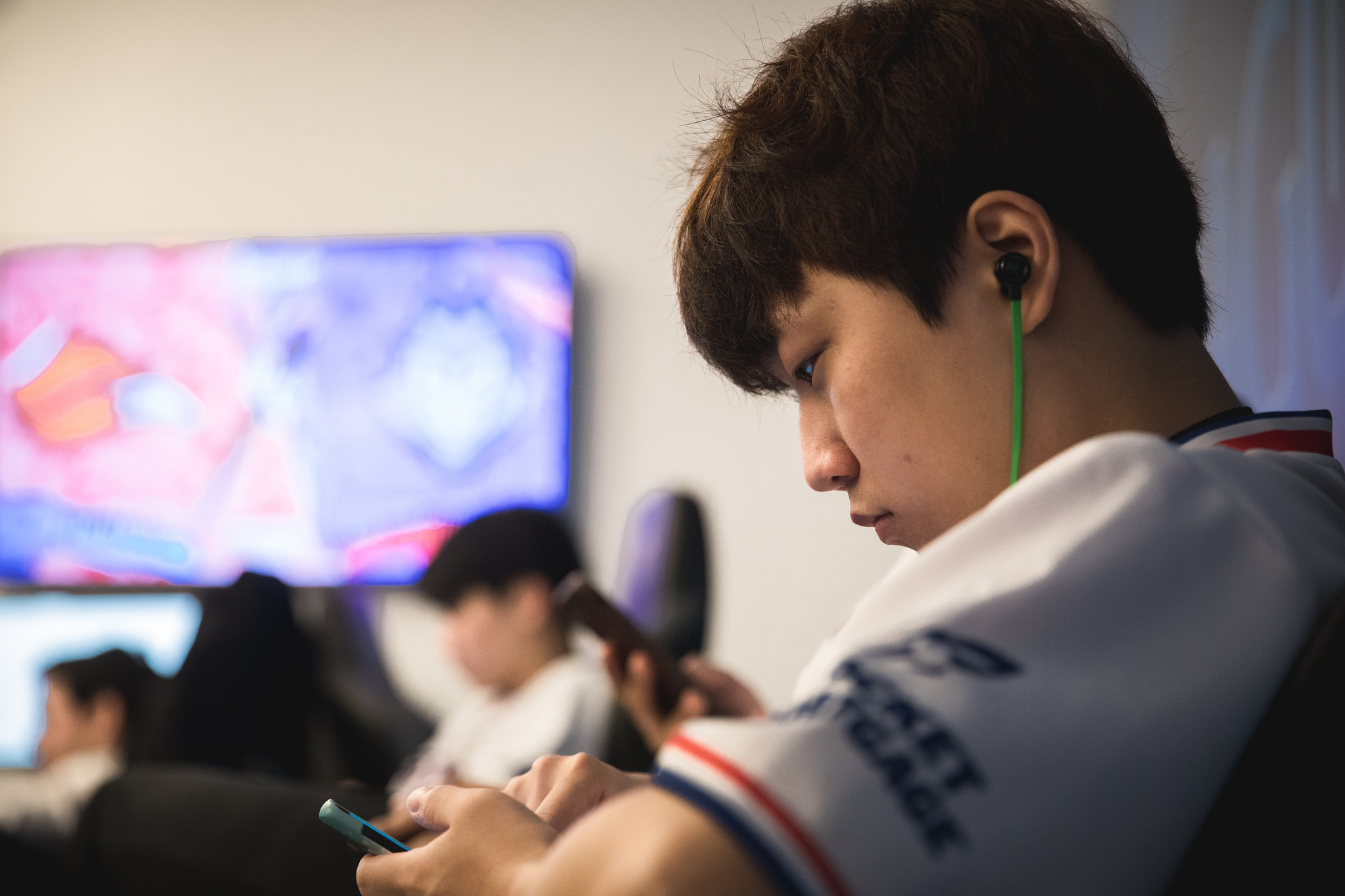 100 Thieves top laner Kim "Ssumday" Chan-ho might have been thinking about how maybe he could've beaten Europe if he played more, or maybe he was just listening to some rad tunes.
5) They may have lost, but dang that's a nice shot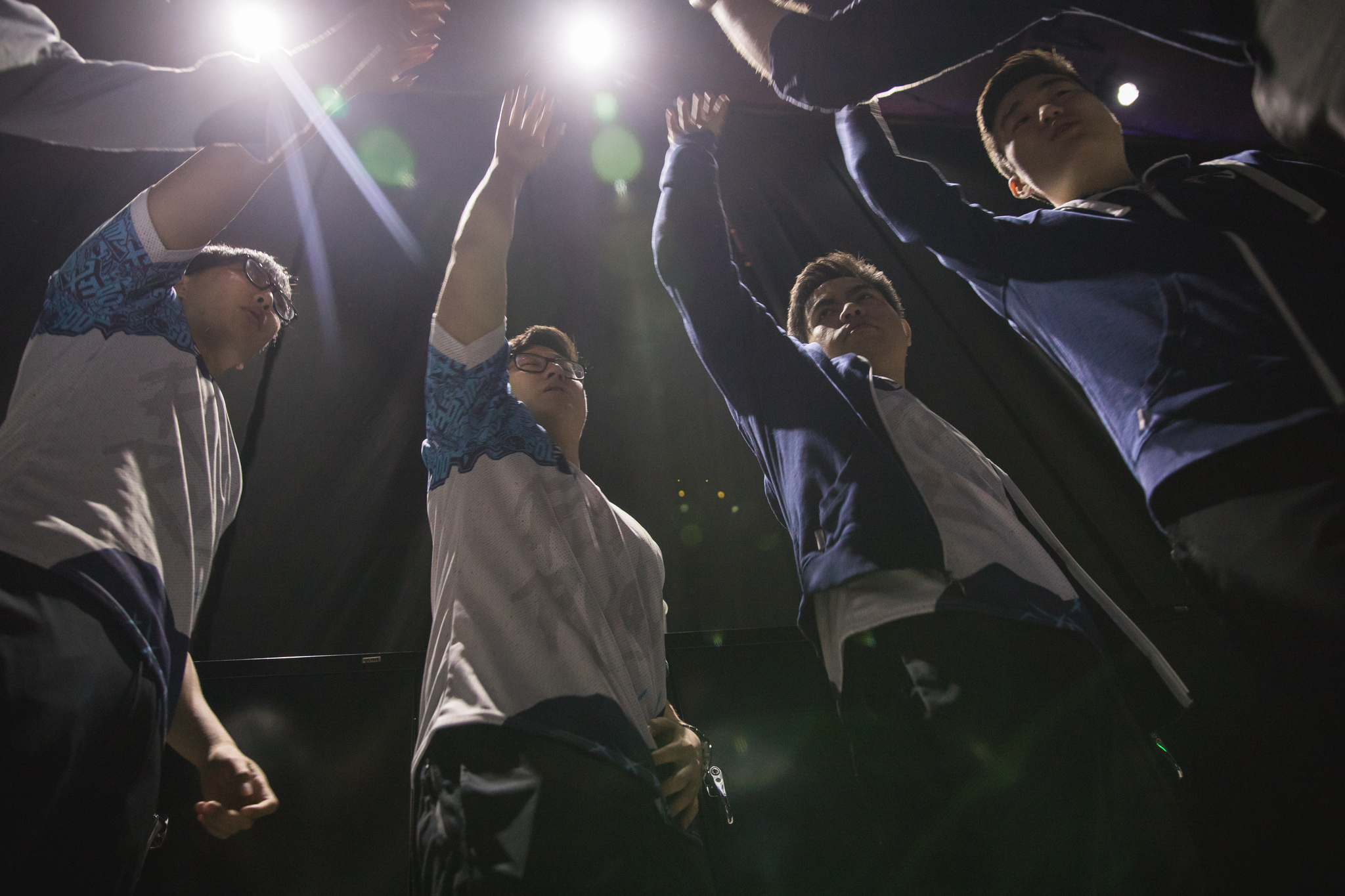 Yeah, that's about it.
4) EU united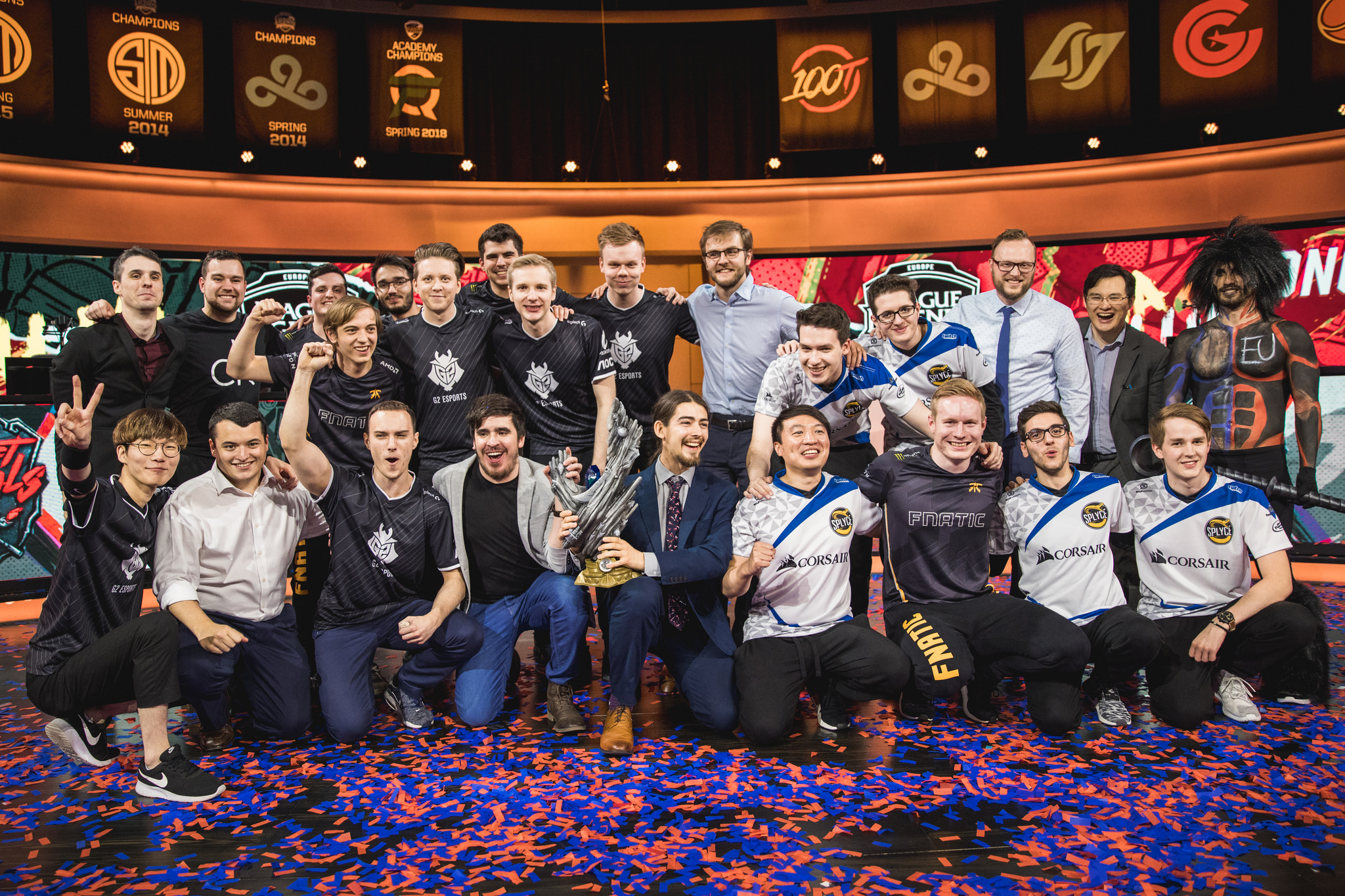 Nothing brings rivals together like the thought of stomping all over the hearts of salty NA LCS fans. EU was all smiles as they posed with the trophy while the NA teams were probably off sulking in a corner. For shame.
3) Levi's NA debut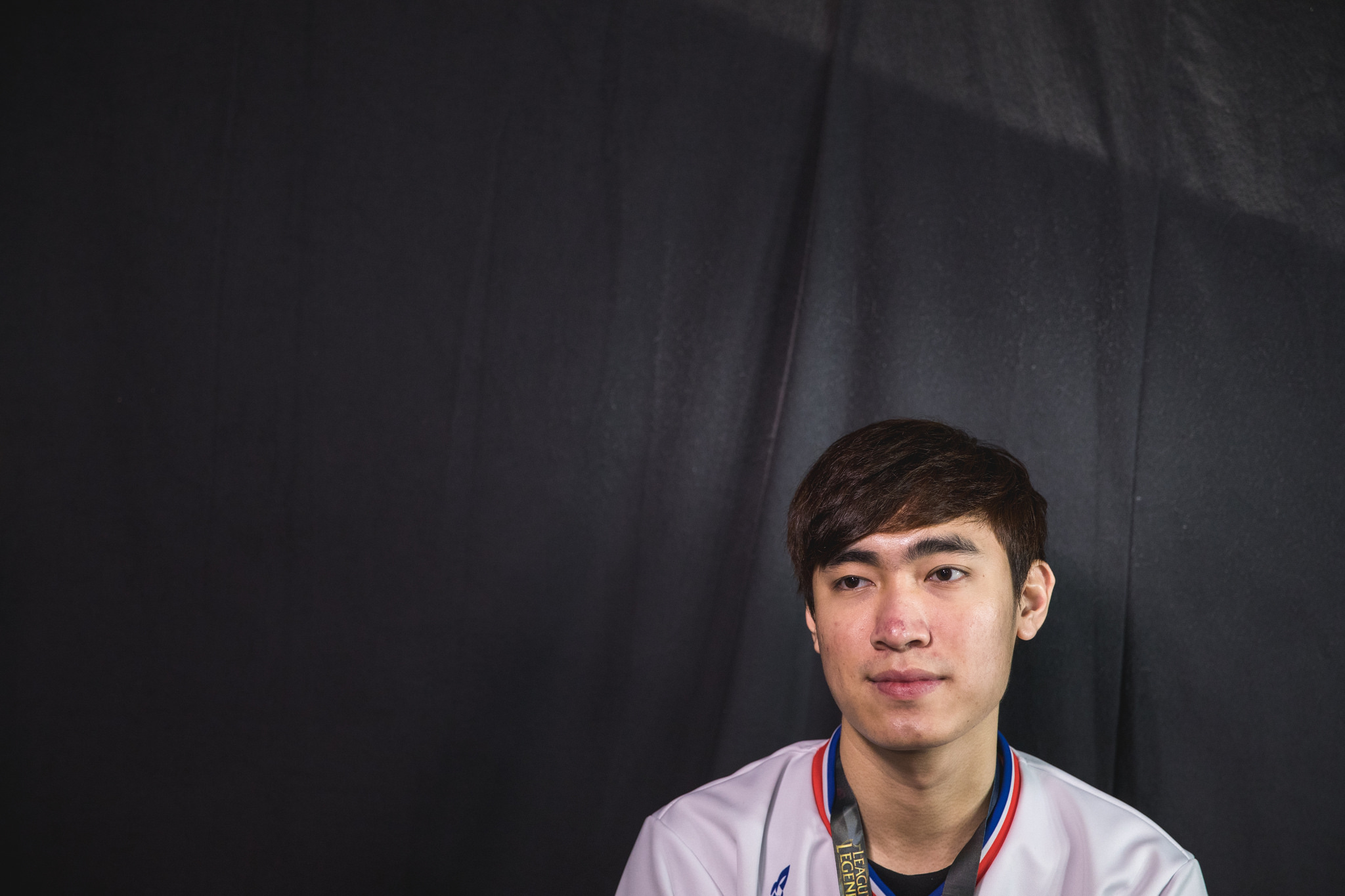 100 Thieves' Academy jungler Đỗ "Levi" Duy Khánh built a name for himself as a world-class player on Vietnam team GIGABYTE Marines, but Rift Rivals was his first international event for a North American team. With the recent departure of William "Meteos" Harman from the team, Levi's future as a starter looks a little brighter, although nothing is certain yet.
2) Fnatic are ready, even if Rekkles isn't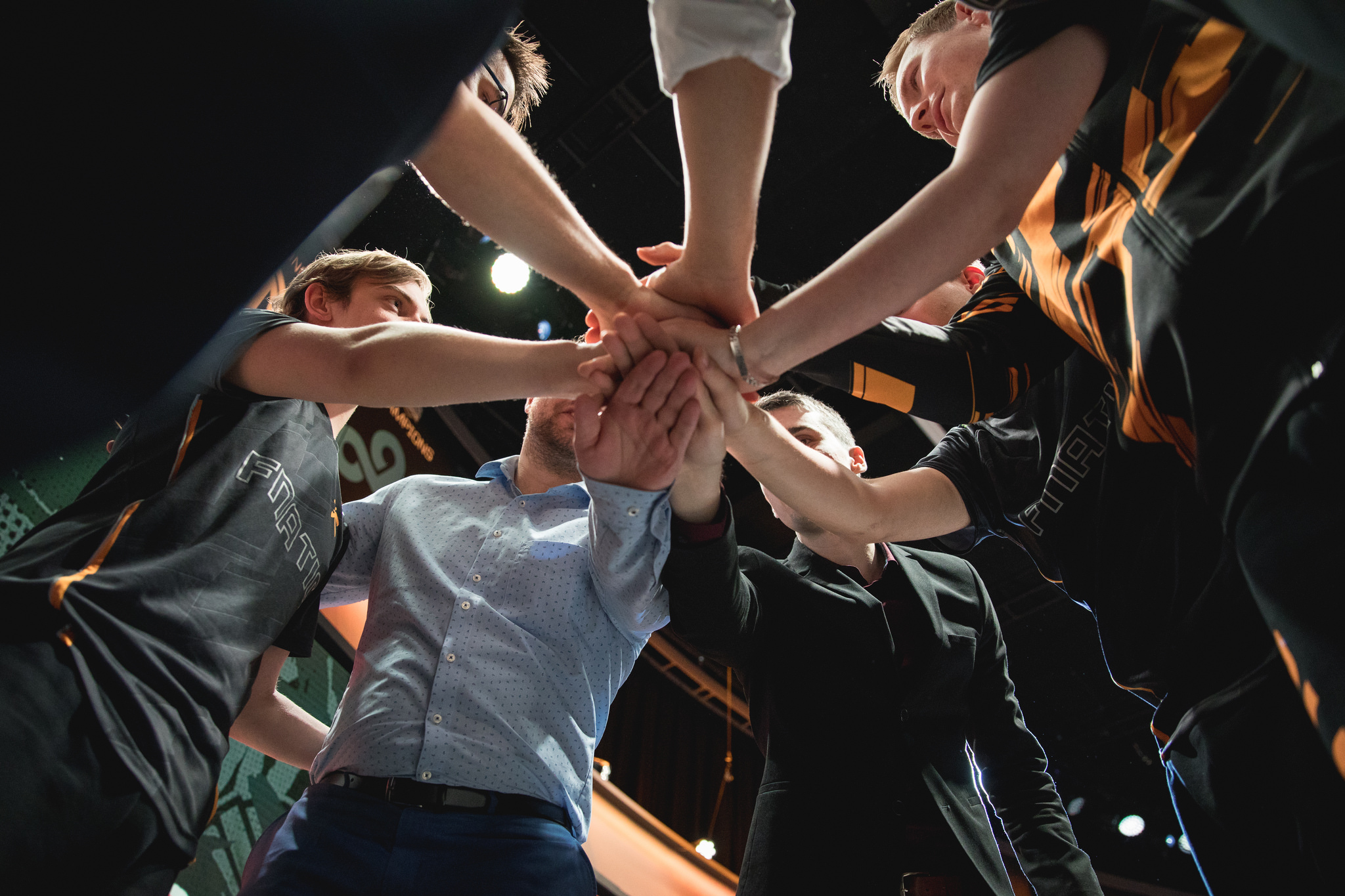 Iconic Fnatic ADC Martin "Rekkles" Larsson may not have been prepared for the current bot lane apocalypse, but the rest of Fnatic was definitely ready to stop NA.
1) Victory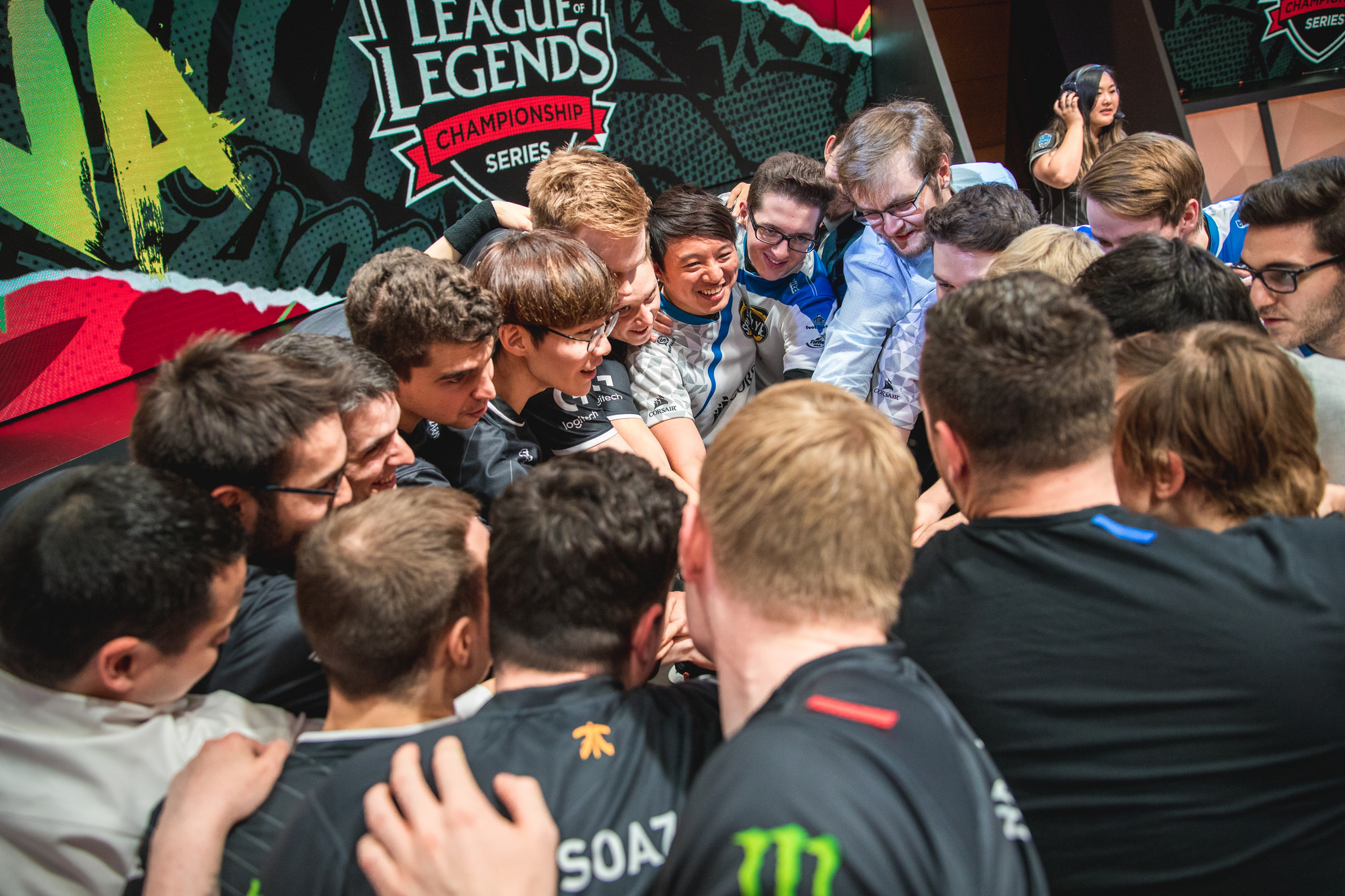 Representatives from the EU LCS come together for one big cheer toward the end of the event. As you can tell, they were all smiles knowing they were definitely one step above the greatest the NA LCS had to offer. EU > NA.