Earlier this week, Blizzard revealed a ton of information about Hearthstone's upcoming solo adventure called the Dalaran Heist.
One thing we learned about is a new Whizzbang-type card that's coming to the game: Zayle, Shadow Cloak.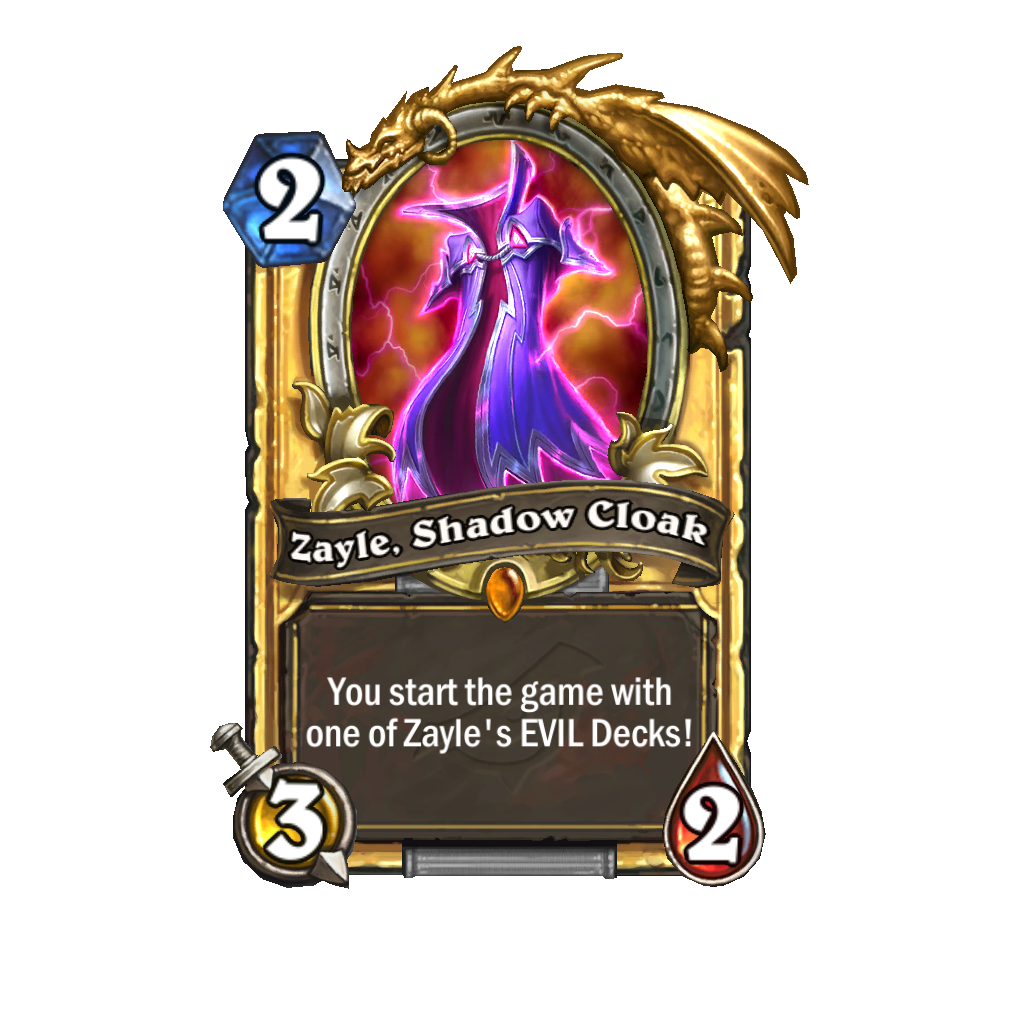 Zayle, Shadow Cloak is a two-cost 3/2 with an effect that will be a blast from the past. Just like Whizbang the Wonderful, Zayle will cause you to the start the game with a pre-built deck. There will be a total of five deck recipes available to Zayle players. Although we don't know yet what the theme of each deck will be, odds are you can expect them to be EVIL.
Zayle is unlocked by owning all five chapters of the Dalaran Heist. The first chapter of the adventure will be available for free, with following chapters costing 700 gold each.

Edit: A previous version of this story said chapters would have to be "completed" in order to unlock Zayle. You only need to own the chapters in order to unlock Zayle.
Chapters will also be available for purchase with real money. Players can buy the complete adventure with all included chapters for $19.99. Even if you buy a chapter ahead of time, though, you'll still have to wait until it's unlocked for play by Blizzard. A new chapter will usually become available for play once per week for a set period of time.
Check out Zayle, Shadow Cloak and all the fun new features coming to Hearthstone with the Dalaran Heist when it drops on May 16.