Introduction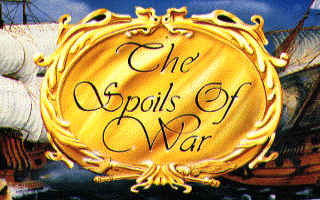 Oh, why hello there. I just want to put you on notice, that I noticed you noticing me. It could be my devilish good looks or my boyish charm or maybe it's our common love you've noticed: all things Hearthstone!
Today, we're discussing the pirate's bounty, the dragon's horde, the spoils of war! It's hard to believe that it's already been well over a year ago that Blizzard introduced us with the Grand Tournament expansion set and with it a new tiered reward system for the game itself.
It was a nice little added polish to the game that allowed every player to strive for greatness; the better achievements made upon the ladder the more abundant the rewards at of every season! Depending on the rung you're able to reach, each treasure chest contains crafting dust, various cards to fill out your collection, Golden card variations to help you boost your card pool even further, the higher you're climb the more of everything you'll receive.
With over a year behind us now, since this reward system was introduced I've gotten a pretty good handle on what exactly you can come to expect to receive for hitting the various rungs on the ladder every season. So, if you'd like to know what you're competing for outside of hitting Legend every month, as well as what precedence you'll need set in order to lay claim to your treasure for your collection feel free to take a gander through my article at the spoils of war:
Rank 16-20: Shieldbearer's Footlocker
Ah, yes the bottom feeder reward. If you fall into this tier I apologize and mean no offense, I'm simply having a bit of fun with this, albeit at your expense. Here is what you can expect from the Shieldbearer's Foot Locker:
1 x Golden Common
5-25 Arcane Dust
Seasonal Card Back
Rank 11-15: Guardian's Chest
Well, at least in this tier you're better some but still trailing behind most. Take a look at what awaits you at season's end:
1 x Golden Common
1 x Golden Rare
5-25 Arcane Dust
Seasonal Card Back
Rank 6-10: Ogre Magi's Stash
If these ranking structures were the grades on term papers the Ogre Magi's Stash would be rated a "B" as it pertains to reaching legend or the next reward tier. Have a closer look and see what you have to look forward to:
2 x Golden Commons
1 x Golden Rare
5-25 Arcane Dust
Seasonal Card Back
Rank 1-5: Sea Giant's Treasure
Now, you're considered one of the elite. Here, all you need are a few minor tweaks to your game and you're certainly going to hit Legend in a season or two. Maybe all you need is a bit more time dedication, or consider a hiring a professional coach for an evaluation of how you're playing. It's not your deck construction or deck choices that are you keeping you out of that Legendary circle. Have a gander at the prizes that await:
2 x Golden Common
1 x Golden Epic
5-25 Arcane Dust
Seasonal Card Back
Rank Legend: Sea Giant's Treasure
If you play Hearthstone, and you're on the ladder this, ladies and gentle is why you play. Reaching this tier is mecca. In addition to reaching the achievement itself, take a look below to see what goodies you can expect when the timer goes off the last day of the season:
3 x Golden Commons
1 x Golden Epic
5-25 Arcane Dust
Seasonal Card Back
Conclusion
As a side note I'd like to add that the amount of Arcane dust you receive has virtually nothing to do with the tier. A bottom feeder could get 25 where a Legend player could receive 5 the very same season. It's completely RNG.
Also, keep in mind Blizzard has engineered the rewards system so that it logs your highest reward tier that was accomplished each season, so don't stop playing if you lose some matches and you're worried about missing out on some on those extravagances. You'll always be rewarded for the highest rung you reach on the ladder.
Some food for thought, you might want to consider dusting those Golden card rewards if you've already established 2 vanilla versions in your collection, or they're 2 cards you don't really need in your collection or won't put to use anyway. I've written a better, more extensive write up on my personal opinion on Golden cards as well as some price saving tips you can apply to save some real world money while still enjoying our common love, which you can enjoy by clicking HERE.
Well, friends I guess that's it. Until, next time!