This month marked the beginning of Hearthstone's Year of the Dragon.
Blizzard is saying goodbye to its predecessor by introducing a limited time card bundle.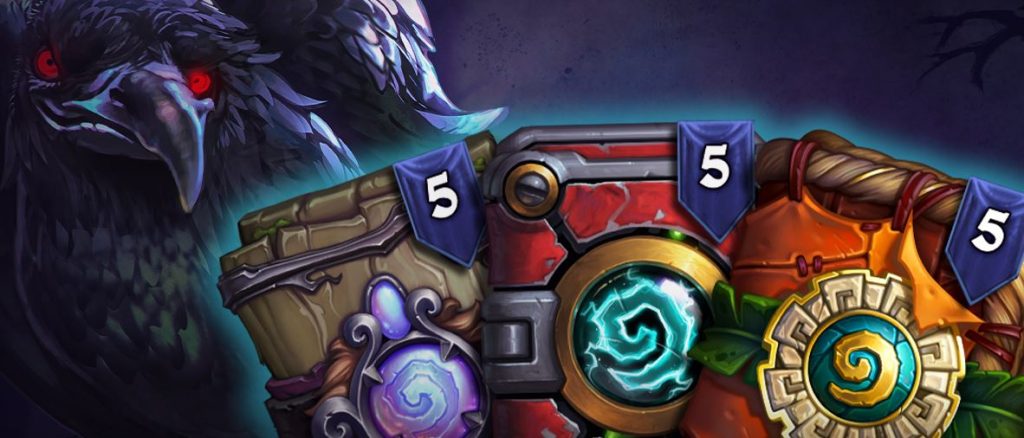 The new Raven bundle will include 15 packs and will cost you $9.99. This means players will be getting over double the value when compared to the standard seven-pack purchase of the same price.
The bundle includes five packs from three sets that debuted during the Year of the Raven. Players who purchase the bundle will get packs from the Witchwood, Boomsday, and Rastakhan's Rumble expansions respectively. Each of these expansions is still available for use in Standard play, so purchasing the bundle actually gives you a chance of finding a card that might be included in a current top-tier deck.
The Year of the Raven was an interesting time for Hearthstone and will undoubtedly be remembered as the year Odd and Even decks reigned supreme. Thankfully, Blizzard decided to send Genn and Baku to the Hall of Fame which means the Odd and Even archetypes they created are no longer available for play in Standard. This gives us the opportunity to test the other cards from Year of the Raven in a Standard environment where Odd and Even decks aren't an issue.
The Raven Bundle released today and will be available for purchase until May 2.