Hearthstone's Arena mode is getting some new unique cards as part of an upcoming event—and they are absolutely bonkers.
There are 28 cards in total that will be added to the Arena pool on June 11. They are part of the Taverns of Time event, and are only available until July 3.
The cards range from powerful class spells to insane neutral minions, so there's a good chance you'll hit one of these cards no matter what class you choose.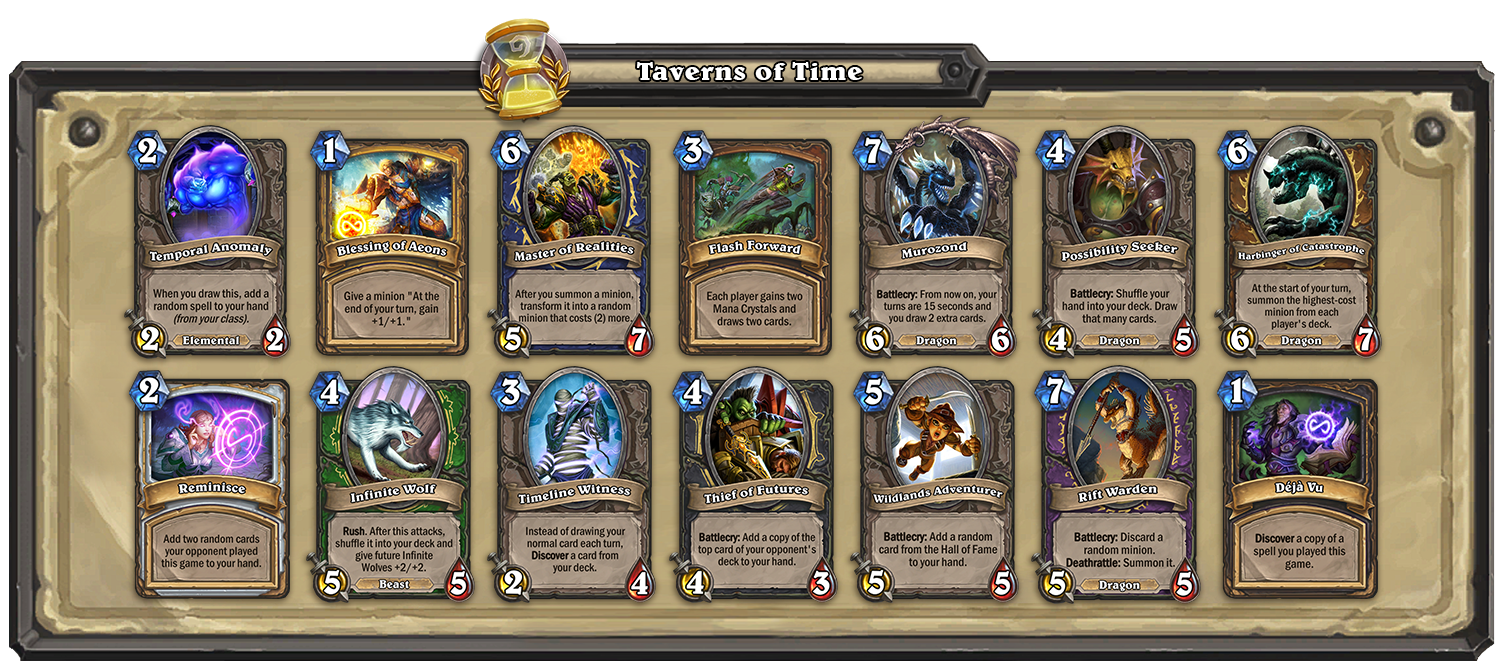 The standouts include Infinite Wolf, a four mana 5/5 Rush minion that puts a copy of itself in your deck when it attacks. It also gives all future copies +2/+2 for an insane stacking buff. Master of Realities is a pretty insane evolving card too. Some of them aren't as exciting but are equally cool from a deckbuilding perspective, like Deja Vu—that Discovers a copy of a spell you played that game.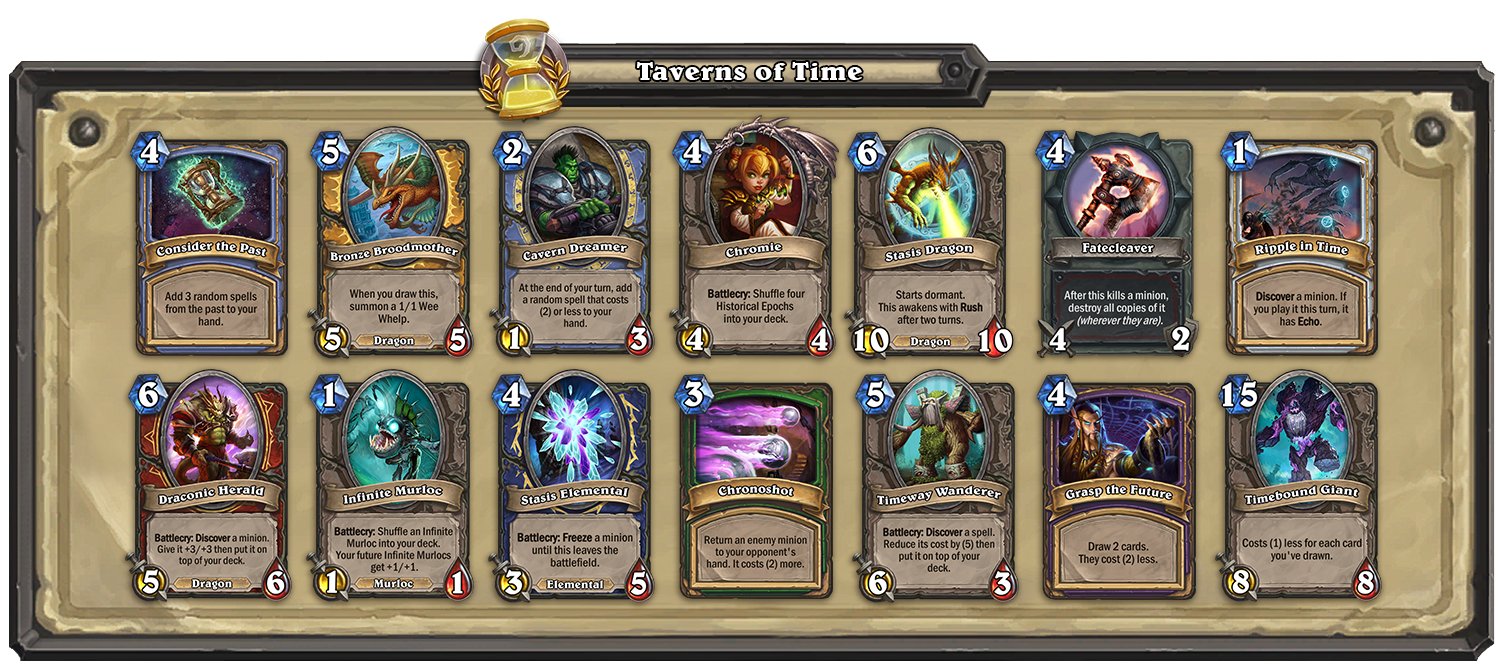 Heroes of the Storm fans will instantly recognize Chromie as playable hero from that game. She adds four unique spells into your deck. They all cost four mana, and you can see them here. Timebound Giant is pretty awesome too, reducing in cost for each card you've drawn. Chronoshot is nice, it's effect is basically Freezing Trap.
This is the second time unique cards have been added to Arena. The first trenche were voted on by Blizzcon attendees last year, and added a few months later for a limited time. Blizzard is clearly committed to making Arena more interesting this year, so expect more events like this moving forward.