Blizzard has revealed two more cards that will be added to the world of Hearthstone in next week's expansion, Knights of the Frozen Throne.
Webweave is a five-mana Druid spell that summons two 1/2 Poisonous Spiders.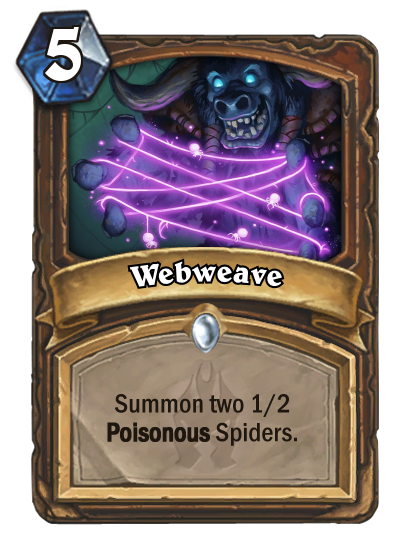 It seems like Druid has a Taunt theme in this expansion—so this spell could be used to improve your board control. If you have a Taunt minion on the field with these two Poisonous Spiders, your opponent would have to use some effects or spells on 1/2 minions in order prevent you from trading however you want.
Saronite Chain Gang was also revealed earlier today. It's a four-mana 2/3 neutral minion with Taunt and the Battlecry ability to summon a copy of this minion.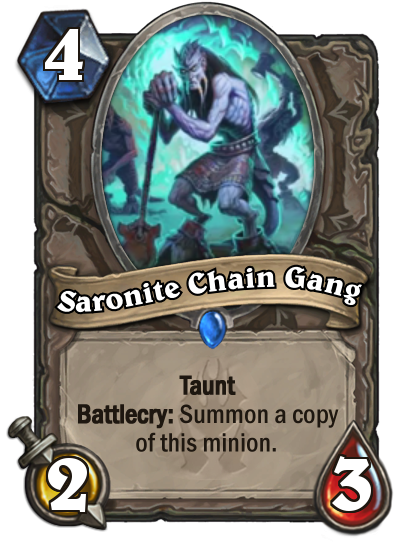 This card seems comparable to Feral Spirit, which also gives you two 2/3 Taunt minions—but Feral Spirit is a three-mana spell instead of a four-mana minion.
Hearthstone players can't wait to try out all of the new Knights of the Frozen Throne cards when this expansion is released on Aug. 10.