A new year brings with it a new season of competitive play for Hearthstone. Not only does this mean a new season for players across the globe, but a new series of tournaments for the pros to compete in.

There is a lot of top level competitive Hearthstone play going on right now, and figuring out how to watch it all can be a hassle. Here is a short guide on how you can track down and watch some of the best Hearthstone play that's going to be available this month.

The first big Hearthstone tournament of the year comes Saturday, January 12 and Sunday, January 13. This will be the Hearthstone Championship Tour Winter Playoffs for Europe. If you live in America and want to catch the show you'll want to be up extra early or extra late. The tournament starts at 3am CT. The tournament can be viewed on Hearthstone's official Twitch channel.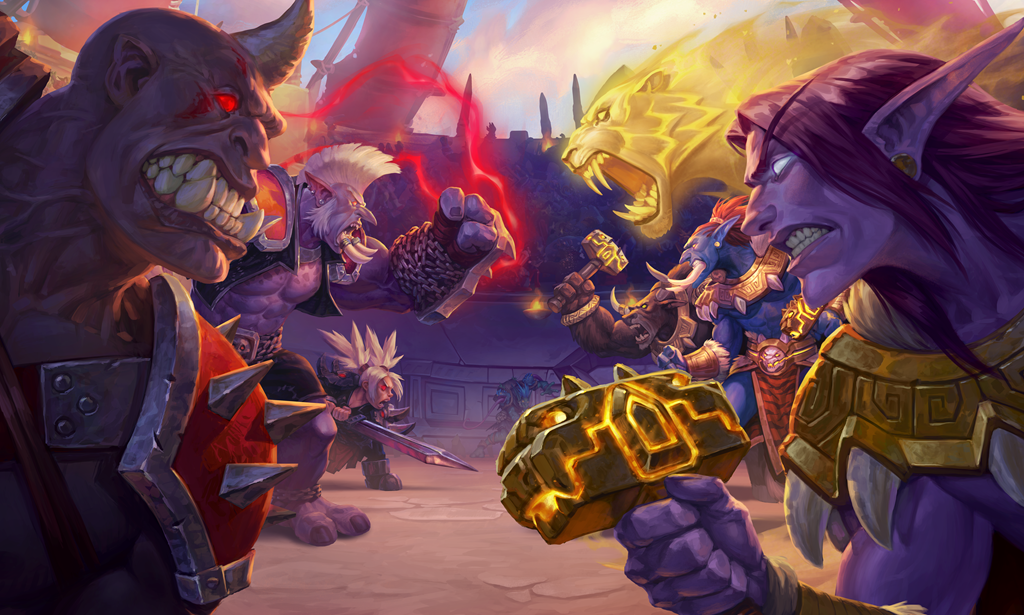 During the HCT Winter Playoffs, players will be competing against the best in their region for four spots in the Winter Finals. Although a list of competitors for the tournament has yet to be released, Europe is a strong region and is sure to deliver some exciting game play.
The HCT Winter Playoffs for the America's will be held on January 19 and 20. Folks who are stateside will be pleased to know these start at a more reasonable hour. You can tune in to Hearthstone's Twitch channel and catch this series of games streaming at 10am CT.
The HCT utilizes the Swiss tournament format. Players compete in seven rounds of Swiss to advance to the dual tournament top eight playoff bracket. The top two players from each group will move on to play in the season Championship.

The semifinals and finals will not be played. Matches are best-of-five with one ban in the Conquest format, and players are only allowed to use cards from the Standard rotation. There are separate Wild tournaments being held at a later date for players who enjoy more cards than what the Standard rotation has to offer.

Stay plugged into Dot Esports for information regarding the HCT Winter Playoffs, as well as the HCT World Championship coming in April.