The new yearly rotation is coming to Hearthstone, and today, Blizzard revealed a plethora of details about it, including its name: The Year of the Dragon.
The first expansion to release in 2019, which is expected to come in April, will mark the beginning of the new year. Blizzard also announced a number of additional details about the coming year, including a new approach to single player content, as well as a number of general updates that will be introduced to the game.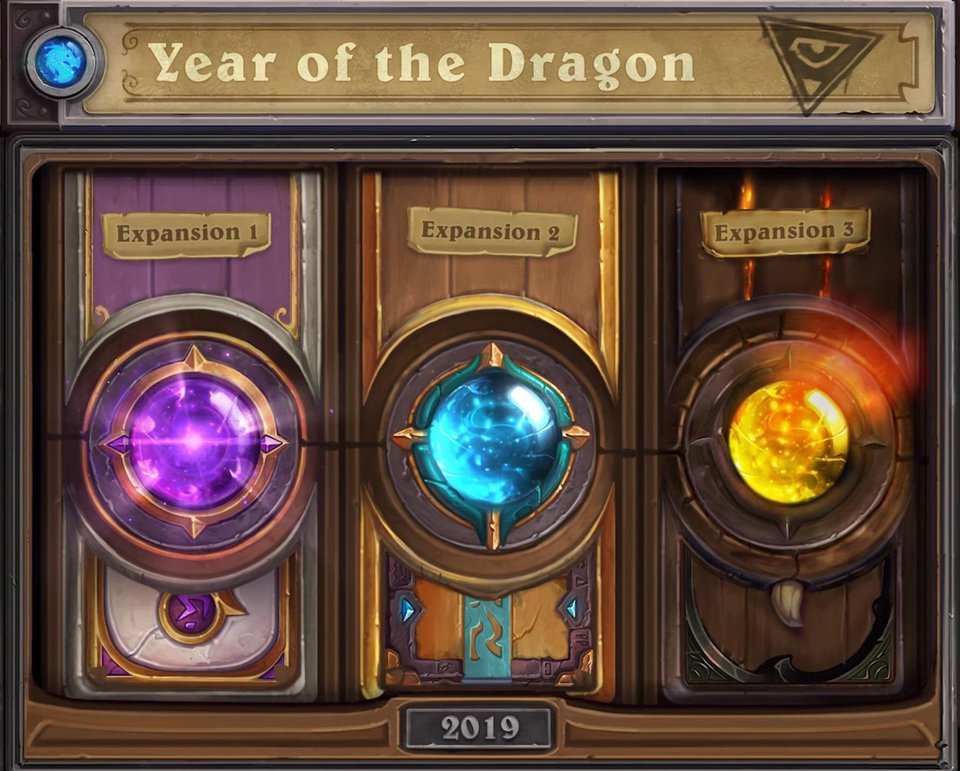 Blizzard wants solo content in Hearthstone to tell a year-long story. The team will be implementing this by making sure that all three Year of the Dragon expansions are connected in some way. Previously in the game, expansions have acted as complete standalone products. Going forward, the themes and solo mode for each expansion will be more closely associated.
In a video posted to the official Hearthstone YouTube channel, executive producer Chris Sigaty said this long-running story theme is something that people on the development team have been incredibly excited about. Sigaty also said he believes having the three expansions tell one overarching story will provide players with a richer experience overall.
On the card side of things, Blizzard said it wants to continue to address classic and basic cards that appear to be too powerful. Hearthstone creative director Ben Thompson did stress, however, that in doing so, the team hopes to continue to improve class identity while also respecting the mechanics that founded each class.
As far as quality of life improvements go, the team will be adding a feature that allows players to re-roll a legendary quest for a different one. Previously, these quest couldn't be re-rolled, and if you were ill-equipped for the one you were assigned, there was nothing you could do. Sigaty said this change was made as a direct result of player feedback that the team read online.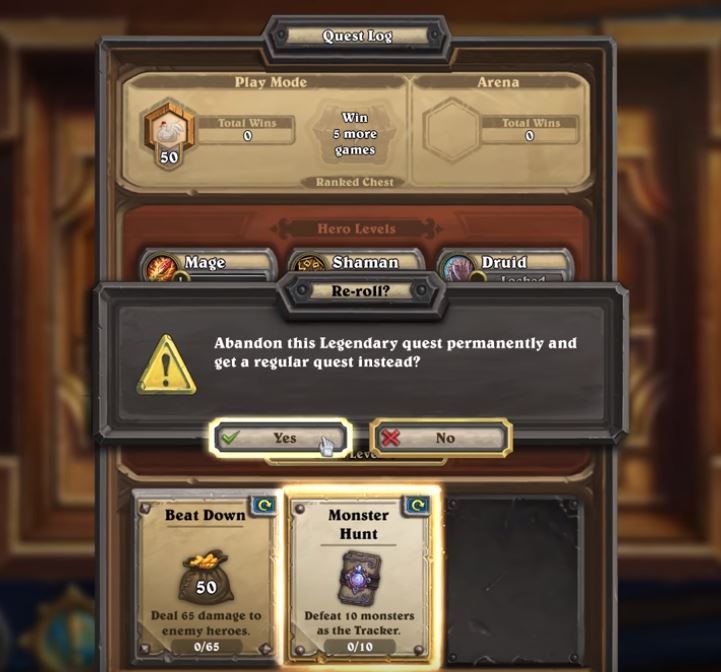 Something else the team said it saw a lot of excitement for online that will be implemented is a random card back option. This will basically allow players to randomly assign a card back from their collection to one of their decks. This will make it much easier for players to showcase a different card back between games as they grind on the competitive ladder.
Blizzard also revealed that it's toying with the idea of adding in-game events to Hearthstone that could potentially shake the meta. While no details have been shared as of yet, this concept could breathe even more new life into Hearthstone as we head into the Year of the Dragon.