The Hearthstone Championship Tour Winter Finals concluded this weekend, which means we now know who will compete at the 2019 World Championship.
Luo "Roger" Shengyuan defeated Raphael "Bunnyhoppor" Peltzer in the finals of the HCT Winter Championship, ending the final round of World Championship qualifiers.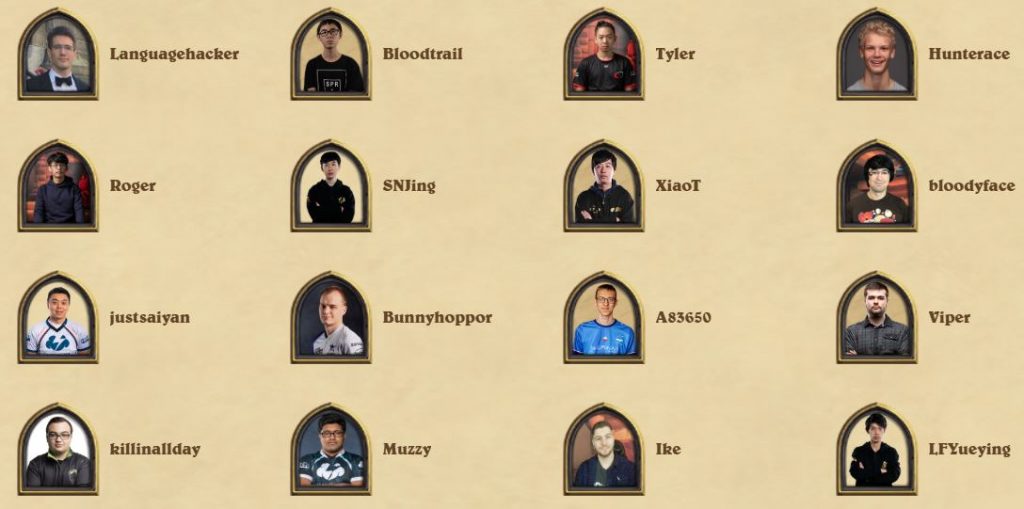 Roger will join 15 other qualifying Hearthstone pros from regions across the globe to make for 16 total competitors. Regions represented at the World Championship will include Europe, the Americas, Chinese-Taipei, China, and Asia-Pacific. The majority of players will be coming from the Americas, which has a total number of six. Europe is sending the next most competitors at four, with China at three, Chinese-Taipei at two, and Asia-Pacific at one.
The group stage for the tournament will take place over its first two days starting on April 24. Elimination and decider matches will be played the following Saturday, with the quarterfinals, semifinals, and grand finals being played on Sunday. This means that on Sunday, April 28, a new Hearthstone world champion will be crowned.
The format for the tournament should be familiar to fans of competitive Hearthstone as it will be best-of-five Conquest. Players get one ban and will use three different decks. A player must win a game with each of his decks in order to win the match. Players will know which classes their opponent has available, but won't know which class their opponent has picked until both have selected a class.

This will be the last Hearthstone tournament for many cards included during the Year of the Raven since many of its expansions soon rotate out. This will also be the last standard format tournament to feature the Odd and Even deck archetypes after they were sent to the Wild format a year early.
This championship tournament should be a thrilling display of everything the Year of the Raven has been about. The tournament will be streamed on the official Hearthstone Twitch channel starting April 28.