Another interesting Beast has been revealed for Hearthstone's upcoming expansion, Rastakhan's Rumble.
Gurubashi Chicken is a one-mana Beast with one Attack and one Health. Although it has very weak stats, this card does have the new Overkill ability, which will allow Gurubashi Chicken to gain five Attack.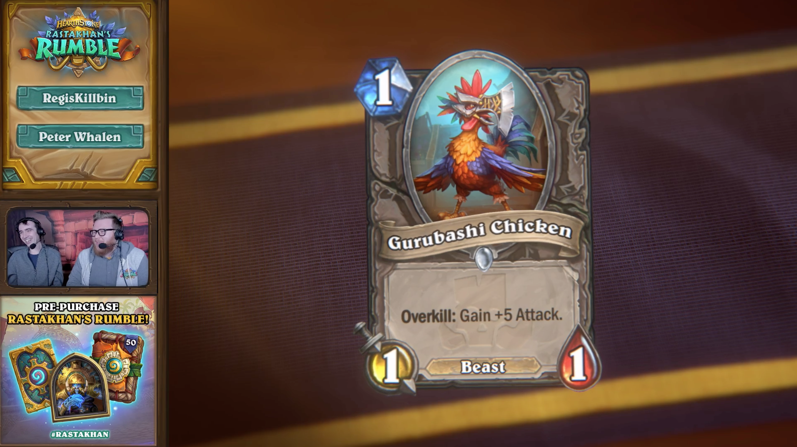 The only catch here, though, is that it'll be difficult to activate this Overkill unless you can previously buff Gurubashi Chicken's Attack. Overkill is a new mechanic that will be added to Hearthstone in this expansion. When a card deals excess lethal damage to an opponent's card, Overkill will activate.
So, in order for Gurubashi Chicken to get its Overkill on its own, it'd have to destroy a minion with zero Health. But, if you power up this card before it attacks, you could also make use of the Overkill ability.
Related: All of the cards revealed from Hearthstone's upcoming expansion, Rastakhan's Rumble

Hearthstone players can already pre-purchase Rastakhan's Rumble. There are two bundle options: One for $20 and another for $50. These pre-purchase bundles will be available until Dec. 4.