One of the last legendary cards in Knights of the Frozen Throne has been revealed.
The card was revealed on a livestream by Ben Brode and Brian Kibler, as the pair played live games with the cards for the first time.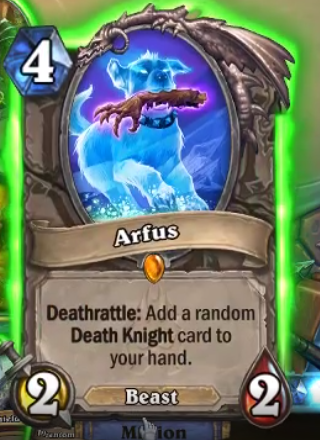 Arfus is totally adorable.
As well as being a heckin' good spirit boy, Arfus is a very interesting card. We thought Frozen Throne was introducing 135 new cards—but it turns out there are some extras hidden in there.
When Arfus dies he adds a random Death Knight card to your hand. Confusingly, these aren't the Death Knight hero cards. Instead they are non-collectible unique cards. Only one was shown of on the stream, but it is super powerful.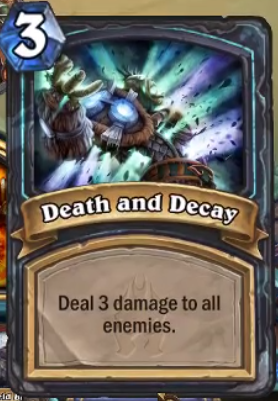 About the author