Blizzard has capped off a month of Hallow's End themed fun with the announcement of Hearthstone's next expansion, Madness at the Darkmoon Faire.
Alongside the expansion announcement, Blizzard revealed a variety of Legendaries, as well as a new keyword, Corrupt. Cards with Corrupt become Corrupted after you play a card of higher cost with it in your hand. The new Legendary minion Y'Shaarj, the Defiler brings huge support for the Corrupt keyword and will likely spawn a number of interesting decks.
Y'Shaarj is joined by a host of Old Gods that some fans might recognize from Azeroth's past. If you played Hearthstone during Whispers of the Old Gods, then you likely recognize C'Thun and his crew. Alternatively, if you're someone who raided during Battle for Azeroth in Hearthstone's parent game World of Warcraft, you've been dealing with Old Gods for months.
Here are all of the Legendaries revealed from the next Hearthstone expansion.
Kiri, Chosen of Elune
C'Thun, the Shattered
Y'Shaarj, the Defiler
Silas Darkmoon
Yogg-Saron, Master of Fate
N'Zoth, God of the Deep
Maxima Blastenheimer
Il'gynoth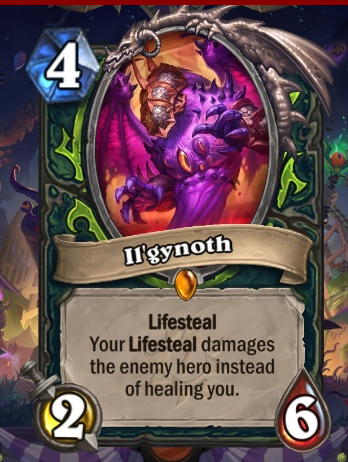 Ringmaster Whatley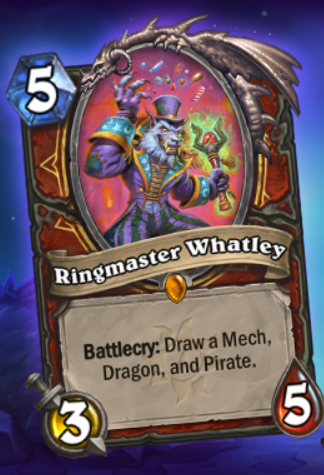 E.T.C God of Metal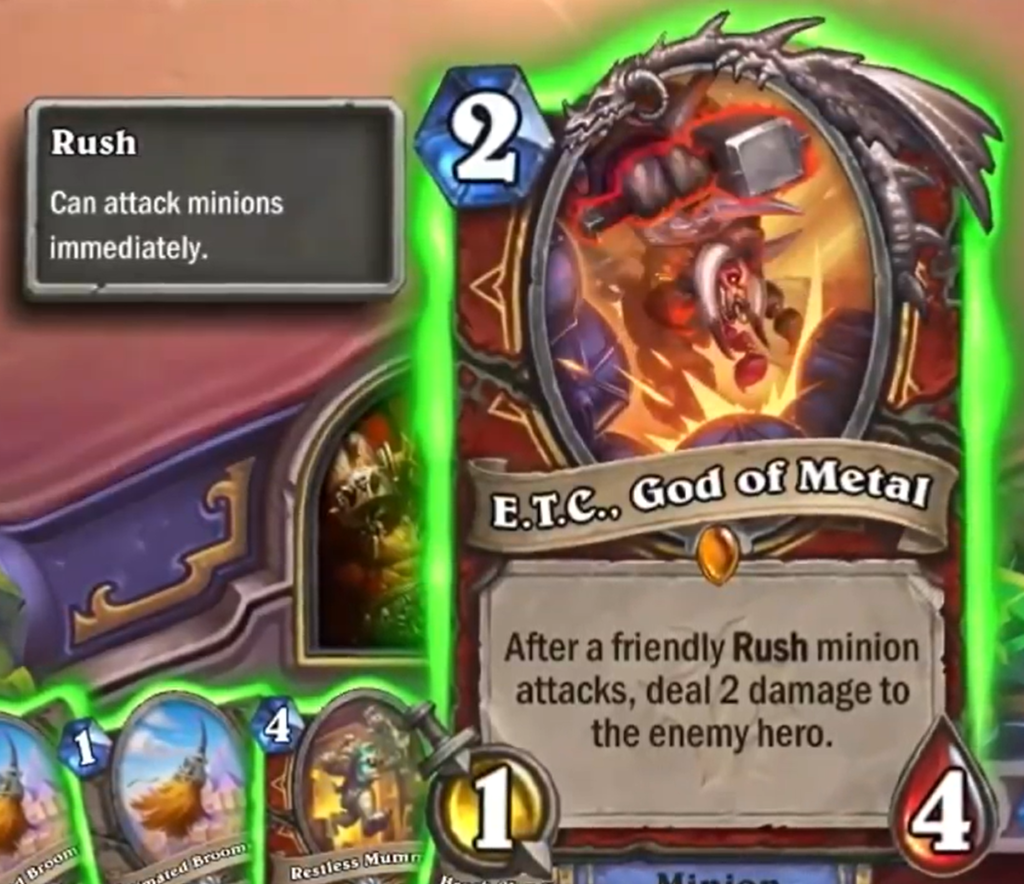 The Nameless One
High Exarch Yrel
Grand Empress Shek'zara
Zai, the Incredible
Lothraxion the Redeemed
Deck of Chaos
Rinling's Rifle
Tenwu of the Red Smoke
Greybough
Sayge, Seer of Darkmoon
Deck of Lunacy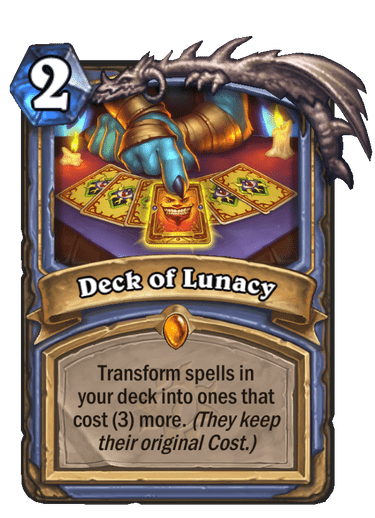 Grand Totem Eys'or
Tickatus
Inara Stormcrash
G'huun the Blood God
You can pick up the Madness at the Darkmoon Faire Mega Bundle to snag 80 packs and a host of extras for $79.99. You can dive in and take these Legendaries for a spin when Madness at the Darkmoon Faire goes live on Nov. 17.
---
This article will be updated with all of the new Legendaries as they're revealed.