The next card in Hearthstone's Kobolds and Catacombs expansion is called Elven Minstrel.
The Rogue card was revealed on Nov. 28 by Argentinian Hearthstone pro Facundo "Nalguidan" Pruzzo. "Combo: Draw two minions from your deck," the card reads. It's a simple card with that's really usable in-game.
Related: Two new Warrior cards revealed for Kobolds and Catacombs expansion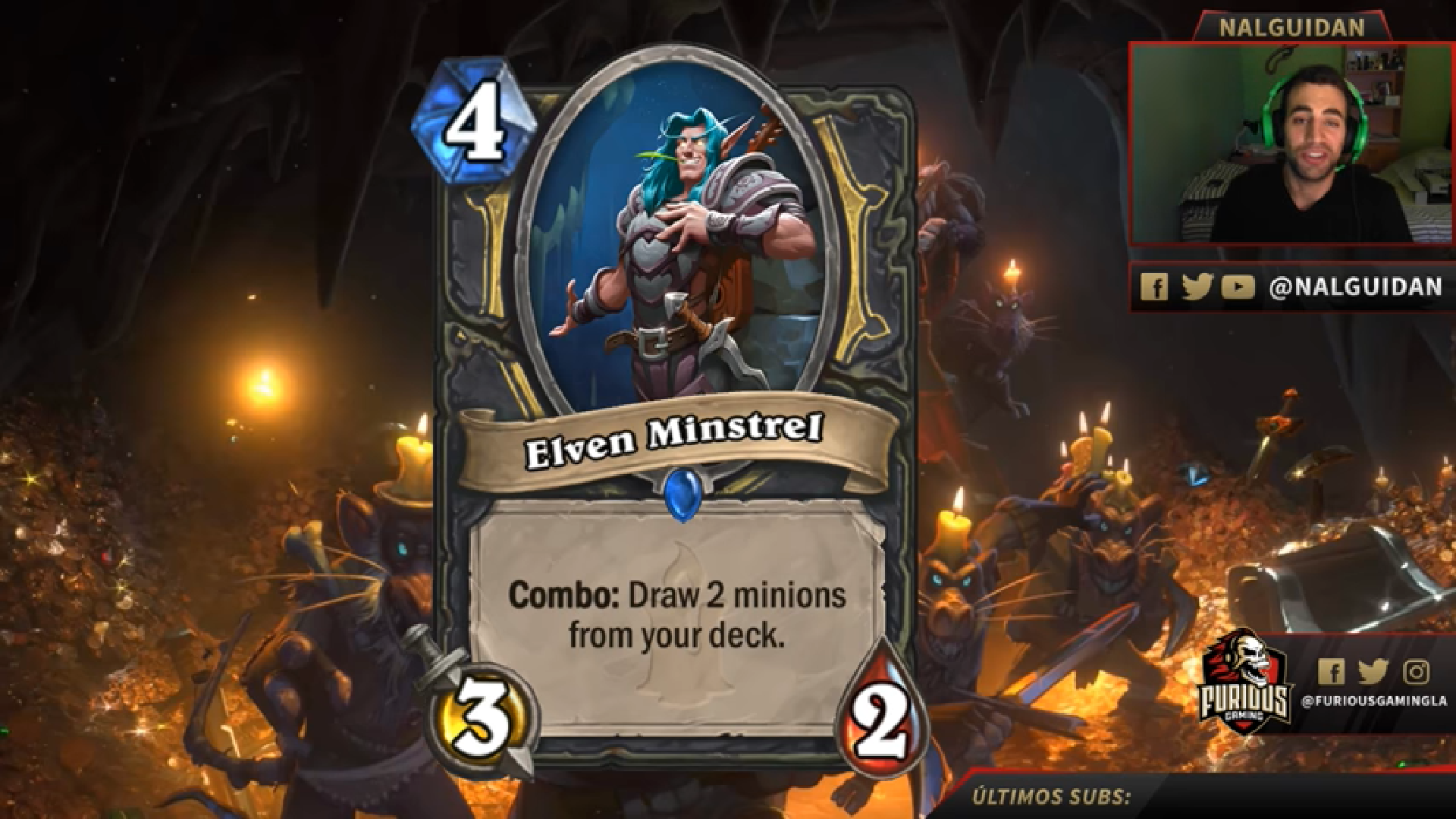 The new card is pretty strong, as card advantages are typically important in Hearthstone. Plenty of Rogue cards are low cost and can enable Elven Minstrel's combination ability. Elven Minstrel may also help the Quest Rogue set—which, coincidentally, seems to have gotten a bunch of good cards in Kobolds and Catacombs.
Hearthstone expansion Kobolds and Catacombs releases Dec. 7. Players can preorder the cards now, but won't be able to open them until launch.