Hearthstone is getting a brand new single player mode, Dungeon Run. And it looks pretty cool.
The new mode will arrive with the next expansion, Kobolds and Catacombs, and it's unlike any previous Hearthstone PvE content. It's totally free to play, requiring no cards in your collection.
So how does it work?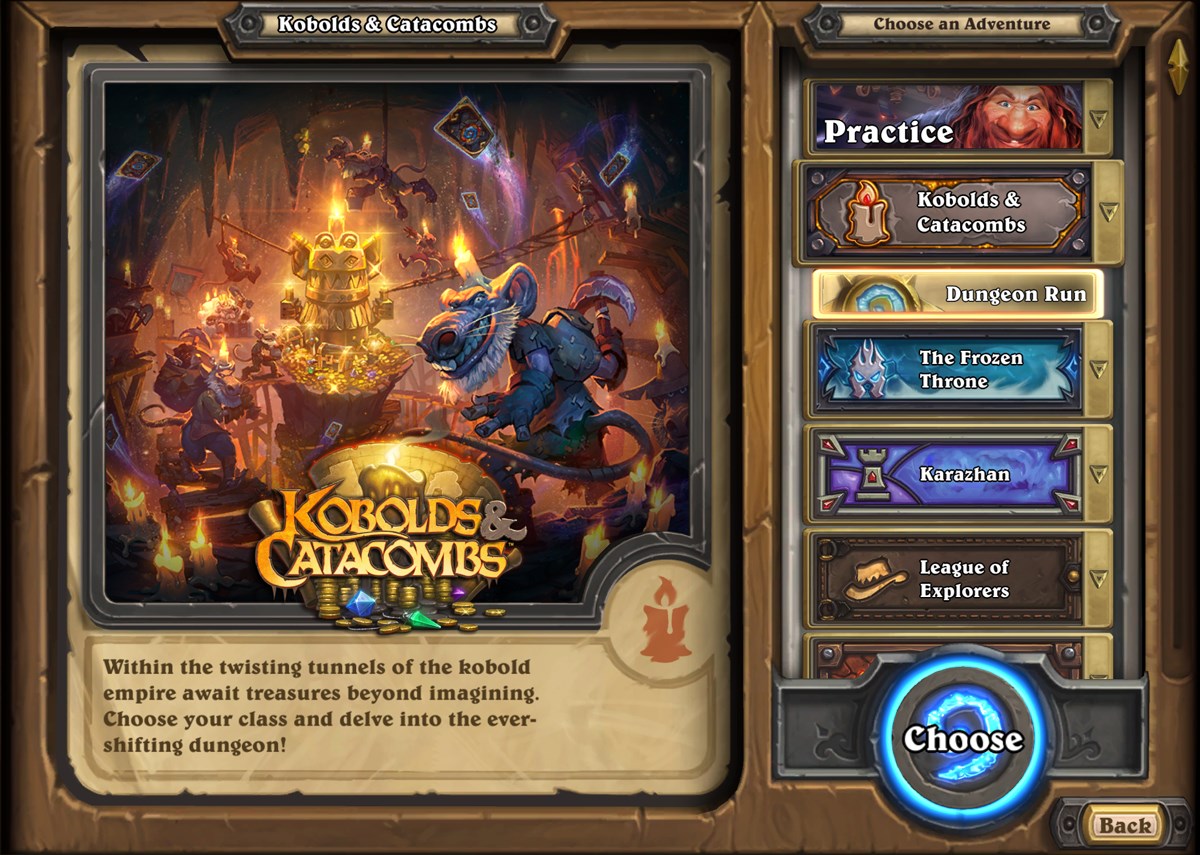 The new mode lives in the Solo Adventures category, alongside the practice mode and the previous adventures and missions. But that's where the similarities end.
Players can choose any of the nine classes, starting with a pre-made 12-card deck. Those decks are not dependent on your collection, meaning every player has the same access to the mode.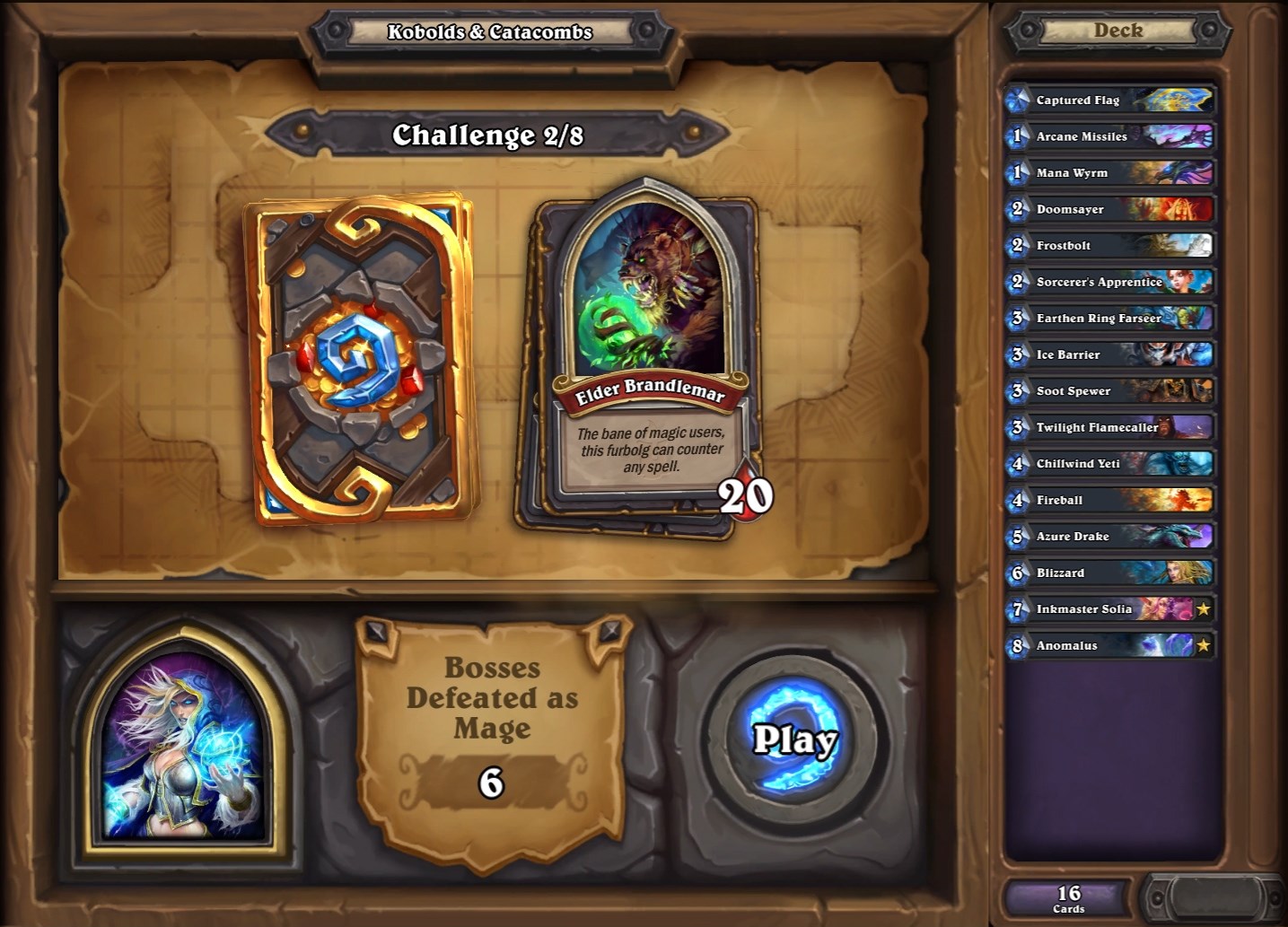 You will then be drawn against a random boss from a selection of reportedly over four dozen. These bosses have differing hero powers and life totals, and are unique to the Dungeon Run mode.
They start out pretty easy. At BlizzCon, part of the Inn-Vitational involved the teams playing the demo that was available on the show floor. Unfortunately this meant we were treated to professional players against only the three easiest bosses. Some of those early combinations can get tricky, but generally they "pretty free" according to BlizzCon caster Simon "Sottle" Welch.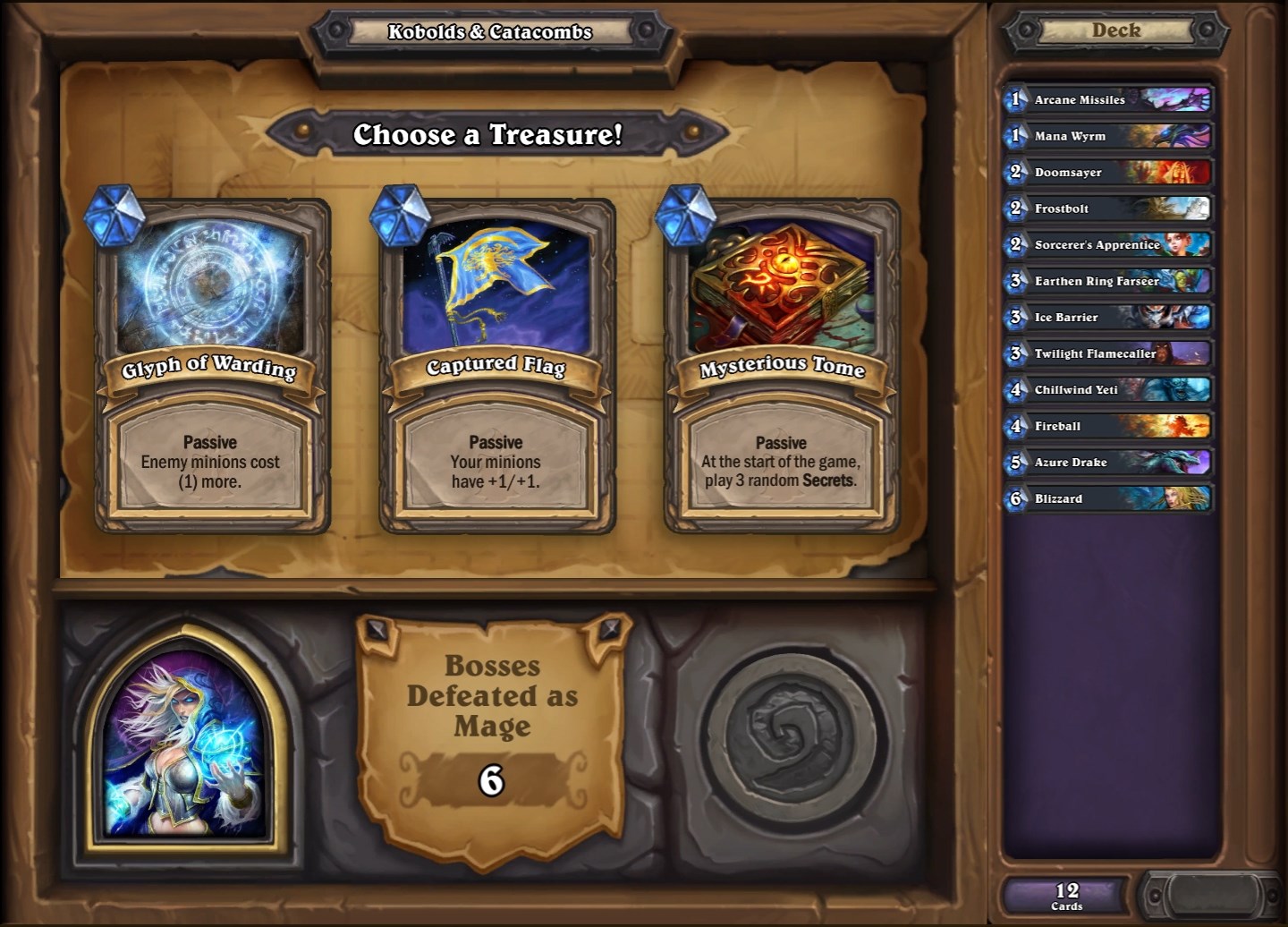 After every win, you can add cards to your deck. Sometimes you'll be given the option of Treasure cards, extremely powerful cards unique to Dungeon Run. There are 16 of those—some are passive like the ones in the picture, while others have mana costs.
Related: Here are all the super powerful treasure cards from Hearthstone's new Dungeon Run mode
Even when you don't get the Treasure option though, you can add a chunk of themed cards to your deck to build it out.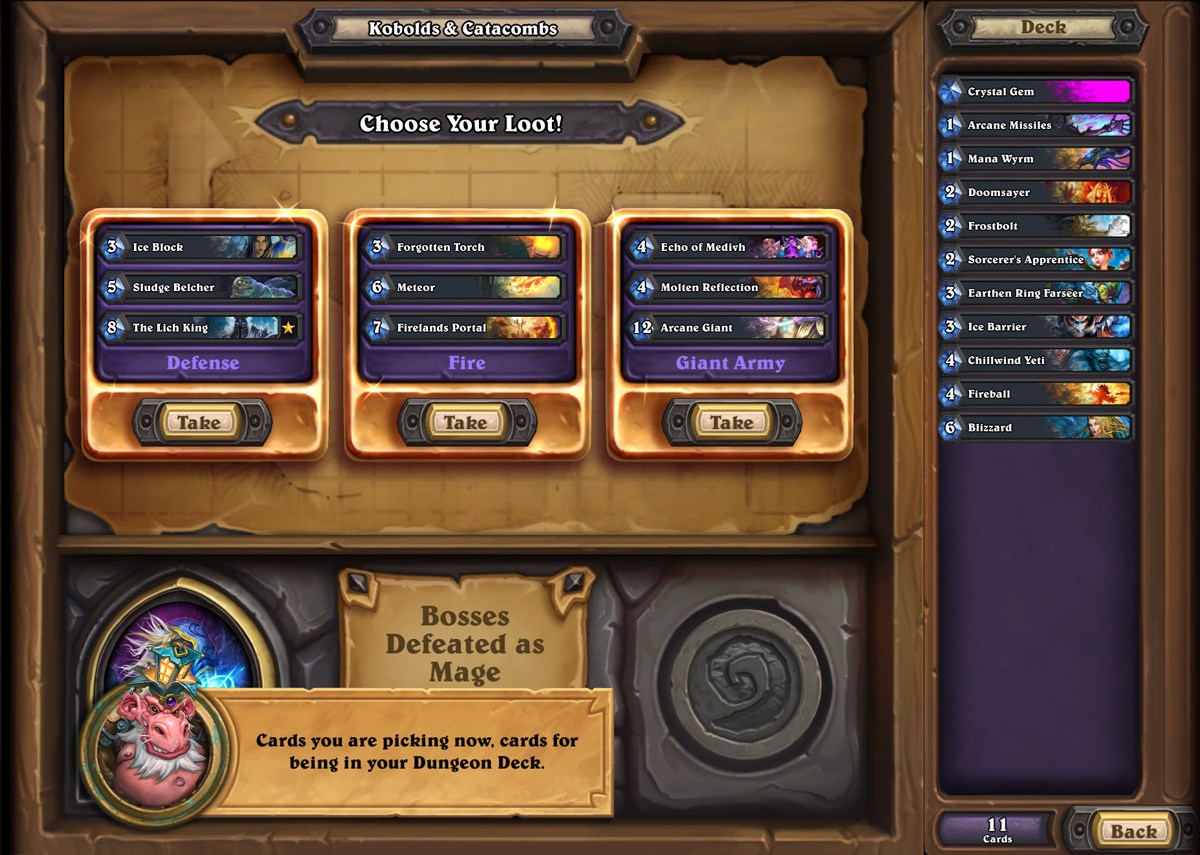 These include cards from every set, and even legendary cards. As your deck builds, so does the power level of the bosses. They will get harder, and the later bosses are supposedly pretty difficult. Each run can last up to eight bosses.
Unlike Arena mode, there are no rewards for simply completing a run in the dungeon. There is however a Kobold-themed cardback on offer for players who complete a run with all nine classes.
Though it doesn't give a full idea of what a deep run will look like, here's some of the gameplay from the Inn-Vitational.
The mode, and the expansion, will arrive some time in December.