Before you dive into the new Dalaran Heist solo campaign, you might want to take a shot at this week's Tavern Brawl, Cloneball.
Cloneball is what you might consider a sport within the world of Hearthstone. According to the Brawl's description, Cloneball is a game played by the legends of Azeroth. Each team consists of random legends cloned four times.
This Brawl is structured as a randomized deck brawl. All players must do to begin is select a class. After selecting a class, the game will generate a deck that's comprised of random neutral and class Legendary minions. Usually a deck can only contain one copy of any given Legendary. During Cloneball, however, decks will contain four copies of each Legendary.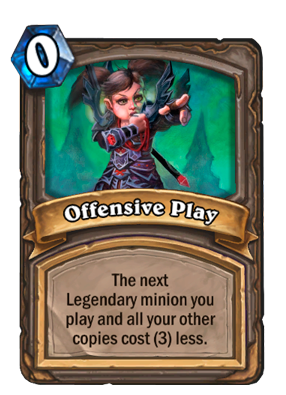 The Brawl will be played in the Wild format, so prepare to see some Legendary minions that are a blast from the past. There will also be an added twist in the form of a card called Offensive Play. This card causes the next Legendary minion you play and all other copies of it to cost three less. Players will receive an Offensive Play card at the start of turns one, three, and five.
Winning your first Brawl of the week will reward a free classic card pack. Cloneball is available to play right now.