The Rise of the Mech event is coming June 3 and looks to bring some explosive changes to Hearthstone's landscape.
These changes will be implemented through buffs coming to a variety of cards that belong to the Boomsday Project expansion.
According to Blizzard's announcement, the twisted tinkerer Blastmaster Boom has been busy in the lab cooking up buffs to cards from every class. The buffs coming with Rise of the Mech will be permanent. The cards will keep their updated stats even after The Boomsday Project expansion rotates out of Standard next year.
Two Boomsday Project cards from each class will receive a slight buff. The Hearthstone team said it decided to make changes to these specific cards because they will hopefully lead to a fun and interesting experience. The team also said it wants players to think differently about how they're currently building decks, and that hopefully some of the buffed cards will see play in standard.
Most of the buffs come in the form of a decrease in mana cost. All cards receiving changes can be viewed below in their pre and post buff state.
Gloop Sprayer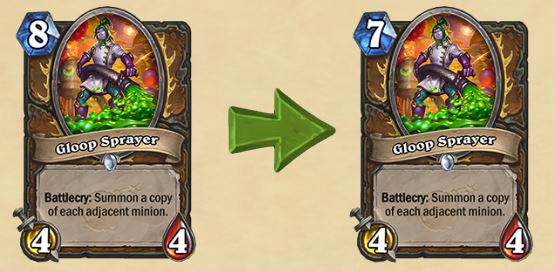 Mulchmuncher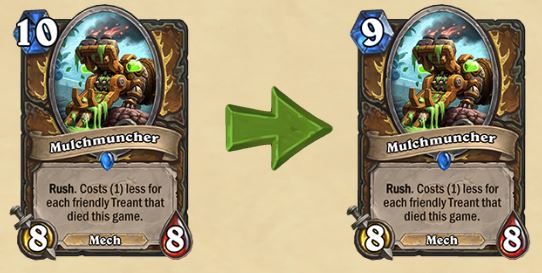 Necromechanic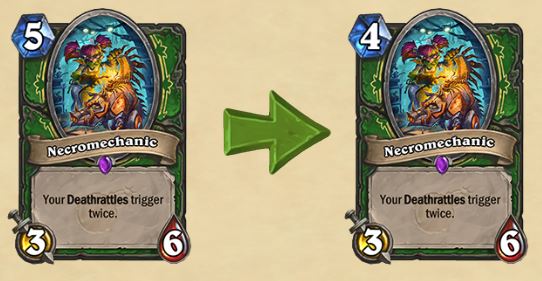 Flark's Boom-Zooka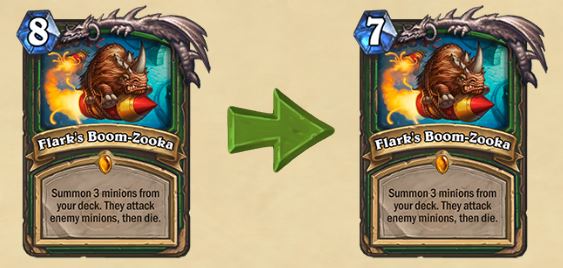 Unexpected Results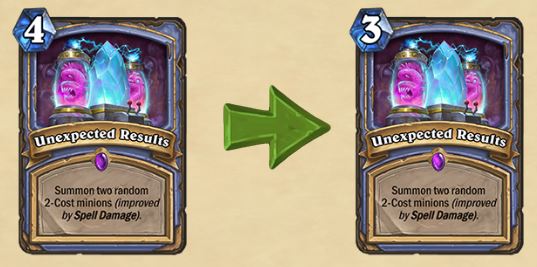 Luna's Pocket Galaxy
Crystology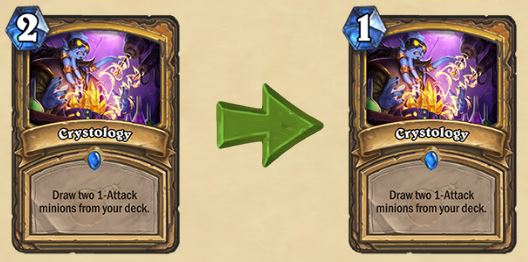 Glowstone Technician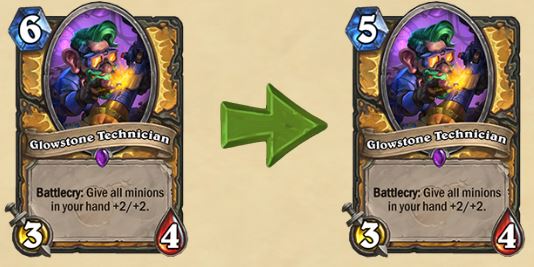 Extra Arms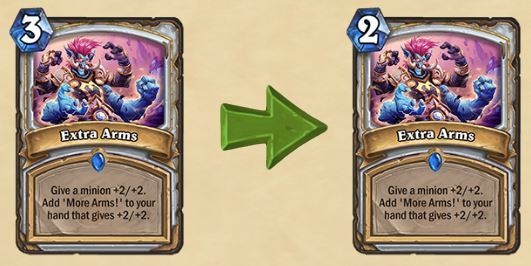 Cloning Device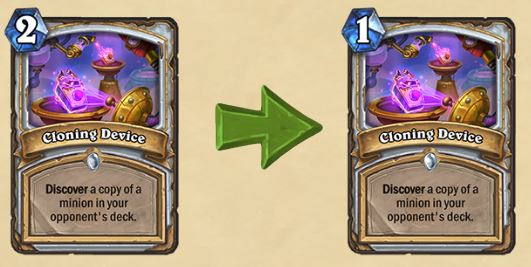 Pogo-Hopper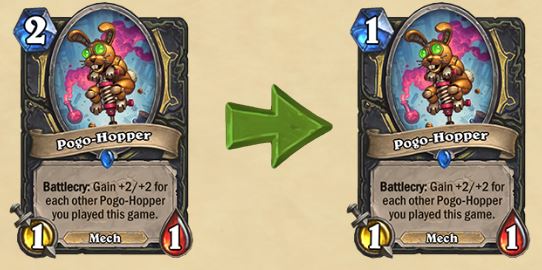 Violet Haze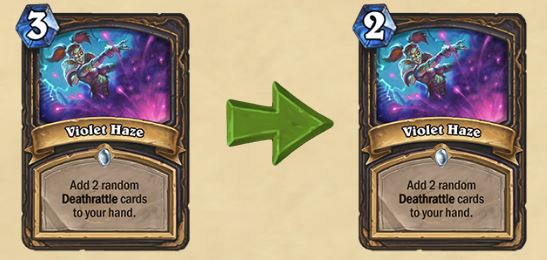 The Storm Bringer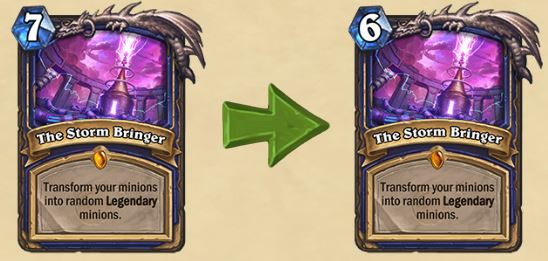 Thunderhead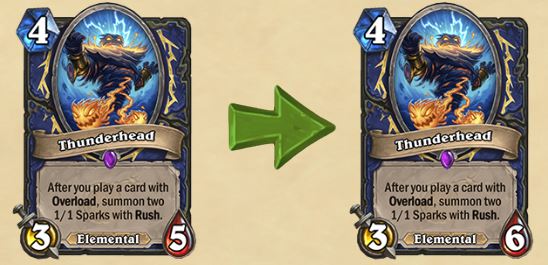 Spirit Bomb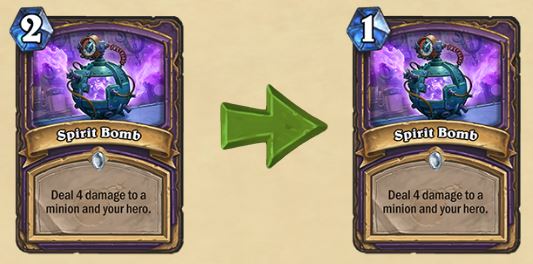 Dr. Morrigan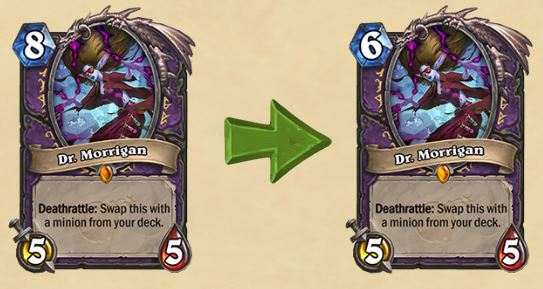 Security Rover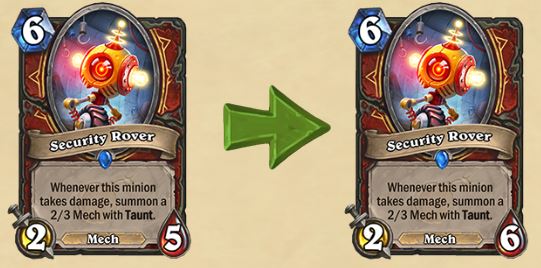 Beryllium Nullifier