Hearthstone's Latin American Instagram account either made a big mistake or a calculated advertising maneuver.
The account posted a photo of what the community believes to be an unreleased art asset related to the next expansion.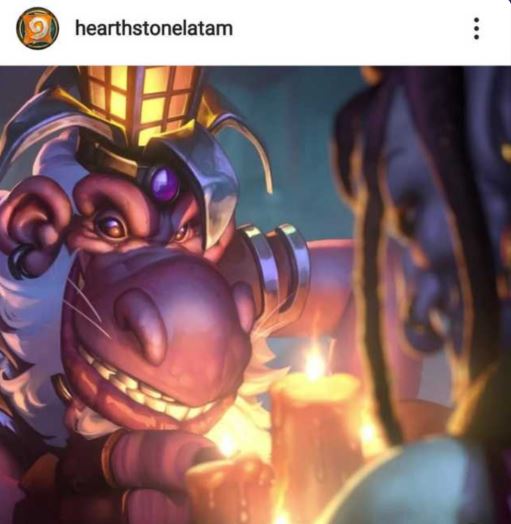 Hearthstone fans who were online during the early hours of the night caught a glimpse of the image before it was immediately deleted. Luckily, for those of us who were sleeping, the leak quickly spread across Reddit and is forever immortalized by the internet.
Most fans believe the image shows King Togwaggle, a Legendary neutral minion from the Kobolds & Catacombs set. If King Togwaggle is somehow associated with the new expansion, that means we won't be seeing the last of him when Kobolds rotates out in April.
Many believe King Togwaggle will come back in the form of a new card. Togwaggle Druid was a very dominant deck during different phases of the Kobold expansion, so Togwaggle already has a warm place in some players' hearts. A photo of a player-made card from the Custom Hearthstone Reddit dubbed "Godwaggle" began circulating alongside the image—but sadly, it's not part of the real game.
Many players believe we could see King Togwaggle return in the form of a boss or lore-based story character. With Blizzard stressing how much focus it's putting toward solo content for the upcoming Year of the Dragon, it wouldn't be surprising to see some familiar faces return as enemies. Until Blizzard decides to release more details about the upcoming expansion, we'll just have to speculate about what next month has in store.