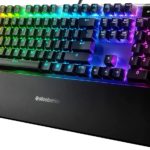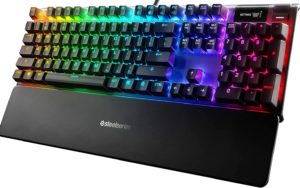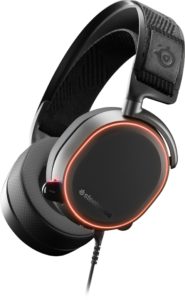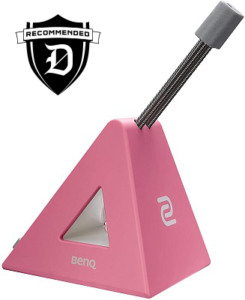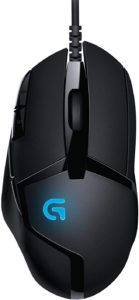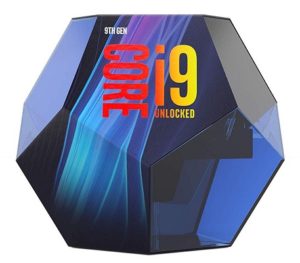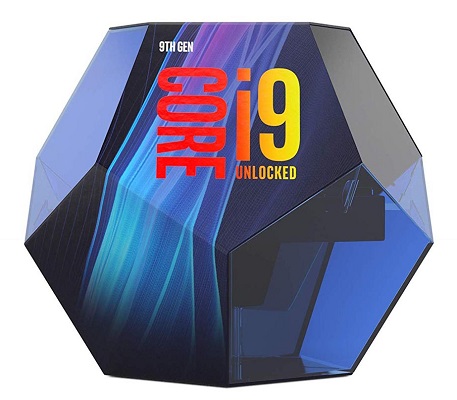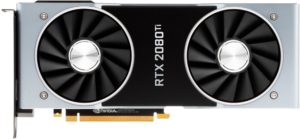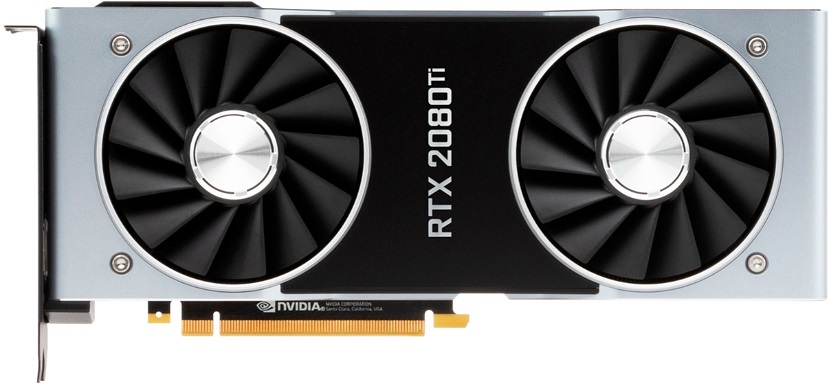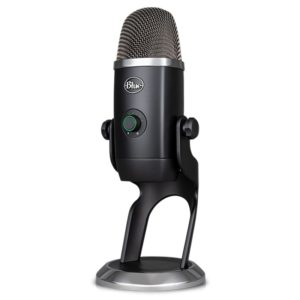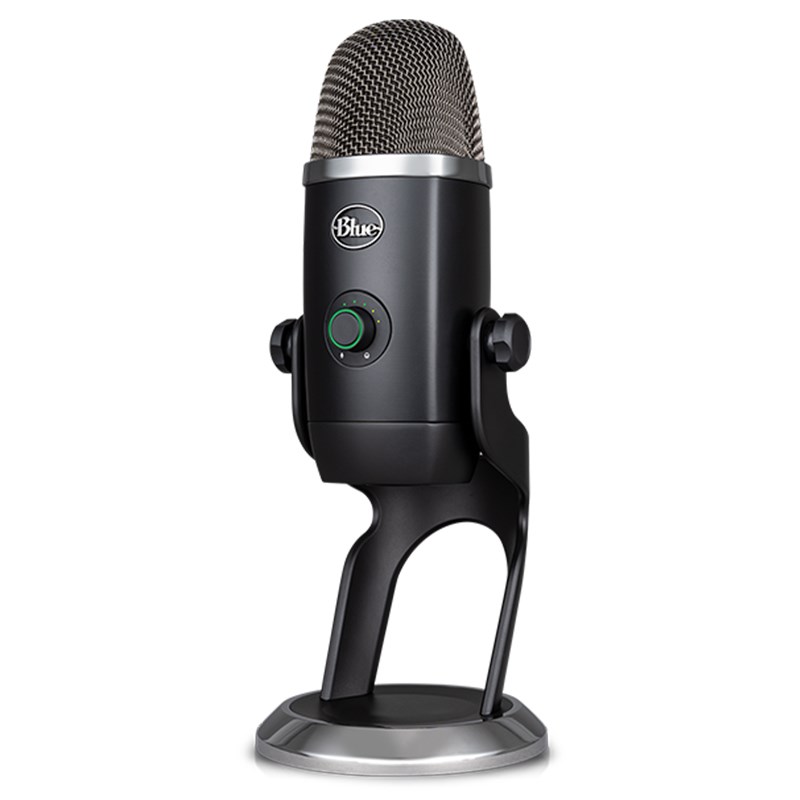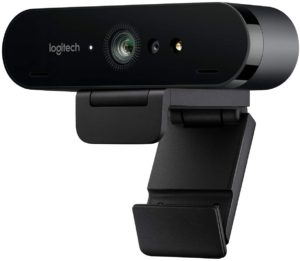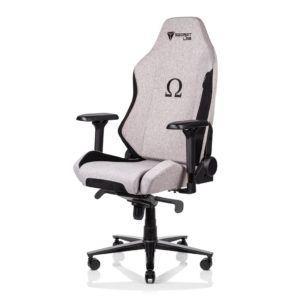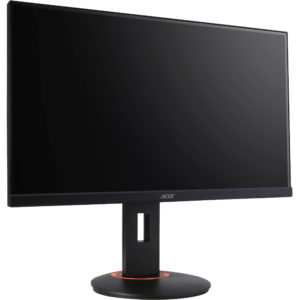 Kyle "Mongraal" Jackson is one of the most talented Fortnite players in the world.
Though he was already known for his hyper-aggressive playstyle and performance in Fortnite's regular tournaments. What put him on the map though was qualifying four times for one of the most significant events in Fortnite. Since then, he's expanded to other games like Valorant where his skill has been just as clearly on show.
Mongraal certainly delivered on his potential throughout the World Cup. His success landed him a top spot on the list of highest-earning Fortnite players. He's continued to excel in tournaments since the World Cup. He's proven that his skill wasn't a flash in the pan.
While skills and training are a significant part of his success, using the best gaming peripherals both increase the quality of his stream and allows him to train with the best possible setup. If you're looking to become as good as Mongraal at Fortnite or bring your stream's quality on par with his, copying his setup can allow you to take the next step. This is what Mongraal's gaming setup is currently: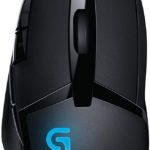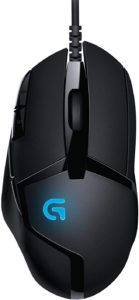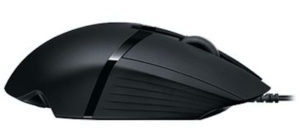 A decent gaming mouse is a must-have if you're looking to become competitive in Fortnite or any other title. Your mouse directly transitions your reflexes into the game, and assuring you have the lowest response time possible will give you a significant advantage over others.
Mongraal uses Logitech's G402 gaming mouse, a mouse designed for first-person shooter (FPS) gaming. The mouse features eight programmable buttons and comes with Logitech's Fusion Engine hybrid sensor. The sensor can go up to 4,000 in terms of DPI and has a millisecond response time.
The mouse itself is pretty lightweight, which is perfect for the lower sensitivities that Mongraal uses. A lighter mouse lets him do bigger mouse movements, when combined with a lower sens this translates his movements very accurately into the game.
Though this mouse features eight programmable buttons. That's less than a few other gaming mice on the market, but should be enough for most players. This is a straightforward design, for shooting games though it can work wonders.
One of the main benefits here is the 1MS response time, which is one of the fastest you're ever going to find. There are also four DPS settings that can be quickly switched between, to change from 250 to 4000 DPI on the fly, mid-game.
This is a great pick for a gaming mouse, it's easy to see why it's part of Mongraal's gaming setup.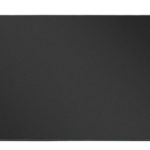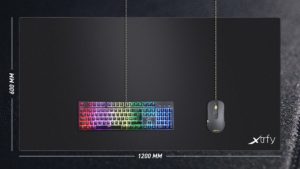 Gaming mice can go up to over-the-top DPI values. While it's crucial for overall accuracy, no one pushes their DPI to those very highest values and most veteran players prefer lower sensitivity values. Lower sensitivities make tracking enemies much easier and ensure a more stable aim through bigger movements. The trade-off here though is that you need a lot more space to make those movements, and a solid mousepad to go along with it.
Mongraal uses XTRFY's GP2 gaming mouse pad, which measures at 47.2 x 23.6 x 0.11 inches (1200 x 600 x 3 millimeters). This mousepad gives Mongraal a larger area under his mouse, allowing him to perform almost impossible trick shots. The surface area should be smooth and non-intrusive too. When combined with his pick of gaming mouse, this is a great pair.
A larger mousemat can feel a bit weird if you're been working with non-gaming-sized ones. However, making the adjustment is a worthwhile use of your time. A bigger mousemat and lower sens is a better way to control most FPS games.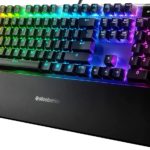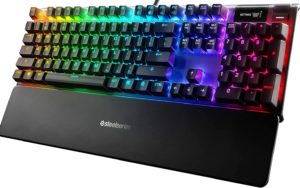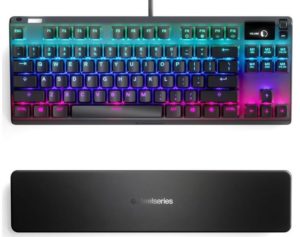 If you're a mouse and keyboard player, your keyboard's response time will be as important as your mouse's. A top-of-the-line mechanical keyboard will ensure that you have the lowest possible input lag between your actions and will increase your chances for a Victory Royale. Mongraal's gaming setup has a great example of these in the SteelSeries Apex Pro TKL.
This keyboard is built inside an aircraft-grade aluminum body. Unlike most mechanical keyboards on the market, it doesn't come with Cherry switches and rocks OmniPoints instead. OmniPoint switches have customizable actuation points, allowing users to set their own profiles dedicated to gaming and typing. SteelSeries simplifies this process by including an OLED display on the right corner of the keyboard.
If you didn't like the sound of OmniPoints, fear not since SteelSeries also allows buyers to choose between Cherry MX Red, Blue, or Brown switches. Outside of the key choices, this is a high-quality keyboard. You're getting good feedback on key-press to ensure they're completely distinctive along with a very fast response time. This is going to match the same high-level performance you'll see across Mongraal's gaming set-up.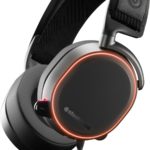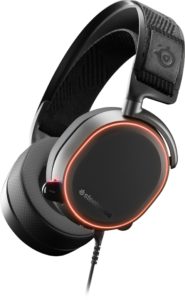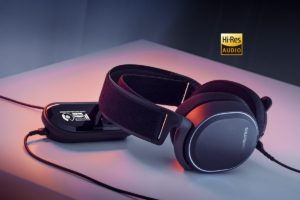 More often than not, you'll hear your opponents before actually seeing them. This audio information in battle royale games play a huge role, making the most of it is part of what separates the good players from the great. To do that though, you need a high-level headset.
Mongraal uses SteelSeries' Arctis Pro, one of the best gaming headsets on the market. Part of what makes it so unique is how well it does at eliminating in-ear distortions. The next generation of DTS, featured in Arctis Pro, helps the headset deliver more accurate positional cues. It also comes with an excellent microphone tailored for in-game voice communications.
Though it's not the most important thing for performance, the SteelSeries Arctis Pro even has RGBs. The headset's look is completed with its Prism RGB Illumination technology. These colors are fully customizable via SteelSeries' software.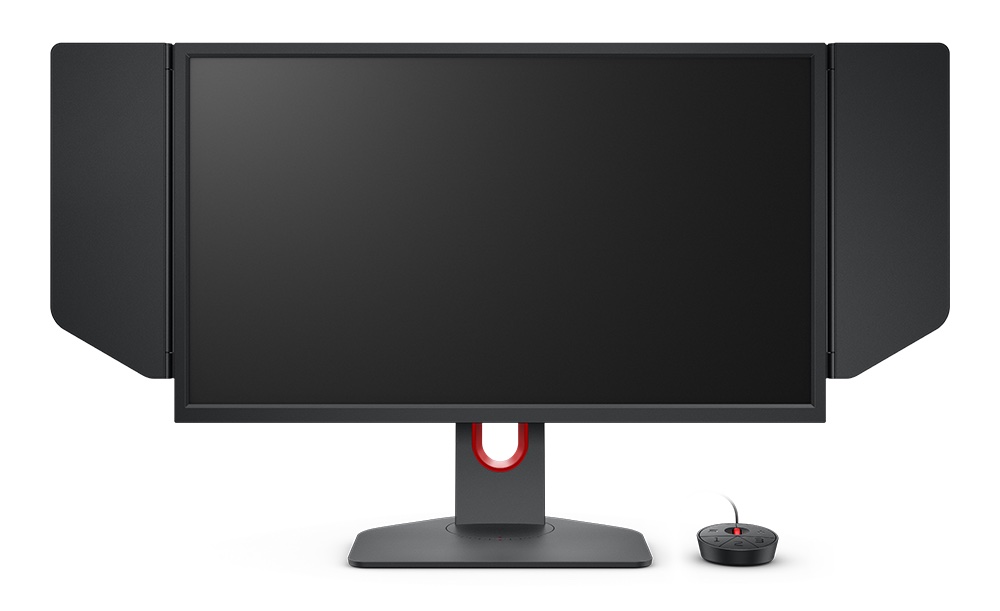 If you can't see your opponent before they see you, hearing them first will lose all of its value. A monitor with a high refresh rate makes all the difference here, along with generally allowing you to react shaper. Though the difference is just about milliseconds, those can be enough to make a difference in competitive games like Fortnite.
Mongraal uses a BenQ Zowie XL2546 gaming monitor. It's a 24.5-inch monitor that has a resolution of 1080p. Something special about this monitor though is the 240-Hz refresh rate and one-millisecond response time. This makes it a perfect choice for competitive gaming. A refresh rate of 240 means that it'll keep up with the frame rate that even high-end PCs can output. The response time here is also about as low as you can go, so you're not having any extra lag introduced.
This monitor comes with a smaller base, and flexible adjustable height and tilt controls. You can use these to fine-tune the positioning to get it perfectly set up for the way that you game. Another cool feature is the dynamic accuracy plus, this helps to give a clearer image even when you're doing actions like spraying in-game.
All of this makes it a perfect pick for high-end gaming, and it's easy to see why it's part of Mongraal's gaming setup.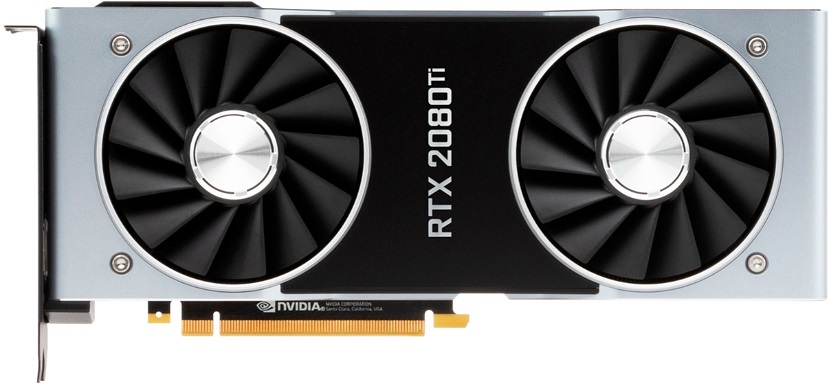 A high refresh rate monitor means you need your PC to keep up to show its full potential. If you get a 240-Hz monitor without averaging frames above 240, you'll only get half the performance you pay for. The path to increasing your frames starts with a decent graphics card.
Mongraal uses an MSI NVIDIA GeForce RTX 2080 TI. The top performer GPU from NVIDIA's Turing microarchitecture is the best you can have. It helps Mongraal to take full advantage of his monitor.
While a card like RTX 2080 TI may look like overkill for the average gamer, buying the best, right now, can essentially futureproof you and eliminate the need to upgrade your hardware in years to come. Older cards might be okay for now, but high-end GPUs like this will be more than enough for the big releases for a long time to come.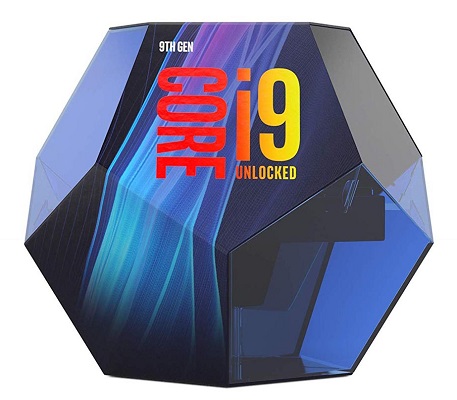 To get a high FPS, you need both a decent GPU and CPU. If your GPU is outpacing the CPU then your performance isn't going to be as good as it could be. Mongraal's pick here is about the high point for gaming PCs right now.
Mongraal uses an Intel Core I9-9900K. It has a base frequency of 3.5 GHz that can also jump up to 4.3 and 5 GHz when needed, thanks to Intel's Turbo Boost technology. Turbo boosting reduces the need for overclocking your CPU, but you can still overclock with the help of a couple of guides tailored to your hardware. We recommend sticking to values that were deemed safe by community members and taking it one step at a time.
Like a high-end GPU, splurging for one of the best CPUs in the market can seem unnecessary for many gamers. It's mostly a matter of how you're planning to use your CPU, and you can always view it as a way of futureproofing yourself. This one isn't likely to let you down anytime soon.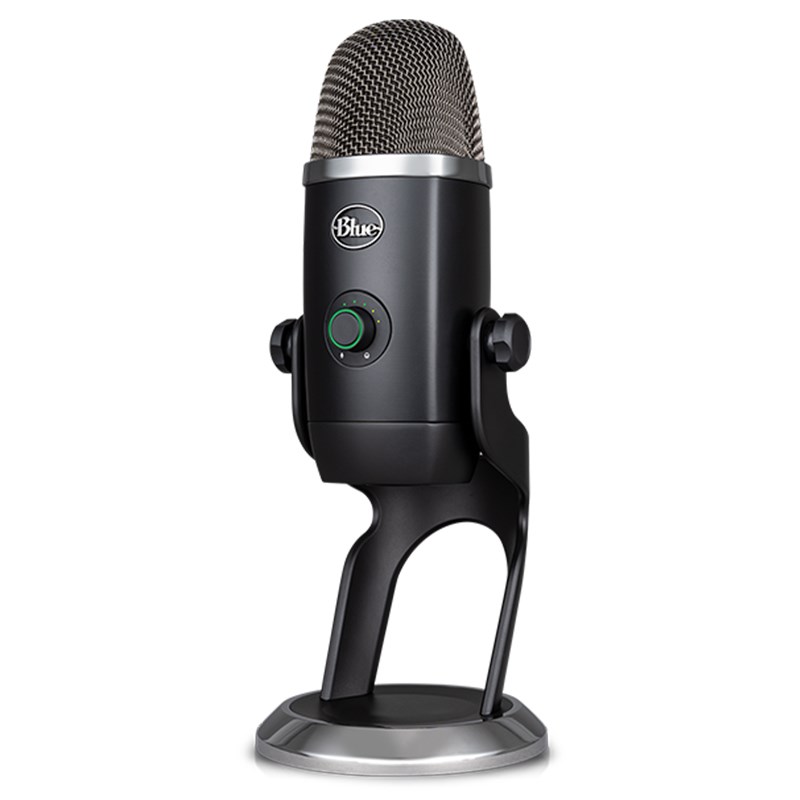 For in-game coms, the mic on a decent gaming headset is enough for most players. However, if you're trying to stream then you need a higher quality. A dedicated mic is going to up the quality of your stream considerably.
Mongraal uses a Blue Yeti X. Blue Designs is one of the world's most well-known microphone manufacturers. Blue Yeti X features phenomenal noise reduction technology that can eliminate the sound of a running fan in the same room as you. It features four different polar patterns, these are cardioid, omni, bidirectional, and stereo, making it an excellent choice for many different uses.
A studio-grade mic isn't that necessary of an addition to your setup if you aren't looking to stream, or create content. Although, if these are areas that you're looking at then having a dedicated mic makes a big difference.
Chair: Secretlab Omega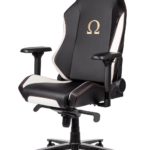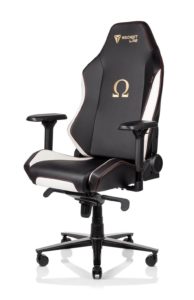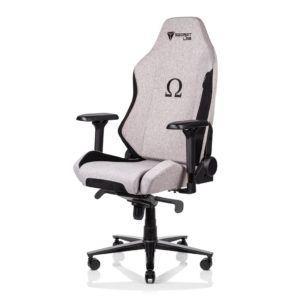 Without an excellent gaming chair, you'll only be able to use your gaming setup for so long. A good gaming chair will ensure proper posture and keep you in the best form possible to ensure longevity during gaming sessions.
Mongraal uses an Omega chair from Secretlab. This chair can support up to 240 pounds, and it's recommended for gamers who are shorter than 5.11 inches.
Secretlab Omega Chairs are going to be comfortable for longer sessions of gaming. However, they'll also protect your posture so you don't do any permanent damage while grinding at a game. It is a great choice for streamers, or anyone looking for better comfort and health while gaming for longer sessions.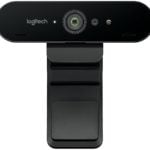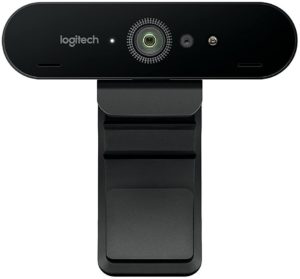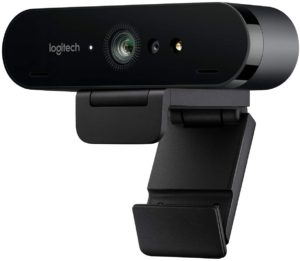 A webcam is essentially a window that opens to the world of a streamer. A high-quality webcam makes sure that your audience can clearly see all of your reactions, which helps them relate to you more as a person.
Mongraal uses Logitech's Ultra HD PRO Webcam. It can record in 4K ultra-HD at 30 FPS, 1080p full HD at 60 FPS, and 720p HD at 90 FPS. The webcam has a nice feature of automatically adjusting exposure and contrast to get the clearest picture even with glare or backlight. If you're running long streaming sessions, you won't have to constantly adjust as your light level changes. This is a higher-end webcam, but one that will help give you a more professional look.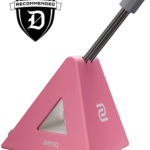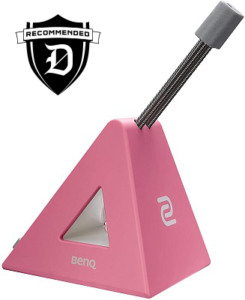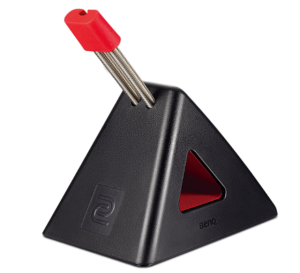 If your mouse cable keeps pulling back due to getting stuck behind your table, a mouse bungee can take your gaming experience to the next level.
Mongraal uses the Camade mouse bungee from BenQ Zowie. It's one of the most straightforward mouse bungees and doesn't feature any RGB lightning, or USB slots. This makes it the perfect candidate if you're looking for something just to keep your mouse cable in the air.
The cable holder part of Camade also comes out and allows gamers to clean it easily without any hassle.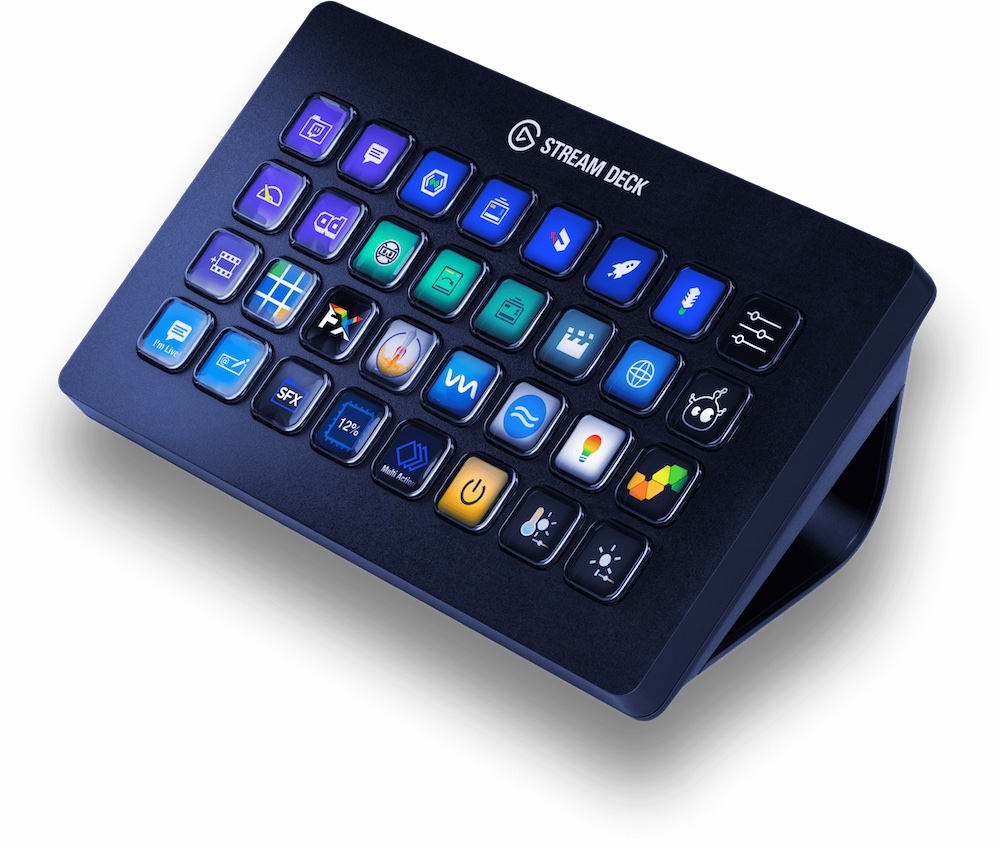 A Stream Deck isn't the most common site in a gaming setup, but there are some clear reasons why it improves Mongraal's gaming setup. This is a deck that gives you full control of your stream with various programmable buttons to speed up interaction. It's a purchase that can go a long way to adding professionalism to your stream.
This Elgato Stream Deck features 265 LCD keys. These can be programmable with different icons and different functions, from switching your streams, launching media, or adjusting key details of your stream. The deck can directly integrate with OBS, XSplit, Twitch, YouTube and more software for direct control over your stream.
The stream deck is a great addition to Mongraal's gaming set-up, and it adds an extra level of control for the streamer.
This article includes affiliate links, which may provide small compensation to Dot Esports.