Online gaming requires a few things aside from basic peripherals: a computer, monitor, internet, and time. For the best gaming experience, a dependable internet connection is of huge importance.
Whether the internet is down or you're gaming on the go, mobile hotspots provide a backup option for gamers to maintain an internet connection while playing. However, not every mobile hotspot reaches an optimal speed for competitive gaming, with many of them being used simply to access web browsers and email apps or other activities that require lower data transfer rates. Although 5G hotspots are available, they are far above the average price range for mobile hotspots on the market. Most of the options listed below support 4G LTE networks unless otherwise specified.
Here are the best mobile hotspots for gaming.
Best overall mobile hotspot for gaming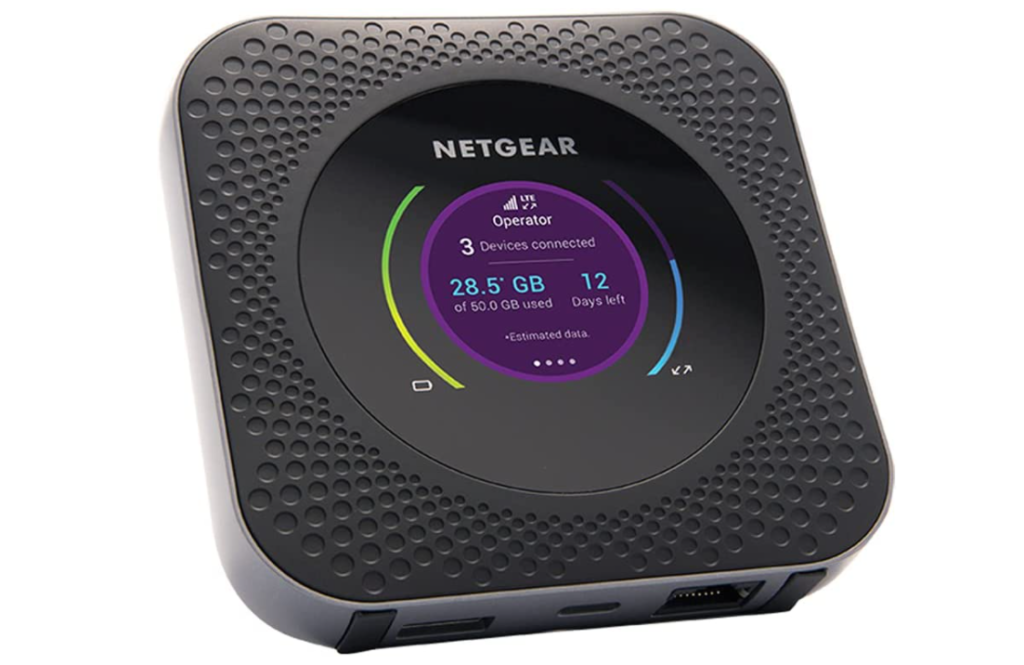 Netgear's Nighthawk M1 mobile router provides speed, extra ports, and compatibility. The ideal download speed for online gaming is about 200Mbps. With a download speed of up to 1Gbps and upload speed of up to 150Mbps, the Nighthawk M1 exceeds that minimum speed, so users can be confident that slow service won't interrupt gameplay. Additionally, the hotspot includes a USB-A port, USB-C port, and an Ethernet port. A removable lithium-ion battery, AC charger, USB-C cable, and TS-9 connector are also included. Having spare ports while on the go, on top of receiving a high-speed connection, is part of what makes this device the best overall. The Nighthawk M1 functions best with AT&T and T-Mobile, but it is compatible with all SIM cards.
The Nighthawk M1 can connect up to 20 devices at a time and requires no additional software installation to get up and running. Should users wish to manage data usage and settings, they can download the app referenced in the quickstart guide.
This router is relatively high in price, but its capability is worth the cost. Other routers on this list may be less expensive, but their speeds do not match the Nighthawk M1's limits.
Best value mobile hotspot for gaming
Although not necessarily designed for activities like gaming, this hotspot features desirable features at a reasonable cost. This hotspot's download speeds cap at 150Mbps and hits upload speeds of up to 50Mbps. The ideal download speed for online gaming is about 200Mbps, so lighter-duty games shouldn't get slowed down. In addition to providing a stable internet connection, the Alcatel Linkzone 2 can also act as a plug-and-play power bank with a removable 4,400mAh battery. Alcatel's hotspot also features a USB-C port and USB-A port. The box includes a USB-C cable and 5V/2A US Type charger.
As far as carrier options go, buyers can select from Metro by T-Mobile, T-Mobile, or Sprint. Once purchased and ready to set up, users can find settings and data management on Alcatel's designated web page.
Priced at under a third of the M1, there are a few setbacks. For one, this hotspot is better suited for those on a budget but may not be best for competitive gaming. Second, while Alcatel's product page claims it can connect up to 161 devices at a time, connecting that many devices at once is generally not recommended when gaming.
Best 5G mobile hotspot for gaming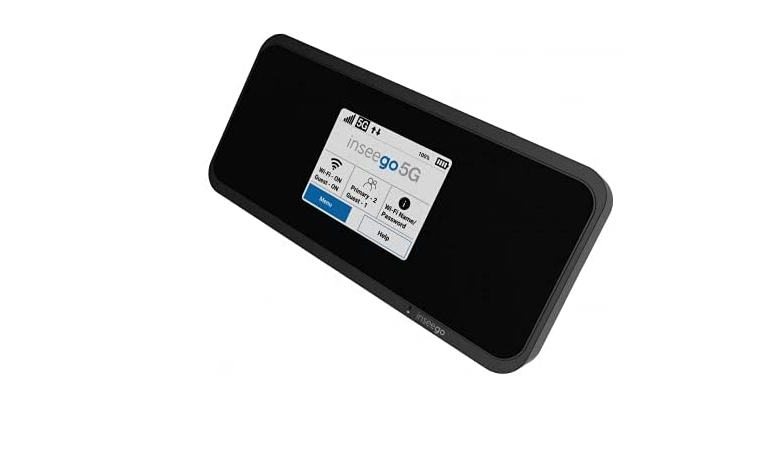 This mobile hotspot with 5G by T-Mobile includes dual-band WiFi of 2.4GHz and 5.0GHz. While T-Mobile does not specify download and upload speeds, many reviews claim download speeds of up to 300Mbps, which is viable for competitive gaming. In addition, with a 5,050mAh battery and a USB-C port, users can charge another device on the go.
Also included with the purchase of the MiFi M2000 are a USB-A to USB-C cable and a 14.4W Qualcomm quick charge 3.0 charger. For user privacy, data is protected with a built-in VPN.
On T-Mobile's website, the M2000 is priced on the higher end of the spectrum, but on Amazon, the M2000 goes for a mid-range price. Although 5G is the future, some reviewers have commented that the M2000 may not be quite equipped enough for 5G quite yet.
Best extended battery mobile hotspot for gaming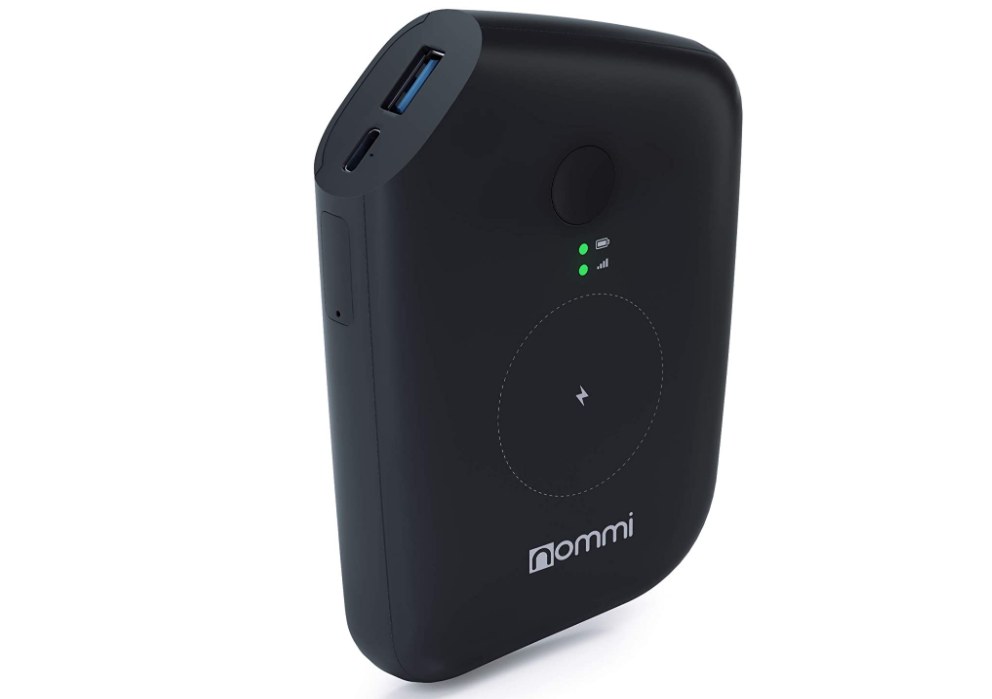 The average battery capacity for a mobile hotspot is about 4,500mAh, but the Nommi Power's battery capacity is 10,000mAh. Users can rely on this hotspot to provide an internet connection wherever they go and also it as a battery pack to charge other devices.
While a 10,000mAh battery pack is a huge plus, the speed for this hotspot is on the lower side between 5Mbps to 20Mbps with an included eSIM card. A slow connection is not ideal for many gamers, but frequent Nintendo Switch users might receive enough speed to play their favorite games. Users can also buy a SIM card for the Nommi Power, and with a pay-as-you-go system, they can choose a data package that works best for them. Setup for the Nommi Power is a few steps using the Nommi mobile app. Once the app is set up, data packages will be available for purchase.
The device itself is lower on the price scale and is available on sale on Amazon. Normally, a hotspot with speeds like the Nommi Power's wouldn't make the cut for best mobile hotspots for gaming; however, the connection is still strong enough for certain mobile gamers, and the battery life far exceeds the average for other hotspots.
Best travel-ready mobile hotspot for gaming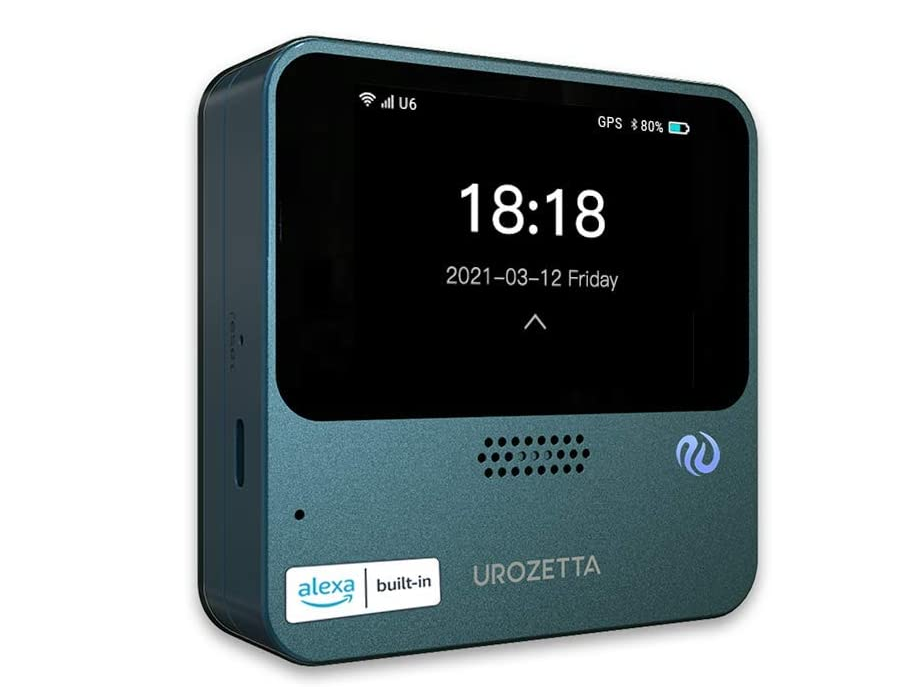 This hotspot is designed to make traveling with a fast internet connection easy in over 200 countries. With 55GB of local high-speed data for the U.S., a better-than-average 5,000mAh battery, and a data transfer rate of 150Mbps, this device can be used for long periods of time for a dependable internet connection.
Usability is a benefit of this mobile hotspot. The Urozetta Cloud Pro has a touch screen display and does not require a SIM card. Amazon Alexa is built-in, so users can talk to the hotspot like their other devices. Additionally, with an instant voice language translator, this mobile hotspot can translate 60 languages. A two-way speaker and music player are included as well, allowing this hotspot to do a little more than just provide an internet connection.
The Urozetta Cloud Pro works on a pay-as-you-go system, which can be less expensive in the long run if it's only being used sporadically for travel. To set up the router, traveling gamers can use the Urucomm app.
While the price point is relatively high, Urozetta's pay-as-you-go system can make up for the steep initial investment. Travelers can also get the most out of their Cloud Pro by making use of the many extra features, such as the language translator and built-in Alexa.
This article includes affiliate links, which may provide small compensation to Dot Esports.