Fire Emblem Engage is the latest installment in Nintendo's strategy-RPG game that has been a fan-favorite since its inception in 1990. The newest game in the series features some of Fire Emblem's most iconic characters like Marth and Celica, alongside several new faces.
Engage will maintain most of the integral aspects of Fire Emblem games players have grown to love, including the turn-based, tactical battle mechanics and various difficulty options for players of different skill levels. But as its the latest main-series installment since Three Houses, players are expecting some upgrades as well.
So when will you be able to get your hands on Fire Emblem Engage?
When does Fire Emblem Engage release?
Fire Emblem Engage will launch on Wednesday, Jan. 20.
There are three versions of the game that players can choose from. The first is the digital version, which players can purchase from the Nintendo eShop or from a separate online retailer to obtain a code. From there, you can easily download the game right to your switch and play it right away on release.
Related: What time does Fire Emblem Engage release?
If you're looking for a physical copy, you'll be able to snag one on Jan. 20. There is the standard edition, which comes in the usual plastic Switch game case, and as per usual for Fire Emblem games, there is also a special edition.
This special edition is called the Divine Edition, and includes the regular game card and plastic case, along with several bonuses that include a steel book, artwork cards, a poster, and an artwork book.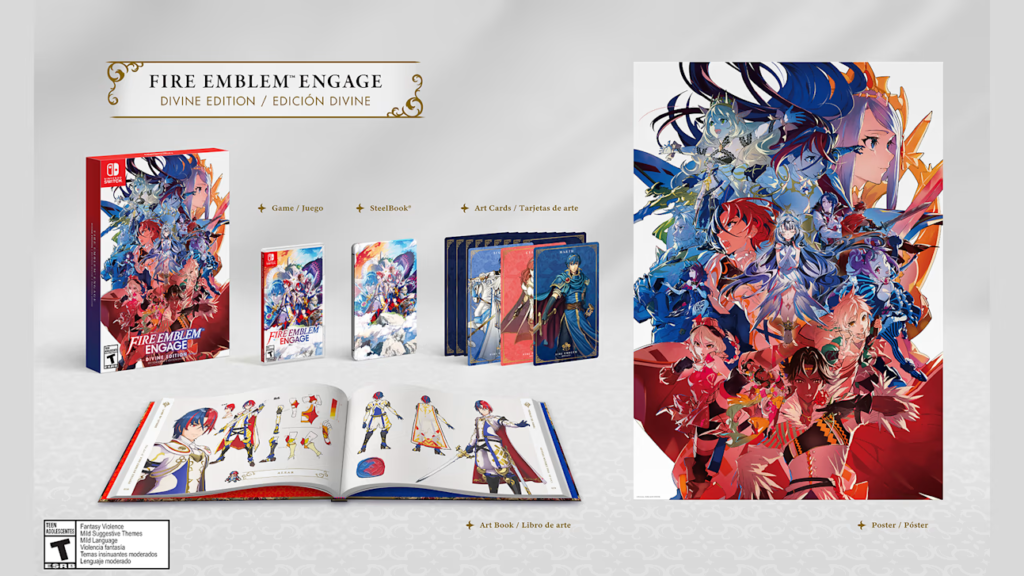 You can see all of the details of each edition and also purchase Fire Emblem Engage on the Nintendo eShop.