In light of yesterday's news of PlayerUnknown's Battlegrounds coming to Xbox One, another E3 show revealed some gameplay updates coming to the game soon.
Brendan "PlayerUnknown" Greene spoke about what's coming soon to Battlegrounds on the PC Gaming Show at E3, unveiling numerous updates that are on the way for the smash hit battle royale game.
First, Greene said that a brand new climbing and vaulting mechanic is dynamic, meaning that "no matter what object you're in front of, you will jump or vault over it." The video shows a character vaulting and jumping over fences, cars, and even out of a window.
This will be a welcome change for Battlegrounds players—anyone who's spent a decent amount of time in the game will know how frustrating not being able to jump over a tiny fence can be.
The game will also be getting more dynamic weather options, featuring clear days, fog, and sunsets, on top of the already existing rainy days. Greene hopes that the weather changes will add variety to how the game is played.
"It's just going to change the way you play," Greene said. "So it's not necessarily going to be you're going to be sniping all the time. With the foggy weather, you're going to have to choose a more CQB type of playstyle."
Lastly, Greene unveiled a new gun coming to the game: the OTs Groza. The Groza is a 7.62 bullpup rifle that will only be available in supply drop crates, and Greene described it as a short to medium range weapon that is "going to be a beast."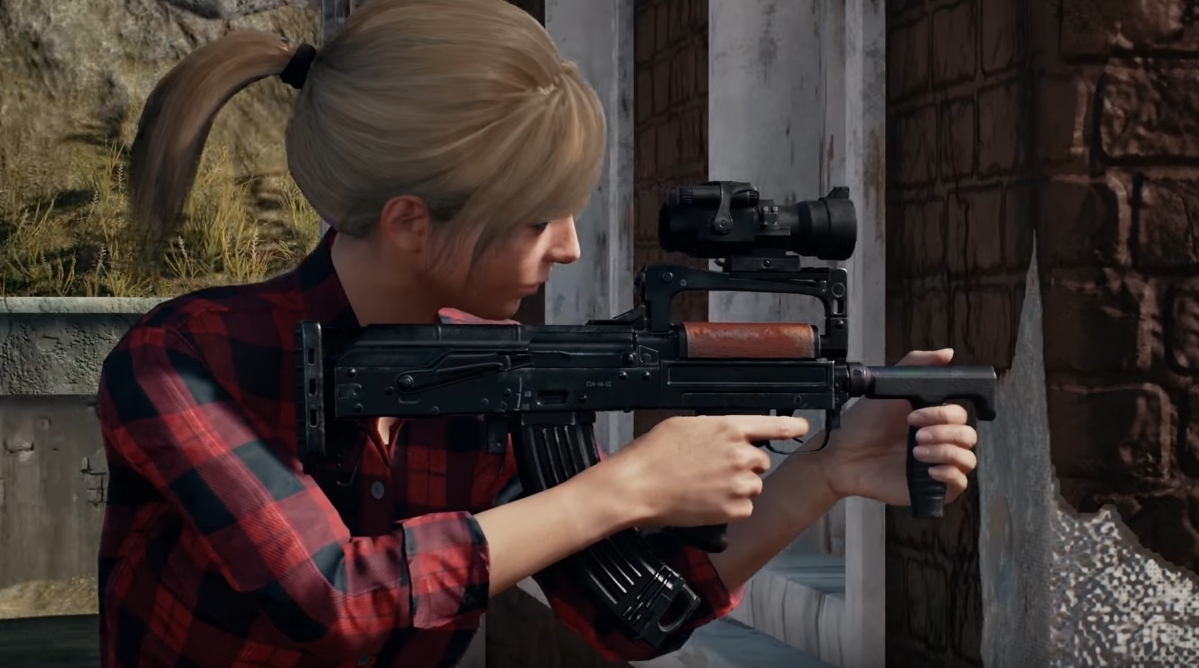 For long-term plans, Greene said that while the main priority for the game is to add stability, he and the team at Bluehole Studio are working on two new maps. One is a desert map based in Peru, featuring ruined cities and sandstorms. The other is based in the Adriatic Sea area, with snowfall and a ruined cosmodrome in the center of the map.
Greene reiterated that stability is the main focal point of Battlegrounds' development right now, with this month's update focusing on server stability after last month's update was more about client performance.
No release window was given for the updates mentioned above.