One of the coolest Nintendo 2DS handhelds is coming by way of GameStop, and it's one for the diehard Zelda fans out there.
Nintendo is releasing a new model of the New Nintendo 2DS XL this summer with a striking blue theme based on Link's famous Hylian Shield. It'll only be sold via GameStop stores, so if you're interested in picking it up, you'll want to lock in a preorder as soon as possible. 
The Hylian Shield Edition system will come preloaded with games so you can get your burgeoning Zelda collection started right (if this is your first system) or continue to wallow in one of Nintendo's most legendary systems right. You'll get The Legend of Zelda: A Link Between Worlds, the 2013 Nintendo 3DS sequel to The Legend of Zelda: A Link to the Past in a bundle that'll cost you $159.99.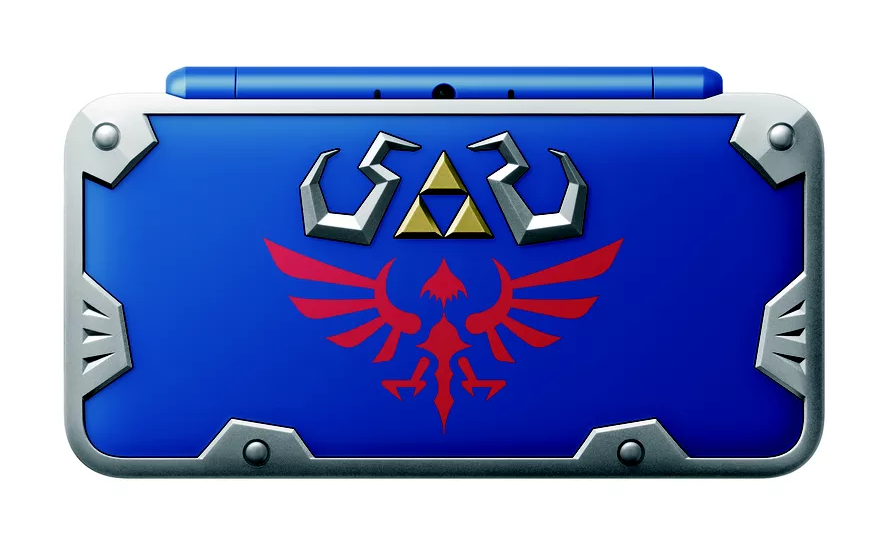 The system will be up for sale on July 2, so you've got plenty of time to save up some more rupees to make it yours. It definitely looks like one special edition you won't want to miss out on, especially with how vibrant and gorgeous the coloring on the new system is.
Not sure if you need a Nintendo 2DS XL if you already have a 3DS? You don't, you just need the design. Kidding aside, it's a solid system. It allows you to play games in 2D only, but it has built-in amiibo support, a larger screen, and additional inputs over its previous 2DS model. If nothing else, it's a cheaper system you can get for your kids so they don't have to bust up the 3DS. You gotta start 'em young when it comes to Zelda, after all.